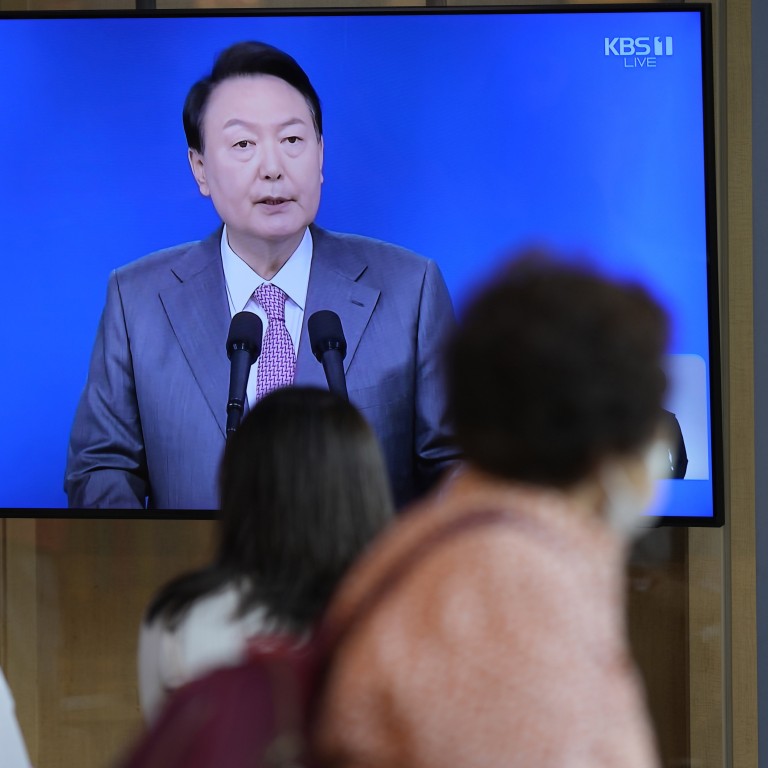 South Korea's embattled Yoon spurned by young antifeminists over failed pledges, scandals
Support for President Yoon among young, male voters who propelled him to the top job has started to wane as he struggles to deliver on campaign promises
The former prosecutor general has also come under fire for his inexperience and multiple political and personal controversies
South Korean President
Yoon Suk-yeol
marked his 100th day in office on August 17 amid waning public support by his base of disillusioned young men as he struggles to deliver on his election promises and navigate personal and political controversies.
Yoon, a former prosecutor general with no political experience, has come under fire for his lack of experience, with many young men calling him a "newbie who collected money but didn't do any work", "amateur" and "salary thief", according to a survey by the Weekly Chosun across college campuses.
The support of young male voters who sought a change from liberal former president
Moon Jae-in
has been key in propelling Yoon to the top job. In March, exit polls from the country's three major broadcast stations – KBS, MBC and SBS – showed that nearly six in 10 male voters in their 20s had voted for Yoon.
"I confidently voted for Yoon in March, but I'm regretting it a little bit now," said Charles Shin, 28-year-old PhD student in the southwestern city of Gwangju.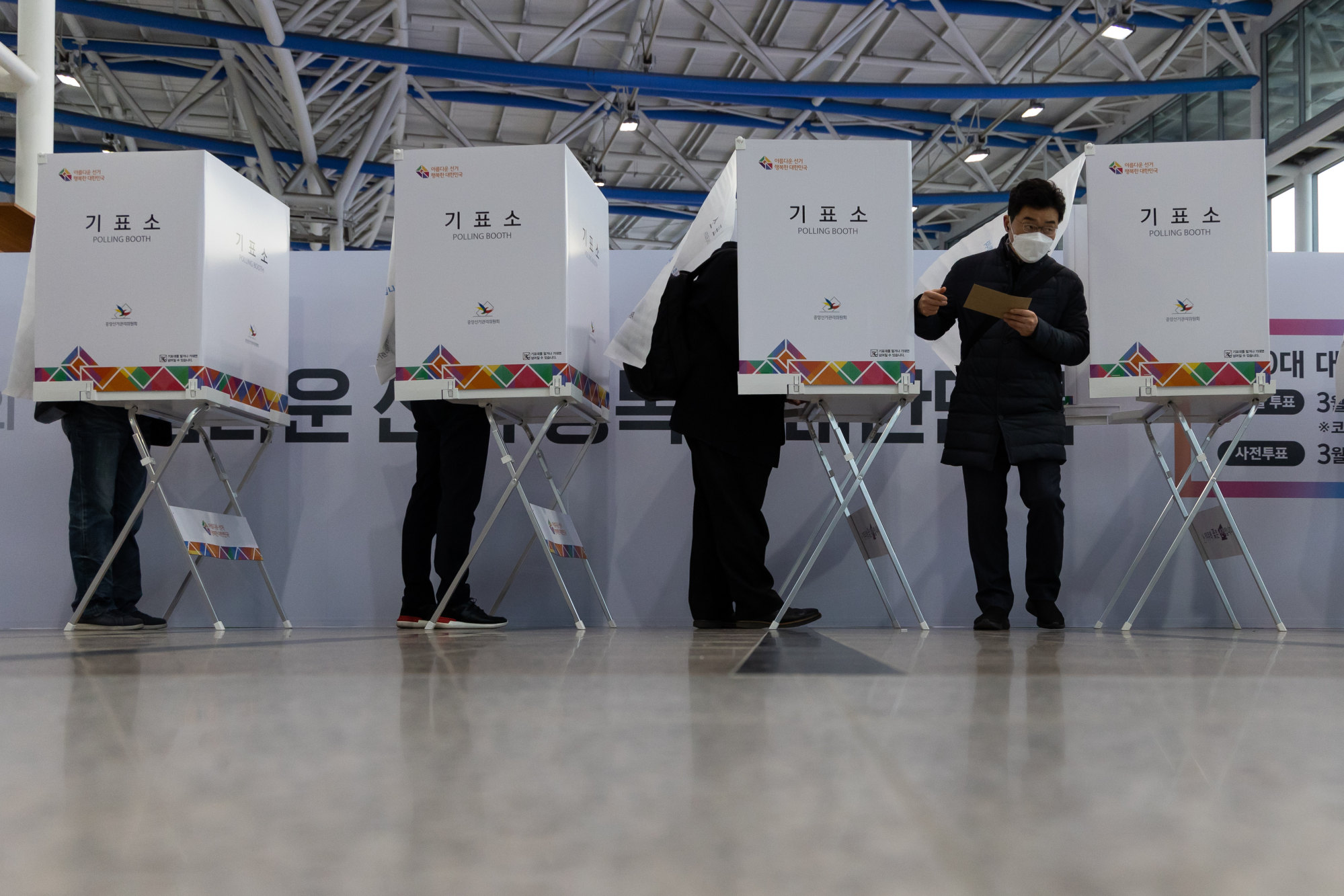 Many young male supporters of Yoon disapprove of gender quotas under the Gender Equality Ministry and the "framing for the vulnerable that the liberal party usually capitalises on", said Shin.
Some of these supporters have reminded the president of his promise, in a July rally led by antifeminism group Man on Solidarity. So far, Yoon has only asked the minister to propose a road map to abolish the Gender Equality Ministry.
A Gallup Korea survey released earlier in August revealed that just 22 per cent of Koreans aged 18-29 approved of Yoon as president, while 64 per cent disapproved.
A tracking poll by Realmeter also showed that Yoon's support from people in their 20s in May stood at 55.6 per cent and declined to 26.9 per cent in August.
South Korean presidents typically see approval ratings of 70-80 per cent during their early months in office, driven by high expectations for their new governments.
Support for Yoon began to wane in June when the president and his wife brought along a non-governmental acquaintance on his visit to Spain for the Nato summit. Some children of the presidential couple's relatives and associates also landed jobs at the presidential office, prompting accusations of nepotism.
Yoon's approval ratings took a further hit this month after he failed to meet US House Speaker Nancy Pelosi in Seoul, who arrived after a high-profile
visit to Taiwan
that ignited Beijing's fury.
He tried to navigate that by saying he had been on summer holiday at the time, but critics have accused him of avoiding Nancy Pelosi to avoid
China
's wrath.
The same Gallup survey also revealed that 24 per cent of respondents disapproved of the president over his choice of Cabinet ministers, while 14 per cent pointed to Yoon's lack of experience and incompetence.
Six per cent of respondents expressed dissatisfaction with how his administration handled floods in Seoul earlier this month after historic rainfall swamped the city and killed 13 people.
There are also hints of a political struggle in Yoon's conservative People Power Party, which came under fire in July after the party's former chairman Lee Jun-seok was suspended for six months over sexual misconduct allegations.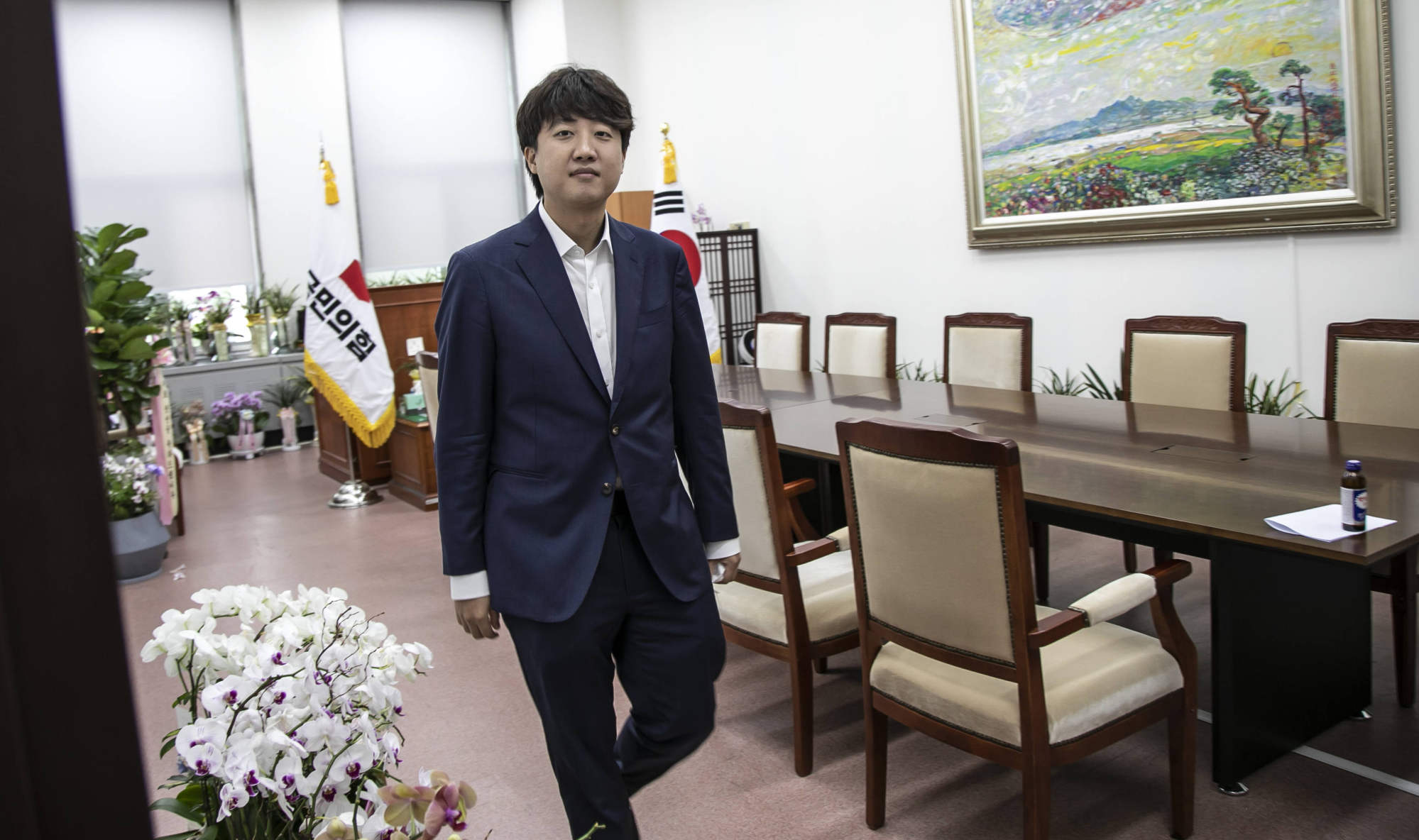 Young and charismatic Lee had been crucial in rallying young voters for the party during the presidential election. Yoon and other party leaders appeared to turn their backs on Lee when the allegations surfaced, prompting whispers of intraparty unrest.
"One thing I've realised from Yoon's poor start is that those who gain power do whatever they want. People on the right and left side of the political sphere are all the same," Shin said.
Polling agency Media Tomato earlier this month published a poll with 42.5 per cent of respondents willing to support a new conservative party formed by Lee and former lawmaker Yoo Seong-min, while just 29.8 per cent supported the PPP.
"Yoon doesn't seem to have a concrete vision while at his presidency," said Chung Joo-shin, director of the Korea Institute of Politics and Society. "The question of his leadership and his inability to solve problems addressed by his supporters seems to have exacerbated his decline in support."
Chung believes that the continued absence of change will make it harder for the presidency to gain respect, and that a new young leader in the liberal camp would soon gain political momentum.
"If a turnaround is to happen, the president needs to start becoming closer with the public instead of trapping himself in his presidential office," he said.
There have been signs of a small uptick in Yoon's popularity ratings over the past three weeks, as he seeks to reshuffle his team to replace as much as 25 per cent of members, or around 70 personnel. Yoon last week appointed Kim Eun-hye as the new senior secretary for press affairs.
While it hasn't moved his detractors, some supporters remain steadfast despite Yoon's numerous missteps.
"There is a reason that every president is given five years to be in office," said Park Jeong-hyun, a 31-year-old businessman from Incheon. "His mishaps don't seem to be that big, and it's the president who has the final say in who he hires for the president's office."
Park attributes his support of Yoon to his political inexperience, unlike many of Yoon's critics and predecessors. "I like that he never stepped foot in the national assembly ever in his life. I don't trust those people."