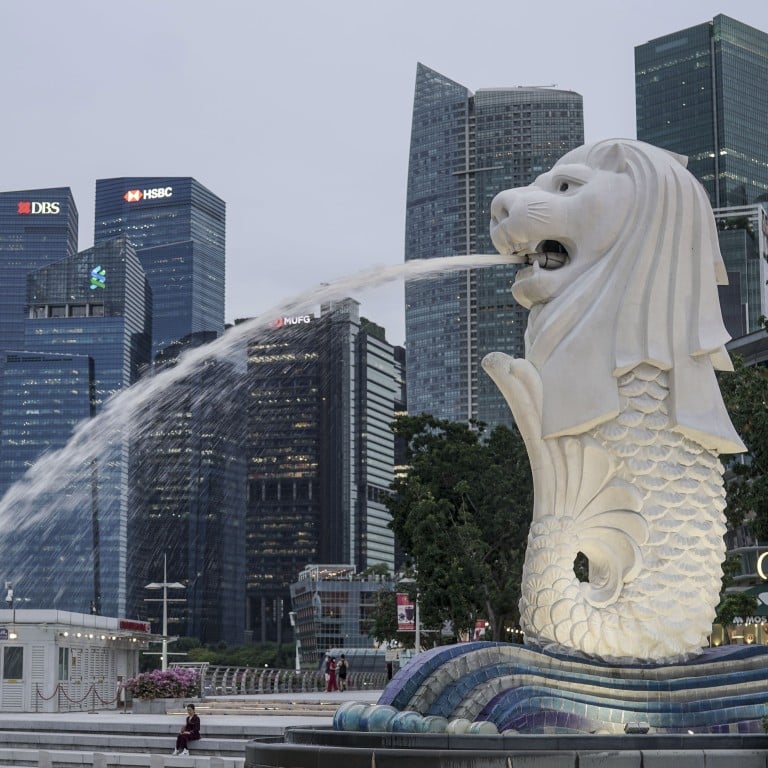 Forward Singapore campaign: what's in it for Singaporeans, and for leader-in-waiting Lawrence Wong?
Feedback exercise offers Lawrence Wong, the next prime minister, a timely platform to strengthen his political legitimacy before a general election, analysts note
How Wong's team tackles contentious issues, willingness to connect with citizens will be key to whether exercise succeeds or fails
Two months ago, Singaporeans were introduced to a new national feedback exercise. They were told to share their problems, contribute ideas and help shape the city state's future.
Deputy Prime Minister
Lawrence Wong
, leading the campaign, said the ambitious plan – called Forward Singapore – seeks to refresh the country's social compact and, as the name suggests, chart Singapore's way forward.
"Let us all strive for a fairer and more equal, a more just and inclusive, and a more generous, big-hearted and greener
Singapore
," Wong, the designated next leader, told labour unionists at a closed-door event.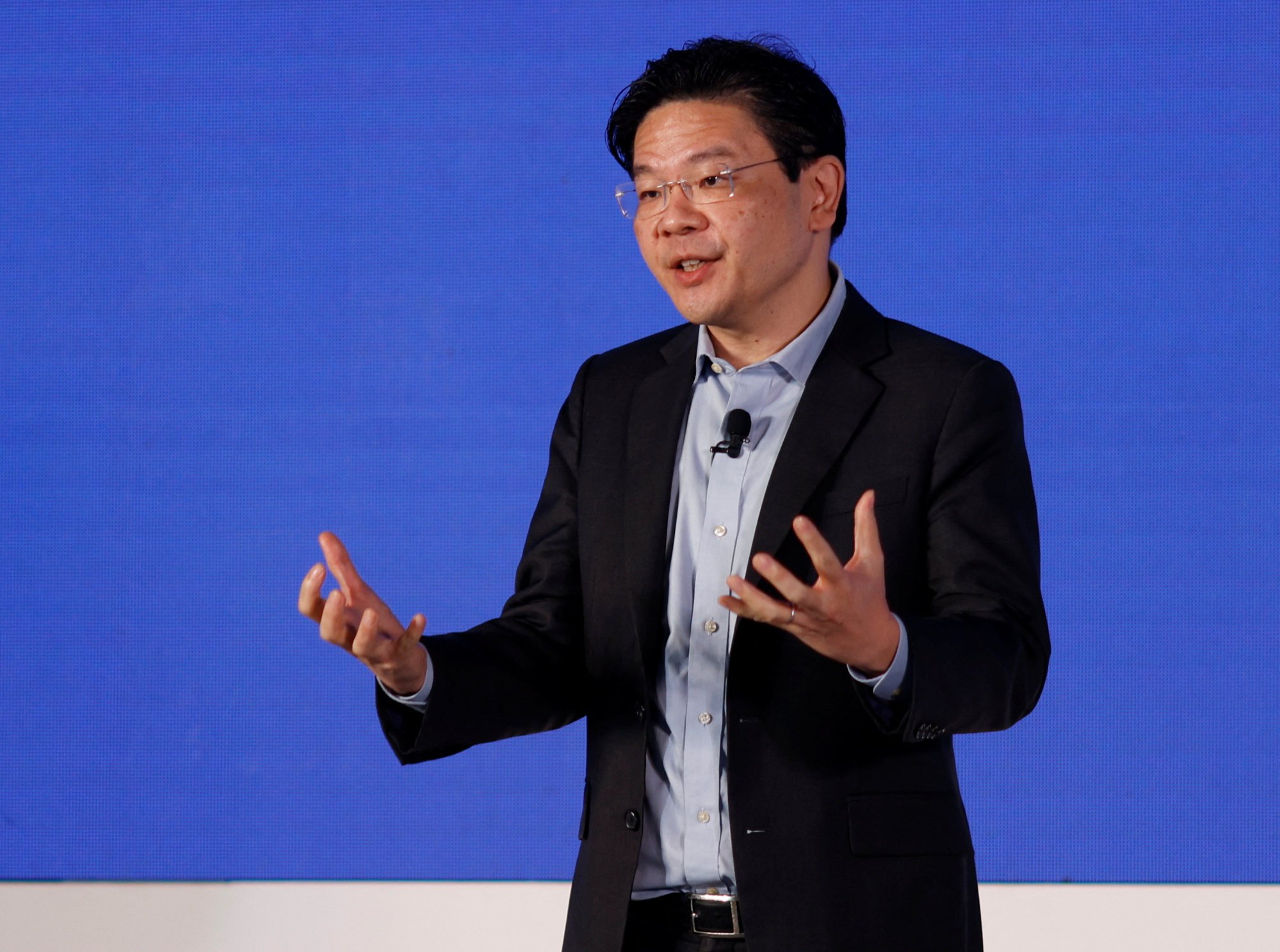 In the weeks that followed, the initiative would be emphatically brought up by top officials in the city state.
Manpower Minister Tan See Leng described it as having "important conversations" to better understand issues and develop "meaningful solutions" for the people.
Prime Minister
Lee Hsien Loong
referred to it in his annual policy speech in August, saying Wong and his team of rising young leaders aimed to address issues such as affordable housing and a healthy retirement. "The conversation is to build consensus on the kind of Singapore we want to see," Lee said.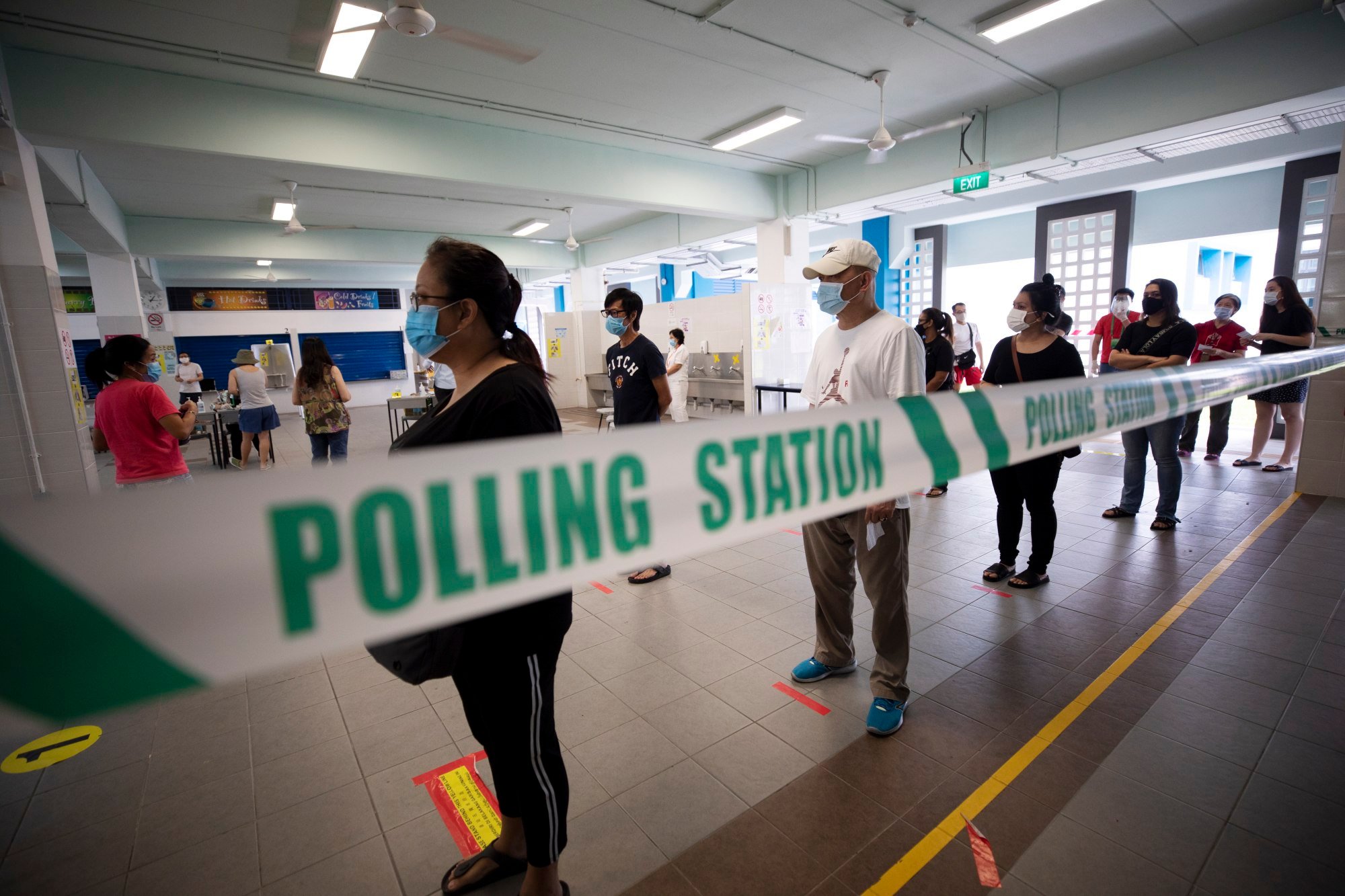 Polls nearing?
While such nationwide, multi-agency exercises are not new – previously spearheaded by soon-to-be successors of the top job – observers suggest it could be the starting point of a political campaign by the ruling People's Action Party (PAP) and the first signs that an election could be called earlier than expected.
"This is an election campaign and a political move. It's quite clear," said Bilveer Singh, an associate professor of political science at the National University of Singapore. "If you ask me, this is an election manifesto."
The next general election has to be held by 2025, but Bilveer said he would not rule out the possibility of a snap poll towards the end of 2023. Singaporeans last voted in July 2020 – in the midst of the pandemic.
But given that the country is likely to have a presidential election between next June and September, other observers are doubtful two polls would be held in the same year.
Where Bilveer might have hit the nail on the head was how previous exercises often informed the thrust and content of election campaigns of the ruling party.
Political analysts who spoke to This Week in Asia about the Forward Singapore exercise agreed it offered a timely platform for Wong – who was in June declared Prime Minister Lee's successor-in-waiting – to strengthen his political legitimacy before a general election.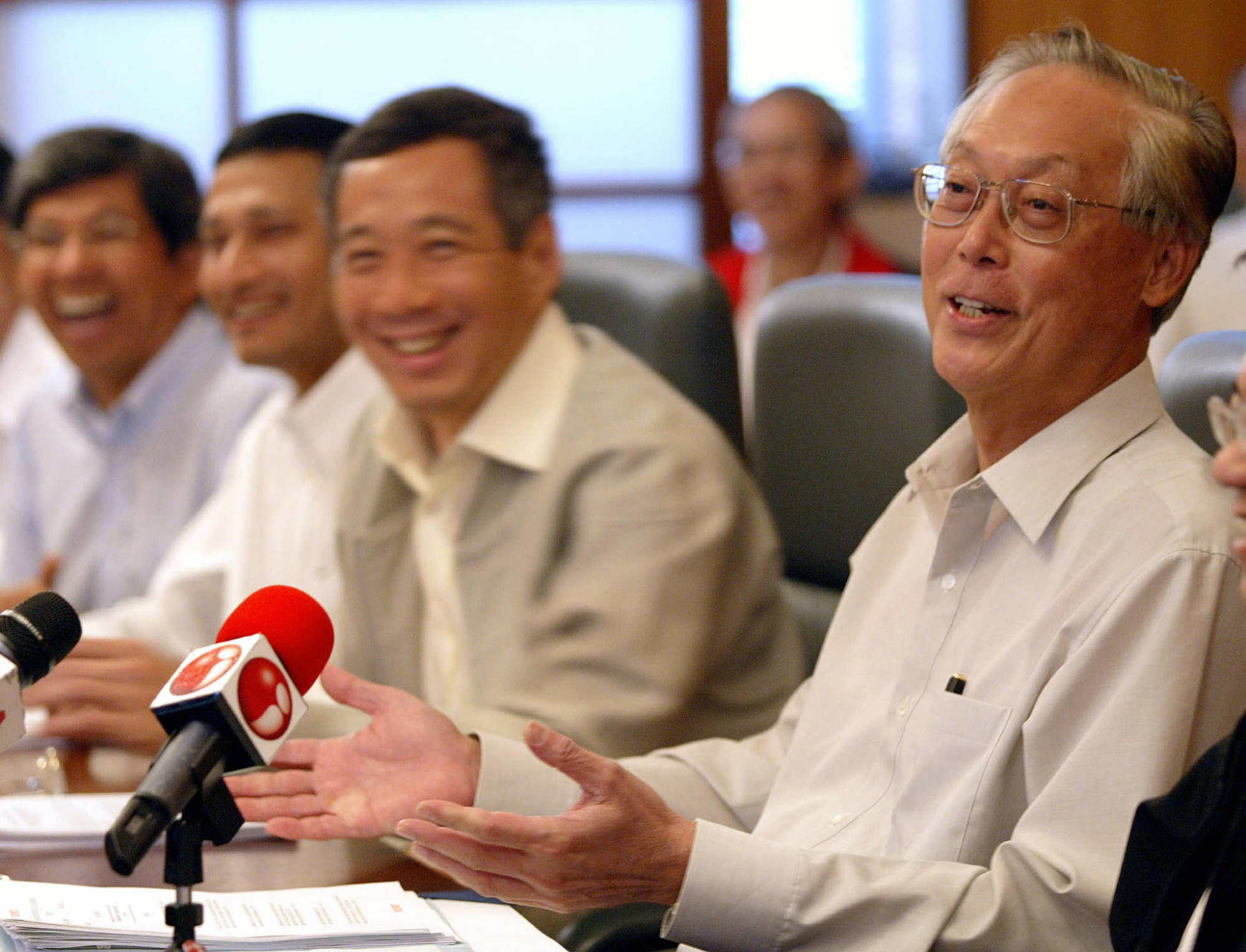 'Old wine in new bottle'
Consultative campaigns of a similar scale have been held before, the earliest being The Next Lap – a plan setting out Singapore's 20- and 30-year goals by a committee formed in 1989 by Goh Chok Tong, the country's first deputy prime minister.
Proposals that emerged from the exercise included increased support for needy students and a plan to establish a third university and more research institutes. Goh became prime minister in 1990.
In 1996, Goh mooted another campaign – Singapore 21 – to map out the city state's path in the 21st century, and strengthen social values and cohesion.
He again proposed a review of policies in 2001, forming a Remaking Singapore Committee to reshape existing political, social and cultural norms. It was led by Vivian Balakrishnan, who was the minister of state for national development at the time.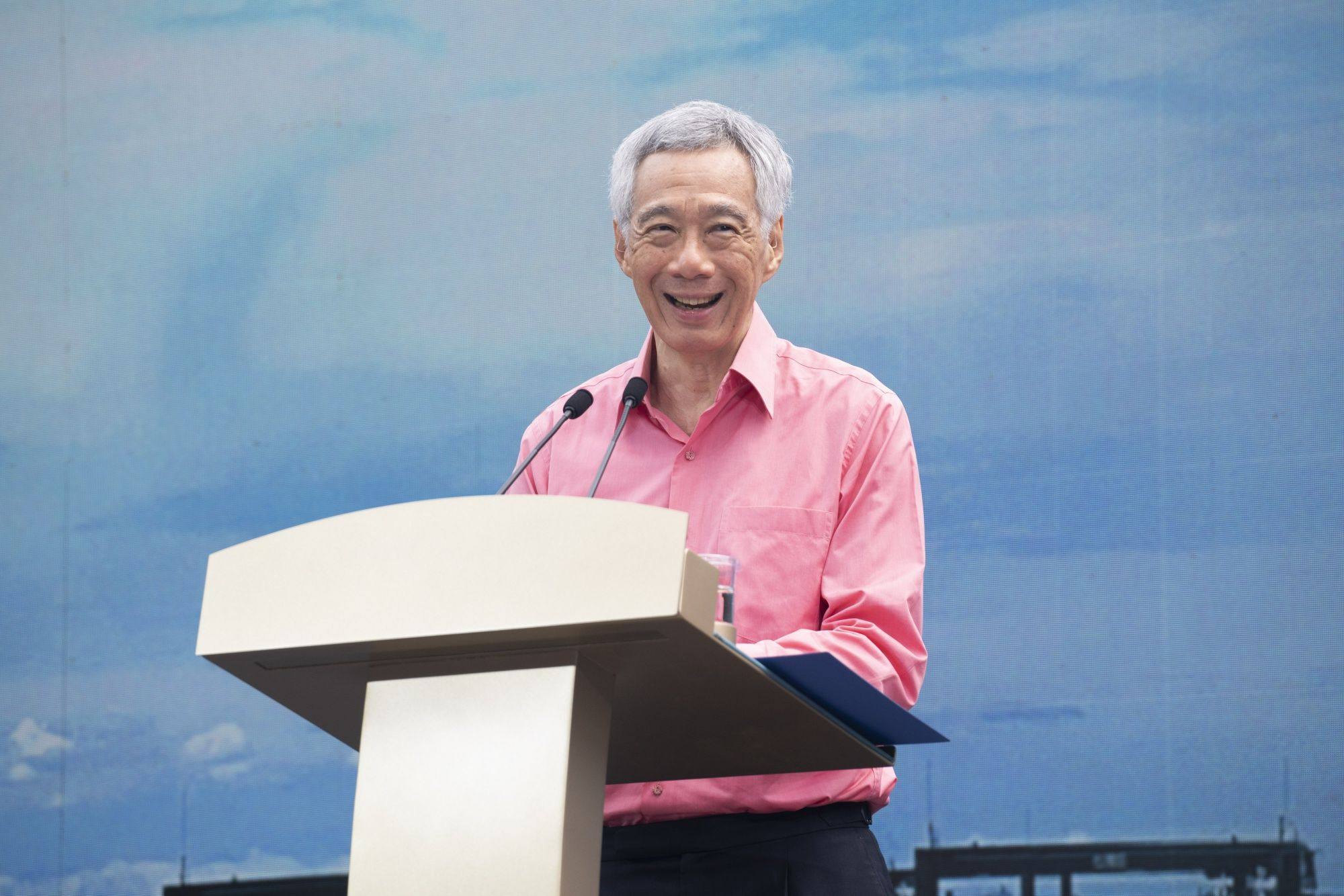 Balakrishnan worked alongside then Deputy Prime Minister
Lee Hsien Loong
, who chaired a separate committee that looked at new economic strategies. Lee became prime minister in 2004.
In more recent times, Lee started the Our Singapore Conversation in 2012, a year-long national-level consultative initiative led by then-education minister Heng Swee Keat.
Heng, who is today deputy prime minister, was initially slated to succeed Lee until the 61-year-old unexpectedly
stepped aside
in April last year, citing his age and how he had "too short a runway" compared to the younger politicians.
Lee has spoken about the Forward Singapore exercise in a similar fashion as he did the 2012 Our Singapore Conversation, calling on citizens to join the national effort to "define what sort of country we want and how we can achieve it".
Bilveer, the associate professor, noted that the issues Wong raised for Forward Singapore – from meritocracy to equity and foreign labour – were strikingly similar to past campaigns.
"What he has said is not new. But he recognises that these are the issues he wants to highlight, put on the table, and find ways to address them," he said.
"He is trying to package the '4G' as something unique," he added, referring to the fourth-generation team of younger PAP leaders. "In a way, it's old wine in a new bottle."
Felix Tan, a political analyst from Nanyang Technological University, noted Wong's campaign had employed a "softer approach" by seeking ideas on how the government should engage with Singaporeans, instead of telling them what it could do. "This has a more human touch compared to the previous [campaigns]," he said.
There was also a stronger social element in Wong's exercise compared to past campaigns, which focused largely on more pragmatic approaches in developing Singapore, such as by boosting the economy, Tan added.
Refreshing Singapore's policies
Inderjit Singh, a former PAP lawmaker from 1997 to 2015, said it was timely to develop a "refreshed strategy" for the team of younger politicians.
"Not only is it important for the 4G to energise Singaporeans with their plans that can show Singaporeans the future direction they intend to take … but also, the world has changed significantly in the last two years," he said.
This included the impact from the Covid-19 pandemic, major geopolitical shifts and supply chain disruptions.
"The world has changed and Singaporeans are worried about their future, and the 4G team has a chance to show they can tackle the issues," the PAP stalwart said.
Singapore Management University law professor Eugene Tan said the pandemic had underscored an urgent need for a thorough review of policies.
The country's social compact was in "constant need of refreshing" to ensure it remained relevant, he said. Among other issues, Tan expected Wong's campaign to address economic issues, Singapore's meritocratic system, and social support.
"They are fundamentally about fairness, fair play, [and] justice in society, reflecting that post-material aspirations are growing in importance," Tan said. "Material concerns still matter but as Singaporean society develops, there is the yearning for how we live and for greater meaning in who we are and what we stand for."
While Singapore's social compact was not gravely weakening, Tan pointed out that there had been "weak signs" that society was growing apart as class distinctions hardened. Social mobility was also slowing down and identity differences were growing within and between communities, he added.
Bilveer registered similar concerns, citing the emergence of a "meritocratic class" – with the wealthy insulating themselves from others – and how matters like social inequities could not be corrected overnight.
"The imperative is not to wait until the compact is enervated. We don't want to have two Singapores developing and it's essential to nip the problem in the bud," Tan said.
This way, the Forward Singapore campaign was not only a feedback exercise but also about consensus building on some "knotty" issues, he said. It was also an opportunity for the country to affirm existing values and determine if there were other new shared ones, Tan added.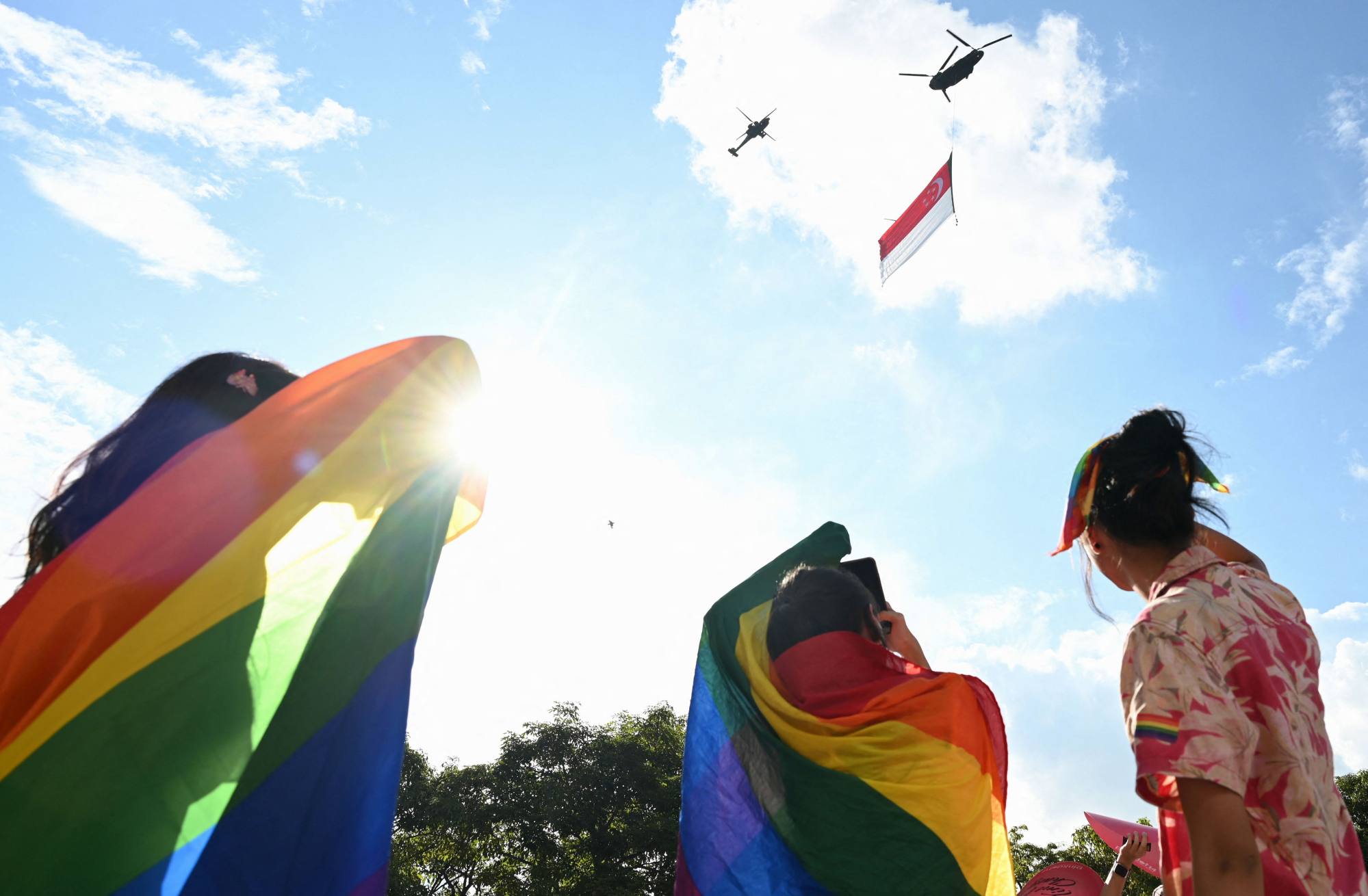 What remains to be seen would be how Wong's team tackles more contentious issues, including LGBTQ rights, said Nydia Ngiow, managing director of the BowerGroupAsia consultancy in Singapore.
The government last month announced it would scrap a controversial law that criminalises sex between men but it would concurrently take steps to safeguard the definition of marriage as one between a man and a woman.
Following the announcement, Wong effectively ruled out the possibility of same-sex marriage being legalised during his tenure. "This will not happen under the watch of the current prime minister, and it will not happen under my watch – if the PAP were to win the next general election," he said.
Inderjit, the former MP who was part of the Singapore 21 campaign in the 1990s, stressed that Wong's exercise would only succeed if he addressed difficult issues and was willing to make policy U-turns. "It is important that Singaporeans feel listened to, and feel the leaders are sincere and are willing to make changes even if sacred cows are to be slaughtered," he said.
In the case of Singapore 21, discussions and debates were robust but the implementation of policy proposals received mixed responses, he said.
Ngiow added that the younger Singaporeans would be closely watching how their leaders discussed challenging issues.
They would question if the exercise was a genuine attempt to connect with citizens on their aspirations or whether it merely served as "window dressing" to rubber-stamp predetermined policies, she said.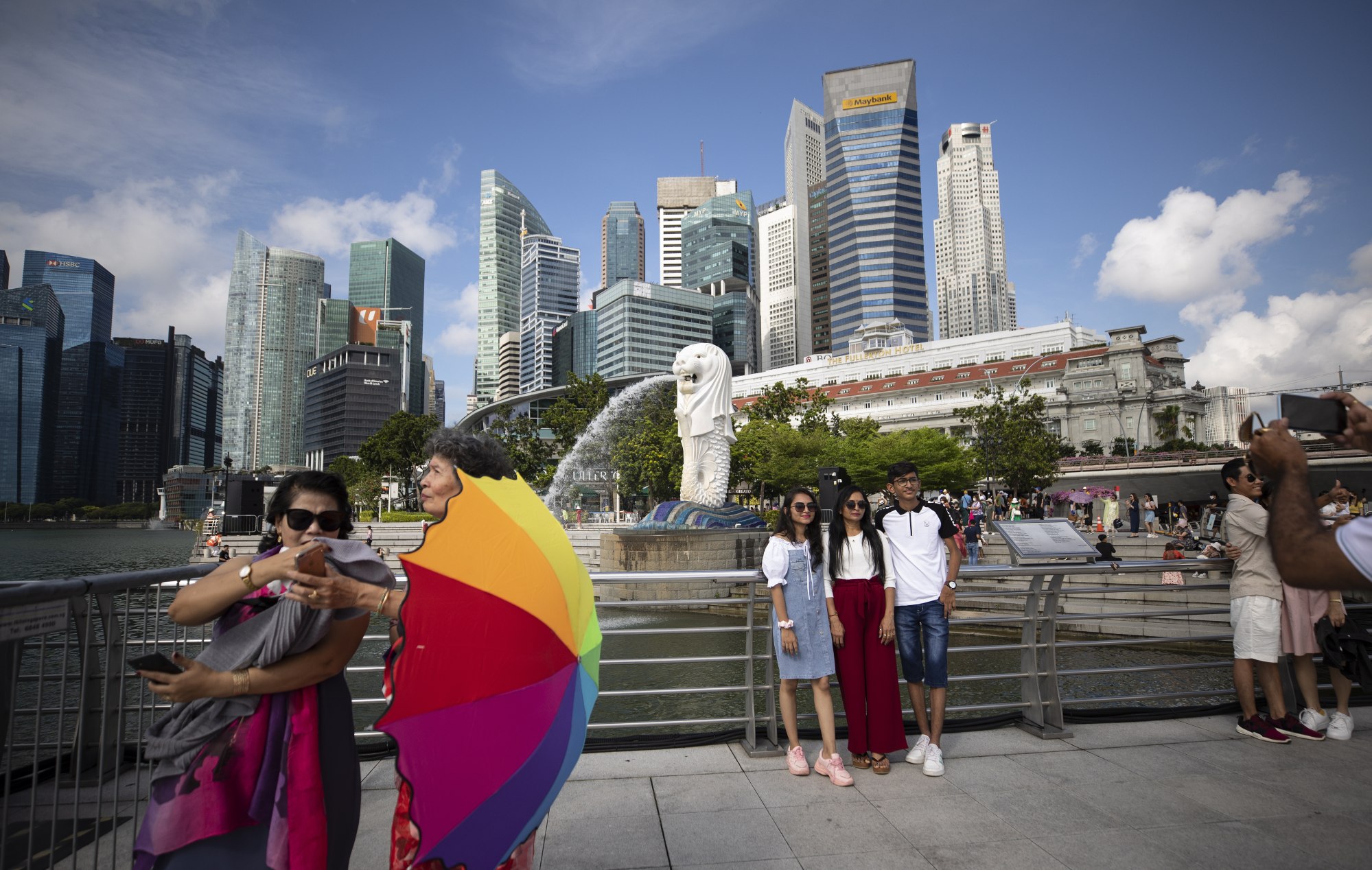 A product of political resilience
Still, to political observer Felix Tan, it is clear the campaign is targeted at Singapore's young people, who make up a large proportion of the electorate.
There is no data on the age range of voters, but millennials roughly made up more than one-third of those who were eligible to vote in the 2020 election.
With polls set to happen in the next three years, heir-apparent Wong would want these young people to have "vested interests" during his term in office, Tan said.
This means that some of the discussions are likely to result in policies that would affect the next generation of Singaporeans.
In an era of contested politics and deep polarisation in many developed countries, ensuring that a majority of the young can cohere around the ruling party's agenda will be vital for the PAP's longevity.
The young might not feel politically indebted the way their parents or grandparents did towards a ruling party that brought unprecedented prosperity to the island nation, analysts said, and thus could be more open to alternative views from the opposition.
The "normalisation" of an opposition presence in Parliament – a miniscule two members just two decades ago compared to nine today – can only grow. Wong will have his work cut out for him in winning them over, they said.
Bilveer, the NUS professor, predicted Wong would attempt to win over the nation's youth with targeted programmes, better policies, and tangible benefits including greater support for university education.
He expected more financial offerings across the board for young people, the unemployed, young families and seniors. This way, Wong's team would be known by citizens for being compassionate and inclusive.
Bilveer said a drumming up of the campaign accompanied by some form of welfare payouts could soon be observed but added that the quid pro quo of this would be political support and loyalty from Singaporeans.
"It's transactional politics and that's the way it's going to work," he said.
More than that, other observers also believed there was much for Wong to gain politically from Forward Singapore.
Nanyang Technological University's Felix Tan said the exercise was not only symbolic in nature – given Wong's status as the next prime minister – but it would also allow him to stake out on his own. It was important for Wong to create an identity unique from his predecessors, he said.
Ngiow of BowerGroupAsia added that it offered Wong an opportunity to further buttress his grassroots credentials and test his ability to connect with voters on the ground, similar to what was seen in past consultative efforts.
Wong's leadership, she went on, was likely to be scrutinised by party cadres as the PAP geared up for an internal election of its central executive committee in November. Wong is expected to take on greater leadership responsibilities within the party. It is the norm for the party – in power since 1959 – to make the incoming prime minister its first assistant secretary general, a position currently held by Heng.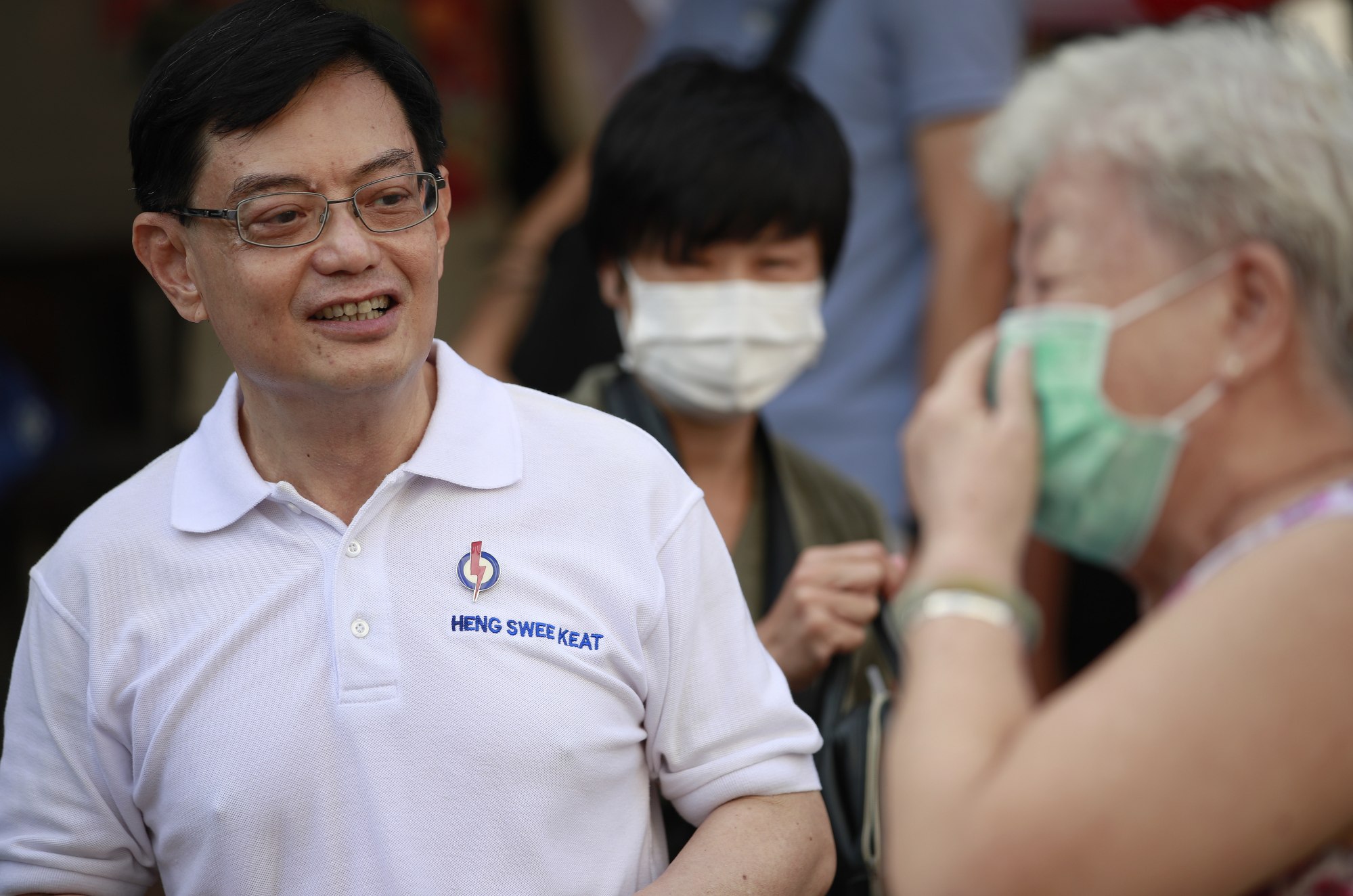 "Having most of the 4G leaders involved in this exercise is also a test for them to see if they will be able to handle meatier issues," she added, noting that bigger portfolios like defence and home affairs were still helmed by the old guard.
While law professor Eugene Tan felt the plan of action from Wong's campaign would not come to fruition in time for election, it would be a bonus if he earned political legitimacy in the process.
He pointed out that the country's social compact was a "source of the people's affective and cognitive ties with the state, government and fellow citizens". "This can be a powerful source of political legitimacy," Tan said.
While at it, Wong could also use the campaign to understand Singaporeans' concerns and defuse the sensitivity of hot-button issues before the next election.
Wong leads the exercise from a position of relative strength.
A youthful-looking minister at age 49 with an easy grin, he built up political capital with the public as a calming and confident figure during ministerial taskforce media briefings on the pandemic.
The former high-flying bureaucrat has in recent months also earned plaudits for staying on top of quirky trends on TikTok, the short-form video platform that is widely used by the island state's Gen Z population.
Bilveer felt that Wong would be able to "sell a product of political resilience" and build a sense of solidarity among Singaporeans. "People don't distrust him," he said.
"If Wong does the exercise sincerely and correctly, he will get a lot of support from the people," Inderjit added.