Japan
Get more with myNEWS
A personalised news feed of stories that matter to you
Learn more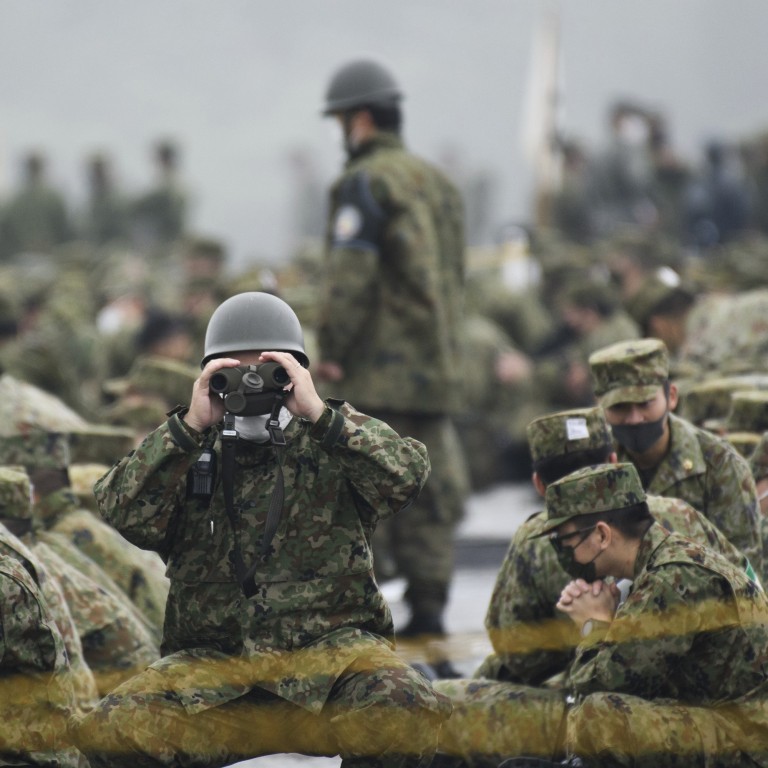 Japan's defence moves 'necessary' amid growing China aggression in Taiwan Strait: analysts
Japan views tensions in the Taiwan Strait as 'seriously destabilising' to its own security as it relies on an open strait for safe passage of goods
Tokyo is pursuing a capability to respond to unilateral moves to change region's status quo without escalating conflict, observers note
Japan's moves to ensure its own security in the event of a conflict in the Taiwan Strait could heighten tensions, but analysts say they are necessary to counter what is seen as growing Chinese assertiveness in staking its claims over the island.
Since US House Speaker
Nancy Pelosi
's visit to Taiwan in August, China has conducted its largest military drills near the island in decades, while
Taiwan
's defence ministry last week said it had detected several Chinese aircraft and ships in the area.
On Wednesday,
Japan
said it would develop and mass-produce a cruise missile and a high-velocity ballistic missile as part of efforts aimed at meeting threats from China and Russia. The defence ministry has asked for spending to be increased to US$39.78 billion, which could rise after factoring in other procurement programmes.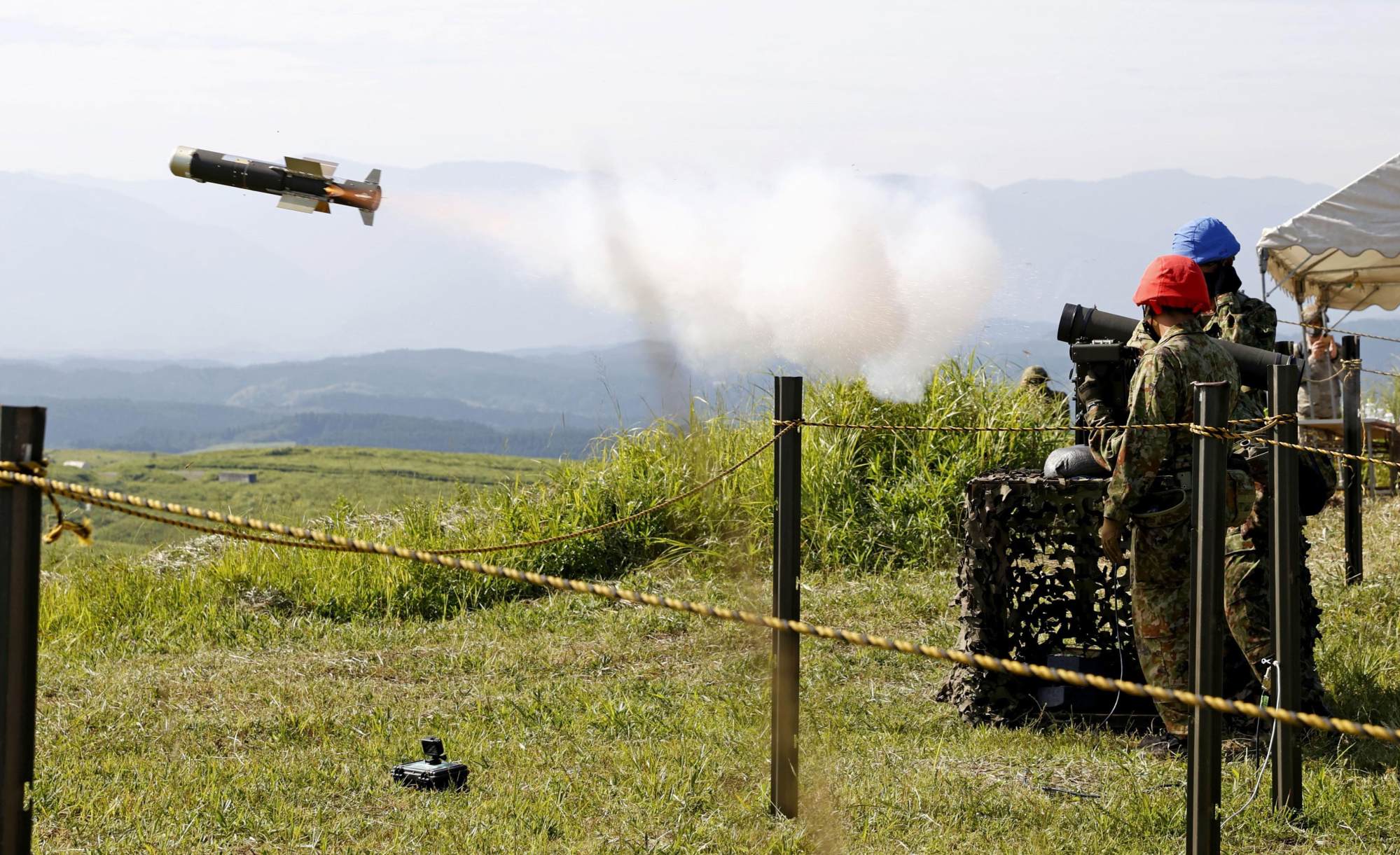 Fumiko Sasaki, a specialist in international relations focusing on Asian and Japanese politics at Columbia University in New York, said Japan was expected to boost its military capabilities in the southwest region and shift more forces there to deter
China
from escalating military activities.
Tokyo is also likely to station troops on Japanese islands near Taiwan, such as Yonaguni and Miyako, allocate manpower from the army to the navy and air force, and strengthen capabilities in monitoring Chinese military activities.
"Japan will and should (also) consolidate the cooperation among the countries that confront China territorially, such as Vietnam, Indonesia and the Philippines," Sasaki said, such as by providing maritime security and capability building measures.
Five Chinese missiles also splashed down inside Japan's exclusive economic zone in August.
"The drills were essentially a partial dry run of sea blockades and missile attacks against both Taiwan and Japan's southwestern islands," said Ryo Hinata-Yamaguchi, a project assistant professor at the University of Tokyo's Research Center for Advanced Science and Technology.
Japan and US forces would be targeted should there be a conflict in the Taiwan Strait, he noted, adding Tokyo needed to strengthen its readiness in air defence, sea control and even cyber and hybrid warfare, and boost its forward and overseas deployments.
Zhao Tong, a security scholar with the Carnegie Endowment for International Peace, said Japan was pursuing a capability to deter and respond to unilateral moves to change the status quo in the region.
"To those parties that have no intent to change the status quo through coercive means, Japan's counter-attack capabilities would pose little threat," Zhao said, adding that what the region needed was a shared understanding that all parties should renounce the option of initiating violence to resolve disputes.
Grant Newsham, a senior research fellow at the Japan Forum for Strategic Studies, said Washington had for years been asking Tokyo to spend more on defence and improve its capabilities.
"Thanks to the Chinese Communist Party's aggressive behaviour, the Japanese have finally woken up and are moving to strengthen their defences," Newsham said, adding that from 2016 to 2020, China had built more warships than there are in the entire Japan Maritime Self-Defence Force. "Now that is heightening tensions."
Preserving status quo
A
delegation
of Japanese lawmakers arrived in Taiwan last week and met President Tsai Ing-wen, who expressed appreciation for late Japanese leader Shinzo Abe's declaration that a Chinese attack on Taiwan would constitute an emergency for Tokyo and the US-Japan alliance.
Jonathan Berkshire Miller, a senior fellow at the Japan Institute of International Affairs, said the visit should not be seen as provocative.
"(This is) not a sign that Tokyo has changed its approach to any potential independence push by Taipei," Miller said, adding that Japan continued to view tensions in the Taiwan Strait as "seriously destabilising" to its own security as both Tokyo and Seoul relied on an open strait for the passage of goods and energy supplies.
Japan would also finalise a revision of its key defence and security documents, he said, as "planning for the potential for increased instability in the strait, including contingency planning with the US, will continue to be an important area of focus".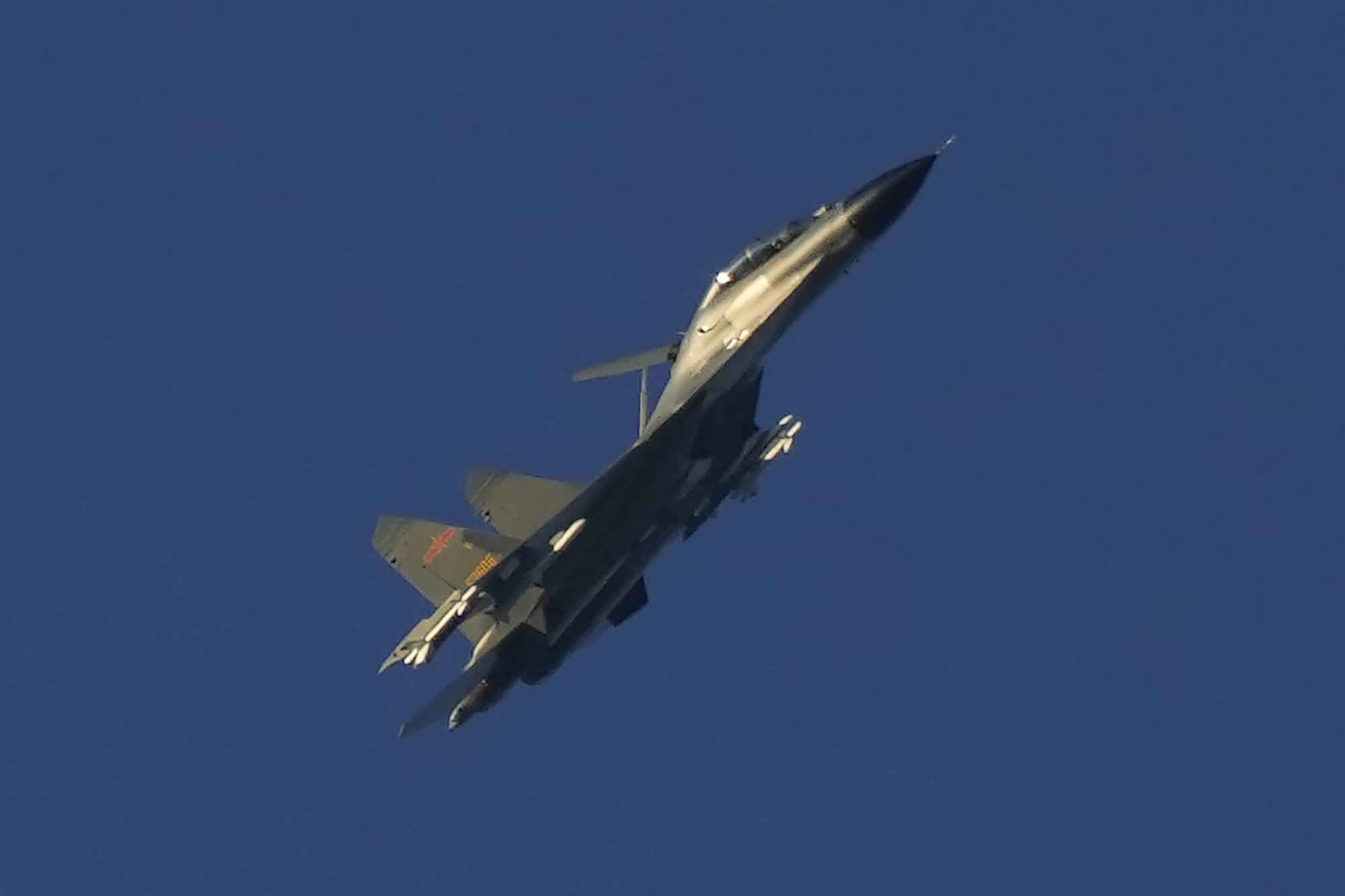 Raymond Yamamoto, an associate professor at Denmark's Aarhus University, said Japan could not afford to "unnecessarily exacerbate tensions" with China due to security issues involving Russia and North Korea.
However, "a potential forceful unification by China that would fundamentally affect Japan's national security does not seem any longer unimaginable after the attack of Russia on Ukraine", Yamamoto said, adding that Tokyo believed supporting the US in the region was necessary in preserving the status quo.
In recent months, Japan has thrown its weight behind US initiatives in the region, including in the
Quad
, increasing its financial support for US forces stationed in the country, and pledging to work with Washington to maintain peace in the Taiwan Strait.
"The strategy Japan pursues is to do as much as necessary militarily to secure the US commitment in the region without unnecessarily escalating the conflict with China," Yamamoto added.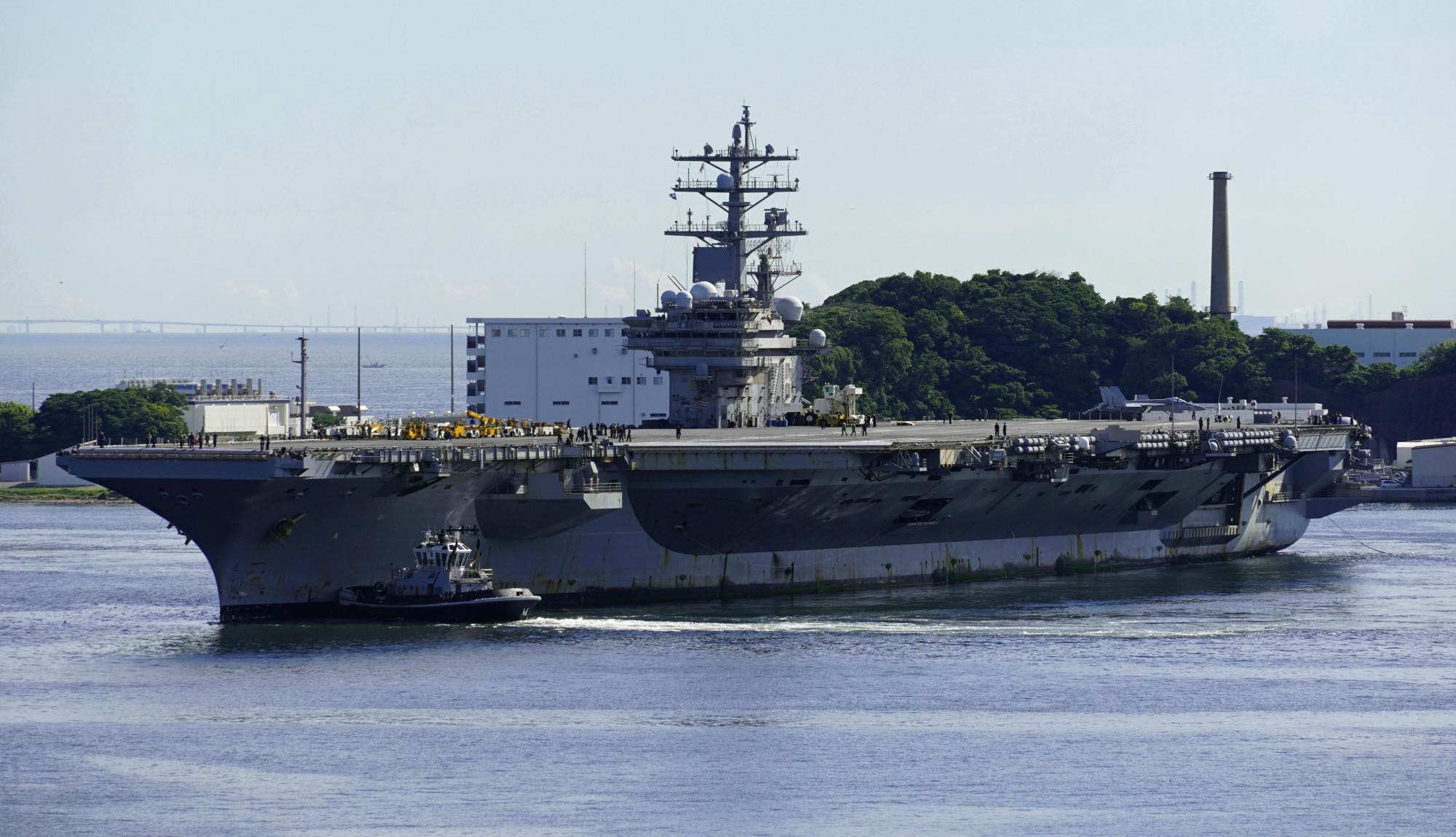 Sustained tensions
Last weekend,
two US warships
passed through the strait between China and Taiwan, in the first such operation since Pelosi's trip, while Taiwan this week fired shots to drive away a Chinese drone.
The University of Tokyo's Hinata-Yamaguchi said although China would cite Japanese and US actions as a pretext to conduct provocative exercises, Beijing had been working on its strategies for years to retake Taiwan by force.
"The reality of the (current) crisis is that the tensions will be sustained at a high level for some time," he added.
However, Nancy Snow, a distinguished visiting professor at China's Schwarzman College of Tsinghua University said cooler heads must prevail to prevent an all-out war that would have "devastating consequences".
Columbia University's Sasaki said despite the Japanese' strong sense of affinity to the US and their negative feelings toward China, both countries are seen as responsible for the rising tensions.
"Whoever triggers the crisis over the strait, the Japanese people would feel that they would be unwillingly dragged into the war," Sasaki added.
Additional reporting by Reuters