Japan
Get more with myNEWS
A personalised news feed of stories that matter to you
Learn more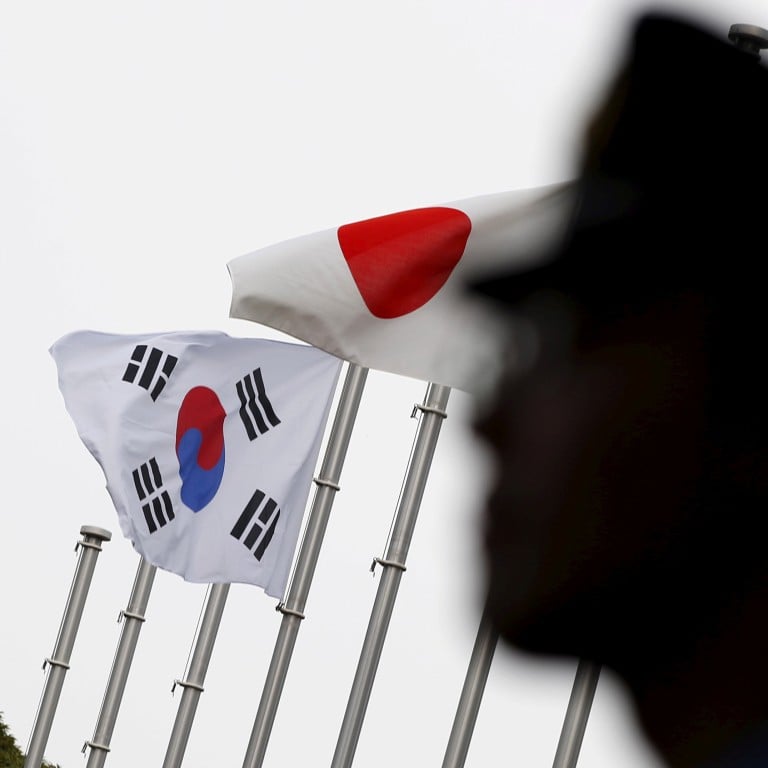 South Korea, Japan set for first high-level defence talks in 6 years, with assertive China, nuclear North Korea on agenda
Defence talks could be precursor to potential bilateral summit between Japanese PM Fumio Kishida and South Korean President Yoon Suk-yeol
Seoul and Tokyo are under pressure to pursue a mutual understanding as they face common concerns over China's assertiveness
There are indications that the previously icy diplomatic relationship between
Japan
and
South Korea
may be thawing – although analysts point out that hurdles still need to be overcome if the nations are to put history in the past and build more collaborative and lasting ties.
Other issues on the agenda for Masami Oka, Japan's vice-minister of defence for international affairs, and Vice-Defence Minister Shin Beom-chul in Seoul will include security cooperation at a time of rising military tensions in northeast Asia. Two of the most pressing shared challenges are the unpredictable and nuclear-armed
North Korea
and an increasingly belligerent
China
.
The discussions take place after Kim Gunn, Seoul's special representative for Korean peninsula peace and security affairs, holds talks in Tokyo with Takehiro Funakoshi, head of Asian affairs at Japan's foreign ministry, and Sung Kim, Washington's special representative for North Korea.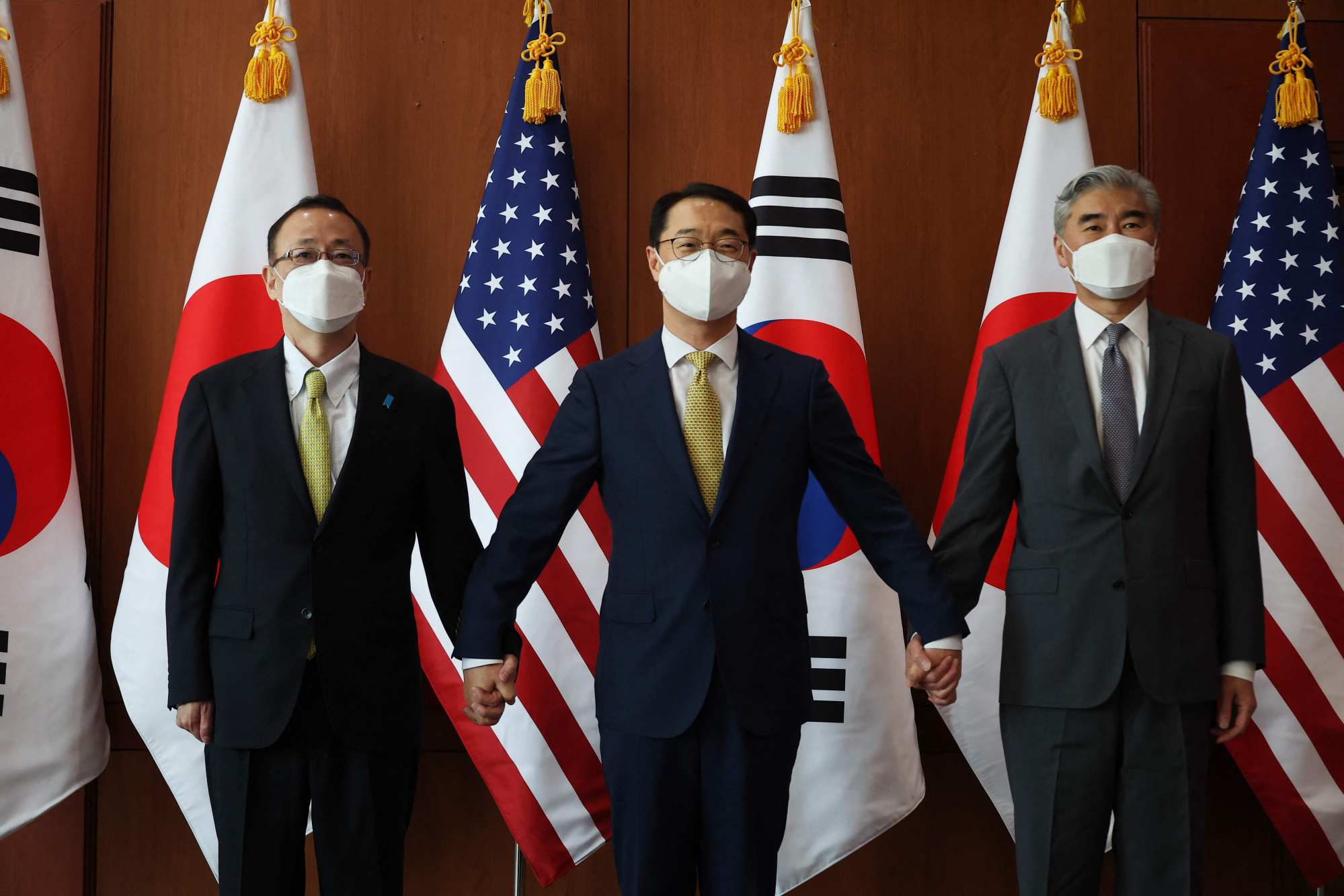 Discussions will be focused on a united front on Pyongyang and "all necessary action to address the threat Pyongyang poses to the
United States
and our allies," the US State Department said in a press release.
There are also reports that officials are discussing the timing of a bilateral summit that would bring together Prime Minister
Fumio Kishida
and President
Yoon Suk-yeol
, possibly as soon as a session of the
United Nations
General Assembly in New York later this month.
That would mark a significant improvement in relations which plummeted to new lows under the
Moon Jae-in
administration, primarily due to differing interpretations of the two nations' shared histories.
Under Moon, South Korea demanded reparations and apologies for former forced labourers put to work for Japanese corporations during Tokyo's colonial rule of the Korean peninsula and the "
comfort women
" who served in brothels for the Japanese military during its invasion and occupation of large parts of Asia in the early decades of the last century.
Japan, however, insisted that all compensation claims against Tokyo or individual companies had been settled under a series of bilateral agreements, including the 1965 treaty that re-established diplomatic relations and saw Japan pay a settlement, as well as
the 2015 agreement
to compensate former comfort women.
Compensation suits filed in South Korea have progressed to the Supreme Court, but triggered a backlash in Japan that included limitations on exports of chemicals critical to the South's microchip sector. The tit-for-tat exchanges saw public sentiment decline in tandem with the political bickering, with travel between the two countries declining sharply.
A new poll indicates, however, that the two nations' citizens are putting that behind them and are once again "favourable" to each other.
Analysts emphasise that domestic political considerations make it impossible to predict the future course of the relationship.
"Yoon has to persuade the domestic audience that the South Korean government should provide compensation for the former forced labourers to end the dispute, but that could very well cost him support when he is already looking vulnerable," said Akitoshi Miyashita, a professor of international relations at Tokyo International University.
"On the other hand, if he insists that Japan or Japanese companies pay half of the compensation, for example, then that will not be acceptable to Tokyo," he told the Post.
Yoon's public support is hovering narrowly above 30 per cent, which does not give him a lot of leeway to offer compromises to Tokyo on historical issues, although he may get more backing in other areas, Miyashita said.
"It would be smart for both sides to shelve issues like the forced labourers or the comfort women and to move forward in areas where they can agree, such as security and military agreements," he said.
Stephen Nagy, an associate professor of international relations at Tokyo's International Christian University, said Yoon has tried hard to get the bilateral relationship back on an even keel.
"Even before he was elected, he was saying all the right things, including that the 2015 comfort women agreement was 'official policy' and then talking about the importance of the
Quad
and a 'free and open'
Indo-Pacific
region in the summit with [US President]
Joe Biden
," he said.
"From the Japanese perspective, the signals could not have been better, but Japan is concerned about whether Yoon's administration is sustainable," he said. "Tokyo wants to see constant connections and a partner that they can rely on."
Yet Nagy remains optimistic on convergence, although that is primarily driven by forces beyond Tokyo and Seoul.
"The challenges in the region have changed dramatically in the last couple of years and it could be argued that China's recent actions have made it more unpopular than Japan in the region – achieving something that Japan could only dream of previously," he said.