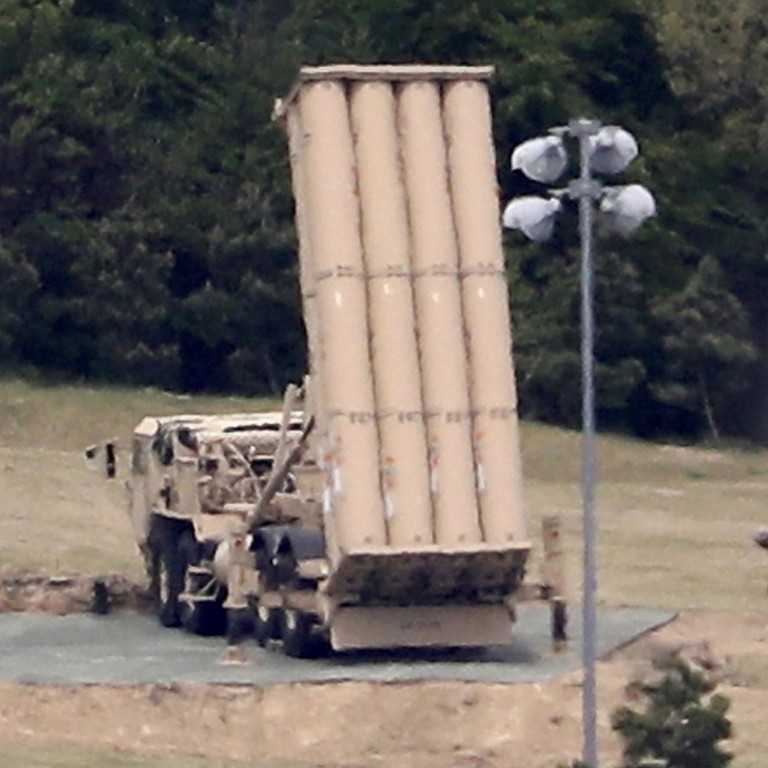 Seoul has 'no more plans' to deploy China-opposed US THAAD missiles, hopes for Xi-Yoon summit
Beijing says US missile defence system is a threat to its security and urged Seoul to follow former regime's stance of no additional THAAD deployments
Seoul is also hoping to hold a first summit between Yoon Suk-yeol and China's Xi Jinping when both hopefully attend the G20 summit in Bali in November
Seoul has no immediate plan to deploy more China opposed US-controlled missile defence batteries, a high-ranking South Korean official said on Wednesday. The comments come amid hopes that President
Yoon Suk-yeol
will meet Chinese President
Xi Jinping
as early as November.
The official also confirmed China's top legislator Li Zhanshu plans to visit Seoul next week amid speculation that Li could meet with Yoon to discuss the South Korean leader's first summit with Xi.
"Currently, we are not considering deploying more THAAD batteries," he told journalists in reference to the sophisticated US missile defence system. Beijing is opposed to the system and claims THAAD is a direct threat to its own security.
The official made the statement as
South Korea
is seeking to normalise access to the THAAD base in Soseong-ri farming village in the southeastern county of Seongju where protesters have set up roadblocks and staged sit-ins to block traffic to the site.
Basic amenities and facilities to accommodate
US
soldiers working at the base are also not yet in place, forcing them to "live in tents and shipping containers," Defence Minister Lee Jong-sup said last month.
Construction projects at the base have been delayed for years as helicopter lifts for personnel and supplies are sometimes required due to the blockades and protests.
Since its deployment in September 2017, the THAAD battery has been functioning normally in military terms, ready to detect
North Korea
's ballistic missiles and intercept them as required.
Yoon, elected in May, said during his campaign that he would deploy more THAAD batteries if necessary, accusing then president
Moon Jae-in
of being weak-kneed in the face of pressure from Beijing.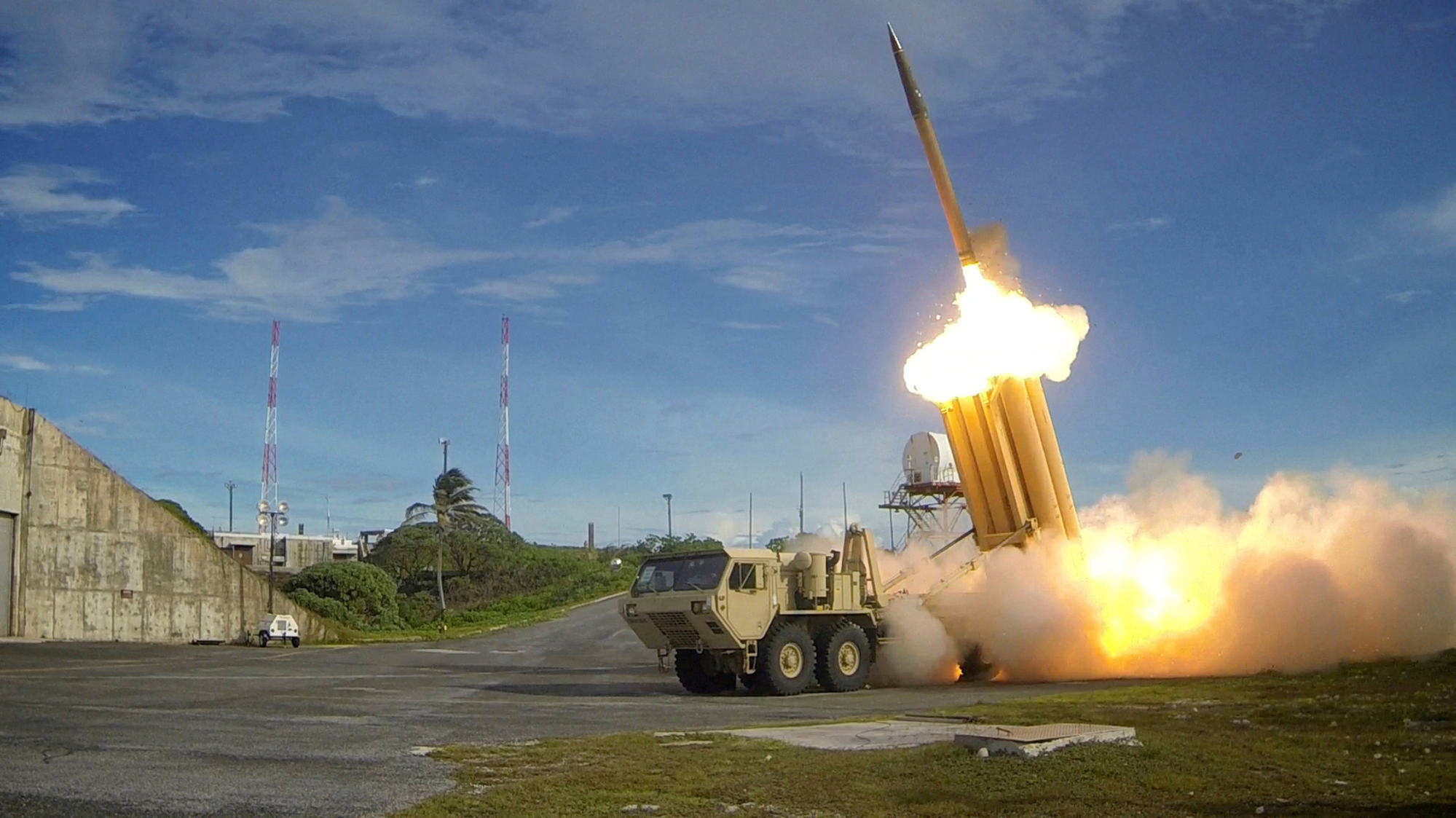 China
has urged President Yoon's conservative government to uphold the previous liberal government's publicly-declared policy of "Three Nos" – no additional THAAD deployment, no participation in a US-led missile defence network and no involvement in a trilateral military alliance with the US and
Japan
.
The official reiterated Yoon's government stance that the THAAD issue is "a matter of sovereignty" which is not subject to negotiations with China.
He also said Seoul is hoping to hold a first summit between Yoon and Xi when both hopefully attend the
G20
summit in
Bali
this November.
"Should President Xi himself attend the G20 summit, we hope to take advantage of the chance to hold a first summit [on its sidelines]," the official said.
Meanwhile, Li Zhanshu, chief of the Standing Committee of the
National People's Congres
s, plans to arrive in Seoul on Thursday next week for a three-day stay, accompanied by many senior officials, according to National Assembly Speaker Kim Jin-pyo's office.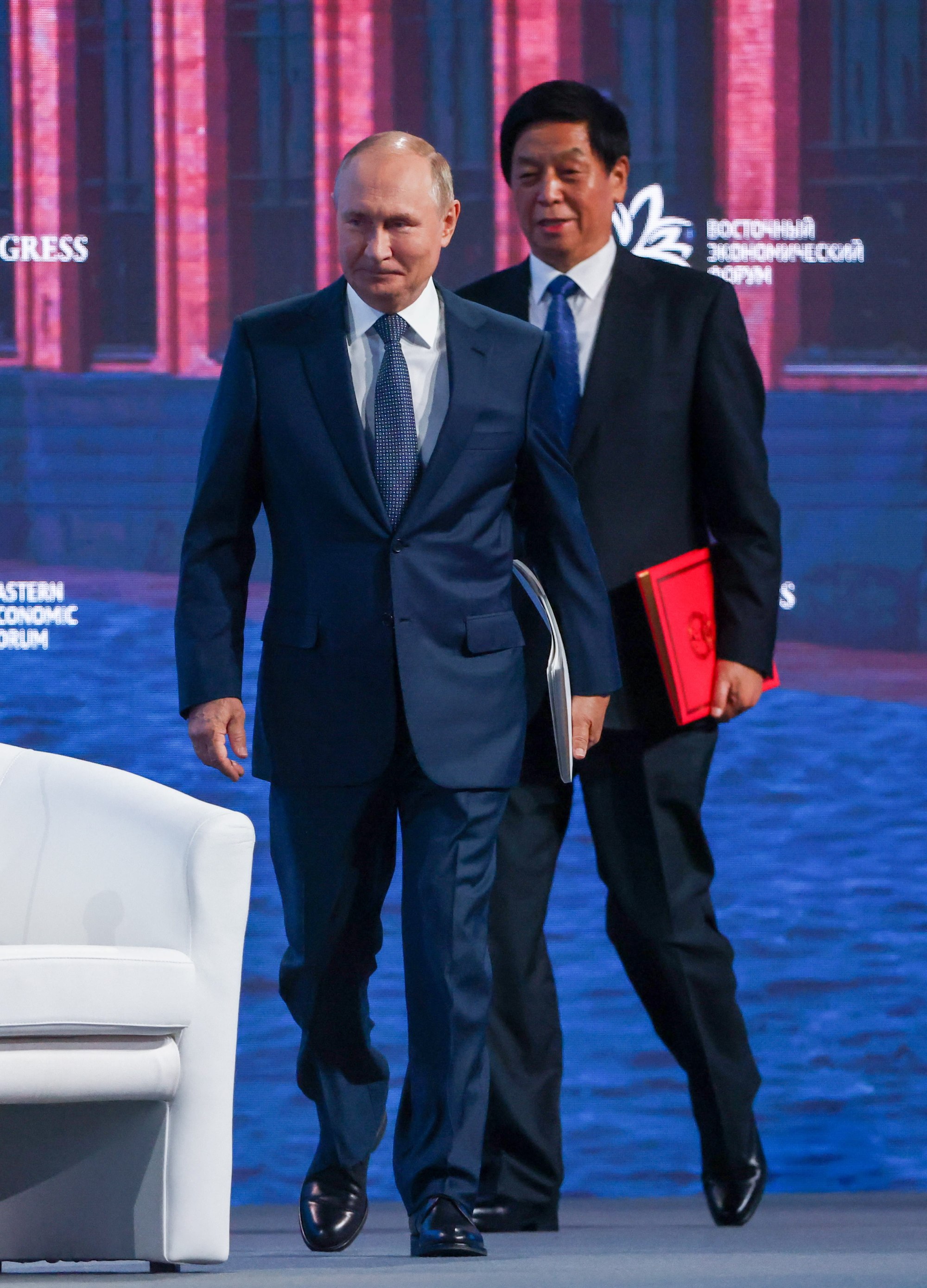 The No. 3 in the
Chinese Communist Party
plans to hold talks with Speaker Kim the following day on strengthening cooperation between the two parliaments as the countries celebrate the 30th anniversary of diplomatic ties this year.
Li's visit to South Korea would be the first for China's top legislator since a 2015 trip by Zhang Dejiang.
Li
, the head of the country's legislature, is currently attending the
Eastern Economic Forum
in the Russian Pacific port city of Vladivostok. He is also expected to visit Mongolia and Nepal as part of an 11-day trip.