Malaysia
Get more with myNEWS
A personalised news feed of stories that matter to you
Learn more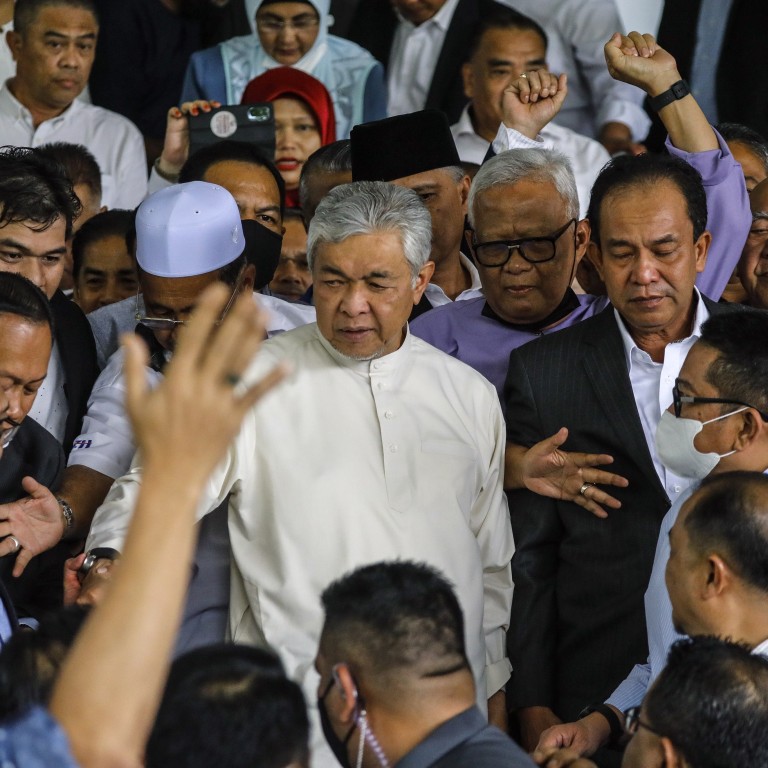 Malaysia's 'court cluster' gets respite as Umno boss Zahid is acquitted in bribery case
Zahid, an ally of former leader Najib Razak, is part of 'court cluster' of Umno politicians facing criminal cases
He faces a second corruption trial but his acquittal is relief for Umno as it eyes a return to power after its historic loss in the watershed 2018 election
The leader of Malaysia's United Malays National Organisation (Umno), also a former deputy premier and ally of former leader
Najib Razak
, was on Friday acquitted in one of the two corruption trials he is facing, marking a rare legal respite for Umno politicians ahead of possible early elections.
Ahmad Zahid Hamidi
and Najib, who is serving a 12-year jail term for his involvement in the scandal-tainted state fund 1Malaysia Development Berhad (
1MDB
), are part of a wider group of Umno politicians facing criminal cases that is often referred to as the "
Kluster Mahkamah
", the court cluster, by local media.
Zahid was acquitted after the prosecution failed to establish a prima facie case against him, according to local media citing High Court Judge Mohd Yazid Mustafa. He was on trial over bribery accusations in Malaysia's foreign visa system while he was home minister.
He faces another trial involving
corruption in a charity
that is in advanced stages, with the court ruling he had to enter a defence.
Speaking to supporters after Friday's ruling, Zahid, 69, reiterated that he was not involved in any wrongdoing.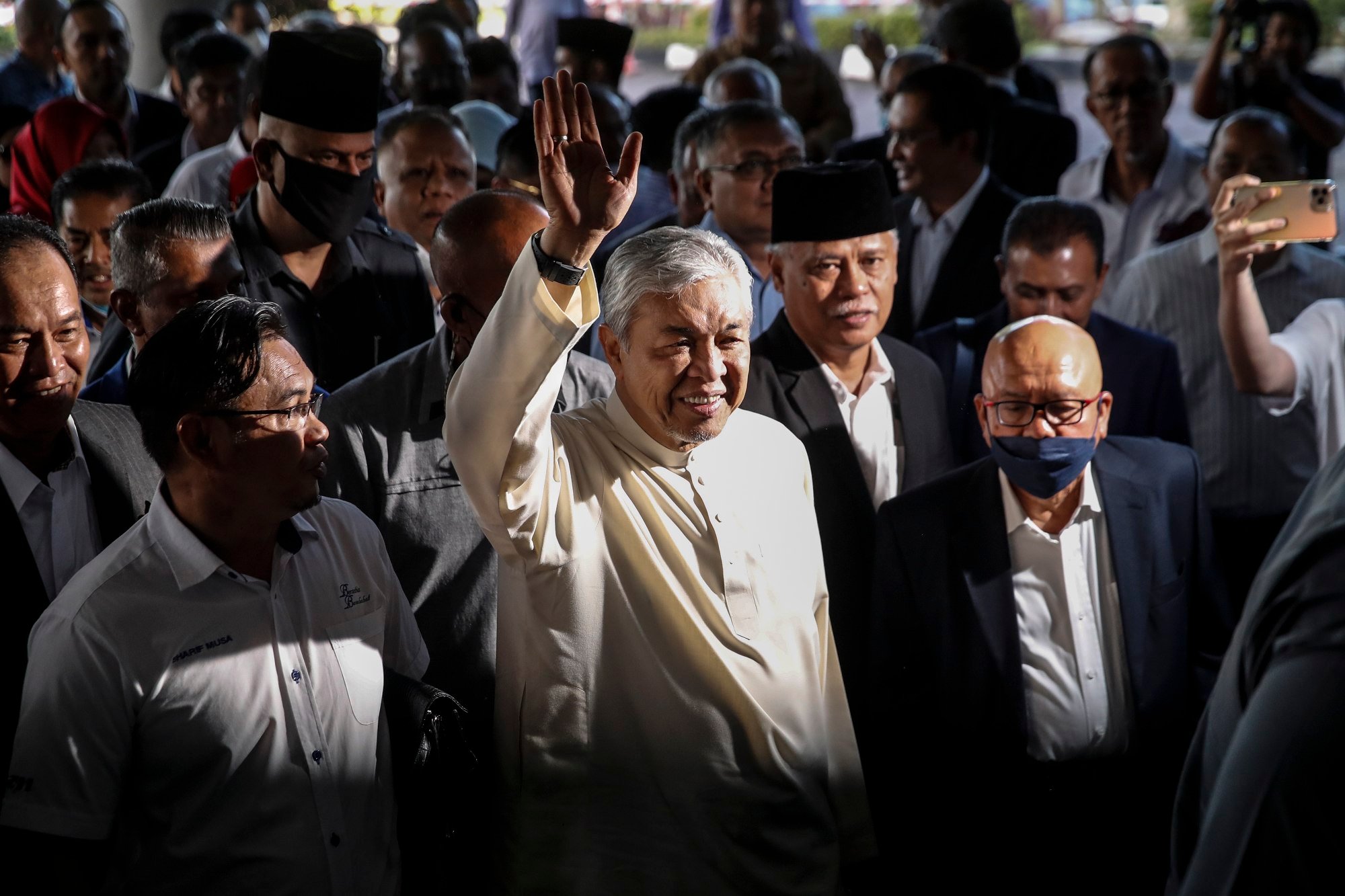 "I was vilified and embarrassed, but today I have been vindicated. The truth has prevailed," said Zahid at the Shah Alam High Court.
Flanked by Umno leaders including his deputy Mohamad Hasan and Umno secretary general Ahmad Maslan, Zahid thanked supporters and attributed his victory to Umno and the Barisan Nasional coalition.
"I know who my true friends are," he said.
The 40 charges in the foreign visa corruption case and a separate 47 charges have given Zahid Hamidi the ignominious status as the member within the court cluster with the most corruption charges, besting even former premier Najib's 42 charges across five criminal trials.
Polls have to be held by September 2023, and Ismail Sabri has so far resisted similar calls from Umno leaders.
Zahid has attributed his election calls to his belief that Umno is in a strong position to reclaim federal power after losing it in the
watershed 2018 elections
, but his string of corruption charges have prompted critics to disagree.
"Remember, if they win [the next election], they can close the cases. That's why we dispute the rationale for the proposed dissolution," Anwar said at a party rally in June.
Aside from Zahid, Friday also saw controversial Umno lawmaker Abdul Azeez Abdul Rahim granted a discharge not amounting to an acquittal in his corruption case by the Kuala Lumpur sessions court.
This came after the prosecution requested for the order to allow them to investigate new leads in the case, following Azeez's own representation to throw out the charges against him.
He was charged in 2019 with accepting bribes amounting to 5.2 million ringgit (US$1.1 million) in connection with a road construction project.