Japan
Get more with myNEWS
A personalised news feed of stories that matter to you
Learn more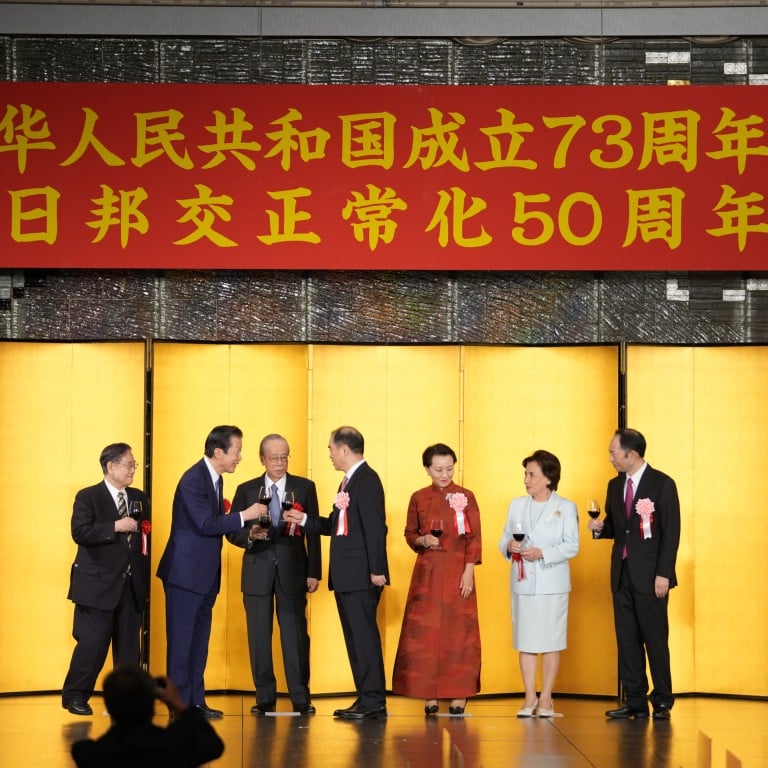 The deep divide: Japan and China mark 50 years of ties, but tensions unlikely to ease, analysts say
Mutual distrust has reached a point where virtually every move is assumed to be in bad faith and to pose some form of threat, observers note
Recent incidents of Chinese aggression in the Asia-Pacific pushed Japan to forge closer security ties with US, advocate firmer line on Beijing, they add
Japan and China
on Thursday mark the 50th anniversary of the treaty that
normalised bilateral relations
, although neither side appears to be making much effort to disguise the deep – and deepening – divisions between the two countries.
Half a century after Prime Minister Kakuei Tanaka and Chinese Premier
Zhou Enlai
signed the landmark agreement in the Great Hall of the People in Beijing, there appears to be few areas on which the two governments can unequivocally agree.
Japanese analysts say they do not expect relations to improve in the near future, even in areas where the nations' interests would appear to align, such as trade or environmental concerns.
The mutual distrust, they say, has reached a point where virtually every move is assumed to be in bad faith and to pose some form of threat.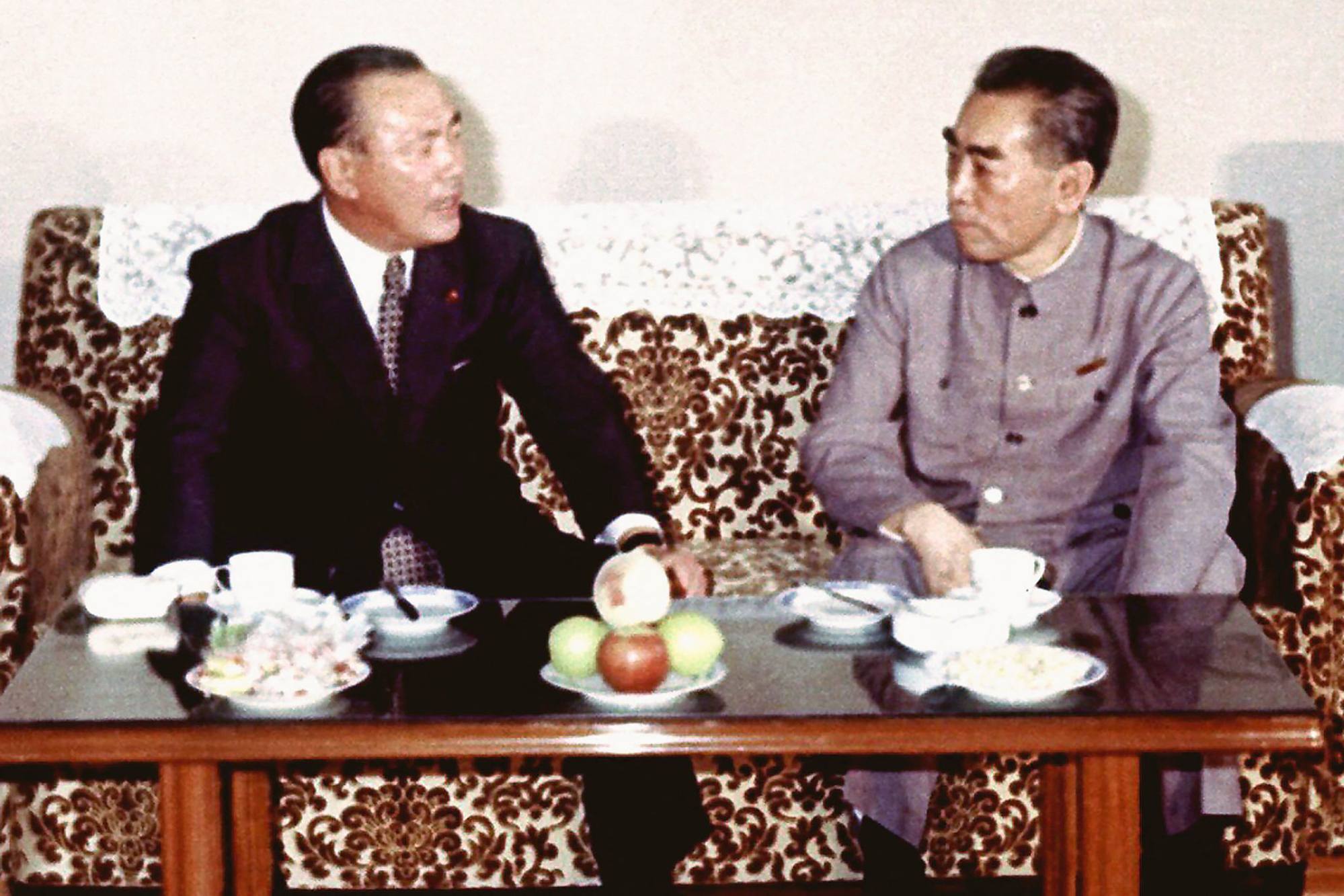 "We will see what both sides say on the day of the anniversary, but the reality is that nothing is going to erase the strategic tensions that presently exist between the two nations," Ryo Hinata-Yamaguchi, a project assistant professor at the Research Center for Advanced Science and Technology at the University of Tokyo, told This Week in Asia.
The perceived threat to Japan was underlined on Wednesday when three Chinese coastguard ships entered Japanese territorial waters around disputed islands in the East China Sea. Known in
Japan
as the Senkakus, Beijing claims the archipelago as its territory and refers to the islets as the
Diaoyu Islands
.
The Chinese ships were tracking three Japanese fishing vessels, according to the Japanese coastguard. The intrusion into Japanese waters is the
27th so far this year
and the first since September 8.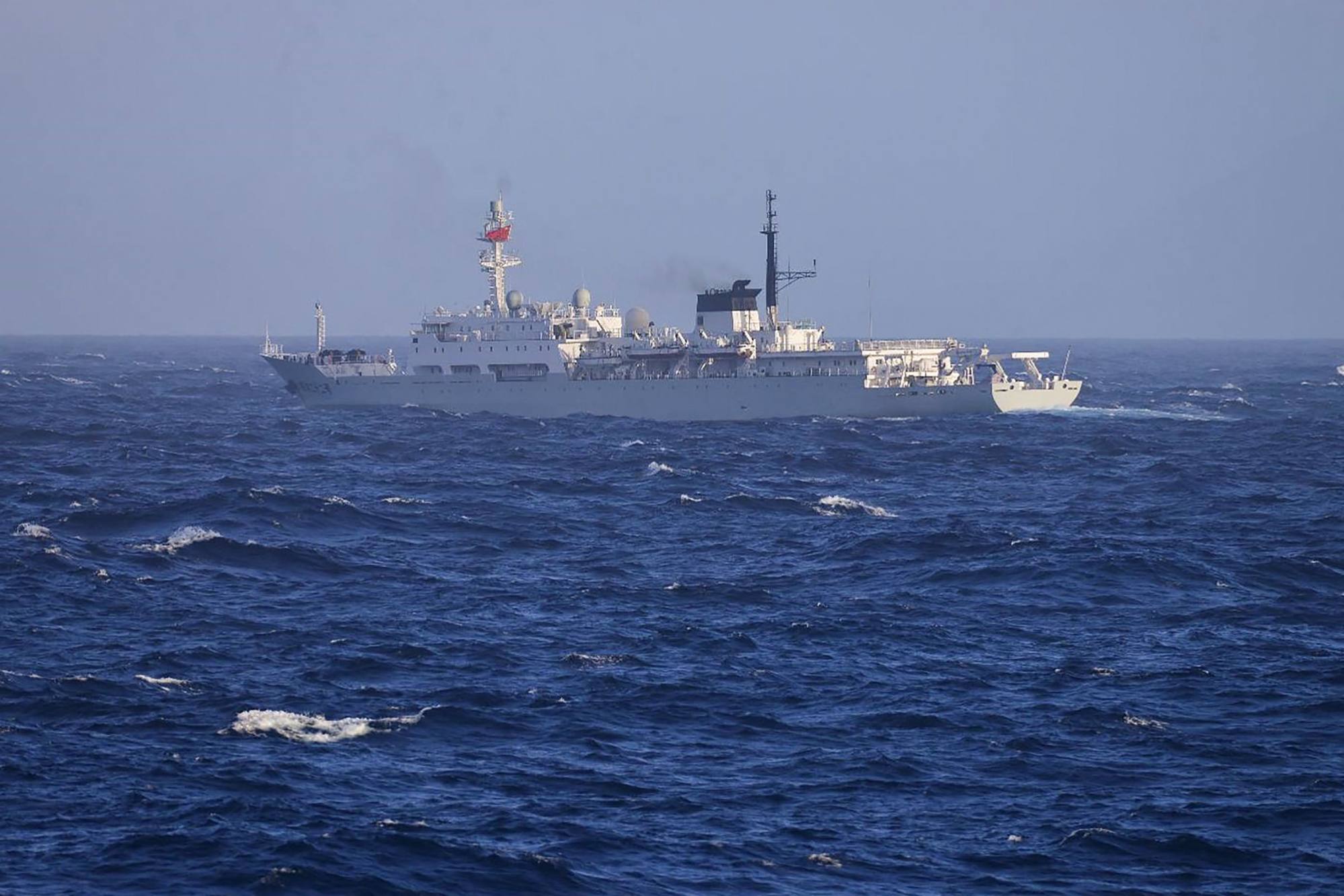 Tokyo has condemned the incident, describing it as a violation of international law. A strongly worded protest was submitted to Beijing, with Deputy Chief Cabinet Secretary Yoshihiko Isozaki describing the Chinese ships' activities as "extremely regrettable and totally unacceptable". Japan would continue to take a "cool and decisive" approach in its dealings with
China
, he added.
Japan is also monitoring the activities of a joint fleet of seven Chinese and Russian warships operating close to the Izu Islands, directly south of Tokyo. The vessels are believed to have taken part in recent multinational exercises hosted by Russia in its Far East regions.
There are plenty of other examples of Chinese aggression against other countries in the Asia-Pacific region, Japanese analysts point out, that can only give cause for concern.
China, in turn, has countered by saying that it was the onus of both sides to work towards advancing the relationship instead of "wavering or back-pedalling" on topics such as the
Taiwan
issue.
"It is important that the two sides take a strategic and long-term perspective, bear in mind the fundamental interests of the two countries, and translate the political consensus of 'being each other's cooperative partners, not a threat' into policies and actions," the Chinese foreign minister Wang Yi said in remarks during a symposium on Japan-China ties on September 12.
In a commentary published this week, Yang Bojiang, director general of the Institute of Japanese Studies at the state-linked Chinese Academy of Social Sciences, suggested there was still room for an entente. "The two countries should realise there is still huge room for collaboration between them," he wrote.
In Japan, observers' comments to This Week in Asia offered no such optimism.
"The vast majority of politicians in Japan's ruling Liberal Democratic Party are deeply concerned about the state of relations and have concluded the behaviour of the
Chinese Communist Party
in recent months and years is an egregious violation of the spirit of the Japan-China friendship agreement," said Yoichi Shimada, a professor of international relations at Fukui Prefectural University.
For many in Japan, he said, the Chinese response in August to US House Speaker
Nancy Pelosi visiting Taiwan
– viewed by Beijing as a renegade province to be retaken by force if necessary – was another indication "that China has little interest in building better relations with Japan".
"The Chinese military launched missiles that violated Japan's exclusive economic zone [EEZ] around islands in southern Okinawa Prefecture. And when Tokyo protested, Beijing's response was that it does not recognise Japan's EEZ," Shimada said.
"If China refuses to recognise Japan's sovereign territory, then what is there to celebrate?"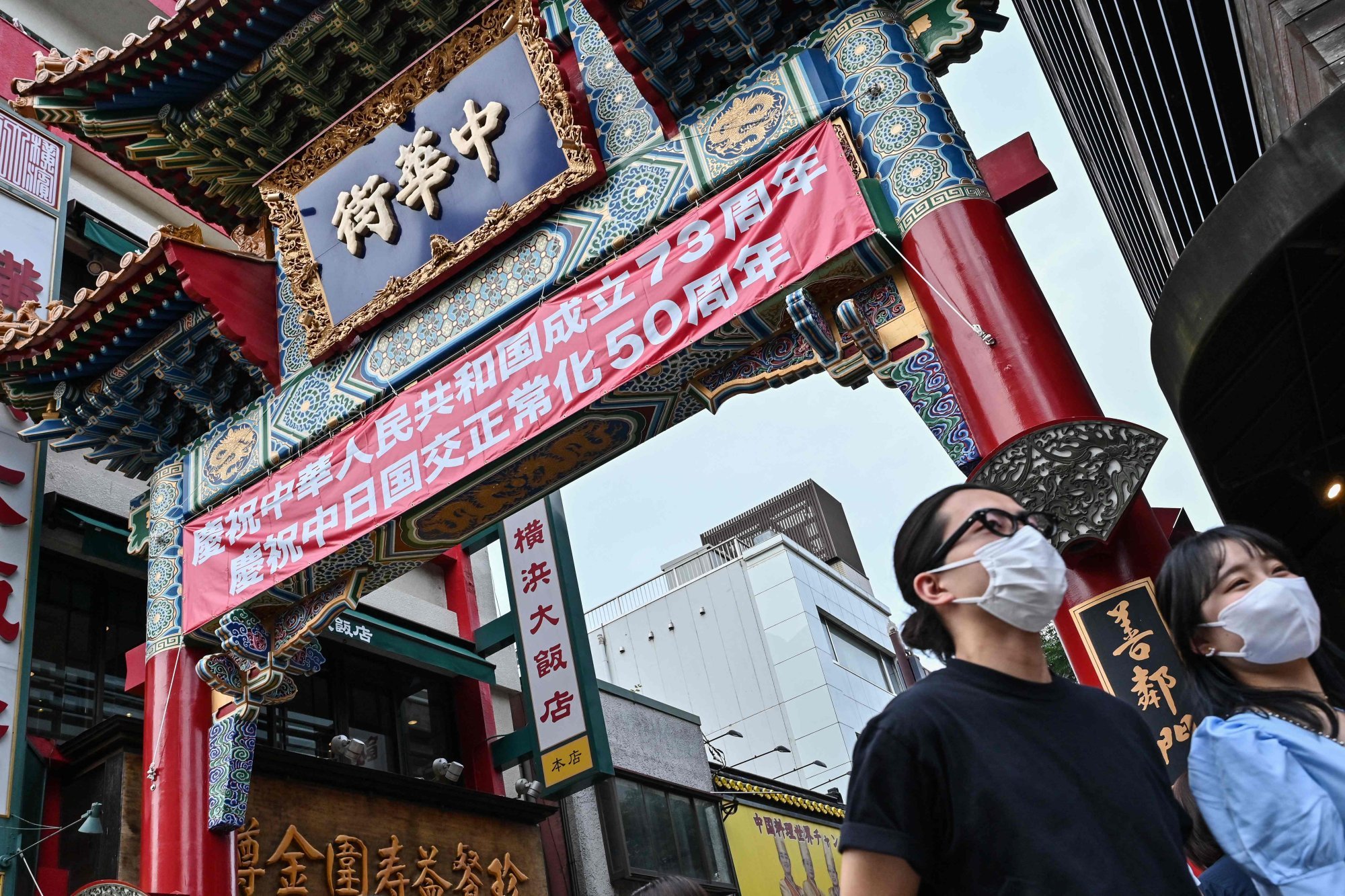 Hinata-Yamaguchi agreed the Chinese drills around Taiwan had significantly worsened an already tense situation.
"Those drills were not only a demonstration of China's ability to carry out a blockade of Taiwan, but also their ability to conduct missile strikes against Japan," he said.
China's willingness to participate in military manoeuvres with
Russia
had stoked those tensions, he added, even if Moscow had little interest in getting involved in actions related to mainland China's claims to Taiwan while Beijing was working hard to remain at arm's length over the
war in Ukraine
.
"It's a sensitive relationship. It's not even a 'marriage of convenience' but more like casual dating," he said, adding that Japan would hope the relationship did not progress to something more meaningful.
Trade might be the only area where Japan and China could improve ties, but there were "still concerns here," Hinata-Yamaguchi said.
"Beijing and Tokyo understand they need each other economically, but Japan is becoming increasingly concerned about economic security," he said. "Japan wants to reconfigure its economy so that it works with China but, at the same time, ensures that it is not compromising its economic security."
Shimada underlined that Beijing's actions left Tokyo with no other option than to forge even closer security and economic ties with the
United States
.
"If the Communist Party was wise, it would be doing everything in its power to drive a wedge between Tokyo and Washington, such as by softening its position on the Senkaku Islands," he said. "Instead, it is doing exactly the opposite and even left-leaning politicians here in Japan are now advocating a firmer line on China and closer ties with the US."