Britain
Get more with myNEWS
A personalised news feed of stories that matter to you
Learn more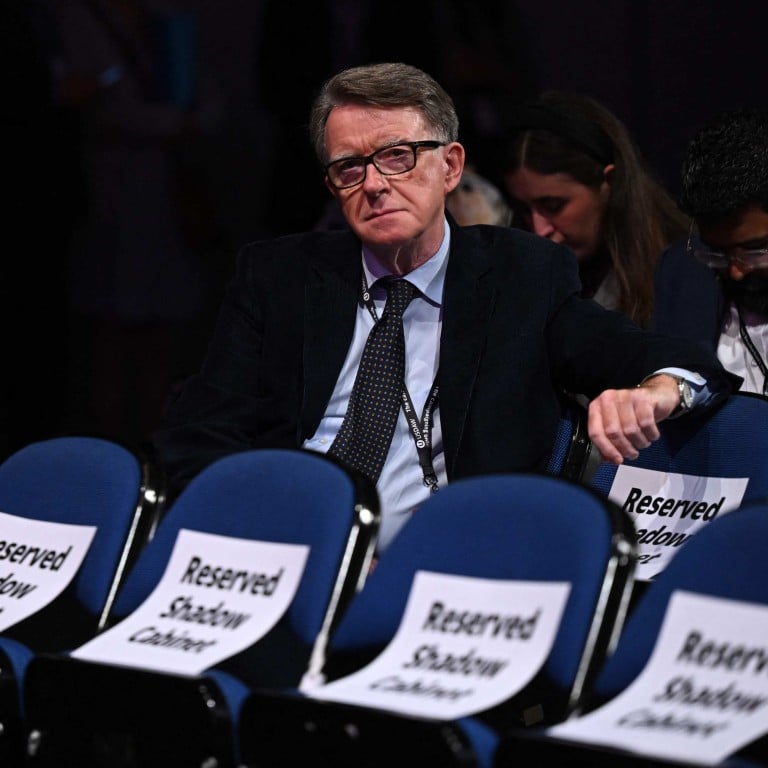 UK's Truss needs 'more realistic' China approach during 'hyper' tense time says Mandelson, adviser to ex-PM Tony Blair
Peter Mandelson, a leading figure during Tony Blair's premiership, said 'we need to allow steam out of increasingly confrontational situation'
New PM Liz Truss is known for her harsh China rhetoric, but Mandelson said Britain was out of step with the rest of Europe
Britain's leaders should adopt a "more practical and realistic" approach when dealing with
China
amid a period of "hypertension", a former senior UK government official has said.
In a wide-ranging interview with This Week In Asia, Peter Mandelson, a leading adviser and influential figure in the British Labour Party during the era of Prime Minister Tony Blair, also condemned new leader
Liz Truss
and her economic policies that have sent the pound plunging to an all-time low.
"We are seeing a sea change in politics towards China and I hope that China won't overreact. We need to allow steam out of this situation which is increasingly confrontational," he said on the sidelines of the
Milken Institute Asia Summit
in Singapore on Thursday.
Mandelson, who now heads public policy advisory firm Global Counsel, suggested that the wave of anti-China messaging in the West first started in the United States under former leader Donald Trump but has since festered in
Britain
.
If materialised, the move would have a "disastrous effect" on Britain's trade and investment ties with China, said Mandelson, a former European Trade Commissioner.
China, he said, could inevitably grow in importance as an economic partner for Britain, especially as it has left the European Union. "I hope that the new prime minister will reconsider and make her stance towards China more practical and more realistic," he added.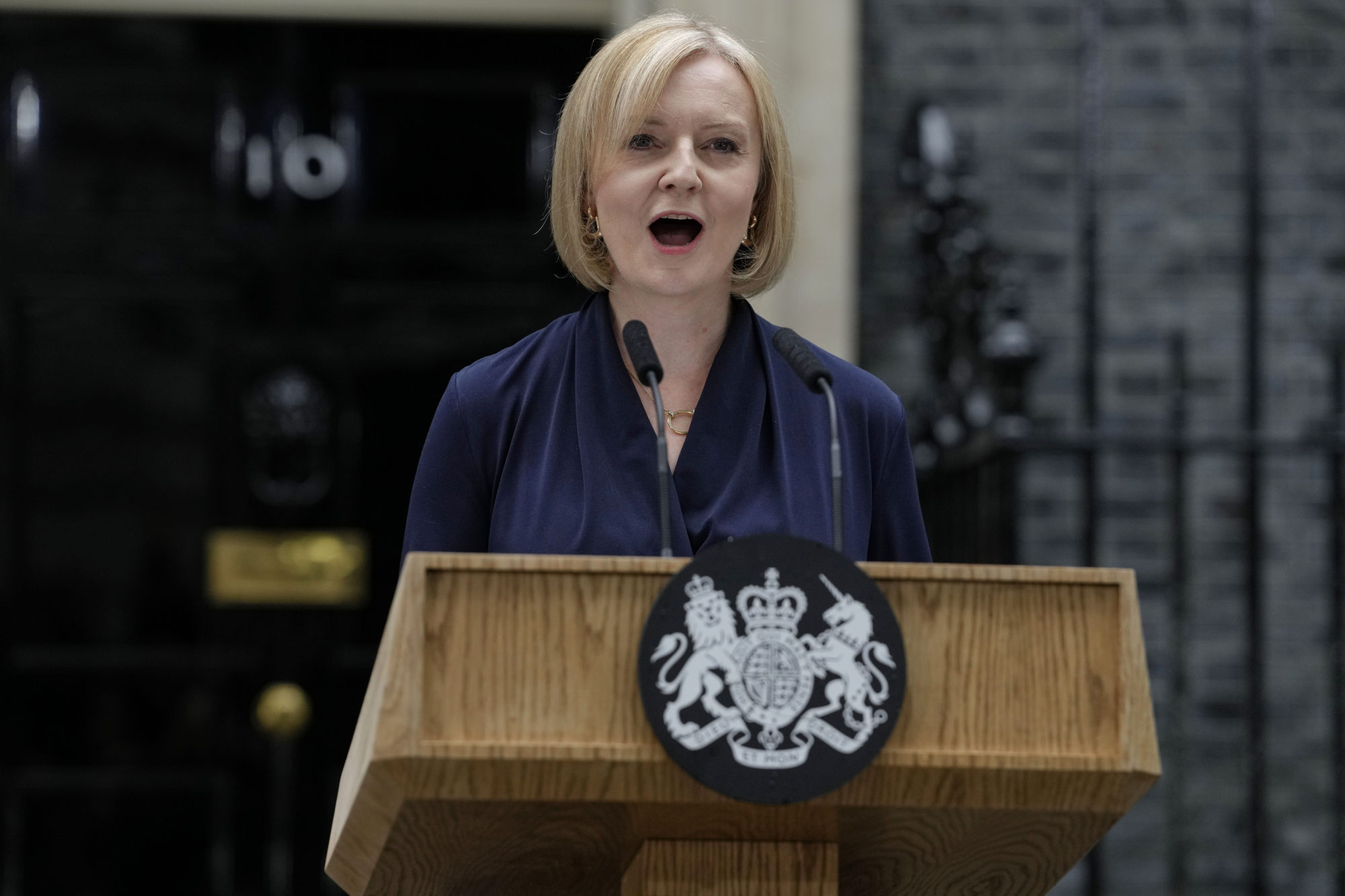 Mandelson said Truss also appeared to have hardened her stance on Taiwan, which China views as a renegade province awaiting reunification with the mainland.
"What we're seeing is a war of words between the West and China over Taiwan but risks military conflict. Both sides need to cool things and allow Taiwan to continue with the status it enjoys," he said.
Britain and China also needed to find ways to defuse simmering tensions. "We, in the West, have to find a way of coming to terms with China's rise and managing its place in the international system," he added. "It's not too late."
Mandelson suggested that doing so did not mean that Britain has to compromise on issues it has been championing. Instead, it could continue to fight for such issues, including human rights, "in a respectful way".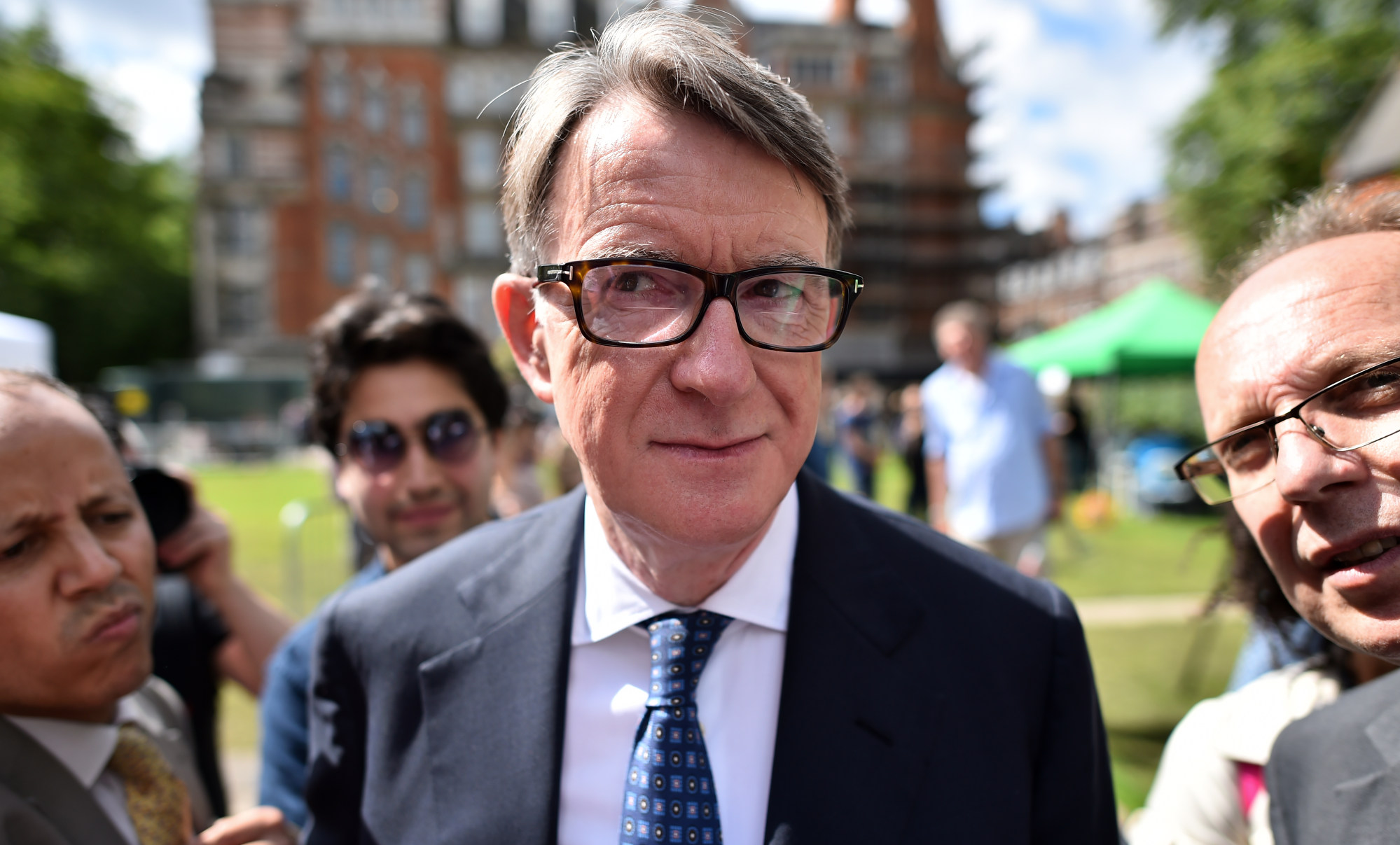 "The world can't survive without cooperation between the two powers and Europe's role should be to promote a cooperative relationship rather than a confrontational one," he said.
But Mandelson was measured in his optimism that Britain could maintain a constructive relationship with China under the new government. He pointed out that Britain's actions have been "out of step" with the rest of Europe, where countries maintain relations with China even though they view Beijing as a rival.
"The beauty of Europe is to engage with China while strengthening our defences against China in security and economic terms," he said.
On the sterling crisis facing Britain, Mandelson characterised the fiasco as one that was "self-made and self-inflicted".
The
British currency
this week fell to its lowest level against the dollar following the announcement of a tax-cutting package on September 23 by Chancellor
Kwasi Kwarteng
. It gradually recovered after the Bank of England stepped in and conducted bond buying in an attempt to stabilise financial markets.
Mandelson said on Thursday that there was a "huge credibility crisis" surrounding the government's policy and while the Bank of England's measures had stabilised things, "the roots of the fiasco remained".
"The government has got to rethink its whole approach if it ever stands a chance of restoring its credibility," he said.
While it was too early to say if the unfolding sterling crisis could impact global economies, markets have become increasingly sceptical, and there have been knock-on effects for individuals and businesses, he said.
"[This] could spark public backlash and political instability and that will in turn destabilise markets," added Mandelson. "The world is interconnected so a fiasco in one country can be transmitted to others. I hope this is not the case."