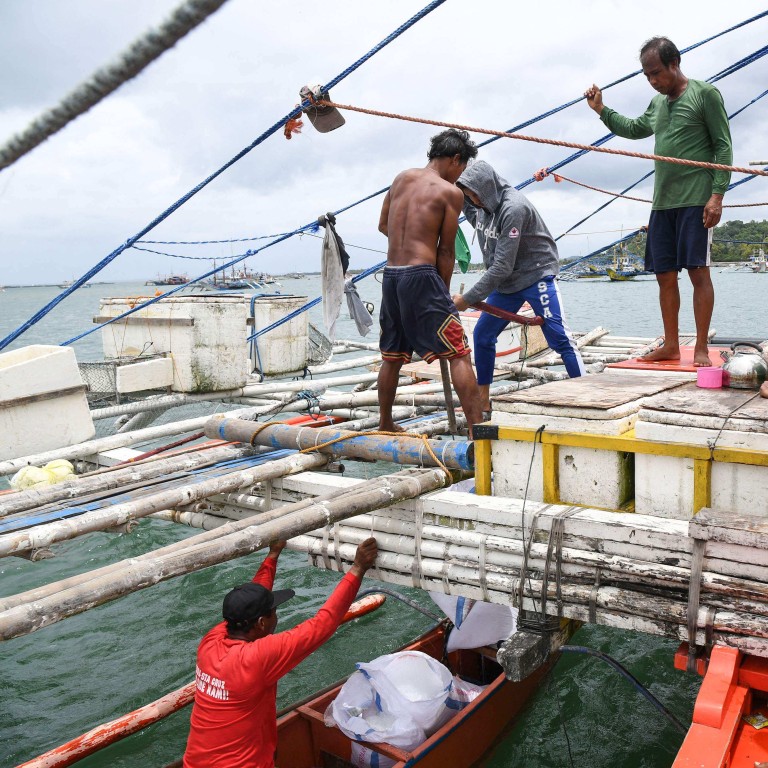 US-Philippine drills come under protest by fisherfolk amid South China Sea tensions
Filipino fisherfolk raise concerns over the country's military drills with the US in the South China Sea
Manila says the exercises would focus on enhancing coastal defences and were not directed against any country
A fisherfolk's group has voiced opposition to this year's US-Philippine military drills, warning the war games could further inflame tensions in the South China Sea and provoke Beijing to step up its military activities in the disputed waterway.
More than 2,500 Philippine and US marines are involved in the "Kamandag" combat drills that run from October 3 to 14.
The training exercises take place in several locations including the western island province of Palawan, which faces the South China Sea, and areas in northern Philippines, across the Luzon Strait from Taiwan. US allies Japan and South Korea are joining the drills as observers.
Fisherfolk organisation Pamalakaya's vice-chair Bobby Roldan said: "Any foreign military activities that give extraterritorial rights to foreign troops in our land and waters is an affront to national sovereignty and territorial integrity.
"Our territorial waters in the West Philippine Sea are already militarised by China, and the last thing we need is another superpower carrying out power-projection and naval operations that pose another security threat to Filipino fishers," Bobby was quoted as saying by the Philippine Daily Inquirer.
The West Philippine Sea is the term Manila uses to describe the eastern parts of the South China Sea that are within its exclusive economic zone and territorial waters.
Roldan also called for the "demilitarisation of the country's fishing grounds so we could fish in peace".
Philippine Rear Admiral Caesar Bernard Valencia said the exercises would focus on enhancing coastal defences and were not directed against any country.
Philippine leader Ferdinand Marcos Jnr, who last month met US President Joe Biden in New York, has signalled he would continue to balance interests between Washington and Beijing.
"We do not subscribe to the old Cold War 'spheres of influence' … So it's really guided by national interest, number one. And second, the maintenance of peace," he said.
In July, US Secretary of State Antony Blinken called on China to comply with a 2016 UN-backed arbitration ruling that invalidated Beijing's vast territorial claims in the South China Sea. He warned that Washington was obliged to defend the Philippines under a 70-year-old Mutual Defence Treaty if Filipino forces, vessels or aircraft come under attack in the disputed waters.
Last year, Manila filed diplomatic protests to Beijing over massing of more than 200 Chinese boats within the Philippines' territorial waters in the South China Sea.
The US said it stands by the Philippines while accusing China of using a "maritime militia to intimidate, provoke and threaten other nations".
Beijing rejected the accusation, saying the vessels were taking shelter from rough seas and did not have militia aboard.