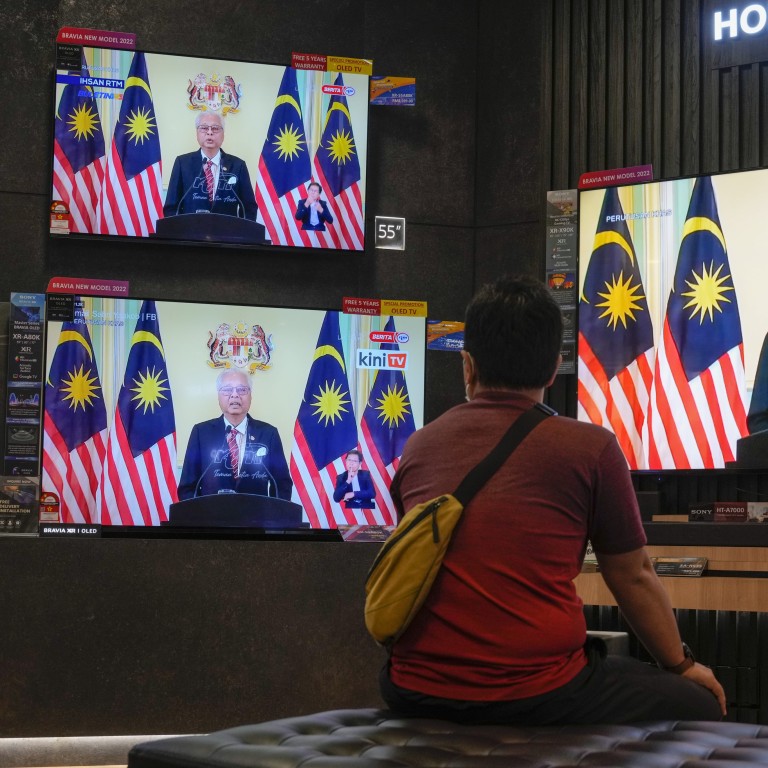 Malaysia PM dissolves parliament, paving way for snap election during monsoon season
PM Ismail Sabri's decision, endorsed by the king, comes despite pleas from the opposition to hold the polls after the November monsoon season
The ruling Umno party is seeking to consolidate its political strength after regaining its footing in the aftermath of a crushing defeat in the 2018 polls
Malaysia's Prime Minister
Ismail Sabri Yaakob
on Monday announced the dissolution of parliament, setting the stage for a general election this year amid criticism over the timing as the country braces for possible floods caused by the monsoon season.
"In line with Article 40 (20)(b) and Article 55(2) of the Federal Constitution, His Royal Highness the Yang di-Pertuan Agong, exercised his prerogative and granted my request for the 14th Parliament to be dissolved today," Ismail Sabri said in a televised address.
The 62-year-old leader, who last year became the country's third prime minister since 2018, said he was calling the vote "to put an end to criticism that this is an illegitimate, back door government".
His United Malays National Organisation (Umno) was defeated in the 2018 general election but is currently the de facto ruling party due to a series of political manoeuvres since that vote.
National polls are not due until the third quarter of 2023, but Ismail Sabri had been under sustained pressure to call for early elections from Umno, which wants to capitalise on strong victories in two state elections over the past year.
Last week, Finance Minister Tengku Zafrul Abdul Aziz unveiled a smaller budget for 2023 compared to this year. The spending plan however contained cash handouts, tax cuts and other goodies widely seen as election sweeteners for a broad swathe of the country's 21.1 million eligible voters.
Malaysia's Election Commission (EC) is expected to meet sometime this week to decide on the polling date, which must be held within 60 days from the day parliament is dissolved.
In a statement, the country's king Sultan Abdullah Sultan Ahmad Shah said he was disappointed with recent political developments and had "no other choice" but to grant royal assent to the prime minister's request "to return the mandate to the people to chose a stable government".
Sultan Abdullah, who is serving a five-year term as king as part of a rotational monarchy system, has limited constitutional powers and is obliged to abide by the government's advice on most matters.
Opposition leaders who had implored Ismail Sabri to resist pressure from his party to call the snap vote struck a defiant tone after Monday's announcement.
Lim Kit Siang, the former leader of the influential Democratic Action Party, said voters would have to choose between "a viable future or a return to the infamous past".
Reactions were mixed on the impact a potential flood crisis could have on the election.
James Chin, a Malaysia politics observer and professor of Asian Studies at the University of Tasmania in Australia, said the "hubbub about election during monsoon season is overblown".
He noted that by-polls in the states of Melaka and Sarawak held last November and December respectively, showed that holding polls during the monsoon season was feasible.
"It could still lead to a lower turnout, but a lower turnout is known to be advantageous for the [ruling Barisan Nasional alliance] and Umno," he said.
Dozens of people died and hundreds of thousands were displaced after "once-in-a-century" floods struck several states in December, sparking public anger towards Ismail Sabri's administration over its haphazard response and management of the disaster.
The Malaysian Meteorological Department had on September 29 issued a warning of possible widespread flash floods in most parts of the country over the next two months due to the monsoon season.
The prime minister said the government had put in place sufficient safeguards to deal with a possible repeat of last year's flood crisis, but critics remain unconvinced.
The country saw its first ever change of government in the watershed 2018 election, after the Umno-led Barisan Nasional (BN) coalition – which had held power since Malaysia's independence from the British in 1957 – was booted out by voters angered by rising living costs and accusations of rampant corruption among the party's upper echelons.
Former premier Najib Razak was eventually ordered to start serving a 12-year jail sentence in August over corruption at a former unit of scandal-tainted fund 1Malaysia Development Berhad (
1MDB
), but not before a political coup in early 2020 that brought down the new Pakatan Harapan (PH) administration just 22 months into its term.
The collapse of PH sent the nation's political arena into a tailspin, causing two leadership changes in as many years as Umno quickly regained its footing and began aggressively pushing for snap polls in its bid to reclaim power.
Ismail Sabri, an ardent Malay nationalist, succeeded Muhyiddin Yassin, who orchestrated the 2020 political coup but was later forced to resign after he sidelined lawmakers through his use of emergency powers during his 17 months of power.
Before Muhyiddin, the elder statesman Mahathir Mohamad – previously prime minister from 1981 to 2003 – served as the prime minister and leader of the short-lived PH government.