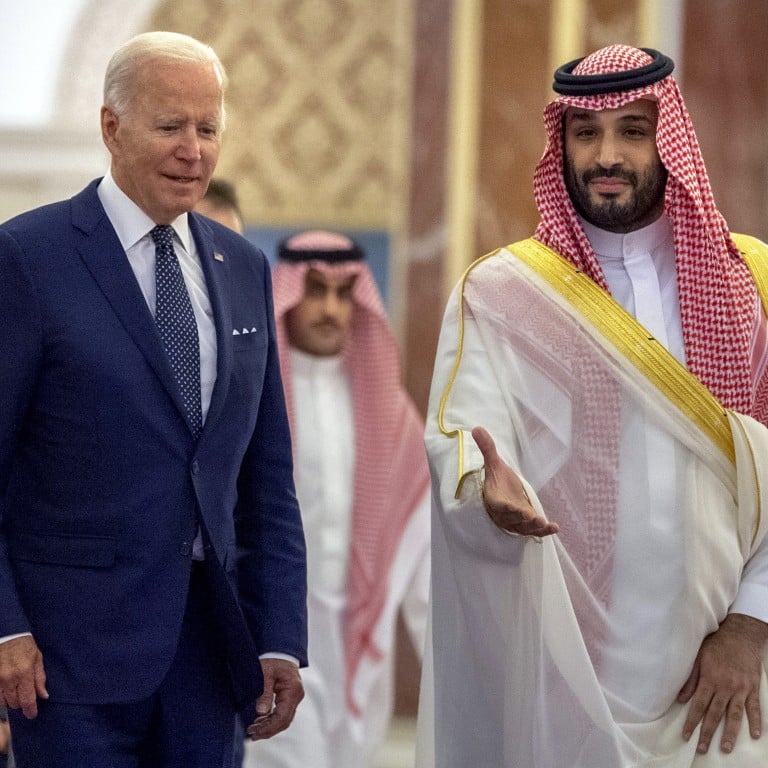 US-Saudi feud over oil prices could send Riyadh barrelling towards China: experts
US President Joe Biden said this week he would 're-evaluate' ties with the kingdom over its refusal to lower oil prices
Analysts say Riyadh and its Gulf Arab allies are likely to push back against any US punishment, a move which could benefit Washington's rivals like China and Russia
China
is a likely beneficiary of expected Saudi Arabian acts of defiance against the
United States
, following President
Joe Biden
's decision this week to "re-evaluate" ties with the kingdom over its refusal to lower oil prices ahead of the US midterm elections, analysts said.
The current discord means "China will certainly have a greater opening" in
Saudi Arabia
, said Kristin Diwan, a senior resident fellow at the Arab Gulf States Institute in Washington.
"But there are dangers for China as well," she said. "The basic security architecture of the region can shake, but if it falls completely this will certainly end up harming China's energy security and that of its Asian neighbours as well."
A deep slide in relations between Riyadh and Washington would be damaging to the economic interests of China and other major Asian economies who depend on US forces in the
Middle East
to protect energy supplies from the Gulf and also trade with
Europe
.
Saudi Arabia and its neighbours Kuwait and the
United Arab Emirates
– the only Organisation of Petroleum Exporting Countries (Opec) members with any spare oil production capacity – have repeatedly rebuffed US pressure to increase output to offset the inflationary impacts of the
Ukraine war
.
Adopting neutrality, the Gulf states have upheld their Opec+ agreement with Russia, and Riyadh reiterated on Tuesday that its backing to cut 2 million barrels per day in the Opec+ production quota was driven by the aim of "achieving balance and stability in the global oil markets".
Analysts said Riyadh and its Gulf Arab allies are likely to push back against US vows to punish it for last week's decision by the Opec+ group of oil exporters to cut production.
"This sort of review, which is of an issue that the Gulf states regard as strictly economic rather than political and which they view as critical to their internal development, will be highly resented and may lead to some pushback," said Dave DesRoches, associate professor at the Near East South Asia Centre for Strategic Studies of the US National Defence University in Washington.
In an interview with
CNN
, Biden on Tuesday stopped short of endorsing proposals by Congressional Democrats to suspend arms sales to Saudi Arabia for one year and enact anti-cartel legislation against Opec.
The "more significant part" of Biden's announcement was in his eagerness to work with Congress where the current Democratic majority is "currently fuming at the perceived betrayal of the Saudis" by pushing up US petrol prices ahead of
midterm elections
on November 8, Diwan said.
"Congress will go into recess shortly so we will see if anything advances materially beyond expressions of disapproval," she said.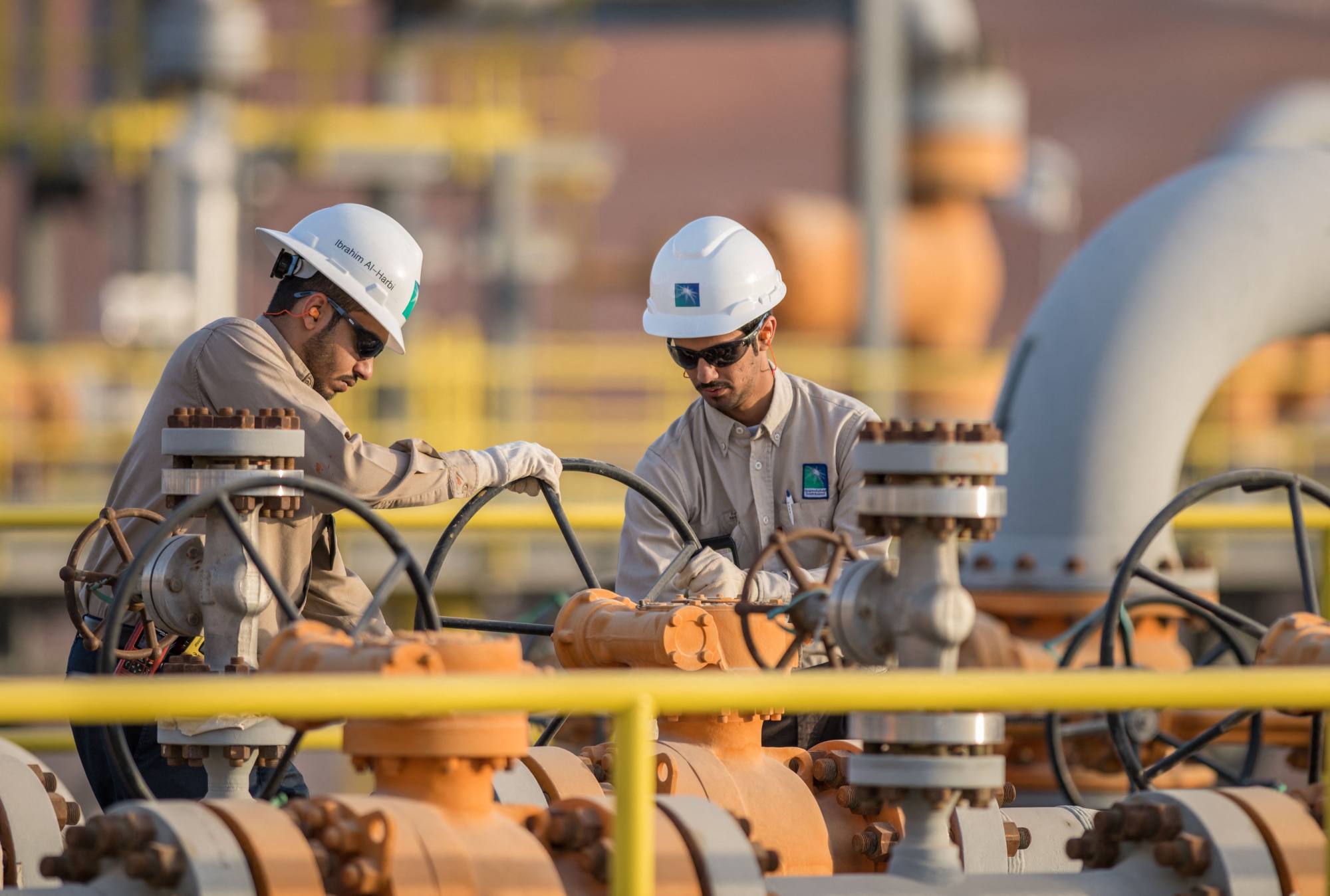 But by vowing "there will be consequences" for Saudi Arabia, Biden will probably prompt Riyadh to demonstrate the strength of its relationships with the US' great rivals, a senior House Democrat cautioned.
"You will see Saudi Arabia turn more and more to
Russia
and China," Adam Smith, chairman of the House Armed Services Committee, told CNN.
"And how does that play out in terms of meeting our [America's] interests? So it's a lot more complicated than just saying, you know, we don't like Saudi Arabia, and therefore we're cutting it off, and everything will be fine from there because of their very fraught, complicated relationship."
Senator Richard Blumenthal and Representative Ro Khanna, the movers of a bill to suspend arms sales to Saudi Arabia, have said the move would leverage the kingdom's high level of dependence on US military technology against threats posed to it by
Iran
and its allies in
Iraq
and Yemen.
But a Saudi commentator considered close to Crown Prince
Mohammed bin Salman
said it would have the opposite effect.
"Saudi has already implemented technology transfer and arms sales agreements with Russia and China. All they will do is accelerate that," said Ali Shihabi on
Twitter
.
Likewise, Saudi Arabia has active "arms supply relations" with the
UK
,
France
, China,
South Africa
and others, many with technology transfer, he said.
Washington-based analysts expected Saudi Arabia to retaliate against any suspension of US arms supplies by awarding lucrative military contracts to China, especially for niche armaments like drones and ballistic missiles which the US and its Western allies have refused to sell to it.
They said the crisis in relations with the US would also inject greater urgency to arrange a summit between Chinese President
Xi Jinping
and the six leaders of the Gulf Cooperation Council later this year.
"If the Biden administration gets tough, the Gulf states can be expected to have high-level talks with China and perhaps publicly announce the purchase of some weapons, such as Norinco 155mm howitzer ammunition," DesRoches of the US National Defence University said.
But the Gulf states are deeply invested in military compatibility with the US and "will not risk that over a small matter", he said.
"My prediction is that, if there is a significant rupture, in six months if you interview any US military official about the rupture they will say the military-to-military relationship is strong," DesRoches said.