Thailand
Get more with myNEWS
A personalised news feed of stories that matter to you
Learn more
'So much opportunity': businesses cheer as Thai-Saudi ties move past 'Blue Diamond Affair'
More Thai-Saudi business fairs have been staged since PM Prayuth visited Riyadh in January, putting an end to a 33-year diplomatic feud over a jewel theft
Improved ties are set to benefit sectors such as agriculture, tourism and construction
When tour operator Bashed Wangsoh, 67, agreed to serve as a facilitator and translator for a Thai-Saudi business matching event in Bangkok, he did not expect to leave with a multi-million baht deal to open a Thai buffet restaurant in Mecca.
"I have been wanting to serve food for Asian pilgrims in
Saudi Arabia
for a long time but never had the chance. I saw that many of them were looking to have Thai food while there," said Bashed. "A man from Riyadh introduced me to the opportunity. He was asking around for someone to take over a dining business that went down due to
Covid
and so I jumped in."
The matching event, hosted by
Thailand
's Chamber of Commerce, is one of many Thai-Saudi business events that have arisen after Thailand and Saudi Arabia normalised ties with the visit of Prime Minister Prayuth Chan-ocha to Riyadh in January.
The visit also marked the first high-level talks between the two nations in decades, more than 30 years after a diplomatic row over a US$20 million jewel theft soured relations.
The "Blue Diamond Affair", as it became known, began with Thai cleaner Kriangkrai Techamong, who in 1989 stole precious gems from the palace of his employer, Prince Faisal bin Fahd – the eldest son of King Fahd of Saudi Arabia.
Riyadh downgraded diplomatic relations with Bangkok following the incident and the spate of murders, abductions and disappearances that followed were said to have been
caused by a curse
, especially with the disappearance of businessman Mohammad al-Ruwili in 1990. Al-Ruwaili had ties to the Al-Saud royal family and was assigned to investigate the stolen gems.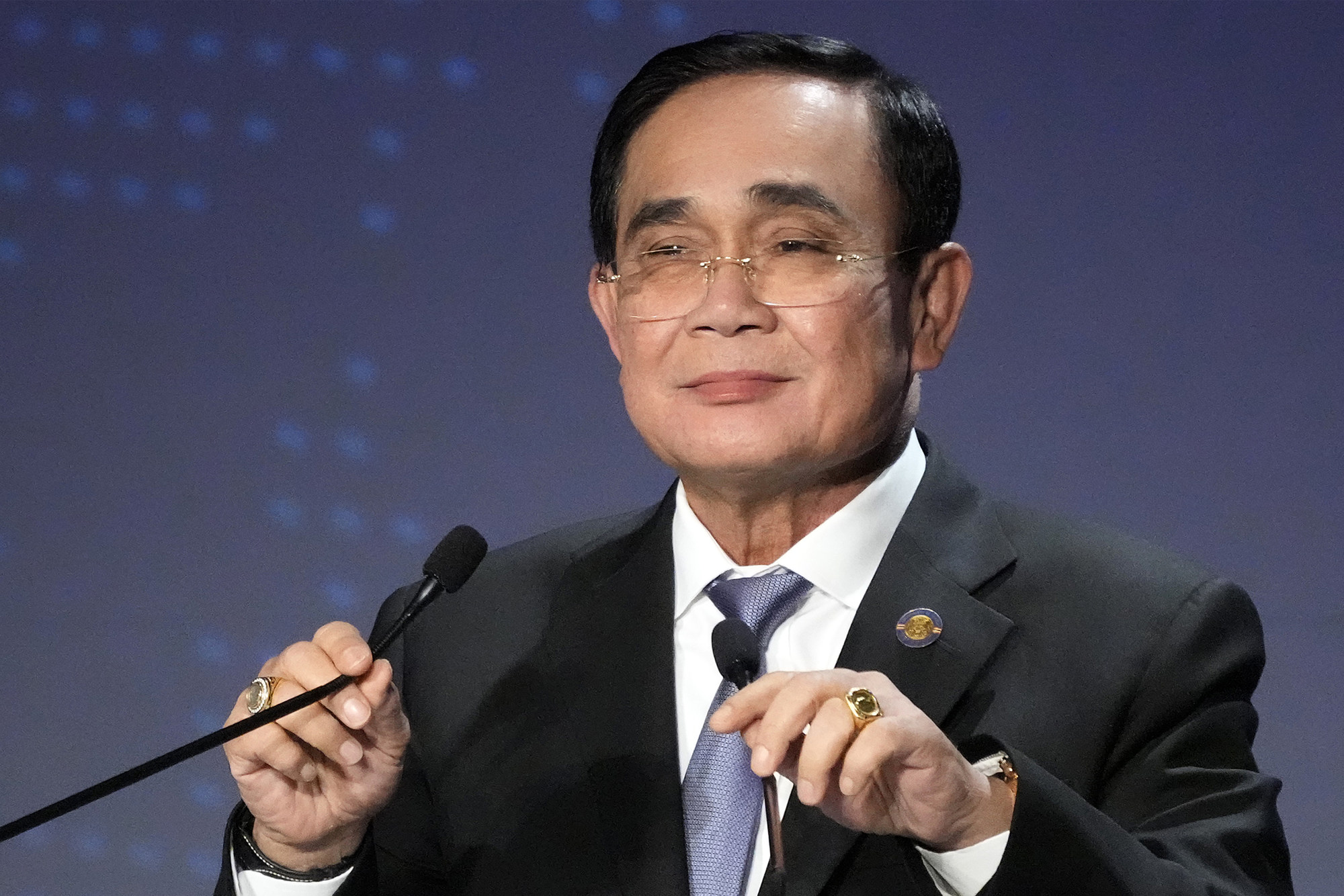 Riyadh has since issued travel restrictions on citizens and Thai workers in Saudi Arabia. But such Prayuth's visit in January signalled a thawing of relations and easing of restrictions, and paved the way for business opportunities.
Bashed hopes to use his background as a Muslim to help Thais gain a foothold in Saudi Arabia, as "99 per cent of the Thai businesses wanting to enter the Saudi market are not Muslim-owned", he said.
Franchises of a car wash business by owner Anand Yacharad will also open across Saudi Arabia's petrol stations in the coming months.
Thai tea and coffee manufacturer Manoj Atmaramani will be among the first Thai business owners to showcase at a food and dining fair in Riyadh in November. "I have been eyeing the Saudi market for a long time, but it is not so easy getting in. But there's so much opportunity," he said.
Saudi travellers to Thailand have also risen significantly this year, with 59,000 Saudis visiting Thailand in January-August compared to just 40 a year earlier.
"There is no longer that sense of mistrust towards Thailand among a new generation of Saudis," said Middle East researcher Alhuda Chanitphattana from Thailand's Kasem Bundit University. "They don't even know what it was that ignited the conflict between two countries," she said.
Alhuda, along with Manoj and other Thai businesses whom she hailed as "pioneers", will attend the Horeca fair in Riyadh next month to learn as much as possible about regulations "that can change quickly because everything is so new".
"The Saudis also like to form a personal bond with their counterparts before reaching a business deal, which is what Thai businesses have to learn," she said.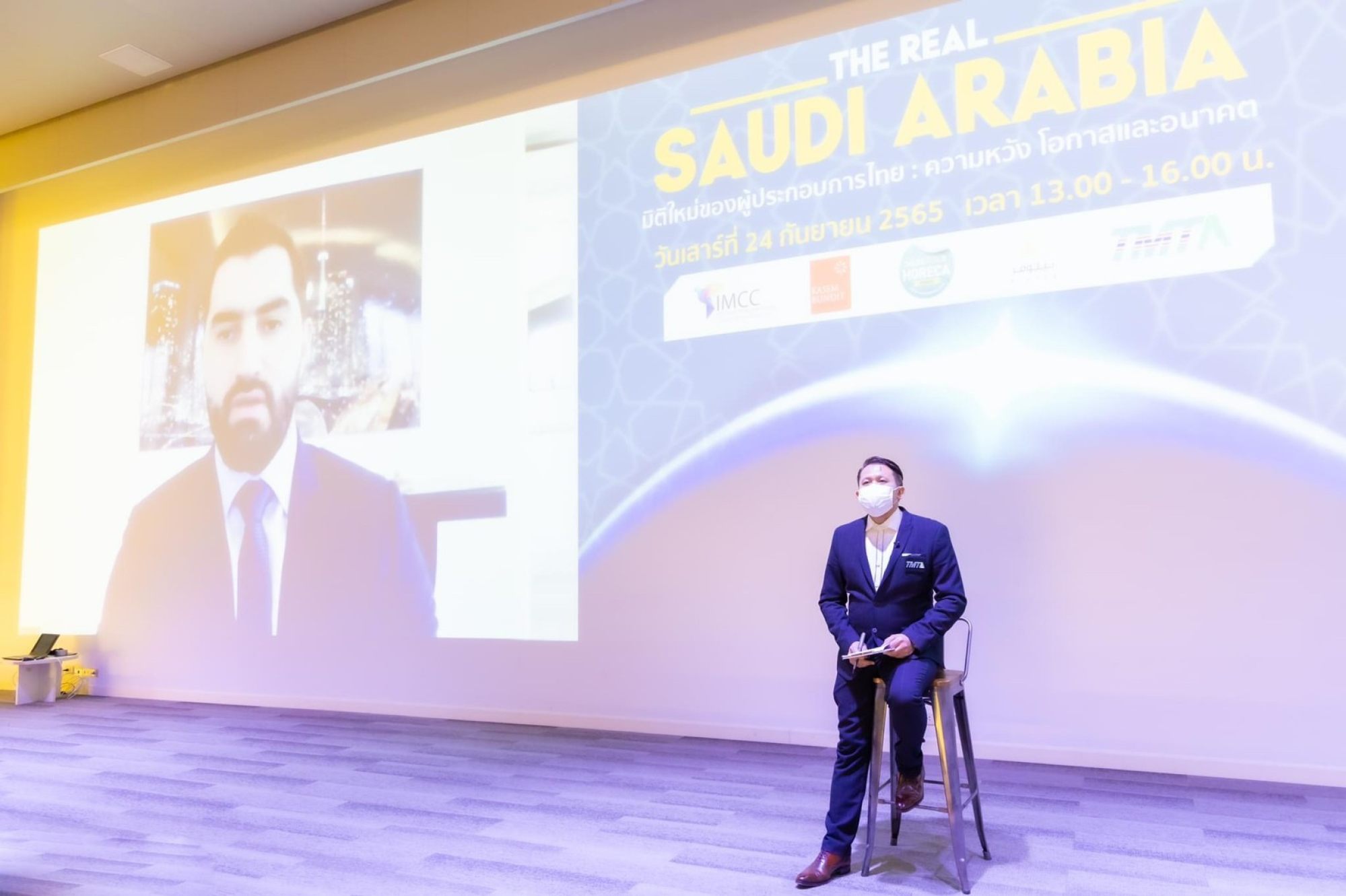 Marut Mekloy, president of the Thai-Muslim Trade Association, said plans are under way to establish a Thai-Saudi business centre by early next year. He also plans to attend two halal food expos in Saudi Arabia in November with Thai food manufacturers.
The Halal food sector is growing after Saudi Arabia turned to Thailand for food security since the normalisation of ties, according to Srawut Aree, a Chulalongkorn University scholar on the Middle East and Muslim world.
"Saudi Arabia and Thailand have tried to forge strong ties and so far it has been going smoothly. There is no mention of the past and Saudi Arabia sees Thailand as a bridge to
Asean
as a religiously tolerant country," he said.
Thai Commerce Minister Jurin Laksanawisit, who led a Thai business delegation to Saudi Arabia in August, has identified trade sectors like petrochemical, construction, food, agriculture and auto parts as key sectors in collaboration with Saudi Arabia.
A joint trade committee between both nations is under negotiation, in addition to a free-trade agreement between Thailand and six Gulf nations including Bahrain, Kuwait, Oman, Qatar, Saudi Arabia and the UAE.
Between January and August, Thai exports to Saudi Arabia rose 15 per cent with products such as auto parts, wood and rubber products, canned and processed seafood and pet food.
Alhuda from Kasem Bundit University said that while Thai trade with Saudi Arabia grew, the manpower sector, which was a major area of cooperation decades ago, had not improved as the government had hoped.
"Saudi Arabia has demand for domestic workers and in the elderly care sector but the payment is quite similar to Thailand so only a handful of Thais were interested in applying," Alhuda said, referring to pay of about 26,000 baht (US$683) for an elderly care worker in Thailand, similar to that in Saudi Arabia.
She also identified the costly and complicated visa process and other issues in Saudi Arabia that could hinder business collaboration between the nations.
"While Saudi Arabia has become a more multi-polarised society following the Saudi Vision 2030 that aims to prevent brain drain among the young, it might not be a place for a lone female visitor.
"Thai tourists can be discouraged by high costs both by visa application and air tickets. Thai travellers and businesspeople need to observe some prerequisite requirements before obtaining visas, too."