Asean
Get more with myNEWS
A personalised news feed of stories that matter to you
Learn more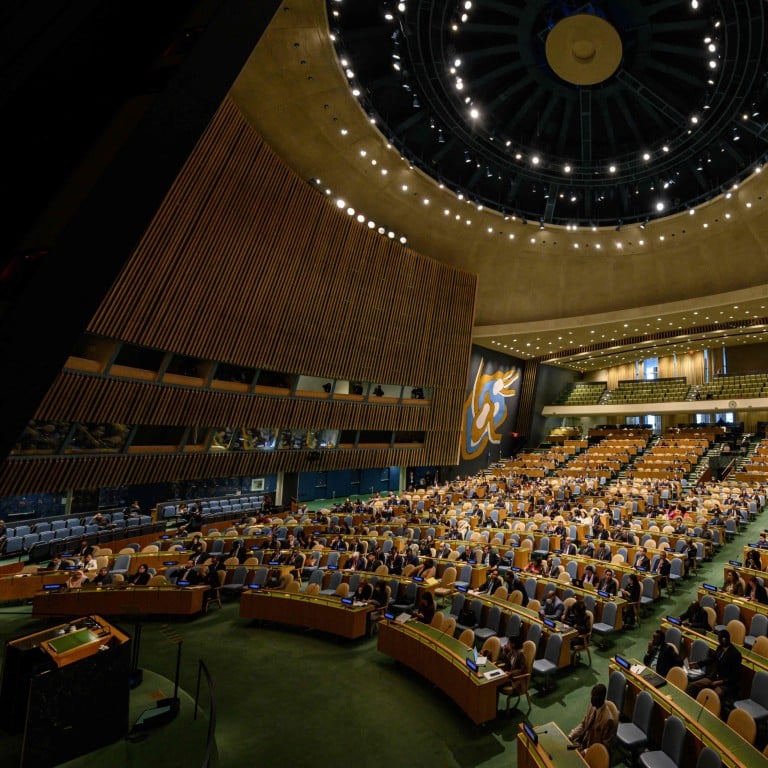 Most Asean nations back UN vote over Russia's Ukraine annexation, given 'diminishing cost' of going against Moscow, analysts say
Seven of 10 Asean nations voted to condemn Russia at the United Nations General Assembly vote on 'illegal so-called referendums' of four Ukrainian regions
Majority Asean support in vote reflects Moscow's waning influence in region, analysts say, but bloc is likely to retain 'pragmatic' approach with Russia
The decision by a majority of Asean nations to support the United Nations vote condemning Russia's latest Ukraine annexations highlights Moscow's fast waning influence in the region, analysts say.
The diminishment of Moscow's economic might, along with its preoccupation with security matters closer to home, meant that seven out of 10 nations in the Association of Southeast Asian Nations (Asean) did not think twice about voting to support the resolution.
Brunei, Cambodia, Malaysia, the Philippines, Singapore and Indonesia were among 143 countries that voted in favour of last week's motion condemning Russia's "illegal so-called referendums" of four partially occupied regions in Ukraine.
Also voting in favour of the resolution was Myanmar, which is represented at the United Nations by Kyaw Moe Tun, an envoy who does not have the backing of the country's ruling junta.
Dylan Loh, an assistant professor in foreign policy at Singapore's Nanyang Technological University, said the outcome showed the diminishing cost of publicly admonishing Russia.
"I think as the war drags on and Russia gets stuck in security and economic problems exacerbated by conflict, the cost of going against Russia will diminish and it has been diminishing," Loh said, noting that the country was "not exactly an economic powerhouse" before its February 24 invasion of Ukraine.
Beyond its economic size, Russia is also lagging behind other major powers in trade relations with Asean.
Its bilateral trade with Asean stands at just US$18.2 billion, a paltry figure compared to US$644 billion with China and US$292.4 billion with the US.
The abstentions of Communist-ruled Laos and Vietnam were somewhat expected as the neighbours also abstained from a UN vote held in March, weeks after Russia began its invasion.
The decision by Thailand to abstain, however, drew derision from Western observers as Bangkok had backed the March 2 vote.
Observers suggested the kingdom's decision to abstain might have to do with Russian President Vladimir Putin's attendance at the Asia-Pacific Economic Cooperation (Apec) summit that Bangkok is hosting in November.
Asia-based analysts who spoke to This Week in Asia said reducing Thailand's behaviour to a single explanation was "inadequate", citing other domestic factors such as Prime Minister Prayuth Chan-ocha's shaky grasp on legitimacy.
Dr Frederick Kliem, a research fellow and lecturer at the S. Rajaratnam School of International Studies (RSIS), said: "Thailand, just like all Asean states, has very complex and multifaceted strategic reasons to behave and vote the way it does."
Agreeing, Loh said that while Russia's attendance at the Apec summit was "certainly a factor", it was not the only reason why Thailand refrained from aggravating Russia. "For Thailand, as the prime minister's legitimacy was only recently settled by the courts, Apec would be a rare foreign policy win.
"Given that Biden seems like he won't attend Apec – to have both the Russian and American presidents skip it would be a loss of face".
US President Joe Biden has said he will not attend the Apec summit in November. He is set to host a November 19 wedding reception at the White House for his granddaughter Naomi. Vice-President Kamala Harris will represent the US at the Bangkok summit.
Many observers will also be monitoring Vietnam, given its close ties with Russia.
Describing Vietnam as a "bellwether" of Asean solidarity, Dr Alan Chong, a senior fellow at the RSIS, said: "The moment Vietnam is perceived to side with the West and the rest of Asean on the Ukraine invasion, it is an important turning moment.
"They will reach that moment when Russia is losing and there's no point showing this balanced position any more, then they will move over to the majoritarian view."
But unlike its European counterparts, Asean would continue to maintain its pragmatic approach to Russia and hold on to strategic ties, with voting patterns unlikely to cause a significant strain in ties, analysts said.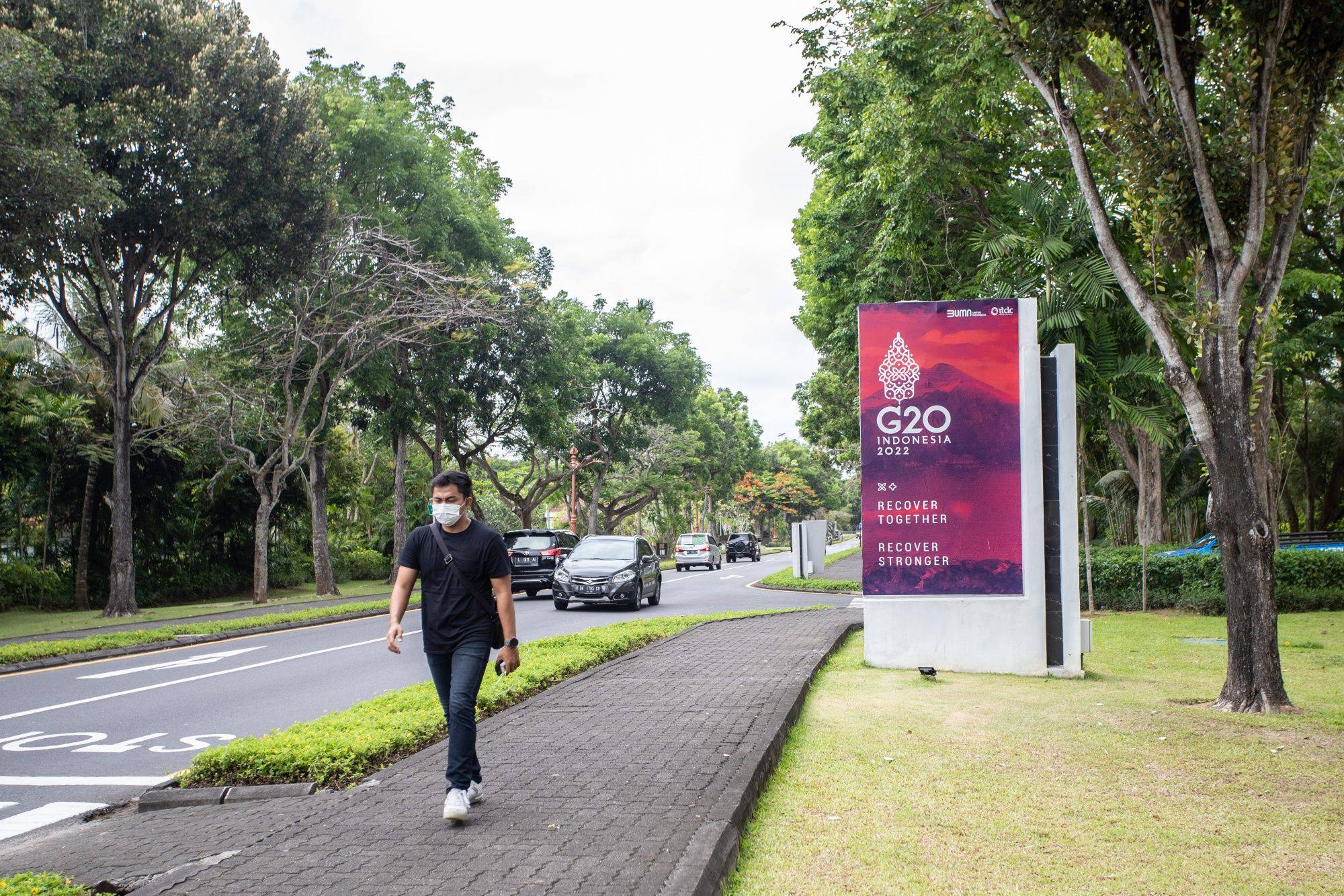 Kliem said Russia's value to Asean was not merely "materialistic" and extended beyond just arms imports and energy cooperation, as it remained a key strategic partner for the regional bloc.
"Instead, Russia was and remains a consequential great power and its global standing and geopolitical heft make it an important partner in Asean's 'omni-enmeshment' strategy.
"In that quest, Asean does not take moral positions as such on any great power's behaviour," Kliem said.
Asean pragmatism is reflected in the way the bloc has dealt with Russia, such as the bloc's decision to elevate its partnership with Russia following its membership suspension by the G8 in 2014, so the same is likely to continue.
"Asean not only maintained its relationship with Russia but even proceeded to elevate it to the level of 'Strategic Partnership' in 2018," Kliem said.
"Ever since, Vladimir Putin has personally attended every East Asia Summit – regarded as the most important of all Asean's external meetings – while previously Russian representation had been on prime minister or foreign minister level."
But analysts stressed that Russia would not be a top priority for Asean nations, especially with the political and economic costs incurred from the war.
"For Asean, Russia is not an attractive economic partner now, in the short-term," said Chong from RSIS. "And, Putin has ruined it. For a while, it seemed like Russia was coming back economically but now he has ruined it."