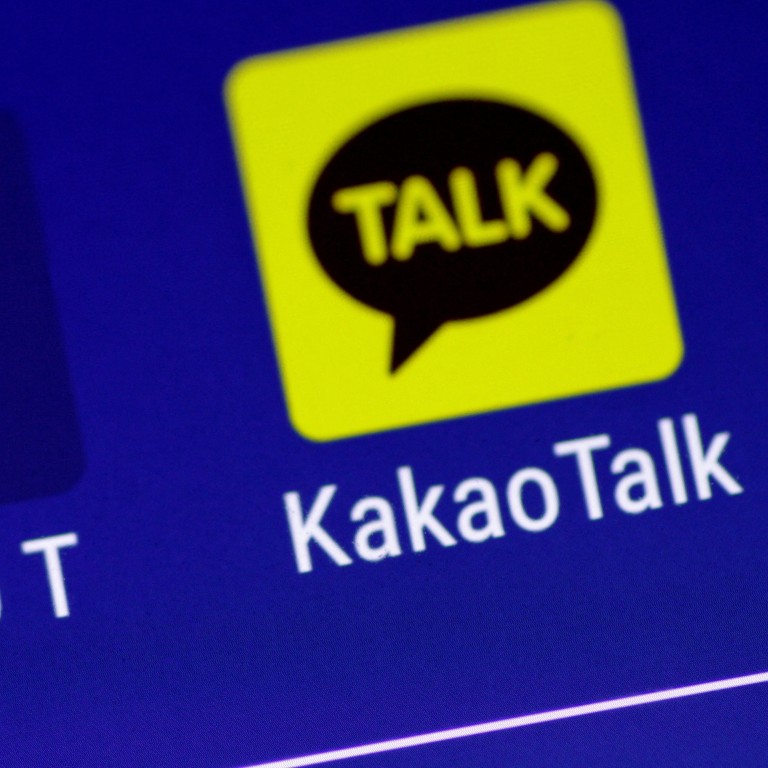 South Korea's KakaoTalk outage shows need for regulation amid 'entanglement' of public, private sectors
A data centre fire caused an hours-long shutdown of nearly all online services by Kakao Corp, including KakaoTalk that is used by over three-quarters of South Korea's 51 million people
President Yoon Suk-yeol hinted the government will mull introducing regulations for such online platforms, while analysts emphasised need for 'strictly managing'
A data centre fire that knocked out
South Korea
's most popular messaging app for several hours over the weekend is "a wake-up call" on the need for online platform providers to be regulated as well as the importance of backup data centres, analysts say.
The blaze at SK C&C in southern Seoul on Saturday caused an hours-long breakdown across nearly all online services provided by Kakao Corp, including messenger app KakaoTalk, and other services such as ride-hailing, payment and gaming.
SK C&C houses the data centres for Kakao and Naver, two of South Korea's largest tech giants.
KakaoTalk is used by a majority of the country's 51 million people for sending texts, photos and video clips, as well as transferring small amounts of money. There are more than 47 million active users in South Korea and 53 million globally, according to the company.
The fire was put out some eight hours later, but a consequent power outage at the data centre caused more service shutdowns.
"Most functions of KakaoTalk and other Kakao services are being normalised," an official from Kakao told Yonhap on Monday. "Some of the less popular services are still unavailable, but we're working on them."
Kakao Pay, a mobile payment and digital wallet service, plus Kakao Games, Kakao Webtoon and e-commerce platform Zigzag, were also fully operational as of Monday morning.
But eight out of Kakao's 13 other affiliates, including Kakao's internet portal Daum and the transport service app Kakao T, remained partially down in the morning.
Kakao said the recovery process was taking longer than expected because of a massive server loss.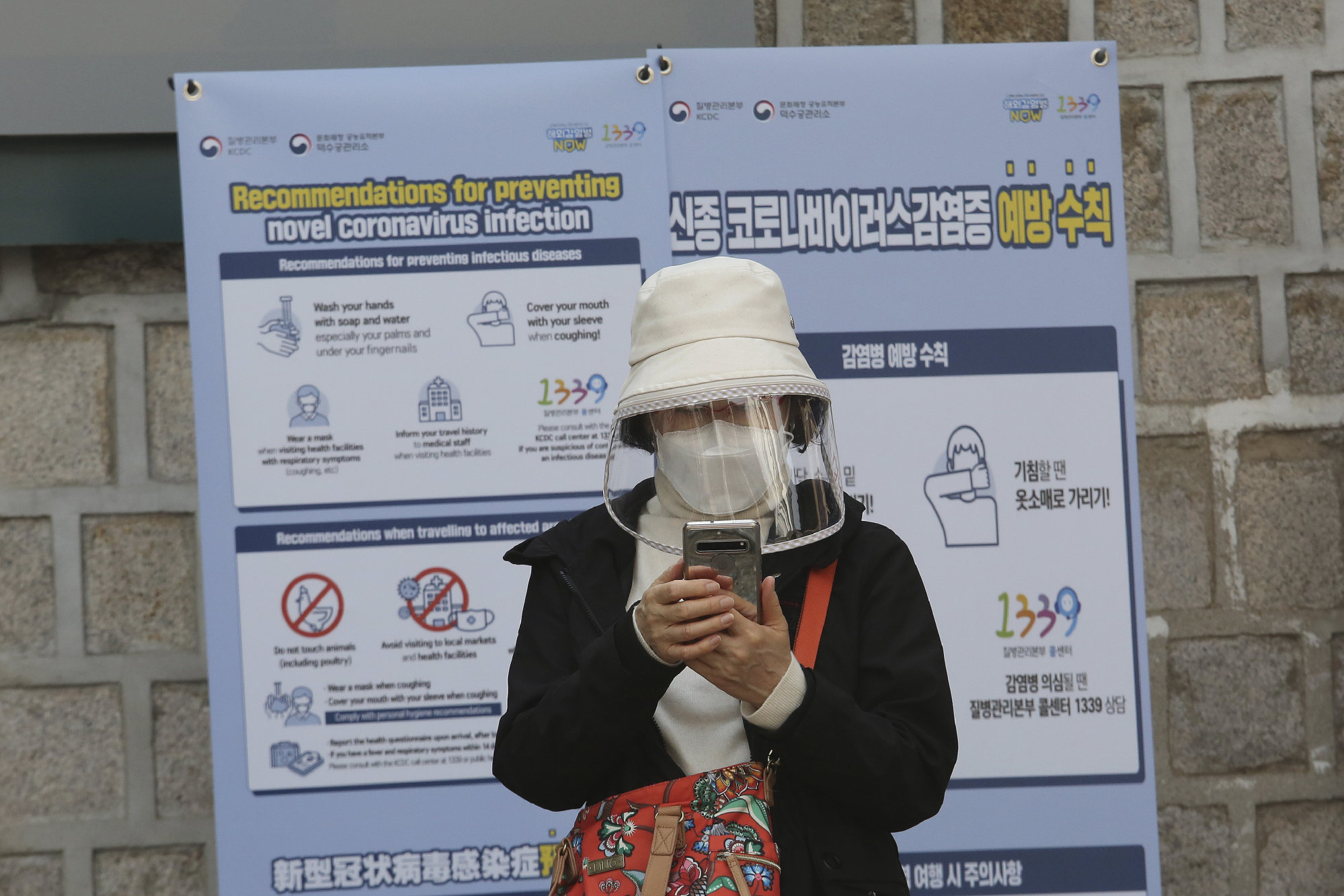 "This is a wake-up call for South Korea and other countries that highlights the need for bringing massive online platform providers under government regulations, as they have become like public-service providers even though they are private companies," said Wi Jong-hyun, a professor of IT at Chung Ang University.
He pointed out that the government had enjoyed a "free ride" by using KakaoTalk for public alerts and notices during the Covid-19 pandemic.
"The Kakao breakdown has exposed the entanglement of the private sector with the public sector," Wi said.
He emphasised the need for "strictly managing" online platforms like KakaoTalk that had a market monopoly, noting that South Korea's main telecoms providers such as SK Telecom, KT and LG Uplus had already been under "tight government regulations".
"Data-handling companies should be legally held accountable in terms of ensuring that they manage and operate data stably," he said.
President
Yoon Suk-yeol
on Monday hinted the government would consider introducing regulations for such online platforms.
He said Kakao's services were like a "fundamental national telecommunications network" and added that the country's antitrust watchdog Fair Trade Commission would examine the company's monopoly issue.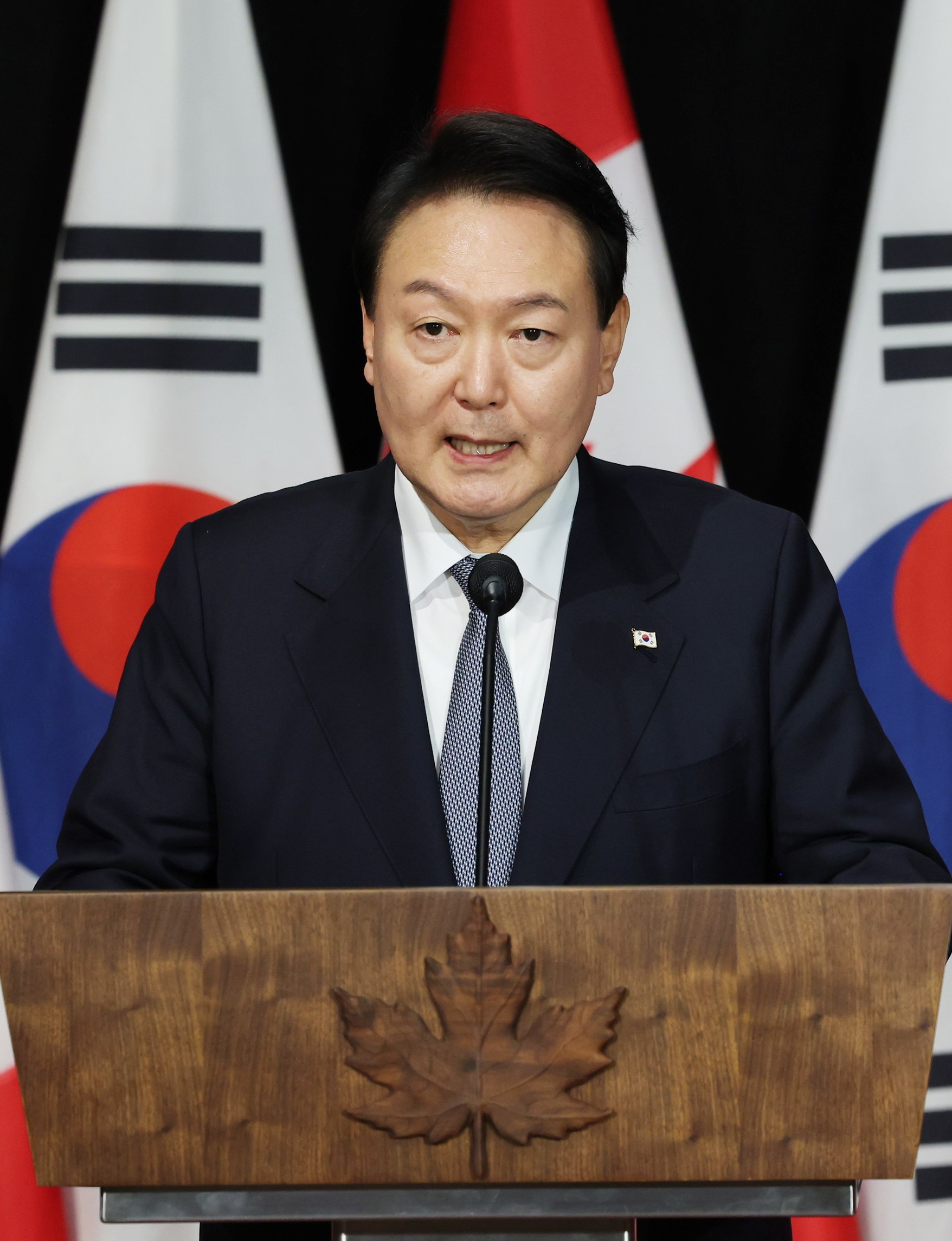 "If the market is distorted in a monopoly or severe oligopoly, to the extent where it serves similar function as national infrastructure, the government should take necessary measures for the sake of the people," Yoon told reporters.
On Sunday, Yoon issued a grim warning that disruption to a key network infrastructure service like the latest incident not only causes significant inconvenience to the public but also deals a blow to national security.
"In a hyper-connected society, data telecommunication infrastructure is directly related to national security and citizens' lives," presidential spokesperson Kim Eun-hye quoted Yoon as saying on Sunday.
Objections from Naver and Kakao in 2020 prevented the government from treating online data centres as objects for government-led disaster management plans and regulate them at the same level as major telecoms companies like KT.
Other analysts pointed to the importance of distributing data centres in different locations and guaranteeing "load balancing", referring to efficiently distributing incoming network traffic across a group of backup servers.
The case in point involves the fact that Naver, the country's largest online portal operator that also provides the Line messaging app, also experienced the same fire and disruption to some of its services.
But it recovered faster from the Pangyo fire than its competitor, its main data centre in Chuncheon, Gangwon Province, continued to function.
"It is important to ensure telecoms networks and data centres are well spread in different locations and to guarantee load balancing as well," said Youm Heung-youl, an IT professor at the Soonchunhyang University.
"Kakao has apparently failed in that sense," Youm said, according to Yonhap news agency.
IT security expert Moon Jong-hyun at EST Security said another takeaway from the Kakao episode was that paralysed data centres, if damaged by a blaze or hacked by hackers, would cause chaos in communications across the country.
"Even though they are private companies, they need pan-government protective measures as they are providing public services to the whole country," he said.
Following the service breakdown, shares of Kakao Corp tumbled to the lowest since May 2020, shedding as much as 9.5 per cent in the morning trade before recovering half of the loss later.