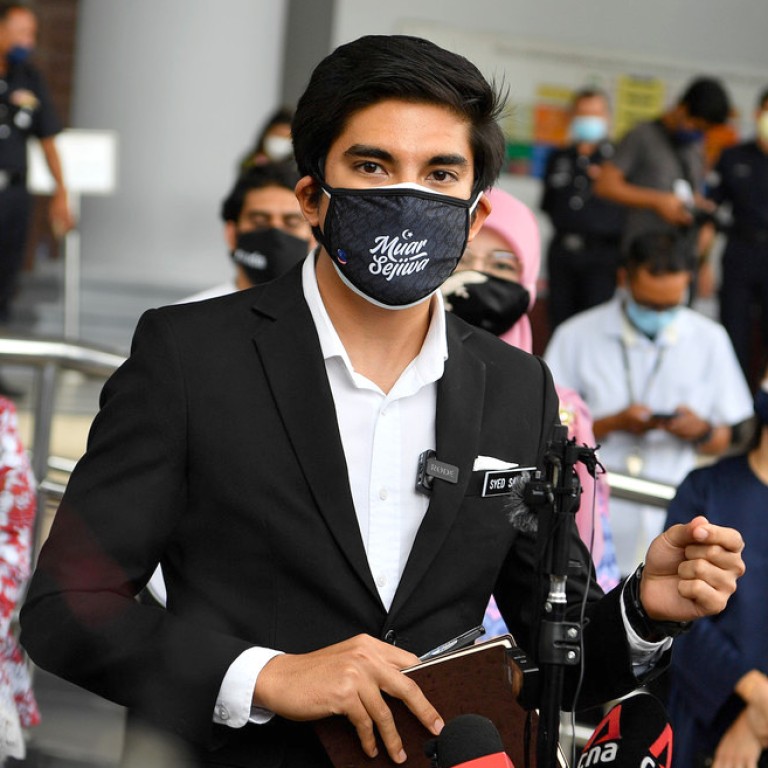 Malaysia's Syed Saddiq eyes battle of ideas as Muda seeks youth vote in November 19 election
Young people are ready to move on from the old guard, whose reputation has been sullied by their longevity and a series of corruption allegations, he says
Muda aims to move beyond old political allegiances, reach a new generation of voters with its thoughtful approach to questions and criticism
A political neophyte in an election line-up of wily veterans who have hoarded power for decades,
Syed Saddiq Syed Abdul Rahman
, 29, said his secret weapon was a change narrative and faith in the votes of young Malaysians desperate to exit the country's doom-cycle politics.
Speaking to This Week in Asia from his house in a quiet suburb west of Kuala Lumpur, Syed Saddiq said the country's youth were engaged in policy – and ready to move beyond an old guard whose reputation was sullied by their longevity, internal bickering and streams of corruption allegations.
"Young people may complain and criticise a lot, but that shows that they care," he said. "They want to see the party's vision for the country, instead of 'you suck and I suck less than you'."
His comments reflect growing sentiment among Malaysians who have long held their noses while voting for the same figures, with the same political offers.
The tumultuous last two years have seen three prime ministers, graft allegations close in on key leaders – including one-time star
Najib Razak
– and wobbly coalitions providing few firm answers to an economy crunched by the pandemic and global inflation.
Enter Syed Saddiq, who drove through the successful campaign to lower
Malaysia
's voting age from 21 to 18 and is hoping the November 19 polls will see his party sweep up votes from the 1.39 million first-time voters.
Launched as the "Malaysian United Democratic Alliance", the party's initials form the word "Muda", Malay for young. Ninety per cent of Muda members are first-timers who have not previously joined any party.
Syed Saddiq will defend the party's sole seat in Muar, Johor, and hopes to increase its presence in parliament.
Muda had the punch of a start-up, he said, with new ideas and voices welcome; a promotion of talent over seniority in its ethos and a modern branding to reach a new generation who cared little for old political allegiances.
A fresh-faced "disrupter" helming the brand, Syed Saddiq offers an articulate, thoughtful approach to questions and criticism. This cuts an image far from that of the hectoring seniors in parliament.
With the median age of the assembly at 55.9 years, Syed Saddiq stands out – and is over three times younger than his 97-year-old mentor
Mahathir Mohamad
, who will contest his 11th election this November.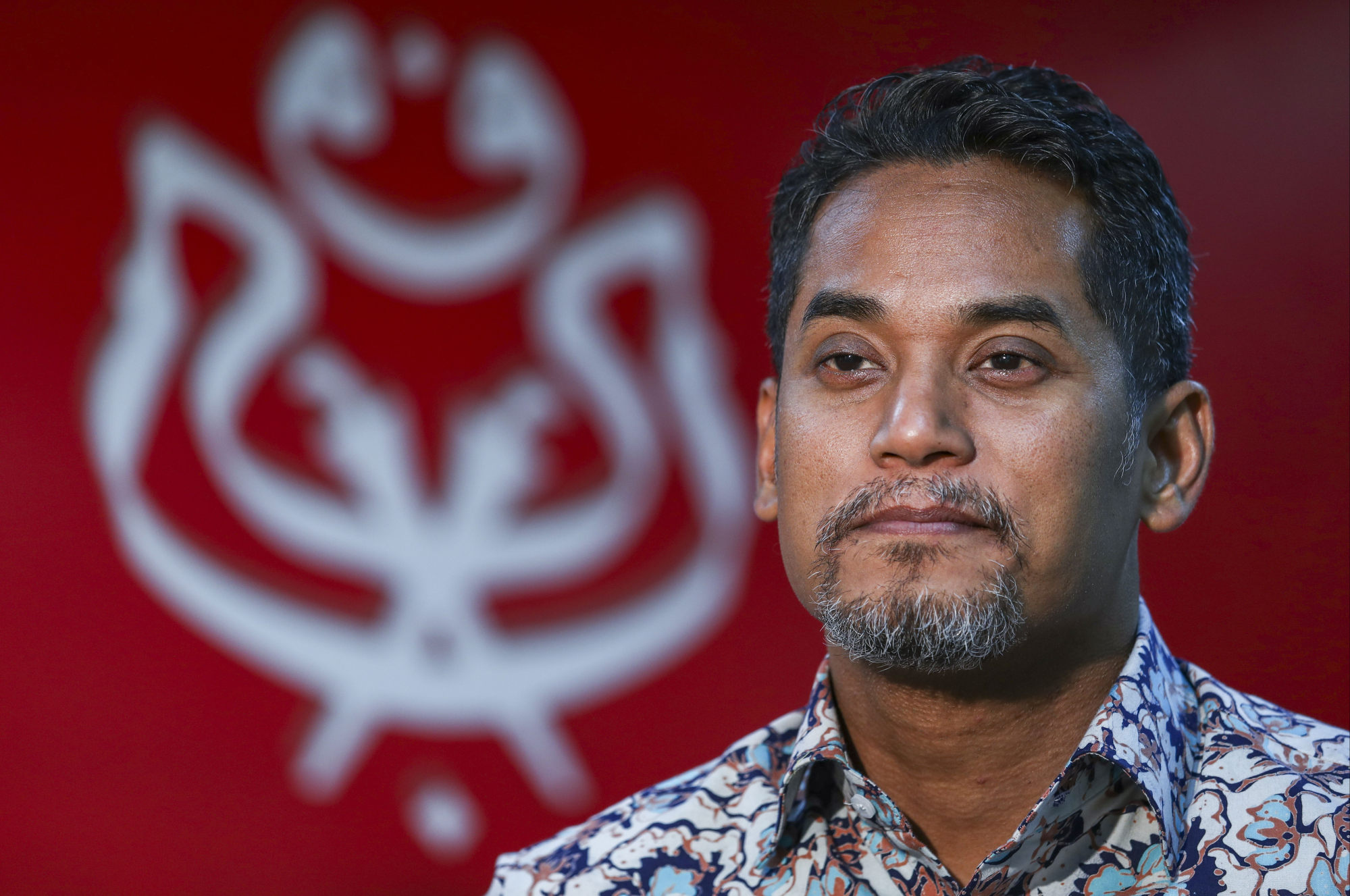 Even other popular figures seen as "young" in Malaysia are well into their 40s, including Health Minister Khairy Jamaluddin, who is 46.
"When young people dare to question the system, they get labelled as 'boys', 'kittens', or whatever else. All those names come out," Syed Saddiq said.
But being patronised by some among the old guard does not offend the seasoned debater, who thrice won Asia's Best Speaker at the Asian British Parliamentary Debating Championship.
Instead, Syed Saddiq said he was worried that it might dishearten other young leaders from "wanting to join politics and change it".
It was Mahathir who saw the potential in Brand Saddiq – pulling him into government after a 2018 election smashed the grip of the Barisan Nasional on Malaysian power.
Syed Saddiq won his seat in Muar in that election, becoming the youngest person to be appointed cabinet minister at the age of 25.
But he insists his rapid rise is different from what had come before. He wants to end the musical chairs of Malaysia's personality-centred politics, where sworn enemies enter into shotgun marriages before spectacularly falling out, leaving policy in the background.
"If Muda is about Syed Saddiq, then I have failed," he said.
Policy delivery
Initially, Syed Saddiq was seen as a new incarnation of Malay-dominated racial politics with his place inside the monoethnic Bersatu party, and proximity to his political mentor Mahathir.
But he has changed gears fast and in 2020 formed his own party that stands in the other corner to the establishment.
A key focus of the party is the looming issue of youth employment, with many young Malaysians entering the workforce complaining of poor prospects and low pay.
This goes hand in hand with the issue of education which he strongly champions, saying it is the main concern of the Malaysian youth of today.
"They studied for six years to get a degree. They are 100,000 ringgit (US$21,150) in student debt, but their starting salary is just 2,100 ringgit," Syed Saddiq said.
Muda also promises a less rancorous approach to political rivalry.
"Let's compete on ideas. If they can run better than us, then they deserve it," Syed Saddiq said on competition between parties.
With "politics of service" and "politics of policies" as the party's tentpole philosophy, Syed Saddiq seeks immediate solutions to trenchant problems faced by voters.
An example is his successful efforts to procure laptops for students who desperately needed them for remote learning during the Covid-19 lockdowns, ahead of the government's own effort which was mired by bureaucracy.
Similarly, during last December's devastating floods, Muda mobilised its members and volunteers to conduct relief missions, including cleaning up houses affected by the disaster.
Muda, however, faces hurdles in convincing voters, with some perceiving its enthusiasm as overeagerness and that it is stepping on the toes of parties which already have a strong youth representation.
Syed Saddiq's image also took a hit after he was slapped with a corruption charge in 2021, which he claims to be politically motivated to silence him and his movement.
Party of talents
In a nation where politics has long been the domain of big names and big parties able to stitch together coalitions across political and ethnic lines, Syed Saddiq vows to match his fine words with actions – even if it means he will be eclipsed within his own party.
He sees it as "my job to ensure that they're given a platform and opportunity to outshine me. So in the end, I don't get complacent".
Syed Saddiq insists that talent will trump all other political capital – opening the door for women and minority groups to move forward.
"If she is better than me, elect that lady," Syed Saddiq said, remarking on how minority women are often the most marginalised segment of the population. "Once you can aspire to have a thought leader regardless of race and religion, everything else falls in place."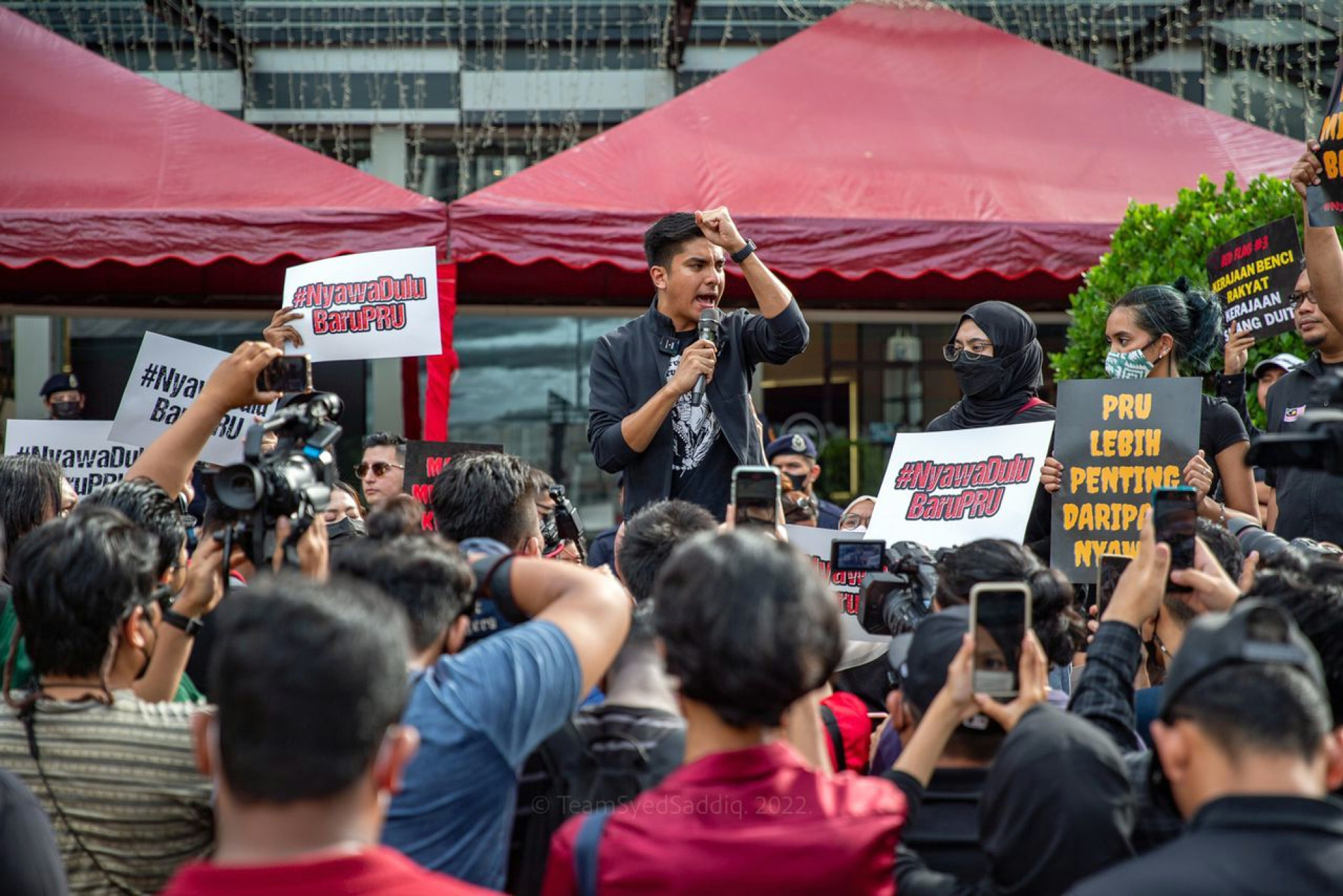 While it is tempting to dismiss this as naiveté, his idealism appears to be rubbing off on more than just the youth, with more than 40 per cent of the party membership consisting of people in the 45-50 age group.
"We even have a 92-year-old auntie who joined, [saying] 'I believe in your ideals'," Syed Saddiq said.
Rising support has teed Muda up for a big election showing, whose value may ultimately be measured by its impact on detoxifying Malaysian politics and re-energising segments of the public over what is possible through the people they elect.
"Now it's about moving politics from the lesser of evils to the best among the best," Syed Saddiq added.