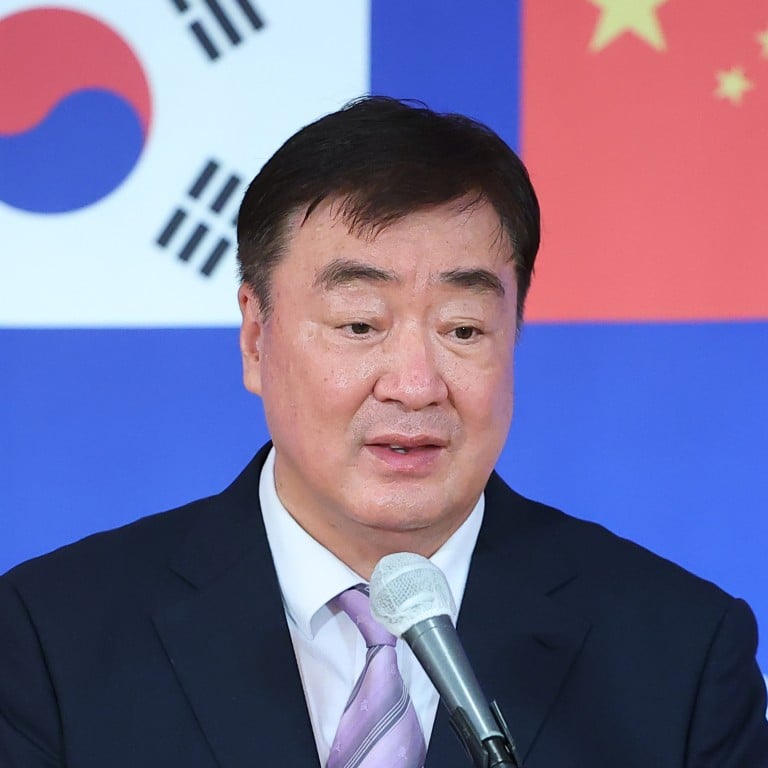 China envoy blasts US for dividing Seoul and Beijing, defends Hu Jintao exit at Communist Party congress
Chinese ambassador to South Korea Xing Haiming accused the US of being the 'biggest external challenge' to Seoul-Beijing relations
Envoy also claimed dramatic exit of former president Hu Jintao during 20th party congress was due to the ex-leader's age
China's top envoy in
South Korea
on Wednesday accused the
United States
of being the "biggest external challenge" to Seoul-Beijing relations, and dismissed allegations that his country was turning a blind eye to Pyongyang's nuclear development.
Ambassador Xing Haiming also lambasted Washington for its "self-righteousness" and "America-first" attitude, which he said stemmed from the country's belief they are a "God-chosen people".
"The biggest external challenge is the United States. The most serious internal difficulties are peoples' misconceptions" in South Korea and
China
towards each other, said Xing.
He added that the dramatic departure by former President
Hu Jintao
from the recently concluded
Communist Party congress
was nothing more than a simple misunderstanding, claiming the elderly Hu had to step outside for a break.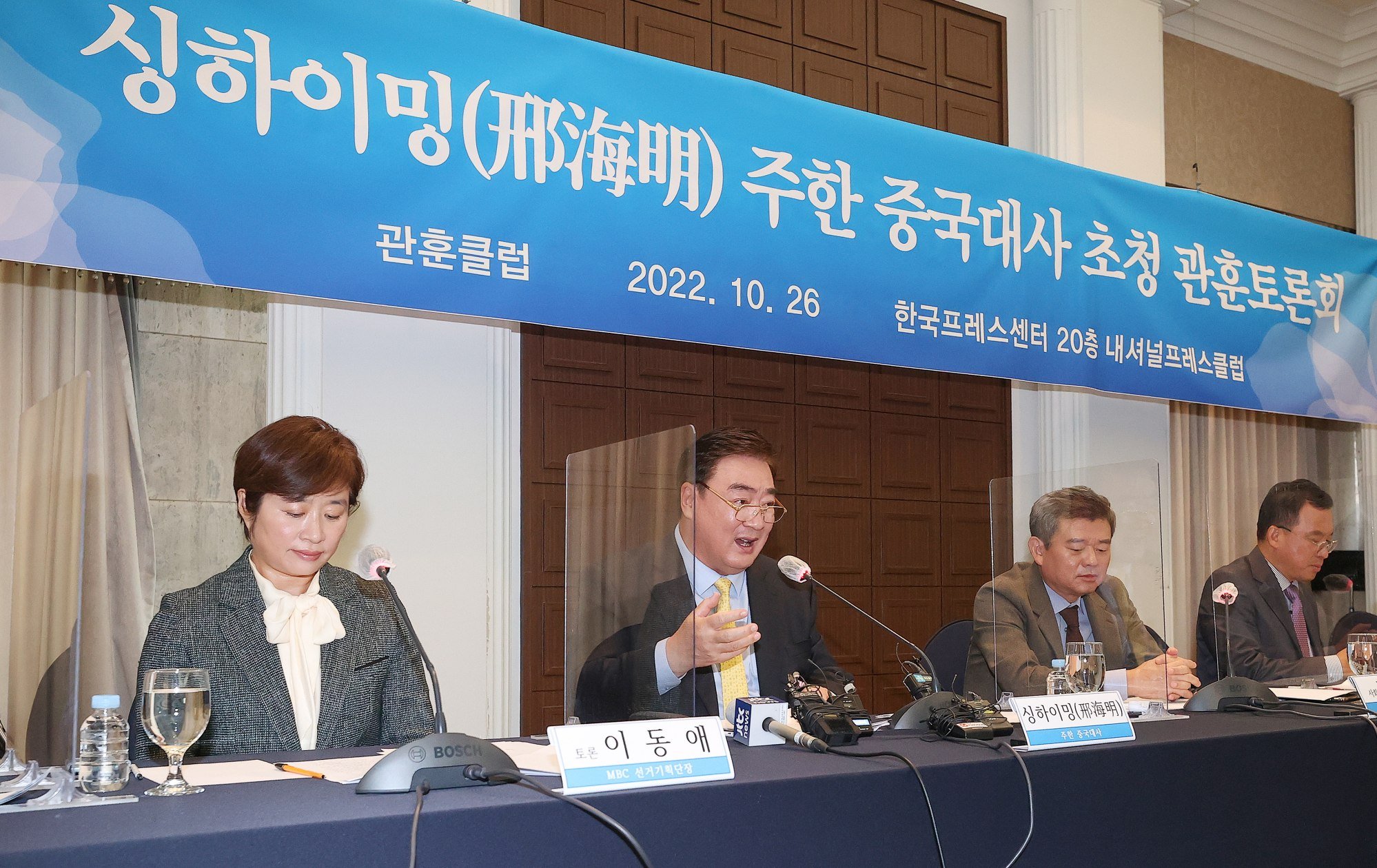 The envoy's blunt remarks come as the US seeks to herd South Korea,
Japan
and other "like-minded" countries into a regional alliance to contain the increasingly assertive China, adding fuel to the mounting rivalry between the two superpowers.
North Korea
has been engaged in a series of missile tests, amid growing concerns that it may soon conduct a new nuclear test after carrying out six such launches between 2006 and 2017.
"While we will continue to press Beijing to be the responsible actor on the world stage it claims to be, we cannot rely on the PRC [China] to play a supportive role in resolving regional and global challenges if that kind of attitude continues," Goldberg said.
"The United States considers itself as a God-chosen people and it has a biased perception that it should stand on top of the world as its systems are the best in the world," he said. "They think anything that is different from their own is wrong and they go after it."
The US accuses China of seeking to export its own ideology to the world but it is Washington that is "trapped in ideological self-righteousness", Xing said.
"China has never thought its own system can be applied to all other countries. It respects the US and South Korean systems. China is not complete and it has its own problems. We happily accept criticism from a good will," he added.
Analysts say South Korea finds itself in an increasingly difficult position, trying to keep its balancing act between Washington and Beijing amid an intensifying rivalry between the world's two largest economies.
Xing said that China will not compel South Korea to take sides between Beijing and Washington.
The Chinese envoy also dismissed media speculation over why Hu was unexpectedly escorted out of the Great Hall of the People during the closing ceremony of the 20th party congress on Saturday.
"The media reports have been completely skewed. [Hu] is an aged man. He had to step outside for a break. That was all there was to it," Xing said, according to the Korea JoongAng Daily.