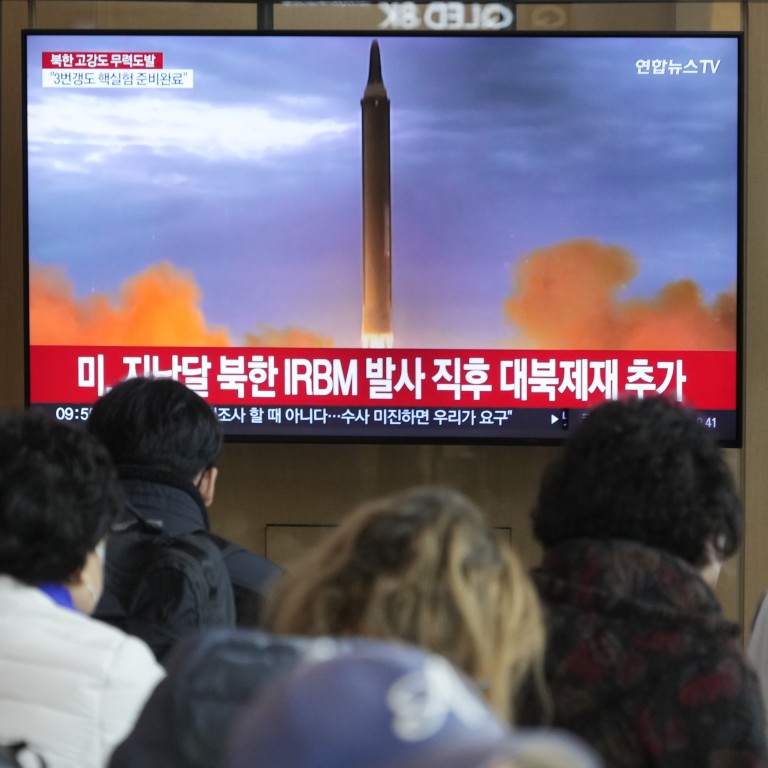 North Korea missile barrage could continue, nuclear test likely, as tensions stay high, analysts say
Pyongyang is also trying to refine, strengthen its missile technological capabilities through its multiple missile launches, observers note
Intensity of sabre-rattling by both Koreas and US could trigger more risks, get allies involved, experts warn
Tensions on the Korean peninsula will continue to remain high even after the provocations by Pyongyang this week, with further missile launches to be expected in the days ahead and even the possibility of a nuclear test, analysts have said.
Apart from expressing anger at the recent joint exercises between the
United States
and
South Korea
, the North was also trying to refine and strengthen its missile technological capabilities through its multiple missile launches, experts added.
North Korea
on Thursday fired multiple missiles into the sea, including a longer-range intercontinental ballistic missile (ICBM), though the latter "is presumed to have ended in failure", according to South Korean officials. Overnight, Pyongyang also fired more than 80 rounds of artillery into the sea.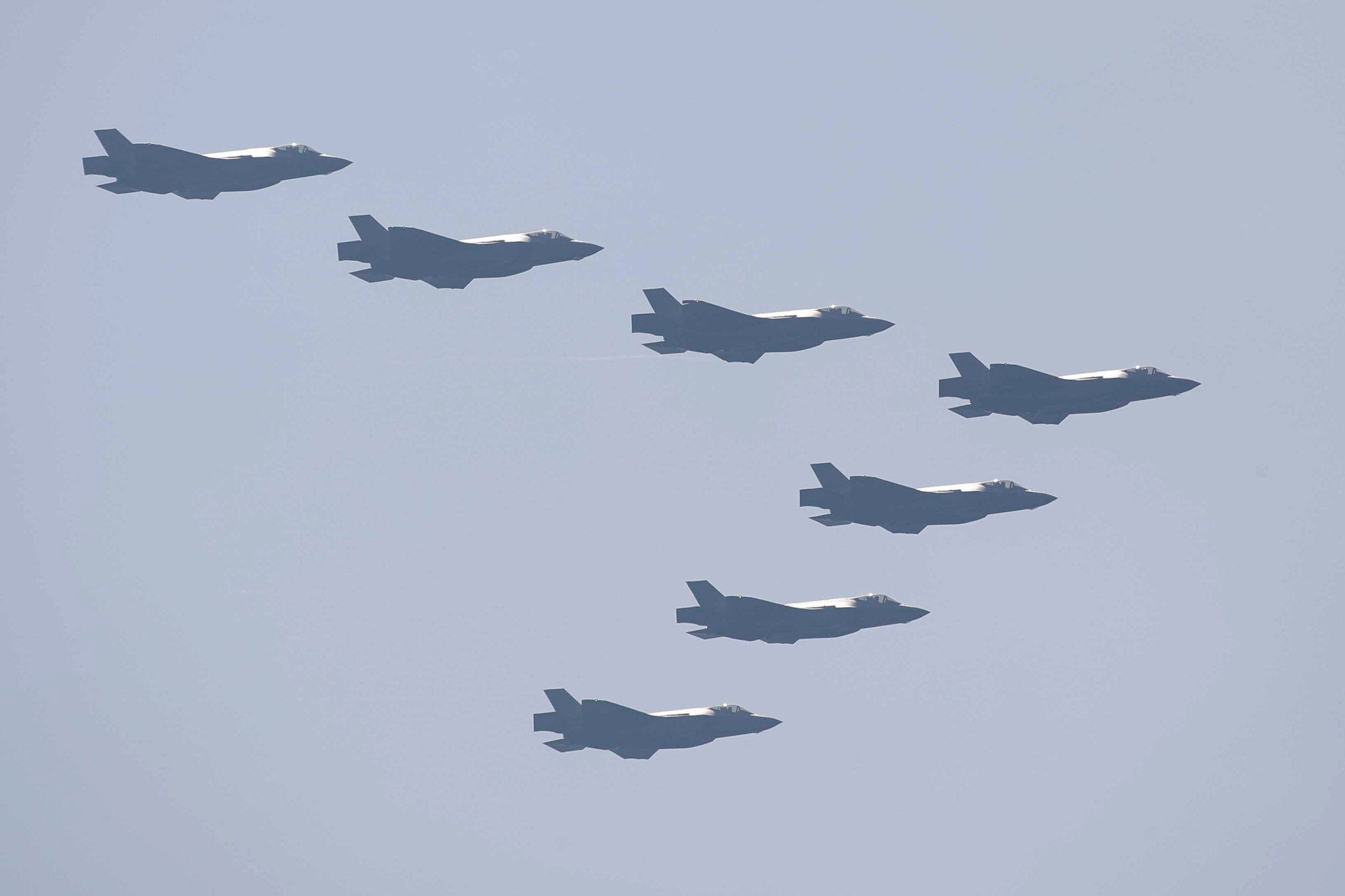 Japanese Prime Minister
Fumio Kishida
and South Korean President
Yoon Suk-yeol
slammed the missile tests, while the US State Department condemned the ICBM launch as "a clear violation" of United Nations Security Council resolutions.
In response to Pyongyang's attacks, Seoul fired three ground-to-air missiles on Thursday and scrambled 80 aircraft, including F-35A stealth fighters, on Friday after detecting about 180 North Korean warplanes flying north of the military border.
Ryo Hinata-Yamaguchi, project assistant professor at the University of Tokyo's Research Center for Advanced Science and Technology, said it was likely tensions on the Korean peninsula would remain high for some time as further missile launches and other forms of military provocations including nuclear tests could be expected.
"There are also risks of accidental conflicts given the intensity of the sabre-rattling," Hinata-Yamaguchi said, adding that Pyongyang was timing its provocations and expressing its anger in response to the joint exercises between the US and South Korea.
This week, Washington and Seoul conducted joint military air drills involving some 240 fighter jets and other military aircraft conducting about 1,600 joint missions, which Pyongyang had denounced as "very dangerous".
South Korea's air force said the exercise – due to end on Friday – would be extended in response to the latest launches.
The drills came just days after the South Korean military wrapped up the 12-day Hoguk 22 field exercises, in which an undisclosed number of US troops had participated.
Pyongyang has also fumed at Washington's deployment of aircraft carriers and nuclear-powered submarines around the Korean peninsula, describing them as a threat to regional stability.
"But the real purpose is to test the technological capabilities of the arsenals while also ensuring that its units are proficiently able to launch the missiles at any moment," Hinata-Yamaguchi said.
"North Korea would be testing the detection, tracking and response capabilities of the US, Japan and South Korea to measure its arsenals' effectiveness."
US government officials and experts believe that North Korea's missile and nuclear tests serve the practical purpose of allowing Pyongyang to further refine its systems as it works towards the ultimate goal of a nuclear-tipped missile that can reach the US mainland.
Noting that one of the missiles fired on Thursday was likely a Hwasong-17 ICBM, Hinata-Yamaguchi said even though the attempt had failed, North Korea would learn from the errors to improve the missile's capabilities.
The Hwasong-17 is one of Pyongyang's most advanced ballistic missiles and is designed to be capable of targeting the US mainland.
Ramon Pacheco Pardo, a professor of international relations at King's College London, said North Korea was "taking advantage" of the opportunity to improve its missile and nuclear programme without facing major consequences such as sanctions.
This comes at a time when the US and world attention was on Russia's invasion of Ukraine and the ongoing US-China tensions, he said.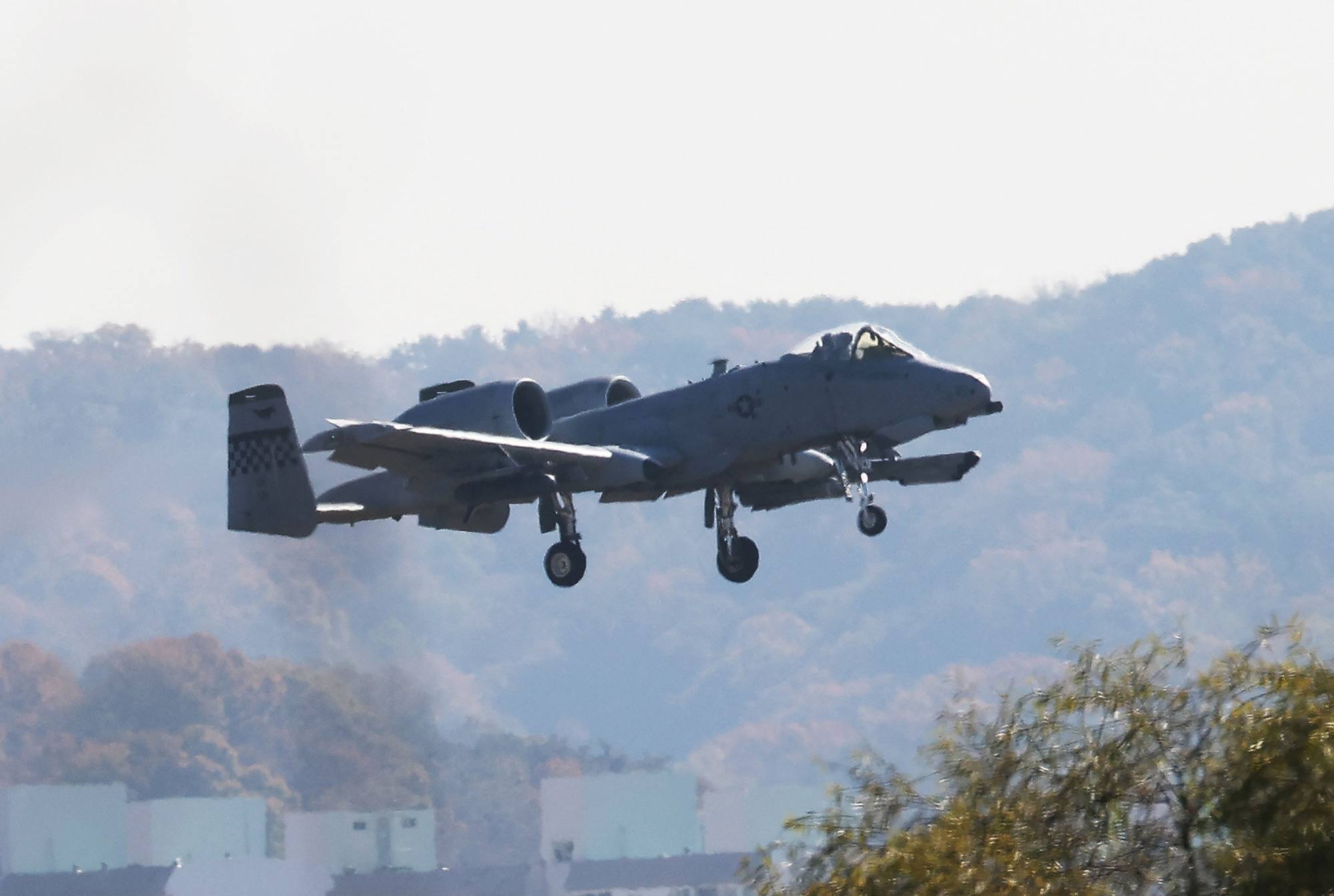 Noting that the South Korean government would continue to respond to the North's provocations with tests of its own, Pacheco Pardo said this had been Seoul's "standard practice for some years now".
"So tensions will continue to ramp [up] as long as North Korea continues with its tests," Pacheco Pardo said.
Donald Kirk, a veteran correspondent and author of books about Korea, the Vietnam war and the Philippines, said North Korean leader Kim Jong-un was "going as far as possible without actually going to war".
"He is showing what he might do if sufficiently threatened by his enemies, the Americans and the South Koreans under the conservative President Yoon," Kirk said.
Washington and Seoul were "putting on a show of their own defensive and aggressive capabilities", Kirk said, adding they were stopping short of attacking North Korean facilities.
"They are demonstrating their tremendous fire power and their own prowess with missiles, not the long-range kind but short and intermediate-range, fine for hitting anywhere in North Korea," Kirk added.
"It's a costly game of brinkmanship, and it carries the grave risk of stepping over the brink, opening a conflict in which North Korea's Chinese and Russian friends might get involved," Kirk said, adding that US and South Korea allies such as Japan and Australia "might also join a war that all sides are still managing to avoid".
Both sides – the US-South Korea exercises and the North Korean missile tests – had also completely ignored the
period of mourning
proclaimed by Yoon, Kirk said, referring to the deaths of more than 150 people during a Halloween crowd surge last Saturday in Seoul's Itaewon district, a popular nightlife neighbourhood, and one of South Korea's worst disaster in years.
"There is no mention in any of the accompanying rhetoric of the terrible sadness of this tragedy," Kirk added.