Pakistan
Get more with myNEWS
A personalised news feed of stories that matter to you
Learn more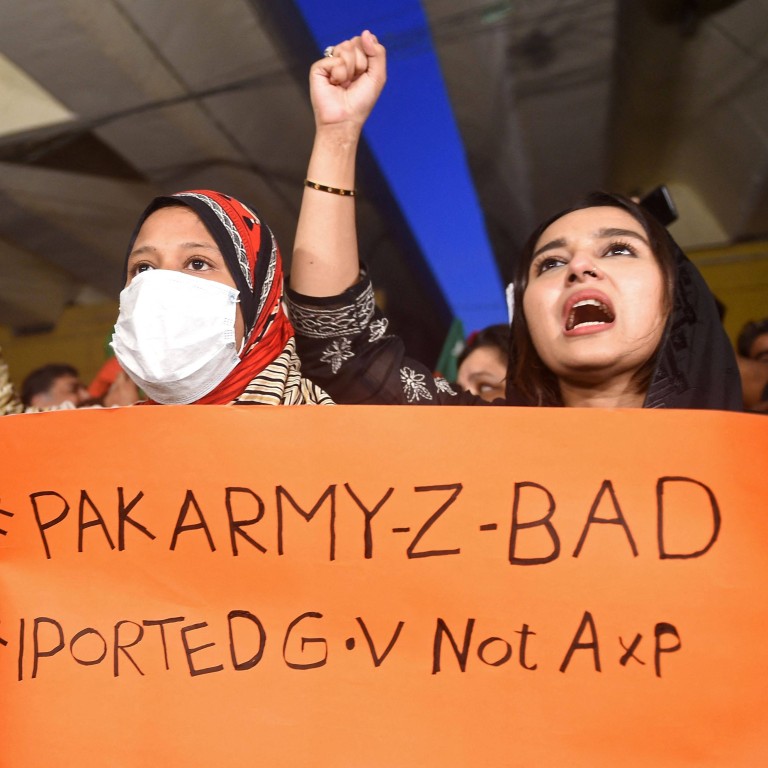 'All bets are off': tensions between Imran Khan, Pakistan military threaten to erupt into chaos
Analysts say collision course 'inevitable' as long march set to continue to Islamabad and former PM, generals ramp up pressure on each other
Khan's extreme tactics have put those backing him on the defensive, as military aims to take 'toughest possible line' against former PM
Rapidly escalating tensions between
Pakistan
's powerful military and deposed prime minister Imran Khan, following a
failed assassination attempt
against him last week, threaten to end in a violent, destabilising confrontation in Islamabad next week, analysts warned.
Tens of thousands of activists from Khan's Pakistan Tehreek-e-Insaf (PTI) party are set to resume their "long march" to the capital later this week with the goal of forcing the resignation of the shaky coalition government and the calling of a snap election.
"Khan seems to relish confrontation but his political career usually involved confronting civilian politicians with the military establishment's support," said Husain Haqqani, director of South and Central affairs at the Hudson Institute, a Washington-based think tank.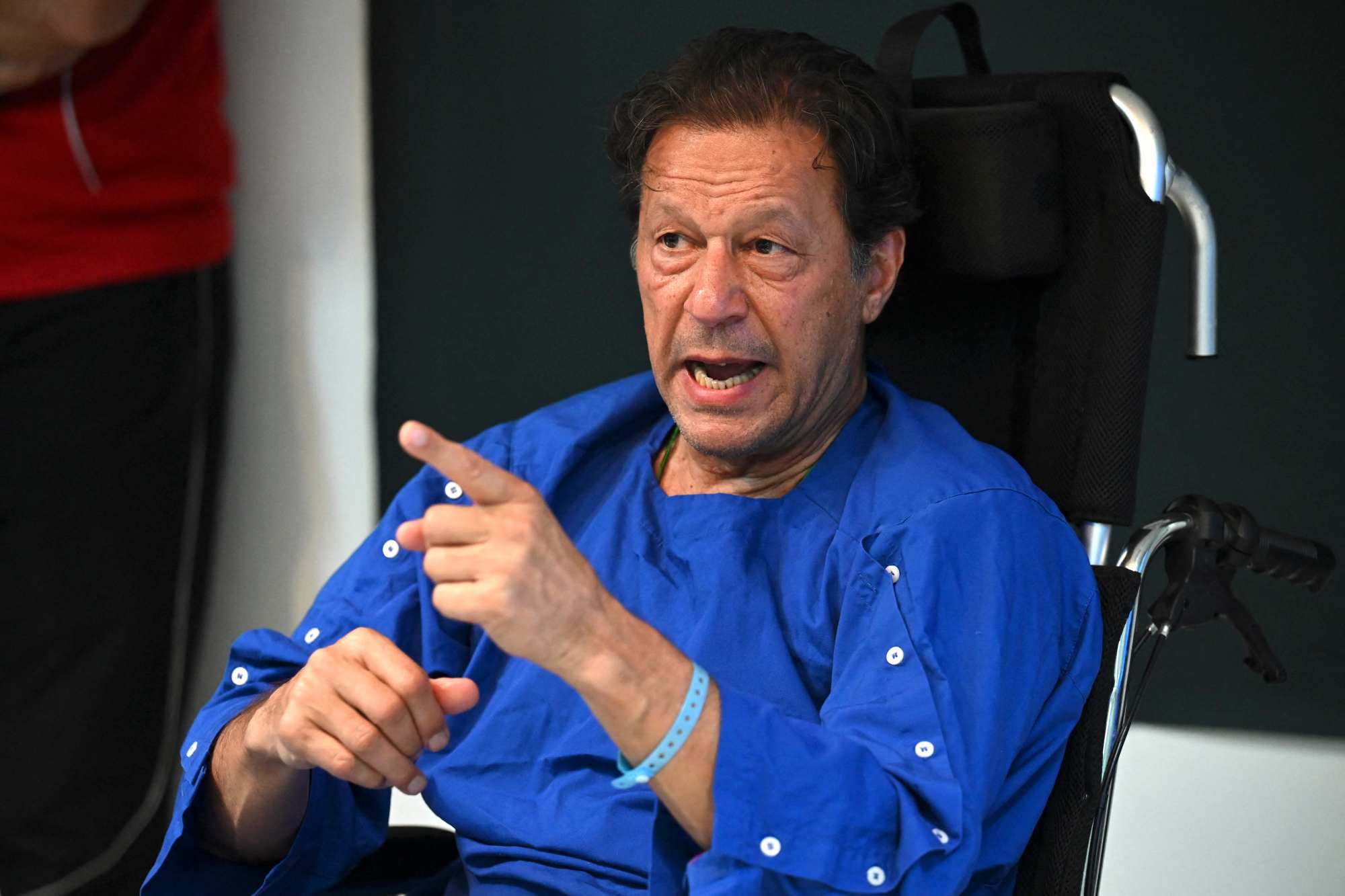 Prime Minister Shehbaz Sharif's coalition government, which replaced Khan's administration after a no-confidence vote in April, retained its parliamentary majority and, so far, the military's support, he said.
"Khan's only hope is to make Pakistan ungovernable and to provoke military intervention. But if the military intervenes, it will not do so to put Khan in office even though that is what he wants them to do," said Haqqani, who was Pakistan's ambassador to the United States between 2008 and 2011.
After two decades as a peripheral figure in Pakistani politics, Khan became prime minister in 2018, following a general election campaign marred by interference by the military and judiciary.
He lost the military's support last year because the PTI-led government grossly mismanaged the economy, bringing Pakistan to the brink of a default by the time it lost a no-confidence vote in April.
To the military's distress, Khan's mercurial behaviour as prime minister also alienated many of Pakistan's international partners, including the US, China, Saudi Arabia and the International Monetary Fund.
"The fact that none of Pakistan's major international partners like or trust Khan will remain a factor in the military's calculus," Haqqani said.
Now that Khan was "targeting the military leadership, the stakes are higher and so are the chances of escalating violence", he said.
The ex-prime minister's populist rhetoric has focused on the army's leadership, in a bid to gain the support of other generals, Khan's critics contend.
It is an unprecedentedly bold but highly risky strategy because of the impunity with which it operates after directly ruling Pakistan for about half its 75-year history.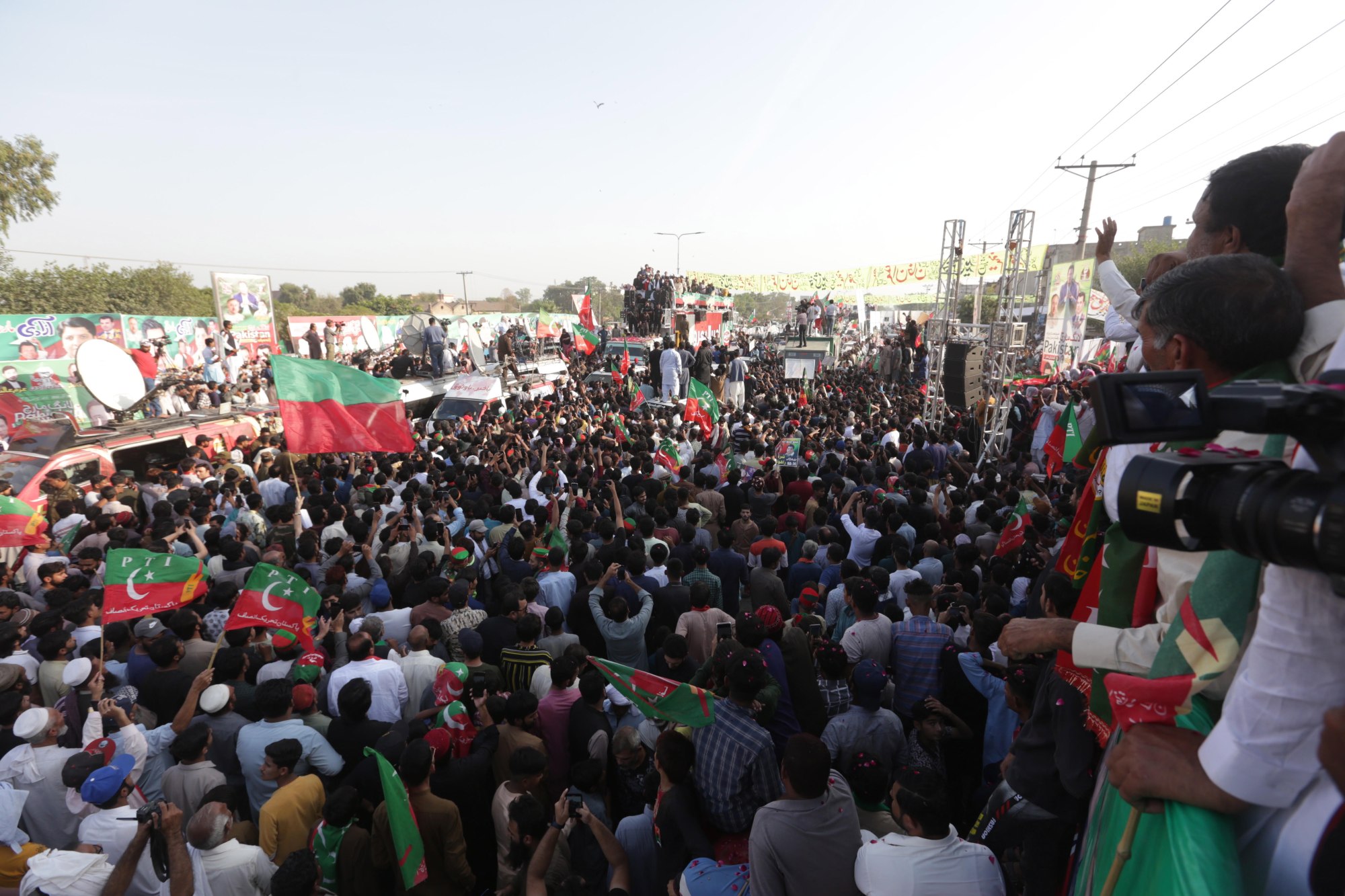 Khan ramped up pressure on the generals after being wounded in the leg in the industrial town of Wazirabad on Thursday, accusing the counter-intelligence chief of the military's feared Inter Services Intelligence (ISI) agency of being a co-conspirator – along with Sharif and interior minister Rana Sanaullah – in the bid on his life.
The military responded by formally asking the government on Friday to initiate legal proceedings against Khan and other PTI politicians for "defamation and false accusations against the institution and its officials without any evidence whatsoever".
"A collision course appears inevitable. No one is in the mood for compromise or conciliation," said Michael Kugelman, director of the South Asia Institute at the Wilson Centre, a Washington-based think tank.
He said actions that would enhance de-escalation prospects – such as swift steps by Islamabad to launch an investigation of the assassination attempt – were elusive.
While Khan on Sunday welcomed the formation of a judicial commission led by the Supreme Court chief justice to look into his allegations, the police investigation of the assassination bid has failed to take off.
The Punjab provincial government, which is led by a PTI coalition partner known to be close to the military, has refused to register Khan's complaint because it names the ISI counter-intelligence chief, an army major general.
"In different circumstances, with Khan stepping away for a few days to recover from his injuries, there would be an opportunity to lower temperatures and create more breathing room. But with tensions rising to the stratosphere, I doubt that's on the cards," Kugelman said.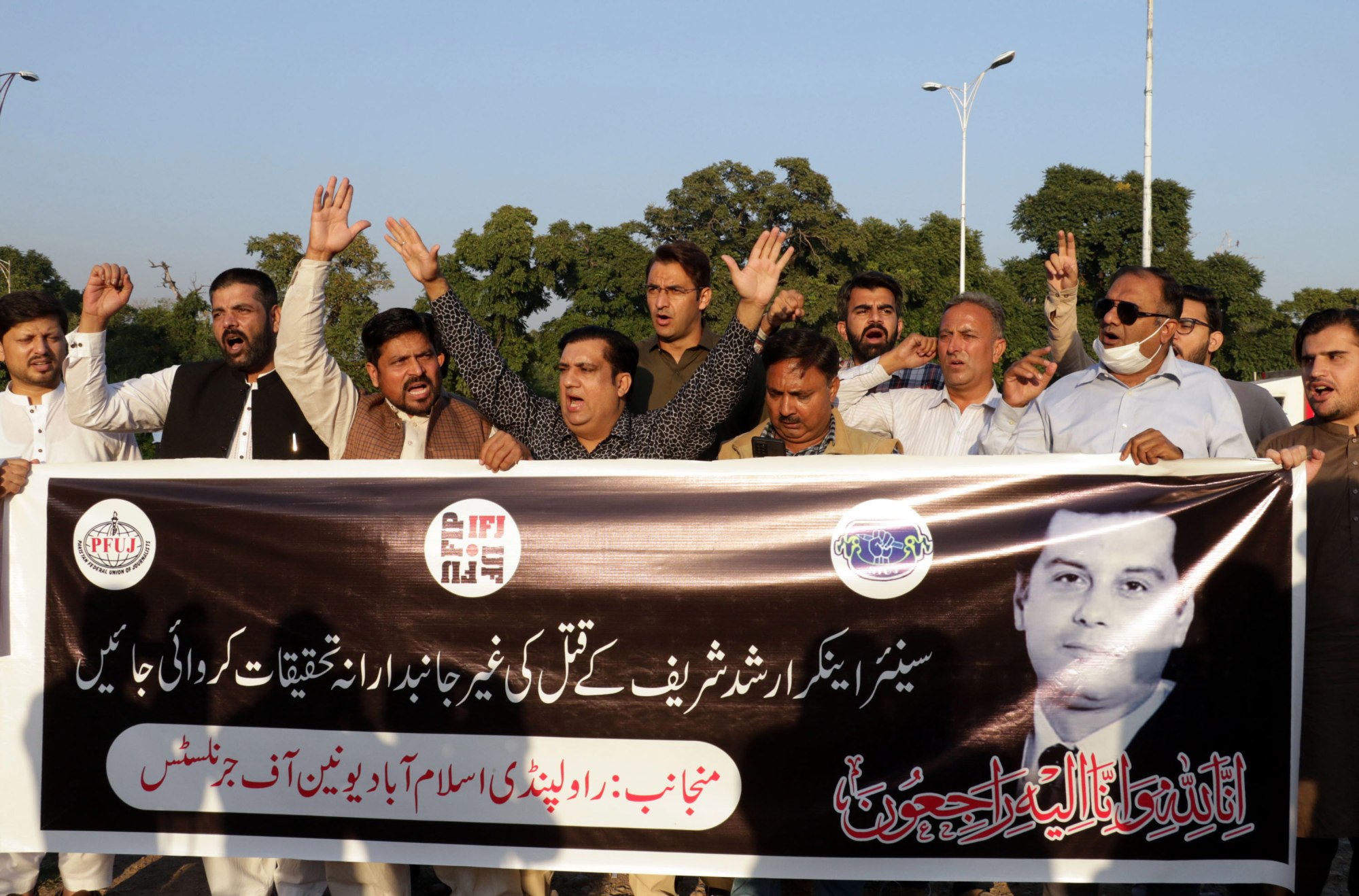 Following insinuations by Khan that the military was somehow behind the recent killing of dissident journalist Arshad Sharif by police in Kenya, the military leadership accused Khan – but did not name him – of conspiring to cause a split in its ranks and anarchy in Pakistan.
ISI chief Lieutenant General Nadeem Anjum acknowledged on October 27 the military had made "mistakes in the past" by interfering in the democratic process.
He said the military would not change its decision last year to become "apolitical", describing it as the consensus among senior officers who would command the army over the next 15 to 20 years.
"What Pakistan's military wants in Pakistan is essentially what Pakistan's key partners want in Pakistan. And that is domestic stability. But that's easier said than done," Kugelman said.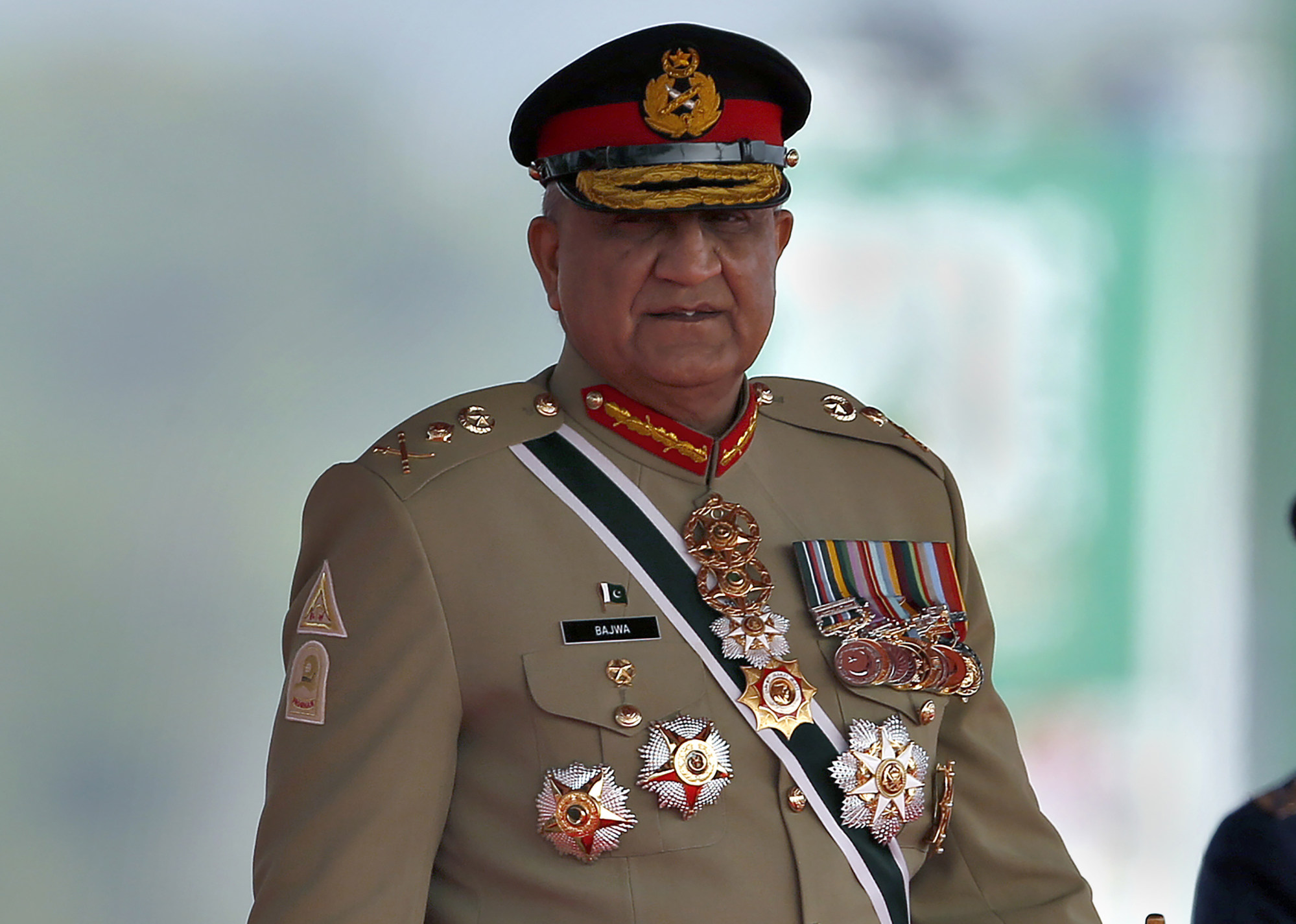 The military did not have a "united view on how to handle Khan" and it was "feeling the heat from Khan's base", he said, adding that army chief of staff General Qamar Javed Bajwa and his allies wanted to take the "toughest possible line against Khan".
"So it's not so simple for the army to simply step in to facilitate an understanding between Khan and the government that leads to de-escalation," Kugelman said. "That may have been possible in earlier years, but things are so much more complicated now. All bets are off."
Analysts say Khan's extreme pressure tactics have put the handful of generals who still back him on the defensive.
"There might be a lone ranger or two supporting Imran, but after his blistering attacks on the military establishment, he has forced them to close their ranks. There is unanimity on stopping Imran," said Murtaza Solangi, executive editor of Naya Daur, a liberal Pakistani news platform.
With Khan personally unable to lead the protest march until it reaches Islamabad, the PTI chief also has to contend with internal resistance to his confrontational strategy.
"The inner contradictions of the PTI, the party raised on supporting the establishment narrative and pro-establishment politics, is its Achilles' heel," Solangi said.