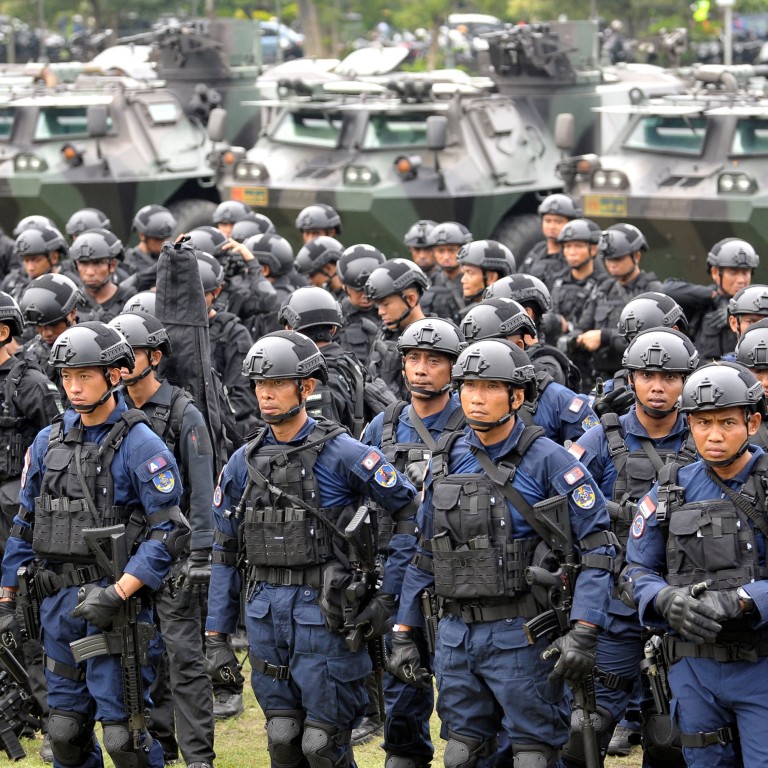 All eyes on Bali with Biden, Xi, Musk and others set to arrive for Southeast Asia's first G20 summit
Xi and Biden are expected to attend but Russia's Putin is not going to the high-security event; his foreign minister would represent him at the summit
12,750 delegates and journalists will be present, ferried around on fleet of electric vehicles, with locals asked to limit their activities
Indonesia is Southeast Asia's only G20 member state, and is the first nation in the region to host the grouping's annual summit.
On Thursday, Coordinating Minister for Maritime Affairs and Investment Luhut Pandjaitan, who also leads the G20 events organising committee, told reporters that
Russian president Vladimir Putin will skip the summit
and will be represented by foreign minister Sergey Lavrov instead.
Jakarta has yet to release a full list of attendees.
Aside from G20 members, like China, the US, Japan and the European Union, Indonesia has also invited others to observe the summit, including Singapore, Cambodia, Ukraine, and the United Arab Emirates.
Also attending next week's summit are the world's richest man Elon Musk and Microsoft's co-founder Bill Gates, who will take part in the G20's business forum, B20. Queen Maxima of the Netherlands and Thomas Bach, president of the International Olympic Committee, will also be in Bali, among others.
Strengthened security
Preparations have been under way on the island, with security strengthened this week. In Denpasar, the provincial capital, many security personnel, including from the military, could be seen policing the traffic at major junctions near the venue on Wednesday.
A helicopter flew overhead as police carried out their daily security rehearsal near Nusa Dua. Indonesian police will also use more than 2,300 CCTV cameras, equipped with face recognition technology "to prevent unwanted events from happening" during the summit, Luhut said on Monday.
More than 18,000 security personnel will be deployed, consisting of 14,300 military staff and police officers making up the rest, military chief Andika Perkasa said on Monday. Fourteen warships will also be docked nearby, he said.
Widodo was in Bali on Wednesday to inaugurate a number of new infrastructure projects to support the summit, including a "VVIP" facility in Bali's airport and three newly built ports in Sanur and the large offshore island of Nusa Penida.
Bali airport expects to cater to 42,000 passengers during the two-day summit, while the immigration agency has vowed to deport any foreigners who interfere with the event.
Ceasing activities
To hold an event of this stature, Bali's government has essentially told some of its 4.3 million residents, particularly those living near the venue, to stop their public activities next week.
Schoolchildren and workers in three districts near Nusa Dua have been told to study and work from home, according to a circular issued by officials on October 25.
They have also been told to limit traditional ceremonies and other religious activities to ensure "the smooth and successful implementation of the G20 Presidency meeting for the good name of Indonesia, especially Bali", the island's regional secretary Dewa Made Indra said in a press statement.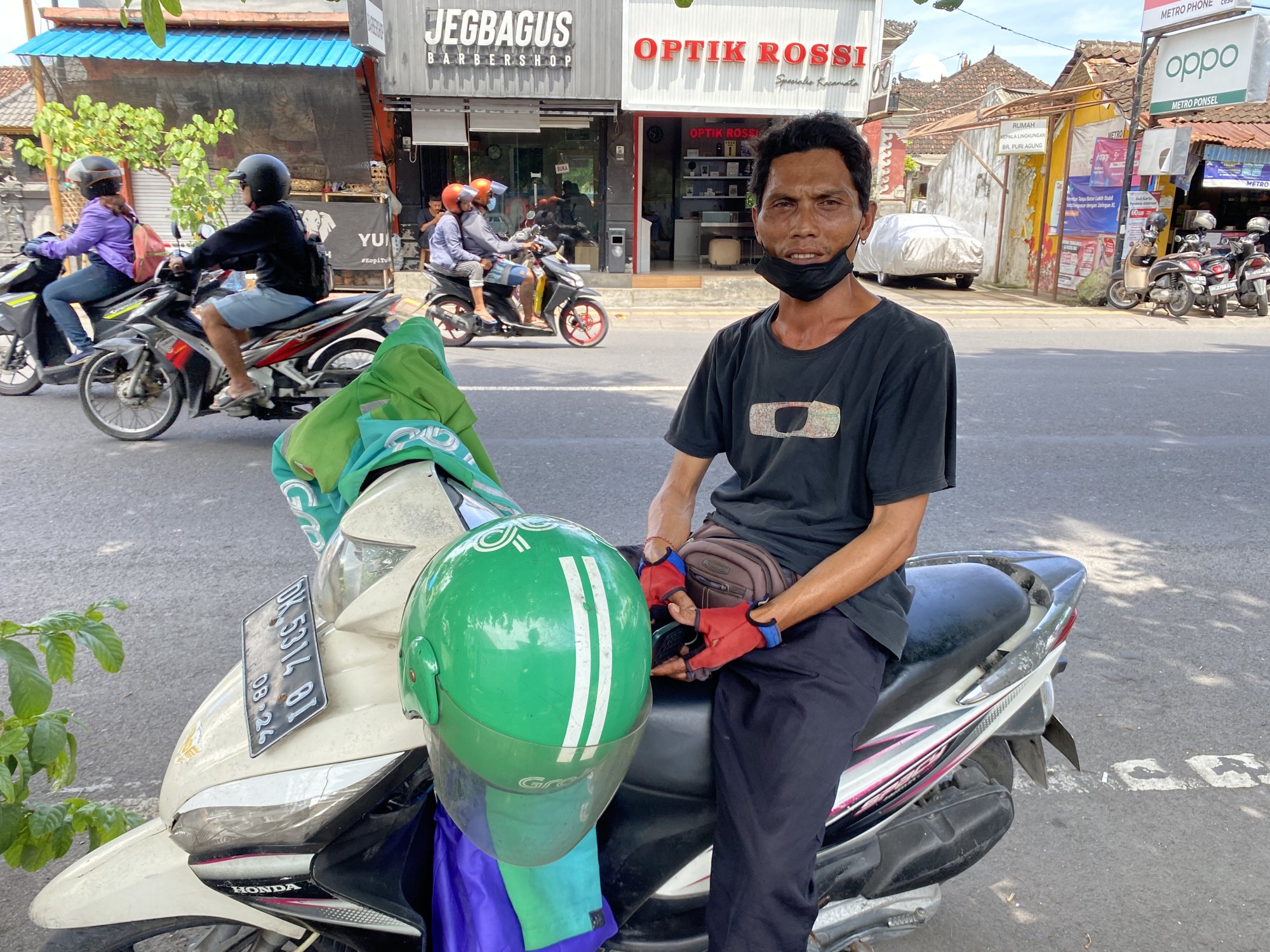 Traffic will also be affected next week. Bali police have implemented an odd-even policy in 10 roads leading to the venue, meaning that a vehicle with number plates ending with an odd number cannot travel on even dates, and vice versa.
While the regulation is normal in Jakarta, which is heavily congested, some in Bali said that they would struggle to adapt to the new rule, even for a week.
Gusti Kadek Sugiarta, a 40-year-old motorcycle taxi driver, said he is "proud" that Bali will host the "world class event" and would "respect the regulations", avoiding "the southern part of Denpasar" to work in the northern part instead".
But Mahabah, a shopkeeper at a perfume shop in South Denpasar, one of the districts affected by regulations for G20, cannot work from home and said he would find it tricky to follow the "odd-even" traffic rules.
"Bali is not like Jakarta, so it will be hard for us to only travel on certain dates, because Bali has many religious ceremonies" that will require people to travel to temples, he said.
He also hopes the shop can still operate as usual "because our business has only just begun to recover after the Covid-19 pandemic".
Green G20
Elsewhere, around 30,000 hospitality workers will be deployed to serve G20 delegates in 24 designated hotels near Nusa Dua, according to the Indonesian Hotel and Restaurant Association in Bali. It is estimated that the G20 delegates, including journalists, will amount to 12,750 people.
Jakarta is also keen to showcase its ambition to be a regional electric vehicle manufacturing hub.
During the summit, only electric vehicles can be used to shuttle delegates, journalists, and security personnel in and around the venue. More than 1,400 EVs will be brought to Bali from Jakarta, consisting of 962 electric cars, 454 electric motorcycles, and 36 electric buses.
State-utility firm Perusahaan Listrik Negara (PLN) has set up 91 public electric vehicle charging stations on the island, the majority in the Nusa Dua complex, and 200 home-charging units that delegates can use to charge EVs.
To secure a steady flow of electricity on the island, the company has even asked locals to temporarily put a stop to the popular pastime of flying kites, as a fallen kite can get stuck on an electricity pole and disrupt the network.
The summit will cap Indonesia's G20 presidency, which has been marred by the war in Ukraine and saw the country being pressured by the West to revoke its summit invitation to Russia's Putin.
Jakarta will pass the baton to India during the summit, which will assume the presidency from December 1.