Asean
Get more with myNEWS
A personalised news feed of stories that matter to you
Learn more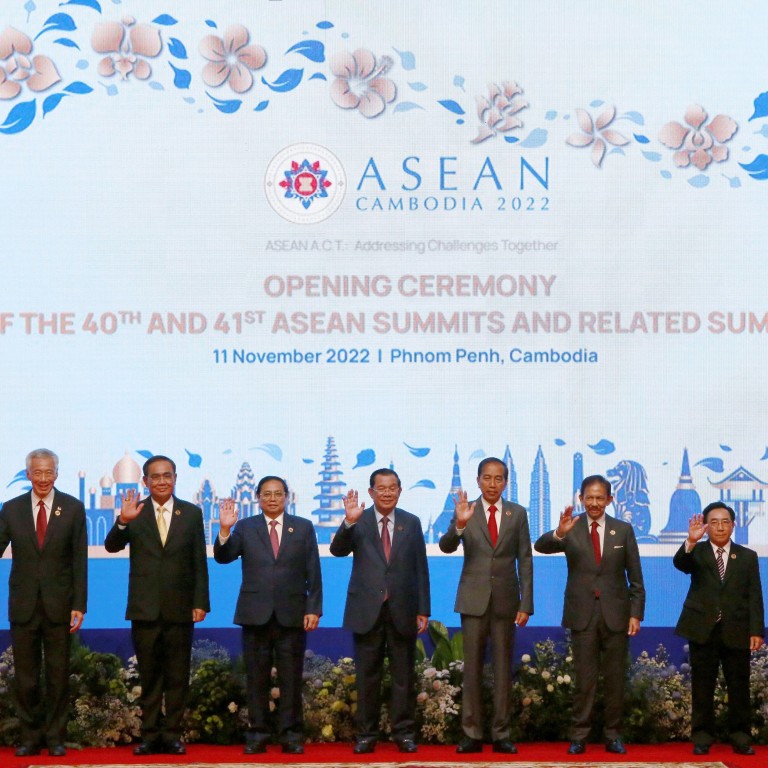 Asean 'deeply disappointed' with Myanmar over peace plan, Indonesia's Jokowi wants junta banned from summits
There has been disappointment among some Asean members over the lack of progress in implementing bloc's five-point consensus peace plan with Myanmar
During the summit in Cambodia, Asean leaders also agreed in-principle to admit East Timor as the 11th member of the regional organisation
Southeast Asian
leaders on Friday forged ahead with a peace road map earlier struck with Myanmar's military rulers but said they wanted to see a "specific timeline" for its implementation amid growing criticism that the junta was dismissive of the plan.
Indonesia's President
Joko Widodo
, whose country assumes the Association of Southeast Asian Nations (Asean) chair next year, meanwhile called for a broadening of a standing ban of the
Myanmar
military's top officials at the bloc's gatherings.
Only "non-political" representatives, or bureaucrats are currently allowed to attend these meetings.
"
Indonesia
is deeply disappointed the situation in Myanmar is worsening," he said on the sidelines of the
Asean
Summit in Phnom Penh. "We must not allow the situation in Myanmar to define Asean." The participation of non-political representation should be applied beyond the bloc's biannual summits and foreign ministers' meeting, he said.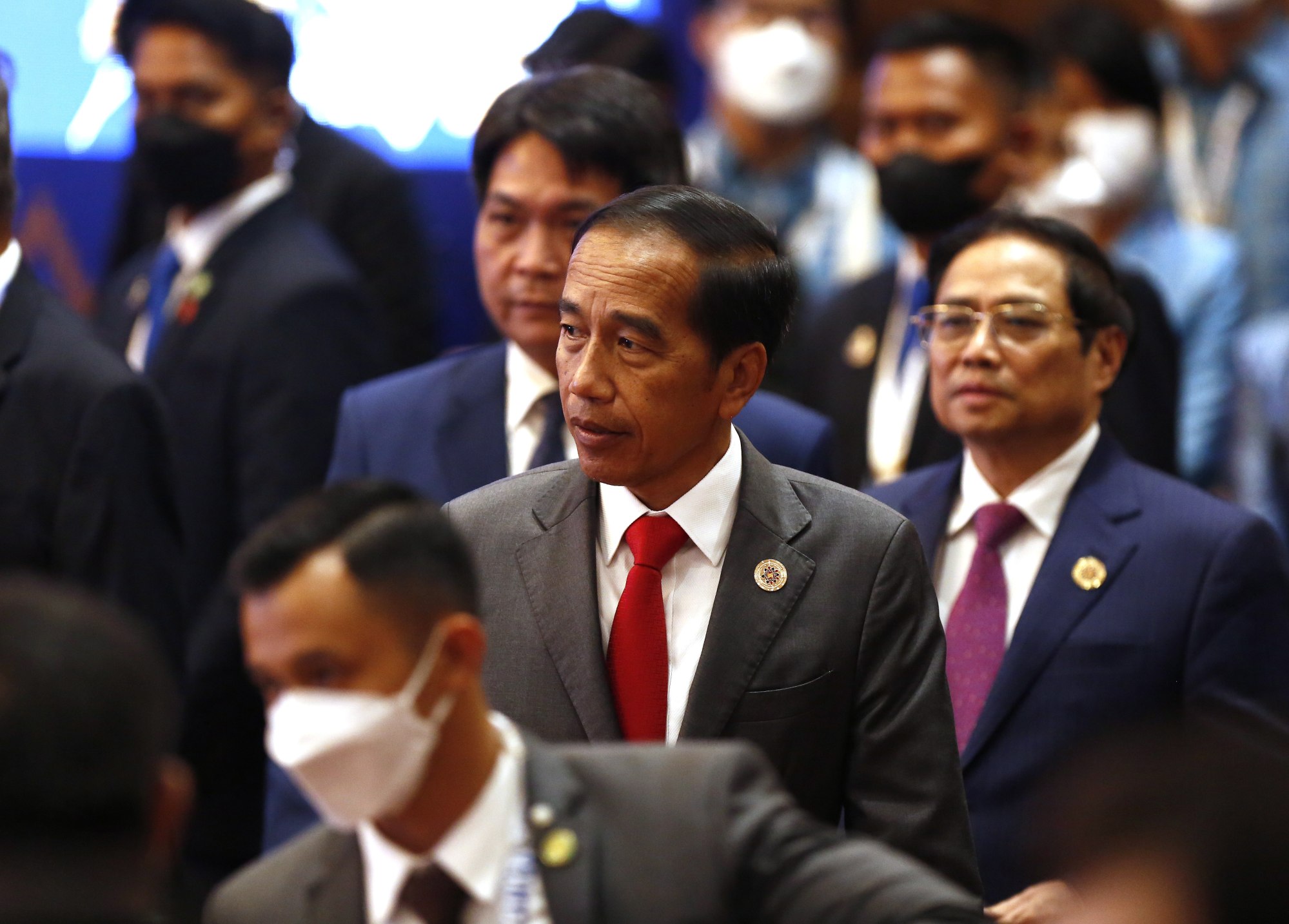 Expectedly, the unrest in Myanmar loomed large as Asean leaders opened the bloc's annual summit in the
Cambodia
n capital on Friday.
There has been deepening disappointment among some Southeast Asian nations over the lack of progress in implementing Asean's so-called five-point consensus that was hammered out with Myanmar coup leader Min Aung Hlaing last April.
The plan, among other things, called for the immediate cessation of violence and establishment of constructive dialogue of all parties.
Following a review of the plan, Asean on Friday reiterated that the five-point consensus "shall remain our valid reference and should be implemented in its entirety".
But it stressed the need for an "implementation plan that outlines concrete, practical and measurable indicators with specific timeline", which would be developed by the bloc's foreign ministers.
The Asean Coordinating Council was tasked to "further review" Myanmar's representation at the bloc's gatherings "if the situation so requires", according to a statement released after discussions among heads of state.
Currently, Myanmar's military officials are only barred from high-level gatherings, such as the Asean Summit and foreign ministerial meetings. Myanmar's Min Aung Hlaing was absent at the ongoing summit in Phnom Penh.
"Considering that the situation in Myanmar remains critical and fragile, with growing violence as a major concern which affects not only Myanmar but also Asean's community-building efforts, Asean is committed to assist Myanmar in finding a peaceful and durable solution to the current crisis," the statement said.
Leaders also said they would consider exploring "other approaches" to support the implementation of the peace plan, adding that it was "incumbent" on the Myanmar military to comply with its commitments to Asean.
Chong Ja Ian, associate professor of political science at the National University of
Singapore
, was not optimistic that the proposed measures could herald progress, adding that Asean required leverage to get Myanmar's military rulers to comply with the plan.
"It is not apparent what that might be at this point," he said. "Unless there is real and significant pressure as well as incentives, the junta is likely to brush off and ignore, if not dismiss, declaratory statements."
Asean leaders on Friday also held separate closed-door discussions with Chinese Premier Li Keqiang and South Korea President Yoon Suk-yeol. Li lauded China's economic ties with Southeast Asia as going "from strength to strength" in spite of the Covid-19 pandemic and a more complex international environment.
Asean is expected to hold separate talks with US President Joe Biden and Japanese Prime Minister Fumio Kishida on Saturday.
At the summit's official opening earlier on Friday, Cambodian Prime Minister Hun Sen had said the region was at the "most uncertain juncture", faced with broad "strategic challenges".
"We are now enjoying the fruits of our efforts and moving towards sustainable growth," he said. "We should always be vigilant as the current socio-economic situation in Asean as well as in the whole world remains fragile and divided."
Asean leaders also agreed in-principle to admit
East Timor
as the 11th member of the regional organisation.
The half-island nation with a population of 1.3 million will be granted observer status and allowed to participate in Asean gatherings, according to a statement. A road map would be set out for East Timor's eventual full membership.