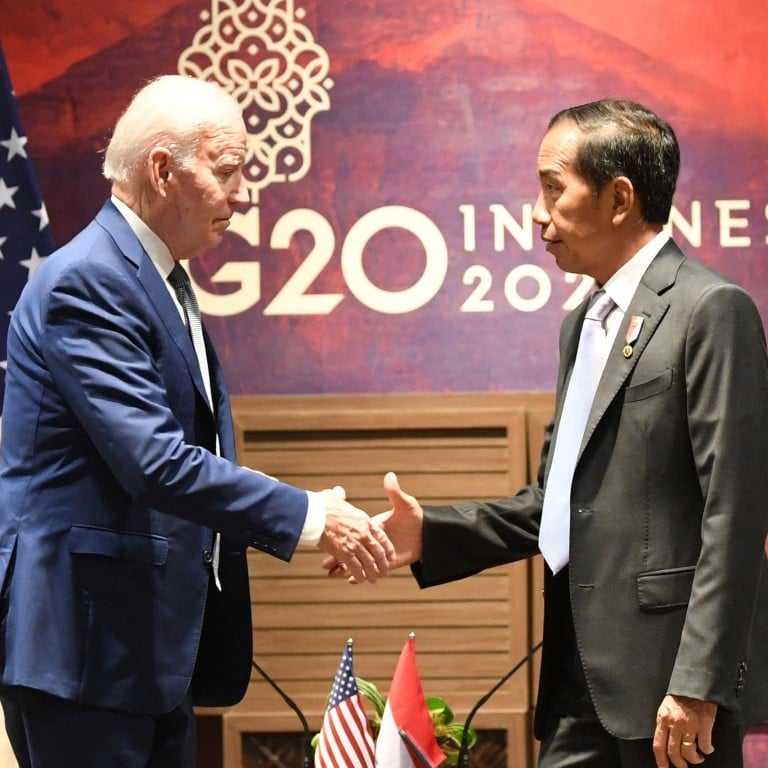 US pledges support for Indonesia's drone surveillance in tackling illegal fishing
The US will enable Indonesia's Maritime Security Agency Bakamla to 'procure drones, pilot training, and maintenance' for law enforcement on the seas
Washington is also launching two new programmes that will protect Indonesia's marine biodiversity, critical mangrove ecosystems
The
United States
will support
Indonesia
in strengthening its maritime surveillance drone programme to secure its coastlines from illegal fishing, the White House said on Monday following a bilateral meeting between President
Joe Biden
and his Indonesian counterpart
Joko Widodo
.
Under the newly unveiled cooperation, the US would enable Indonesia's maritime security agency Bakamla to "procure drones, pilot training, and maintenance that will significantly enhance Bakamla's capabilities related to maritime domain awareness, maritime law enforcement, and countering illegal fishing".
"Indonesia is a vibrant and critical, critical partner. As two of the largest democracies in the world, we're working together to preserve the rule-based system and international order, and to uphold
human rights
," Biden said during his meeting with Widodo in Bali ahead of the two-day
G20
Summit.
Bakamla had said it would use the centre to respond to "the challenges of ensuring security and safety at sea".
Collin Koh, research fellow at the Institute of Defence and Strategic Studies at
Singapore
's S. Rajaratnam School of International Studies, said the programme was not new as Indonesia had been a key beneficiary of US maritime security capacity building assistance under the Southeast Asia Maritime Security Initiative, alongside Vietnam.
"What's especially significant here is Bakamla's capacity building, on the whole its own buildup pales in comparison to the [Indonesian navy as] the latter enjoys greater access to funding, given it remains a dominant maritime security institution," Koh said.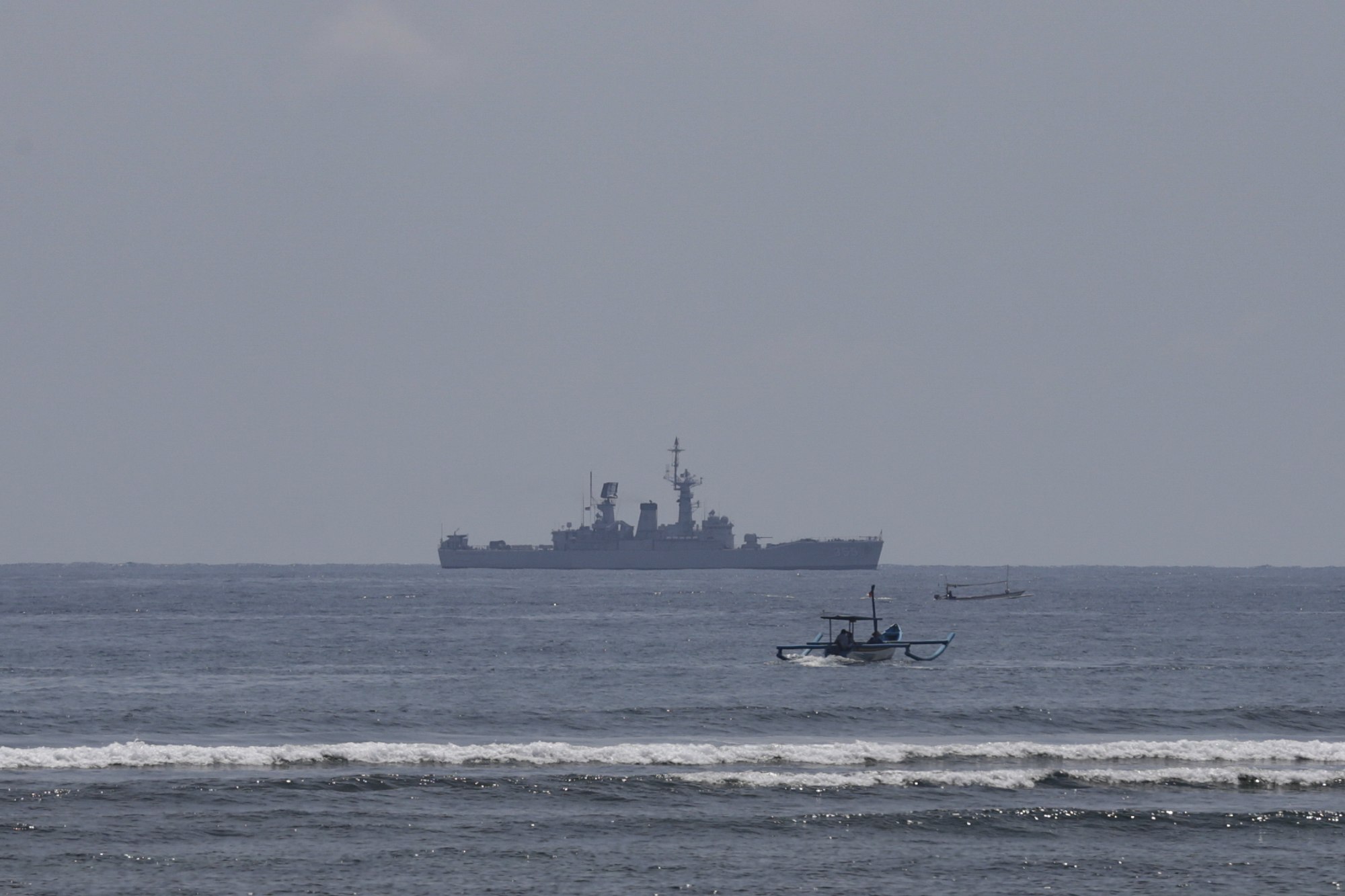 "Bakamla's acquisition of drone capability will help boost its overall maritime security capacity and ... reduce its dependence on [the Indonesian military] for air support."
The programme is among several new deals agreed by Jakarta and Washington, with the end goal of "pursuing a better future" for the two countries, according to Biden.
Biden also applauded the "historic pandemic fund" that current G20 chair Indonesia launched on Sunday to boost preparedness in low- and middle-income countries for future pandemics.
On his part, Widodo welcomed Biden to Bali and hoped that the G20 Summit "will be able to produce complete cooperation that will help global economic recovery".
Aside from helping Jakarta monitor illegal
fishing
activities on its vast coastline, the US is also launching two new programmes to protect Indonesia's marine biodiversity and critical mangrove ecosystems.
Washington also said both countries had successfully concluded negotiations to launch a US$698 million Millennium Challenge Corporation compact.
The new deal would support "the development of high-quality, climate-conscious transport infrastructure in five provinces; mobilise international capital in support of Indonesia's development goals, in part by building the capacity of Indonesia's financial markets; and increase access to finance for Indonesia's women-owned businesses and micro, small, and medium sized enterprises," the White House said.
The US' international development agency USAID was also partnering authorities of
Indonesia's new capital Nusantara
to "provide technical help on its development, with a focus on smart city", the White House said, but did not elaborate on the amount of funds Washington would give Jakarta to build the US$34 billion capital.
To support Jakarta's
net-zero emissions goal in 2060
, Texas-based oil and gas giant ExxonMobil and Indonesian state-owned energy company Pertamina had signed a US$2.5 billion agreement to enable key industry sectors, such as refining, chemicals, cement and steel, to lower their carbon emissions, the White House said.
The US International Development Finance Corporation will also team up with France's hydrogen power producer HDF Energy's investment in Indonesia called "Renewstable", which combines renewable energy and storage backed by batteries and green hydrogen, to deliver stable power to electricity grids.