Nepal
Get more with myNEWS
A personalised news feed of stories that matter to you
Learn more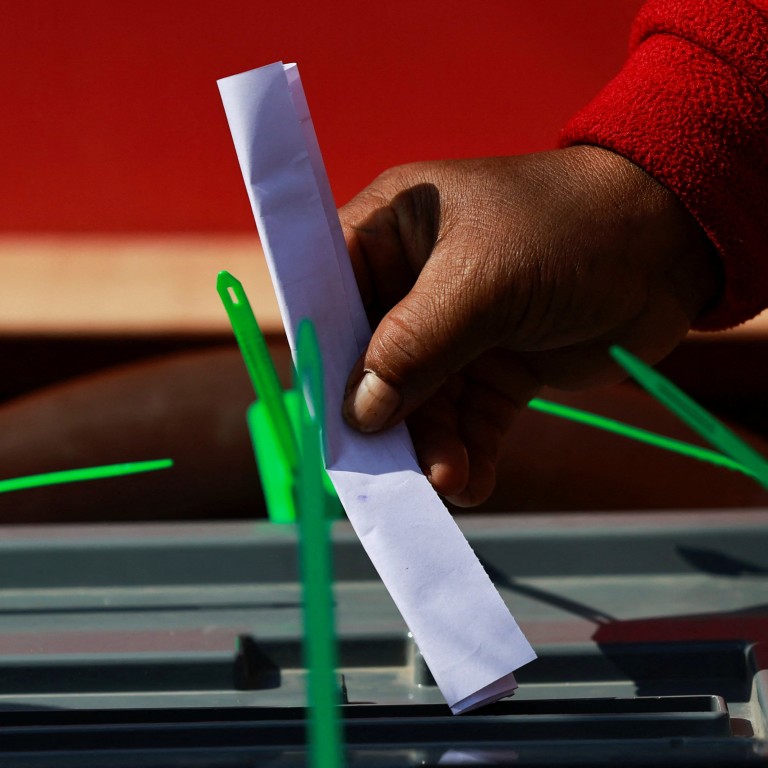 Nepal election could be 'turning point' in delicate balance of US, China, India geopolitical interests in region
Washington has stepped up efforts to expand presence in Nepal amid worsening Sino-US, China-India ties
Election results will be key to how the three powers will develop strategic interests in Nepal, with India and US keen to counter Chinese influence in region
The landlocked Himalayan nation of
Nepal
heads to the polls on Sunday in a closely watched general election that analysts say will determine how Kathmandu handles ties with the
United States
,
China
and
India
.
More than 17.9 million voters in the geopolitically sensitive South Asian country – sandwiched between China and India – will elect a new government and prime minister through the 165 seats in Nepal's parliament and the 550 seats in its provincial assembly that are being contested.
The polls come at a time when Kathmandu's import in regional politics is rising. China and India have long jostled for influence in neighbouring Nepal, but Washington has also recently intensified efforts to expand its own presence.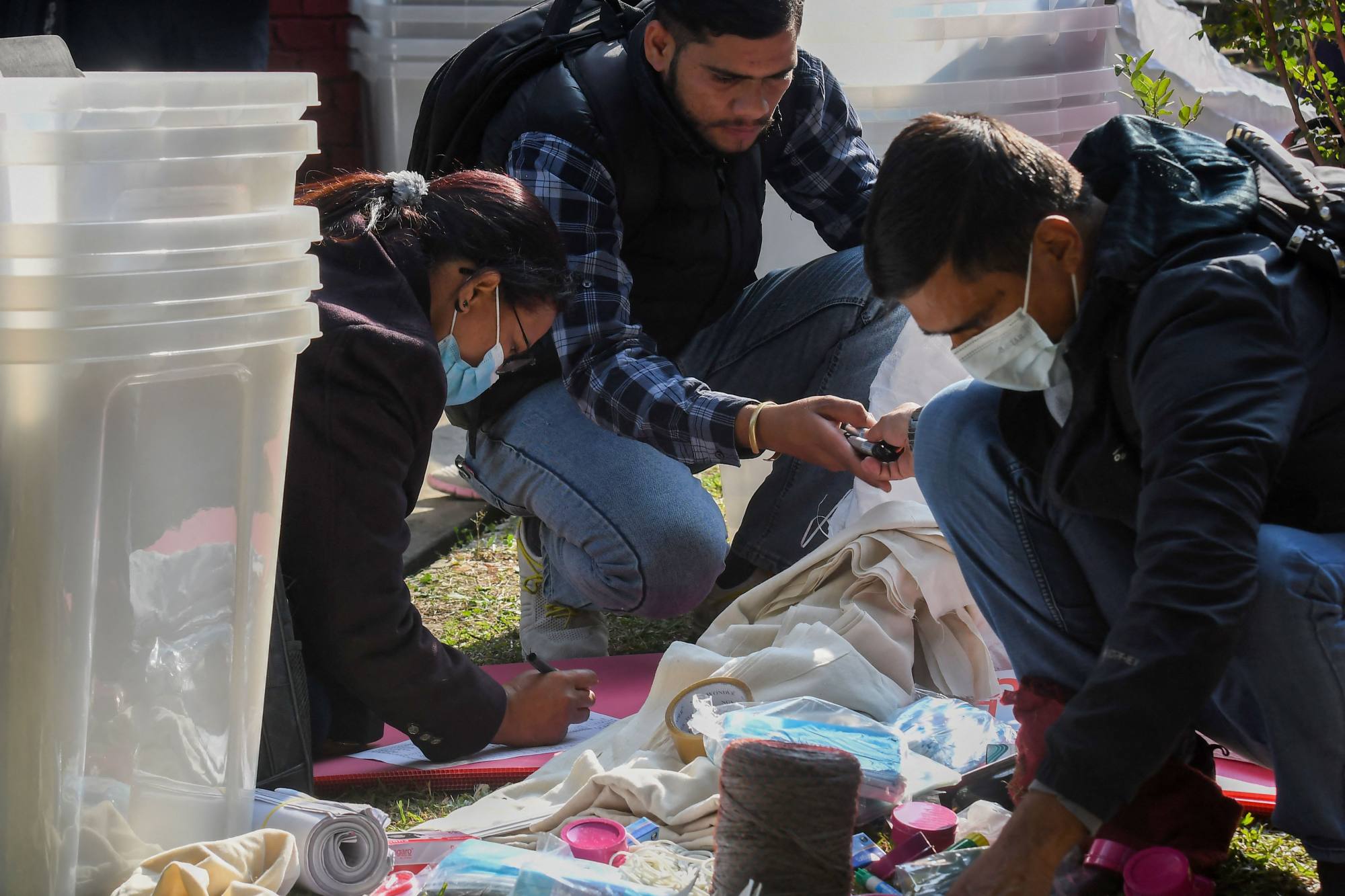 Chinese vice-minister for culture and tourism Li Qun made an unusual visit to Kathmandu earlier this month, despite previous recommendations for it to be called off in view of the election – a sign of the delicate situation Kathmandu finds itself in on foreign policy issues.
Much of it has to do with location. Nepal shares a border with China's
Tibet
region and is strategically important for Beijing, which analysts say regards the country as a bridge to the South Asian region.
Delhi, for its part, has traditionally enjoyed close ties with neighbouring Hindu-majority Nepal, which it sees as a "buffer" between India and China. India and Nepal share an open border policy, and the Indian army also recruits Nepalese citizens as soldiers in its Gorkha regiments.
At a time when Sino-US and China-India relations have nosedived, analysts say Washington's interest in courting Kathmandu away from Beijing has also peaked.
The results of the election could prove pivotal in determining Kathmandu's future relations with all three powers, said Suresh Chalise, Nepal's former ambassador to the US and Britain.
"There has been a political shift at the regional level and beyond," Chalise said. "As a result, the relationship between India, China and the US has a direct impact on Nepal's ties with them.
"Hence, Nepal's challenge will be to continue maintaining good ties with all the three amid this churn," he added.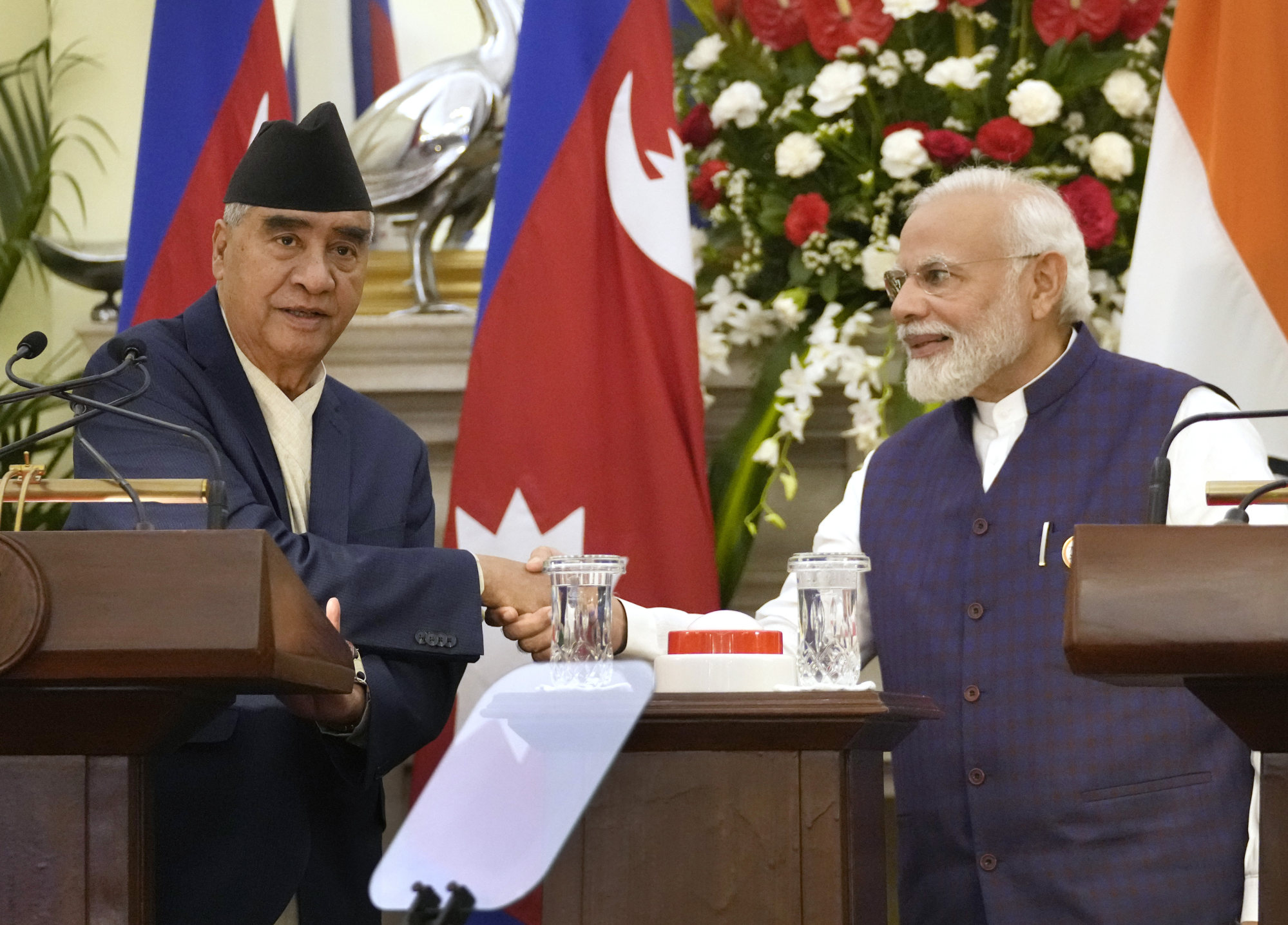 From 'pro-China' to 'pro-India'
Many, especially in Delhi and Washington, have cause to be concerned about the election result.
At the 2017 general election, Nepal's first to be held under a new constitution, two communist factions united with five other parties to contest the polls. Beijing was widely suspected to have played a role in uniting the factions – the Communist Party of Nepal (Unified Marxist Leninist), also known as the UML, and the Communist Party of Nepal (Maoist Centre), the CPN-MC.
The leftist alliance ultimately won and UML leader KP Sharma Oli, who had been labelled as a "pro-China" leader by the Chinese state-run tabloid Global Times in 2015, became Nepal's prime minister for the second time.
Oli's ascendancy spooked many in Delhi: his campaign in that election had been built on stoking resentment against India after it imposed an unofficial blockade on the transport of essential goods to Nepal in 2015 over the country's new constitution. He has also repeatedly used the pandemic to target India, calling the coronavirus an "Indian virus" and mocking the Indian state emblem.
By contrast, Oli pursued closer ties with Beijing while in office. In 2016, during his first term, he signed the Transit and Transportation Agreement, a key pact that allowed Kathmandu access to Chinese sea and land ports, thereby ending its sole dependence on India for trade. In 2017, Nepal also joined Beijing's Belt and Road Initiative, which many saw as a sign that the landlocked country was seeking alternatives to India for trade and logistics.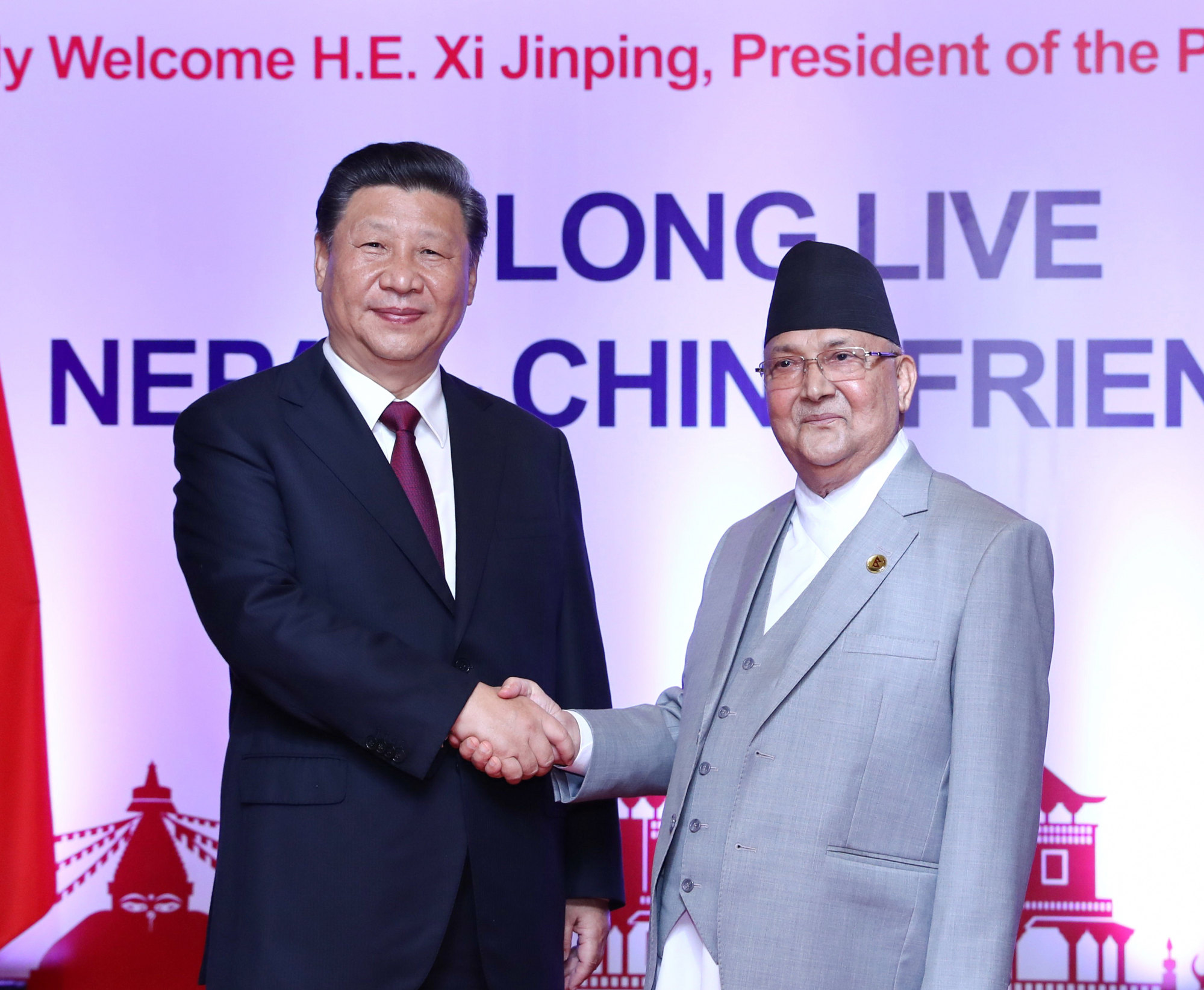 Oli's visit to China in 2018 led to Chinese President Xi Jinping coming to Kathmandu a year later in a boost for bilateral ties. Both countries signed a raft of agreements, with Xi pledging US$493 million in aid.
At the same time, Kathmandu kept Washington at bay under Oli's tenure. Despite Nepal signing up to the US Millennium Challenge Corporation (MCC), making it eligible for a US$500 million developmental grant, Oli's government refused to push for its ratification in parliament.
Sher Bahadur Deuba, the Nepali Congress president who replaced Oli as prime minister in 2021 following a vote of no-confidence,
ratified the MCC
in February this year – a move Beijing criticised as a sign of the US' "coercive diplomacy". Deuba, who the Global Times has termed a "pro-India" leader, has tried to deepen ties with the US and India, in stark contrast to Oli.
The last few months have also seen a flurry of high-profile visits to Kathmandu by US lawmakers and officials in a bid to deepen bilateral ties. Deuba had been expected to visit the US in July, becoming the first Nepalese prime minister to do so in over two decades. However, the visit was called off, ostensibly due to scheduling issues.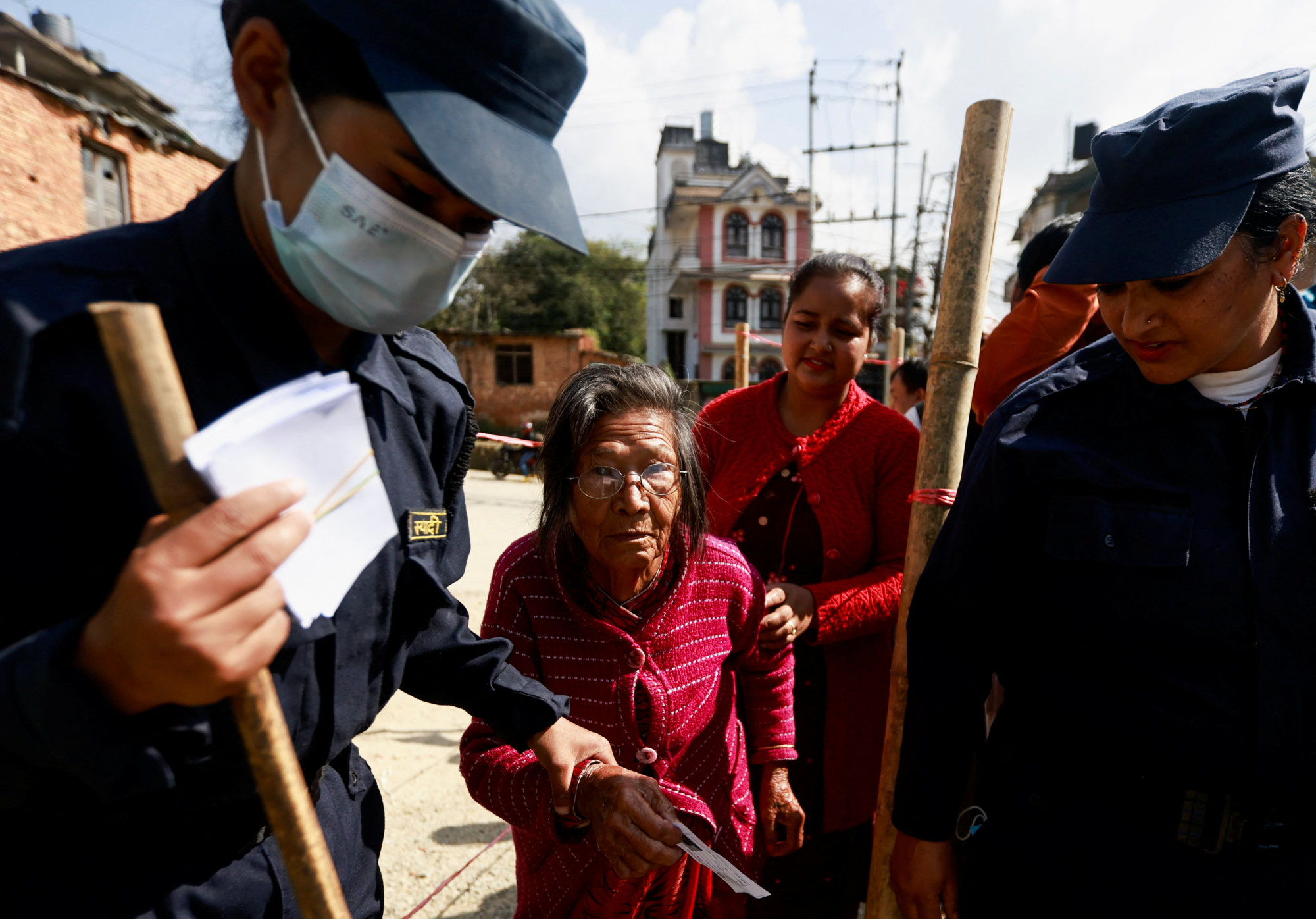 Land disputes, nationalist sentiment
The election comes at a time of great turmoil in Nepalese politics.
The two communist factions have since split and are fighting each other. The CPN-MC, now led by Pushpa Kamal Dahal "Prachanda", and the Nepali Congress – the current ruling party led by Deuba – have joined forces and are expected to be ahead in the race, according to a Kathmandu-based political analyst who did not wish to be named.
"On paper, the Nepali Congress and the CPN-MC are a strong combination because the Nepali Congress is expected to hold on to its votes while the CPN-MC will split the communist vote and break into Oli's base," the analyst said.
Should Deuba and Prachanda win, observers expect the new government to continue its policy of maintaining good ties with Beijing while also building relations with Delhi and Washington.
Sangeeta Thapliyal, a professor at the Jawaharlal Nehru University's Centre for Inner Asian Studies, said the changed political environment and the likelihood of the Deuba-Prachanda duo – seen as a more moderate alliance – having the upper hand could soothe frayed nerves in Delhi and Washington.
"New Delhi is less likely to be concerned this time," Thapliyal said. "In 2017, there was a new leftist alliance backed by the Chinese, which there isn't, this time."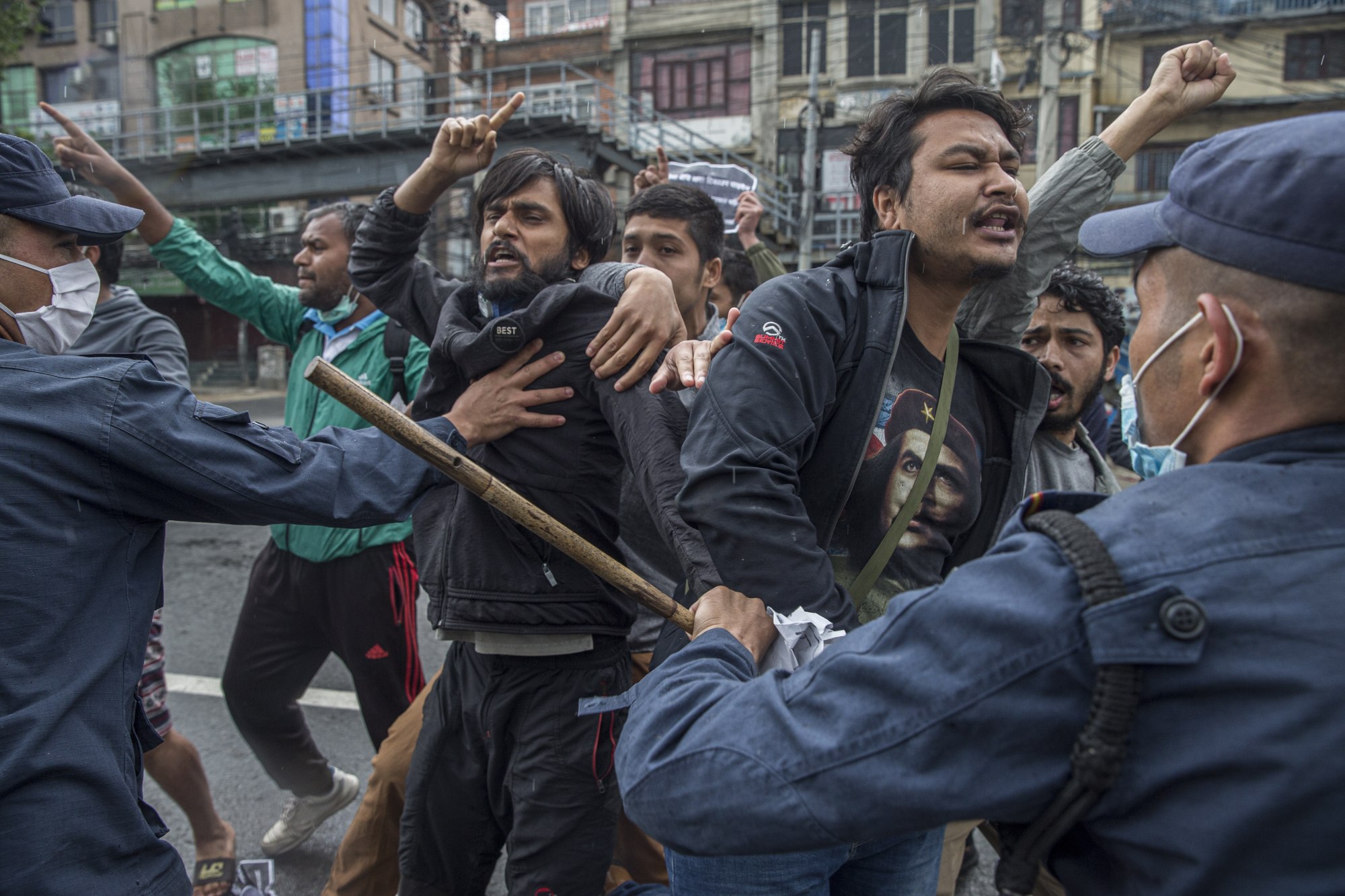 However, observers have pointed to the uneasiness triggered by Oli's campaign and the mixed signals he has sent out.
He chose to launch his campaign from Darchula, a border town adjoining the region where Nepal and India have had a historic, unresolved land dispute that flared up in 2020, when Kathmandu issued a new map claiming the contested area – in retaliation to Indian defence minister Rajnath Singh inaugurating a new road inside the disputed territory.
Oli referred to the dispute during his electoral campaign in early November, saying his government would "take back" all encroached land.
"We will not give up an inch of our land to others in a question of nationality. We have already issued a map from parliament," he said.
Despite this, Oli later insisted that Nepal would remain "neutral" and "non-aligned".
"We will be a reliable friend and neighbour of both [China and India] Our foreign policy will be based on mutual benefits and mutual respect," he said.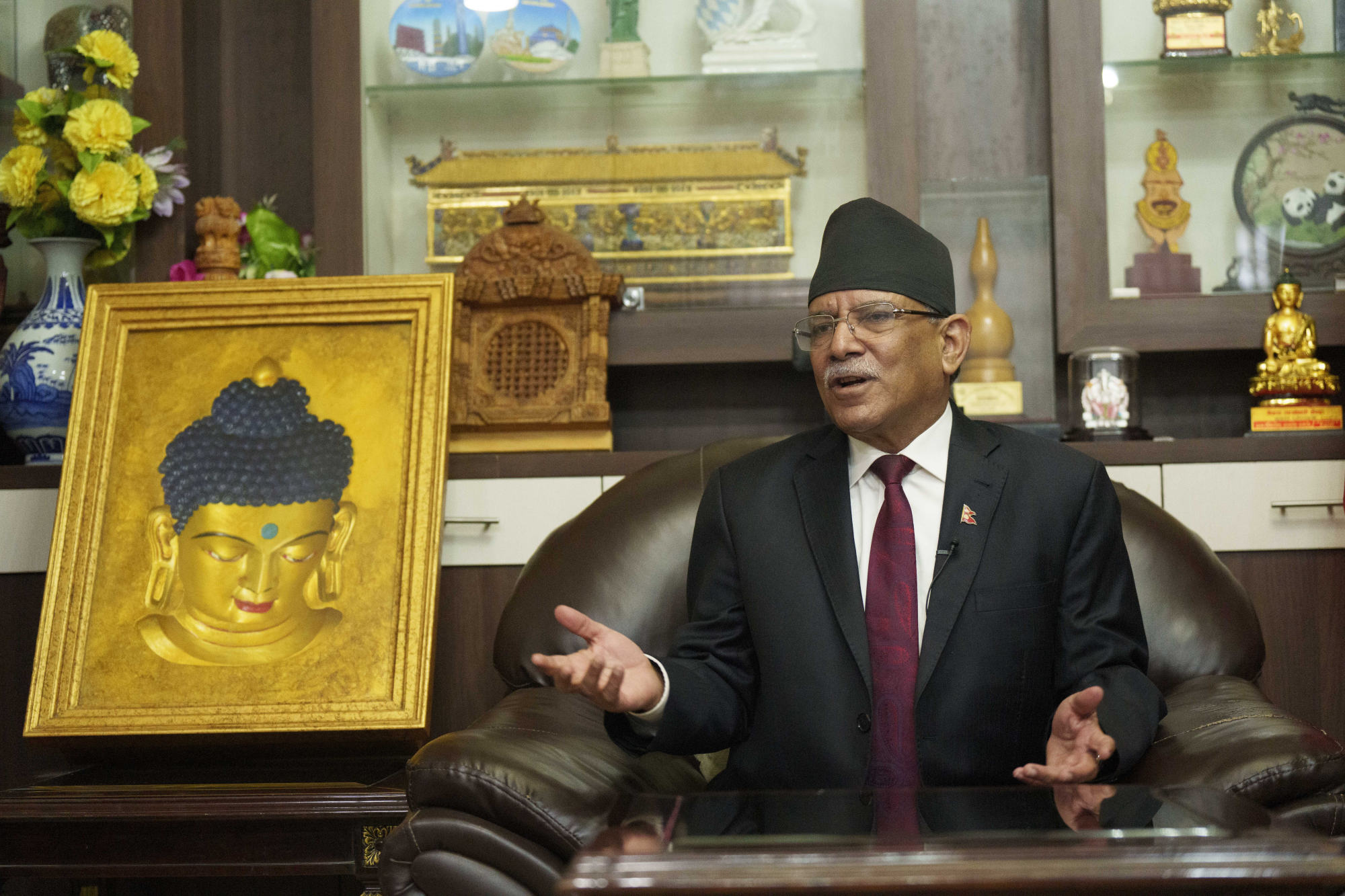 Santosh Sharma Paudel, head of the Centre for Strategic Affairs at the Kathmandu-based Nepal Institute for Policy Research think tank, said Oli's campaign continued to signal his nationalistic stance against India, which has so far stayed silent on the rhetoric and instead sent more than 200 vehicles to Nepal as logistical support for the polls.
"Some Nepalese political parties … base their nationalistic credentials on what they can say against India," Paudel said. "Oli's UML … is trying to build that narrative that Oli is the only leader who is standing up to India in Nepal's interest and territoriality."
Not to be outdone, Deuba insisted the new maps were approved by all parties, including his, in the Nepalese parliament, while ally Prachanda claimed credit for the maps, saying the move was at his behest.
However, analysts say that the duo, in their campaigns and the manifestos released by their parties, have been reluctant to antagonise Delhi.
"The Nepali Congress has taken a very balanced view of Nepal-India ties, where they have mentioned the land dispute but have not added any adjectives to it," said Thapliyal, adding that the party's manifesto had tried not to single out Delhi.
Prachanda's party had also "mellowed down" its rhetoric around India, she added.
Clashing priorities
All these conflicting signs from the campaign trail will have raised eyebrows in Washington, Beijing and Delhi, with all three having different priorities when it comes to Nepal.
Countering rising Chinese influence in both Nepal and the region will be key for the US and India as they seek to boost ties with Kathmandu and expand their presence, analysts say.
"India is likely to further the economic aspect of the ties – from pushing infrastructural development to connectivity," said Thapliyal, pointing to the BBIN, a grouping of Bangladesh, Bhutan, India and Nepal focused on expanding connectivity and sharing resources such as water, power, transport and creating infrastructure.
"Nepal is land-linked to India and that can have mutual benefits for both countries. Nepal wants economic and social security, which India could help with," Thapliyal added. "In exchange, New Delhi would want stronger cooperation from Kathmandu on our security concerns."
With Nepal continuing to back the one-China policy, former Nepalese envoy Chalise said the US would be "very keen to explore if Kathmandu can be persuaded to be independent and not back the policy".
Much of how Kathmandu dealt with Washington would also depend on what happened to the MCC grant, he added.
"In some ways, the MCC is the litmus test for the US," Chalise said. The execution of the grant, or lack thereof, will tell the US how Nepal wants the relationship to be."
Analysts predict Beijing will continue to deepen its presence in the region, with Chinese strategy driven by multiple interests, economic ones not least among them.
"Nepal is China's bridge to South Asia. If it can create the right conditions, China could easily trade with and through other South Asian countries like Bangladesh, via Nepal," Chalise said.
Nepal is also important to Beijing because it shares a border with the sensitive Tibetan region. In the past, Tibetans fleeing Tibet would find shelter in Nepal, but that has steadily changed. Tibetan refugees now often face a crackdown in Nepal, ostensibly due to Chinese pressure.
Thus, having a government of its choice could become crucial for Beijing, the former envoy added.
"China believes that if the government is weak and unstable, it won't be able to serve Chinese interests in the region," Chalise said.