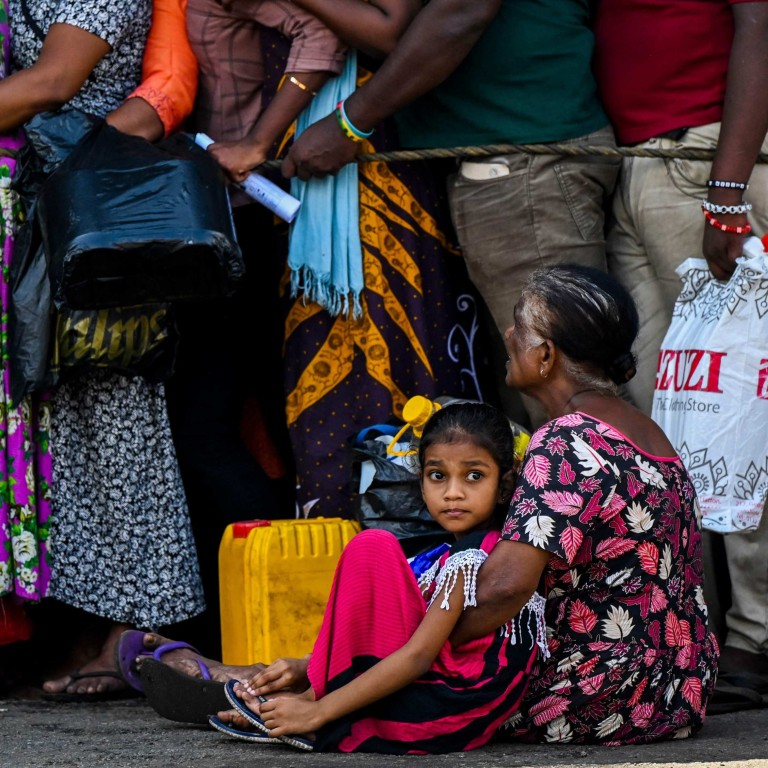 Sri Lanka's new budget had to be IMF friendly. But is it friendly enough for the nation's beleaguered citizens?
Ranil Wickremesinghe's first budget as president had to meet certain conditions laid out by the International Monetary Fund
But many experts, activists believe he's not doing enough to deal with the economic crisis still affecting millions, including hungry children
Sri Lanka's recently appointed president may have presented his first full budget to parliament, weeks after a vital agreement with the International Monetary Fund was arranged, but Ranil Wickremesinghe's "open economic system of social protection" strategy is not enough, experts say, to overcome the fiscal crisis still battering his country's people.
In line with IMF conditions laid out for the nation to secure US$2.9 billion in financing, the budget proposes various measures including income tax reforms, more tax on diesel, petrol and crude oil at the point of importation, the restructuring of loss-making state-owned enterprises like Sri Lankan Airlines, labour law reforms, and changes to the social welfare system.
With these changes government revenue for 2023 is projected to be LKR 3,415 billion (US$9.2 billion), with tax revenues projected to rise from the LKR 1,852 billion projected during the interim budget of 2022 to LKR 3,130 billion, mainly through the new Inland Revenue (Amendment) Bill, passed in October but not yet implemented. It aims to broaden the tax base.
However, the total budget deficit is expected to expand further to LKR 2,404 billion (US$6.5 billion) from the LKR 2,333 billion projected in the interim budget of 2022 – a dismal sign, according to many of the country's academics.
A strategic recovery path [from the economic crisis] is not visible in Wickremesinghe's budget, said Lalithasiri Gunaruwan, an economics professor at the University of Colombo.
"If expenditure grows much faster than revenue, that means the fiscal situation is going to get worse next year. I cannot consider that as a good indicator," he said.
This is the country's first full budget after the
economic crisis escalated earlier this year
, with severe shortages in fuel and medicine and soaring food prices. Following
Sri Lanka's
historic debt default in May, mass protests against deteriorating living standards led to a government change, with Wickremesinghe replacing Gotabaya Rajapaksa as president.
Following the IMF agreement, Sri Lanka is now awaiting the nod for debt restructuring from China, India and Japan, its major debt holders. Meanwhile, last month the country's year-on-year inflation marked 66 per cent, down from 69.8 per cent in September, with food inflation at 85.6 per cent, down from 94.9 per cent.
Ambitious targets
Through this budget, the new foundation for the Sri Lankan economy is being laid, Wickremesinghe said on November 14, adding that it will be defined as a social market economy, or an "open economic system of social protection".
Wickremesinghe, who is also finance minister, has proposed a number of ambitious targets. These include increasing government revenue to around 15 per cent of GDP by 2025, from 8.3 per cent at the end of last year. He also expects to reduce inflation to a "mid-single digit", while moderate interest rates and less pressure on exchange rates are also aims.
However, activists see his budget as disconnected from everyday reality.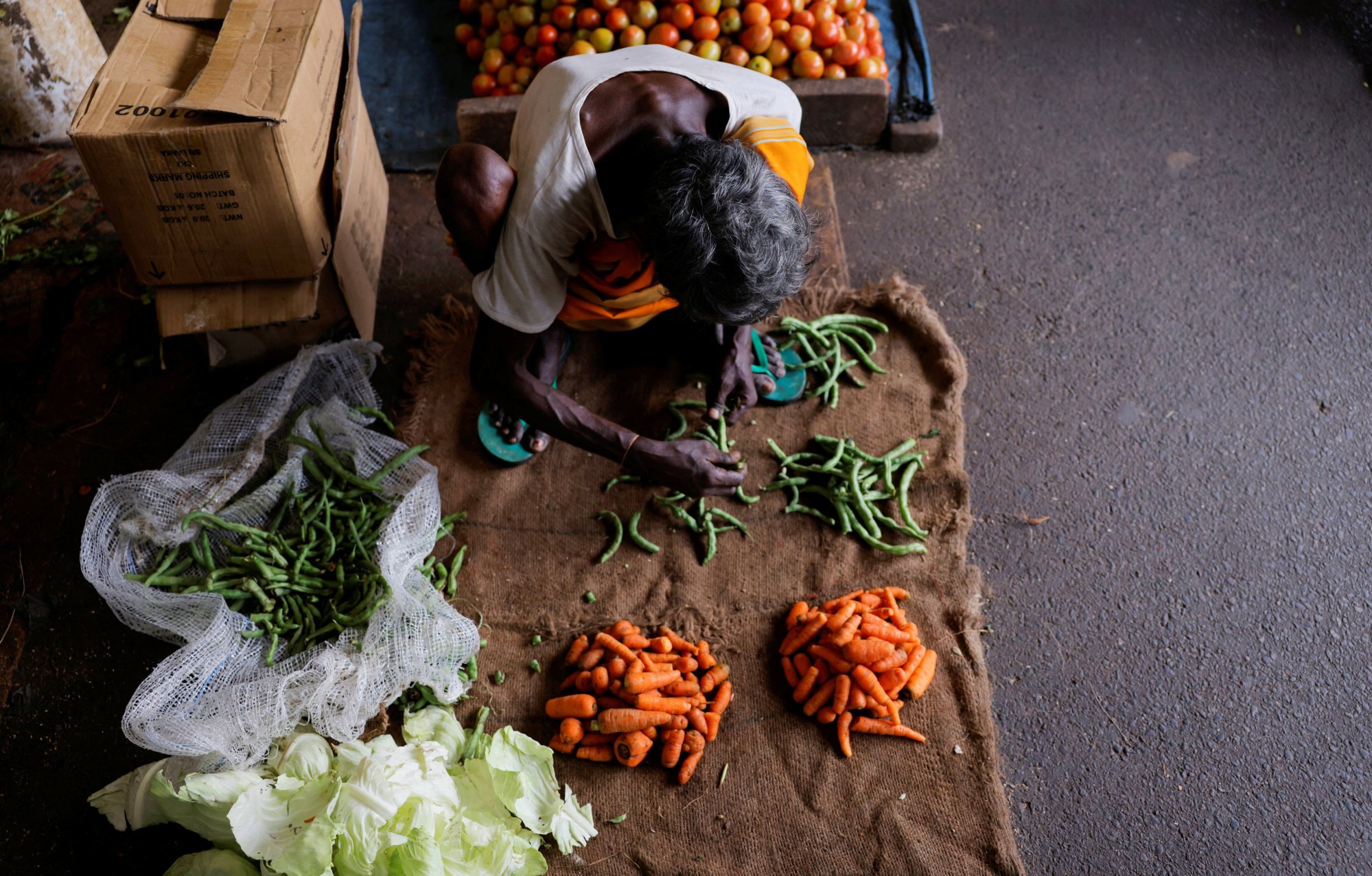 "People faced much hardship this year, and this budget only confirms that there is no relief in sight for the people in the coming year as well," said Niyanthini Kadirgamar from the Feminist Collective for Economic Justice, made up of experts, activists and students from across Sri Lanka.
Unemployment is on the rise, particularly among young people, women and daily wage workers, with people's lives becoming much more "precarious", but the budget fails to address that, she said.
She added that labour reforms should raise alarm bells because laws will be passed in favour of employers, taking away protection employees currently have. And, she said, the proposed insurance scheme to protect those who lose their jobs only covers the private sector, irrelevant to many Sri Lankans who are employed in informal roles and do not qualify.
Furthermore, the budget is dependent "on trying to attract foreign direct investment rather than investing in local industries", said Kadirgamar.
The "positives"
More positive proposals on the budget include the rationalisation of public expenditure, and public investment, according to Professor Gunaruwan.
"For instance, having an overarching body overseeing the Department of National Planning, handling capital investment, may help prevent Sri Lanka from becoming more in debt through unsolicited projects with no competitive bidding," he said.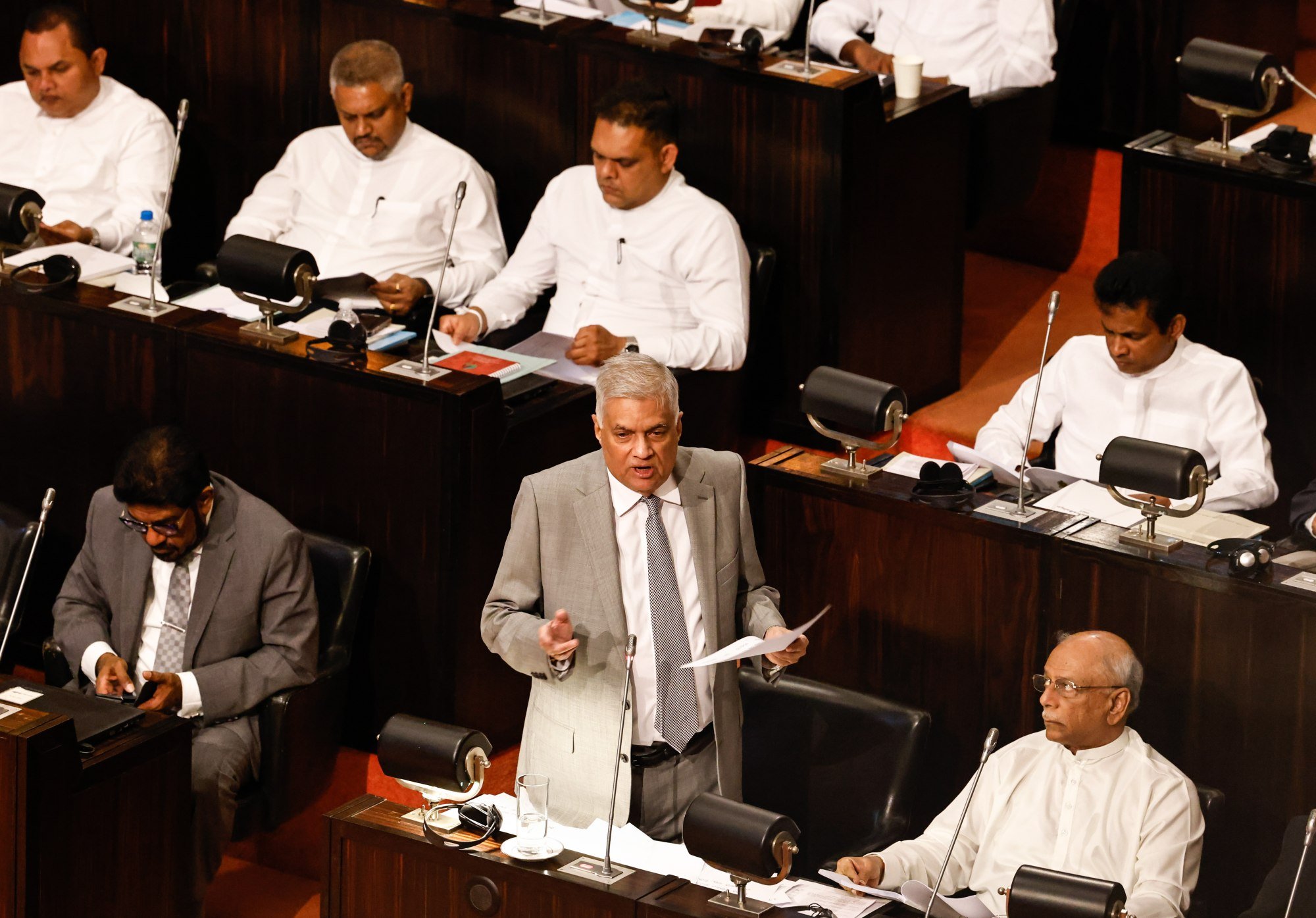 By April 2022 the nation's total external debt was US$35.1 billion.
More than 400 loss-making government institutions and enterprises are to be restructured, but to function as profit-making entities they also need managerial autonomy, independence, commercial operational viability and be excluded from political interference in decision making, Gunaruwan said.
Currently, the 52 major state-owned enterprises in Sri Lanka make a total loss of LKR86 billion (US$231 million) per year.
Meanwhile, many of Sri Lanka's teachers believe the budget has ignored the education system and pupils by not allocating more funds for school meal programmes.
"Malnutrition is a critical issue among schoolchildren, and the existing nutritional programme targeting 1.1 million public school children, out of 4.3 million, only allocates LKR60 (US$0.60) per student. This does not pay even for a bun or a cup of tea these days," said Joseph Stalin, General Secretary of the Ceylon Teachers' Union.
He said it was "hilarious" that the government instead prioritised providing internet facilities to rural schools.
A United Nations report in June said the inability of schools to provide meals increased the risk of children dropping out of education. Unicef said Sri Lanka has 56,000 children with severe acute malnutrition.
The economy is not divorced from the people, said Kadirgamar.
"If the government thinks it is possible to transfer all the costs of an economic recovery plan onto the [people], they have already settled themselves for a massive failure," she said.