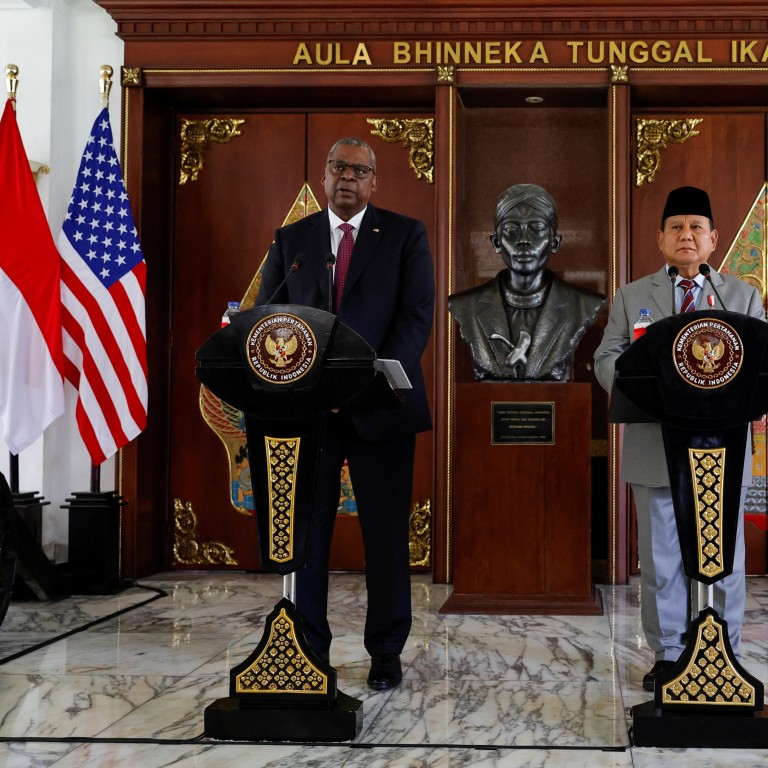 Indonesia 'good friends' with US and China, can play role in reducing tensions: defence minister
Indonesia remains neutral diplomatically and will maintain ties with major powers including China, Russia, said Defence Minister Prabowo Subianto after meeting US Defence Secretary Lloyd Austin
The meeting came three days after Prabowo visited China's Xi'an city, underlining Indonesia's intent to remain neutral amid US-China rivalry
Indonesia
will always take a neutral diplomatic position and maintain relationships with major powers including
China
and
Russia
, though it will defend its sovereignty when needed, the country's defence minister said on Monday during a news briefing with his American counterpart.
"Indonesia always takes the position of trying to maintain the best of relationships with all nations, especially all major powers. We have openly declared many, many times that we consider China to be a friendly nation to Indonesia," Defence Minister Prabowo Subianto said after meeting
US
Defence Secretary Lloyd Austin on Monday.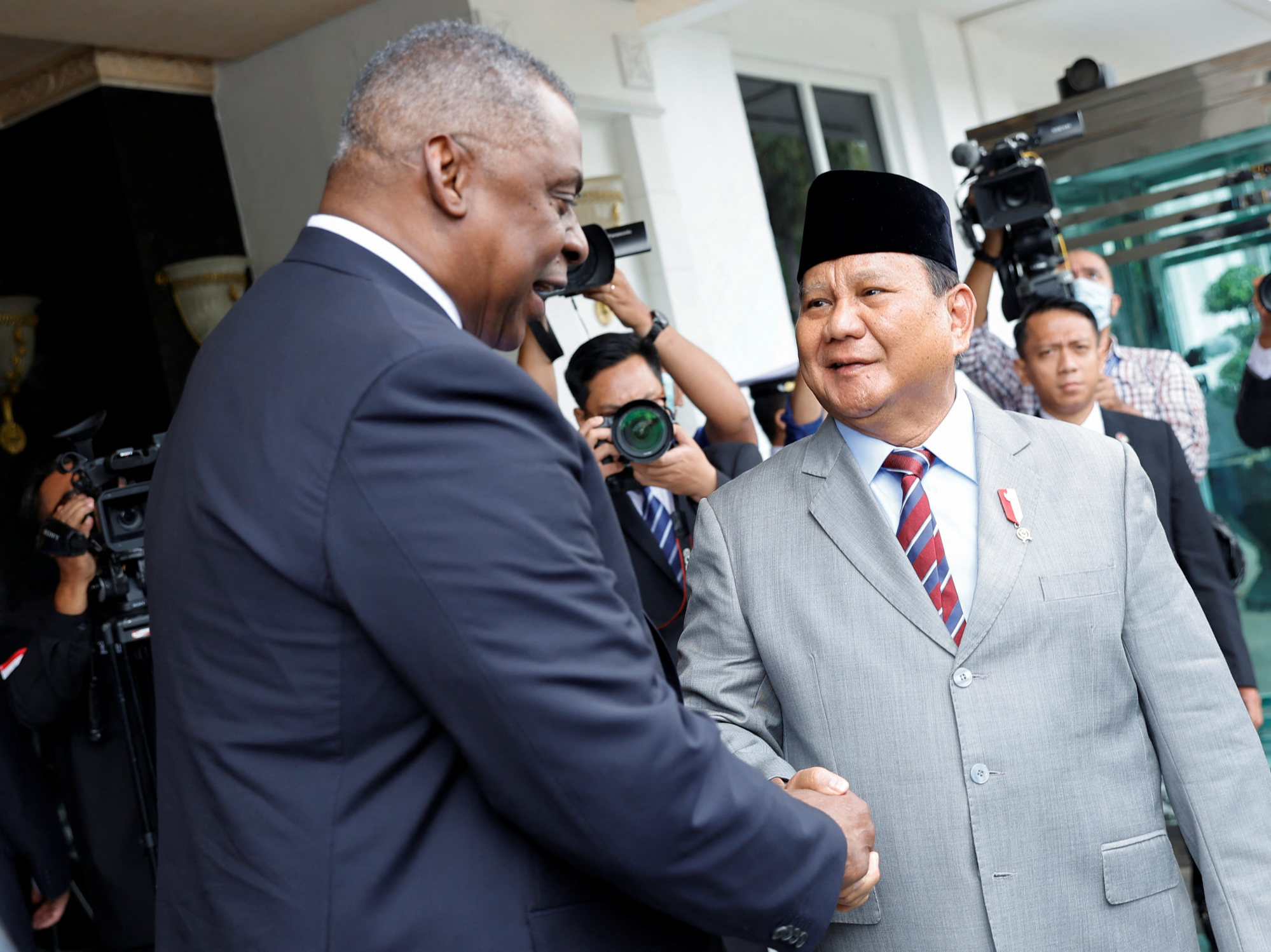 Prabowo said Indonesia prioritised dialogue on matters of "possible misunderstandings, possible differences of opinions in matters of territorial waters", but that it would "defend our sovereignty and will defend our independence" in case of intrusions.
He said Indonesia, being "good friends" to both the US and China, could play a supporting role in "maintaining communications, relationships" to prevent an escalation of tensions.
Prabowo noted that Jakarta had not faced any pressure from Washington regarding its relations with Beijing.
"Our American friends have never pressured us to cease our relationship with China, so we value our relationship with China. As an independent and sovereign country we reserve the right to use and acquire equipment from many many countries," he said.
The Indonesian Air Force's inventory includes Russian-made Sukhoi-27 and Sukhoi-30 jets, as well as a number of American F-16 jets.
On the focus of both countries' defence ties in the years ahead, Austin said: "Indonesia is a leader in the region, and because we share common values and common vision for the region, we want it to remain free and open. What we'll focus on going forward is making sure we continue to build on interoperability and focus on modernisation of capabilities."
In their meeting last week, Prabowo and Wei agreed to resume joint exercises and training, which were halted during the pandemic. While Indonesia's defence relationship with China is not as strong as with the US – which Austin on Monday said "dates back to 1970" – Prabowo has said that ties with Beijing have "grown quite dynamic" in recent years.
Jakarta and Beijing have cooperated across joint naval exercises, training programmes for military officers and think tanks, and fighting transnational crimes and disaster prevention, according to a statement on Indonesia's Ministry of Defence website following the meeting last week.
Wei said that the two countries' military should "play a greater role in maintaining regional security and stability as the Asia-Pacific region is facing complex challenges".
It may take a while for Beijing to level Jakarta's defence cooperation with Washington.
But the deal with Boeing has been reportedly snagged over financing, as Jakarta insisted on paying in installments. Both sides had initially planned to sign the deal before the end of this year.