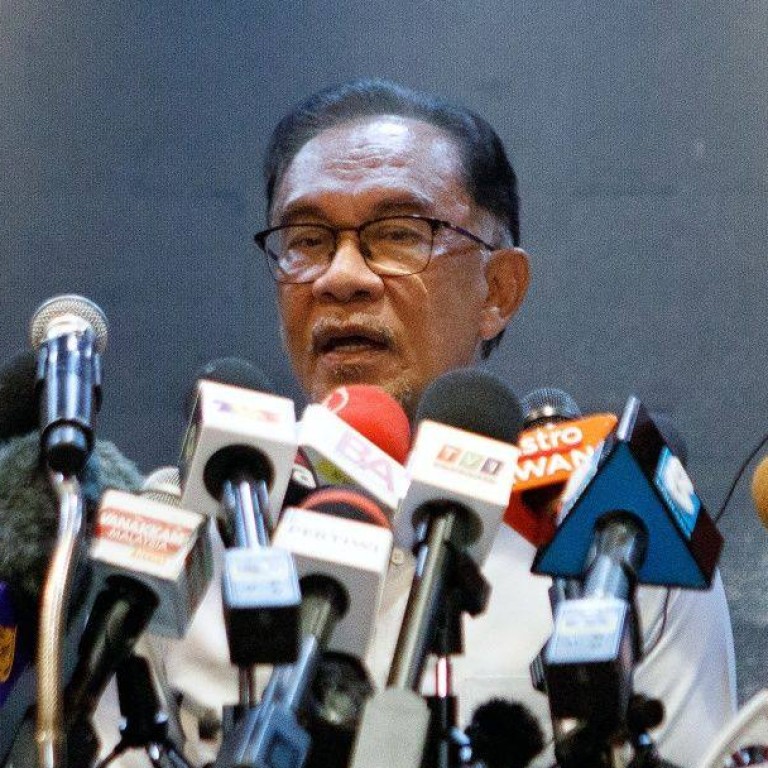 Malaysia election 2022: Anwar 'very optimistic' about leading coalition government with corruption-tainted rivals
Anwar Ibrahim 'pleased' with Monday's coalition talks between Pakatan Harapan and Barisan Nasional, during which leaders said 'stability' was a priority
The multiracial PH and the BN bloc, anchored by ethno-nationalist Umno, have opposing ideologies but have been in talks since Muhyiddin's PN made gains in the election
Malaysia
's reformist opposition leader
Anwar Ibrahim
on Monday said he was
"very optimistic"
of leading a coalition government with corruption-tainted arch-rivals, a move that could stymie efforts by another contender,
Muhyiddin Yassin
, to become prime minister after a deadlocked election.
Following
Saturday's vote
– which resulted in a hung parliament – initial expectations were that Muhyiddin was in pole position to become prime minister as his Perikatan Nasional (PN) alliance was seen as most likely to cobble together a simple majority.
Anwar's multiracial Pakatan Harapan (PH) alliance won 82 seats while PN – which includes the hardline Islamist PAS party – won 73 seats. The incumbent Barisan Nasional (BN) ruling coalition led by Ahmad Zahid Hamidi, won just 30 seats.
The multiracial PH and the BN bloc, anchored by the ethno-nationalist United Malays National Organisation (Umno), have diametrically opposing ideologies but Zahid and Anwar on Monday led a meeting of both sides' top leaders.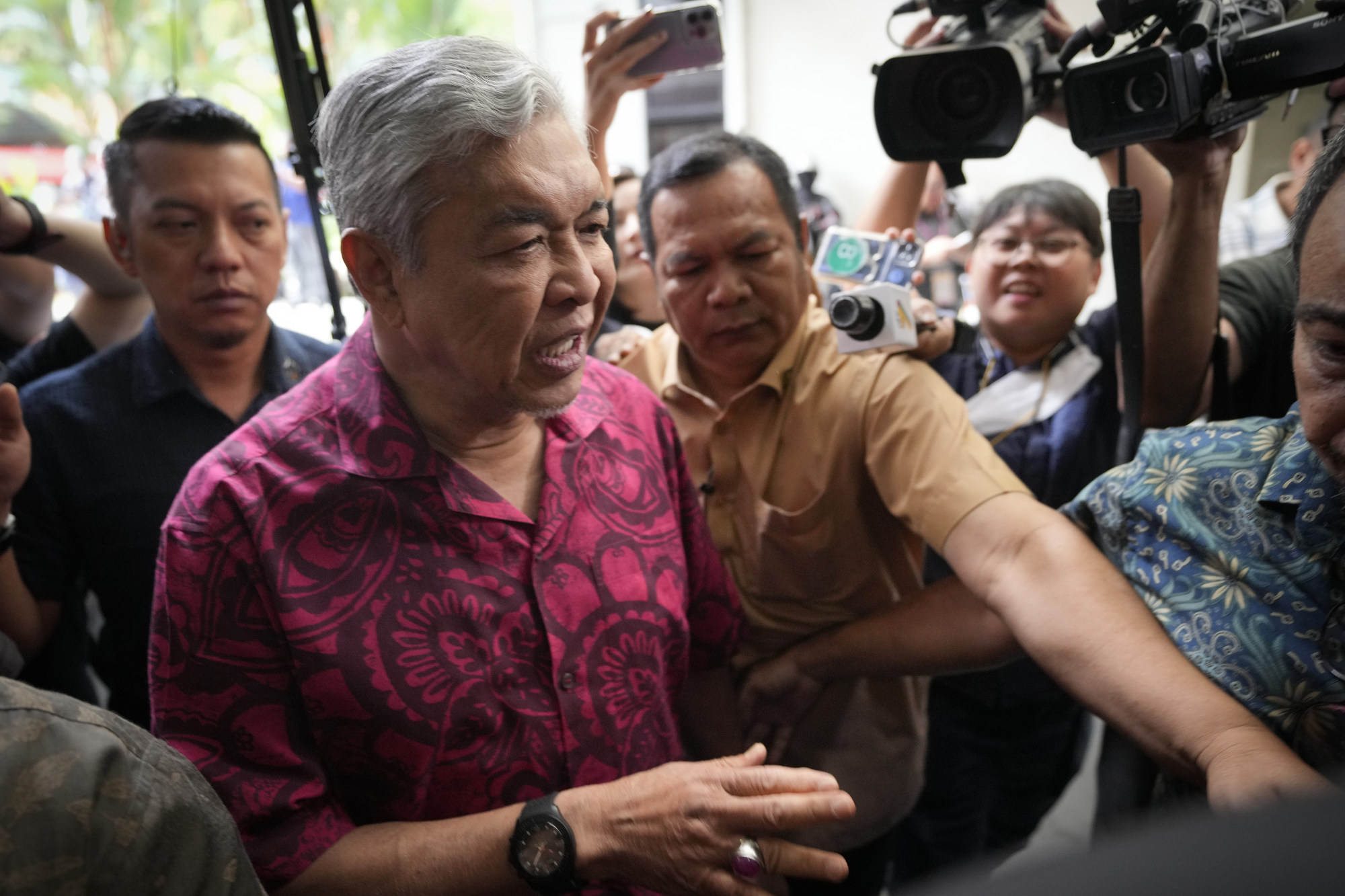 The various alliances' leaders must submit their respective prime ministerial nominees to the National Palace by 2pm on Tuesday, after an initial Monday deadline was extended.
"I am very pleased with the outcome of the meeting. We had seven representatives from BN to discuss the formation of a coalition government under my leadership," Anwar said in a press conference. "We prioritise key issues for this new government. First, stability: we require political stability to carry the country forward."
PH later issued a statement saying it had entered a "serious negotiations phase" with BN. Umno's president Ahmad Zahid said his alliance had formed a negotiation committee to handle talks with other blocs.
The alliance leader, who is facing dozens of corruption charges, has come under intense internal pressure following Saturday's vote, with some dissenters suggesting he should bear the responsibility for its poor showing and resign immediately.
Ahmad Zahid had been key to Prime Minister
Ismail Sabri Yaakob
, a BN member, calling the
snap election
with the coalition chief saying the ground was sweet for a dominant victory.
Instead, it was PN that made major gains.
Its triumph was mainly in the north of Peninsular Malaysia, where the message by Muhyiddin and his Islamist allies, who have hardline religious teachings with technocratic credentials, resonated with heartland Malays jaded by constant bickering between PH and BN – until now the main political forces in the country.
With some MPs from BN purportedly in unilateral talks with PN and Muhyiddin, Ahmad Zahid on Monday warned only the bloc's top decision-making body was authorised to negotiate entering into an alliance with other groups. Anyone who acted against this would be sacked, he said.
Hishammuddin Hussein, an Umno vice-president, issued a statement on Facebook to reiterate his refusal to support Anwar's group. "I am willing to be fired by the party but will never change this firm stance," he said.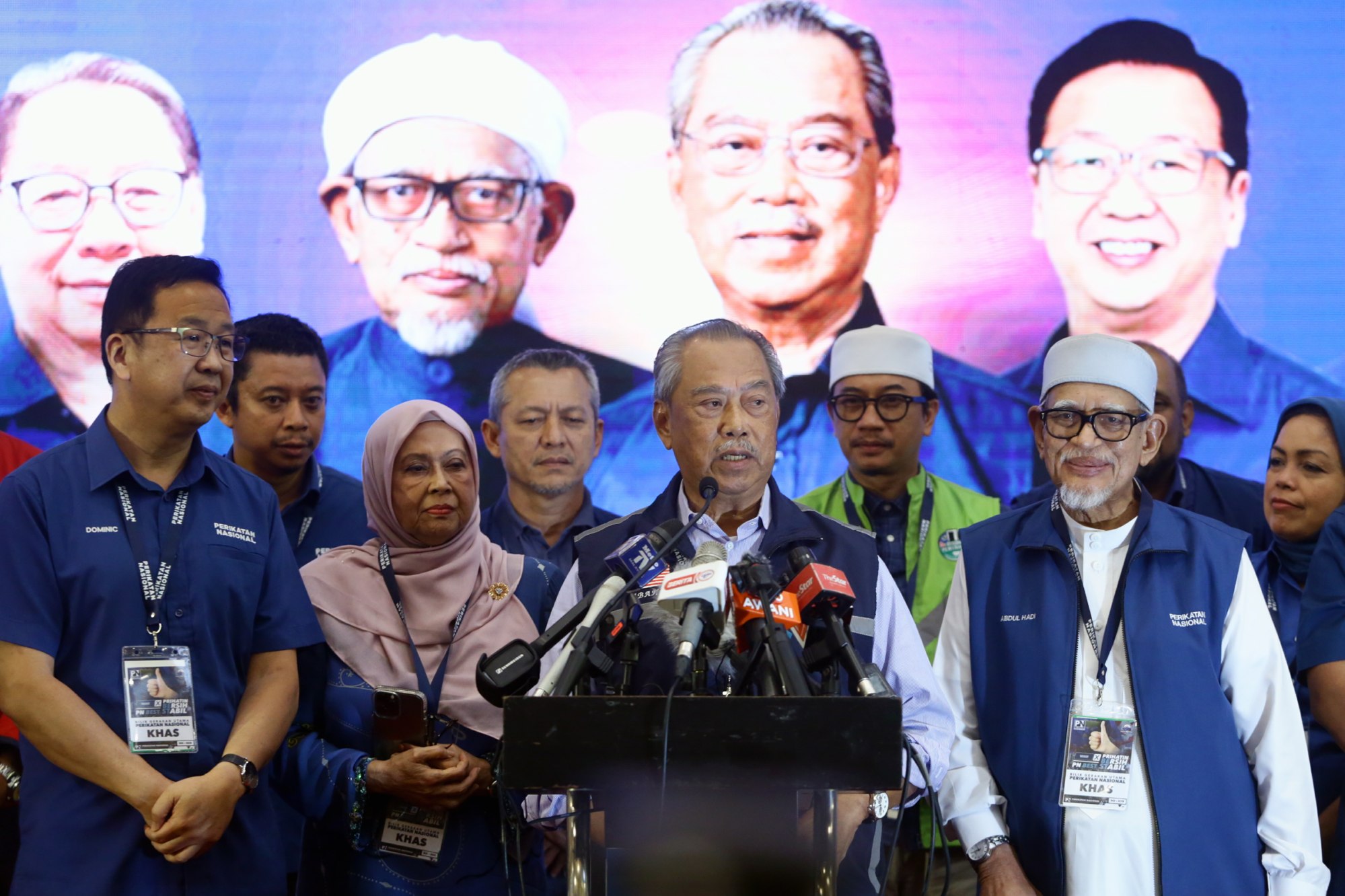 Asked about Hishammuddin's pointed comments, Anwar said the caretaker defence minister might have thought the talks would result in an administration that would be a "PH" government. "That is not the case, it is a coalition government," he said.
Asked who would be the prime minister candidate for the proposed alliance, Anwar said "for now" he would be the nominee. Also raised during the press conference were the legal troubles of BN leader Ahmad Zahid.
Earlier, BN critics had charged that Ahmad Zahid was hoping an outright BN victory at the polls would aid him in efforts to get prosecutors to drop the various corruption charges against him. Anwar said the various cases "were not raised at all" in various meetings.
Muhyiddin, the other prime ministerial contender, did not make public comments on Monday but his PN coalition said he had submitted statutory declarations to the National Palace from "more than 112" MPs supporting the veteran politician's bid to be the next prime minister.
The statement did not specify which MPs had aligned with PN, which on its own has 73 MPs. Two regional alliances, Gabungan Rakyat Sabah and Gabungan Parti Sarawak, on Sunday pledged support for Muhyiddin. But even with their backing, he would have the support of only 101 MPs, 11 short of what is required for a simple parliamentary majority
The king,
Sultan Abdullah Sultan Ahmad Shah
, plays a largely ceremonial role in the country's politics – though his final seal of approval is required for various key appointments, including that of prime minister.
In 2020, when the government of veteran politician
Mahathir Mohamad
collapsed, Sultan Abdullah chose Muhyiddin as premier after interviewing all 222 lawmakers to decide who had majority support. When Muhyiddin's bloc also collapsed, he chose the current caretaker prime minister,
Ismail Sabri Yaakob
.
If PN's efforts to form the next government materialises, the attention of minority groups – and investors – is likely to be focused on the influence PAS has on policymaking.
"I will see first if they abolish things like gambling and alcohol. I know in Islam, Muslims cannot do these, but you cannot override non-Muslims' enjoyment," warehouse manager Leonard Tan, 56, told AFP.
He added that he would emigrate if the business environment was affected. "If the direction is to close the activities that bring in revenue, it will scare off investors," Tan said.
The country's gambling, lottery and liquor stocks led equity losses on Monday, though Kuala Lumpur's main stocks index closed just 0.1 per cent lower at 1,447.96.
With a prime minister yet to be appointed, there have not been major reactions from foreign governments to Saturday's result.
China's foreign ministry spokeswoman Mao Ning on Monday said in a regular briefing that the vote and cabinet formation was an internal matter for Malaysia.
"
China
won't comment on it. But I can tell you that China and Malaysia are traditional good neighbours. China attaches importance to the friendly relations with Malaysia. Bilateral ties are on the track of positive development," she said.
Additional reporting by Reuters, Bloomberg