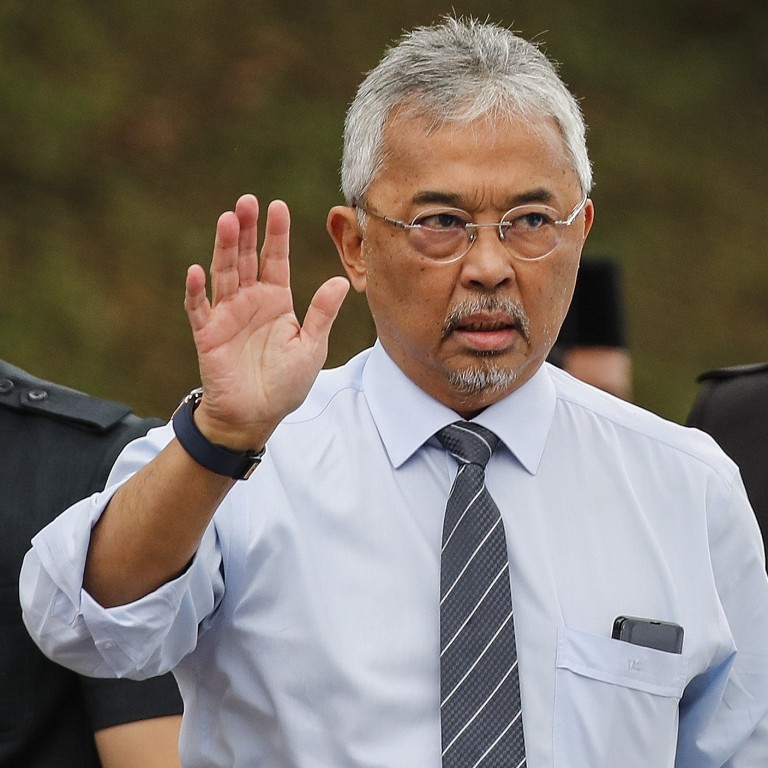 Malaysia election 2022: Anwar optimistic as PM job 'still vacant'; Muhyiddin rejects king's unity government plan
Rivals Muhyiddin Yassin and opposition leader Anwar Ibrahim are counting on kingmaker Barisan Nasional's support to secure 112 seats for a simple majority
While the king's role is largely ceremonial, Sultan Abdullah's seal of approval is required for key appointments, including that of Malaysia's PM
Anwar's Pakatan Harapan grouping has 82 seats and Muhyiddin's bloc has 73 in the 222-seat lower house of parliament, known as the Dewan Rakyat.
The country's once-powerful Barisan Nasional alliance, the governing alliance for 61 years until 2018, is set to play a kingmaker role as whoever it backs will form the next administration.
Key players from all sides have said they will leave it to the king to decide who is most likely to command the confidence of parliament as prime minister.
As king, or Yang di-Pertuan Agong, Sultan Abdullah plays a largely ceremonial role in the country's politics – though his final seal of approval is required for various key appointments, including that of prime minister.
In 2020, when the government of veteran leader
Mahathir Mohamad
collapsed, Sultan Abdullah chose Muhyiddin as premier after interviewing all 222 lawmakers to decide who had majority support. When Muhyiddin's bloc also collapsed, he chose the current caretaker prime minister,
Ismail Sabri Yaakob
.
Here's the latest on Malaysia's post-election political turmoil.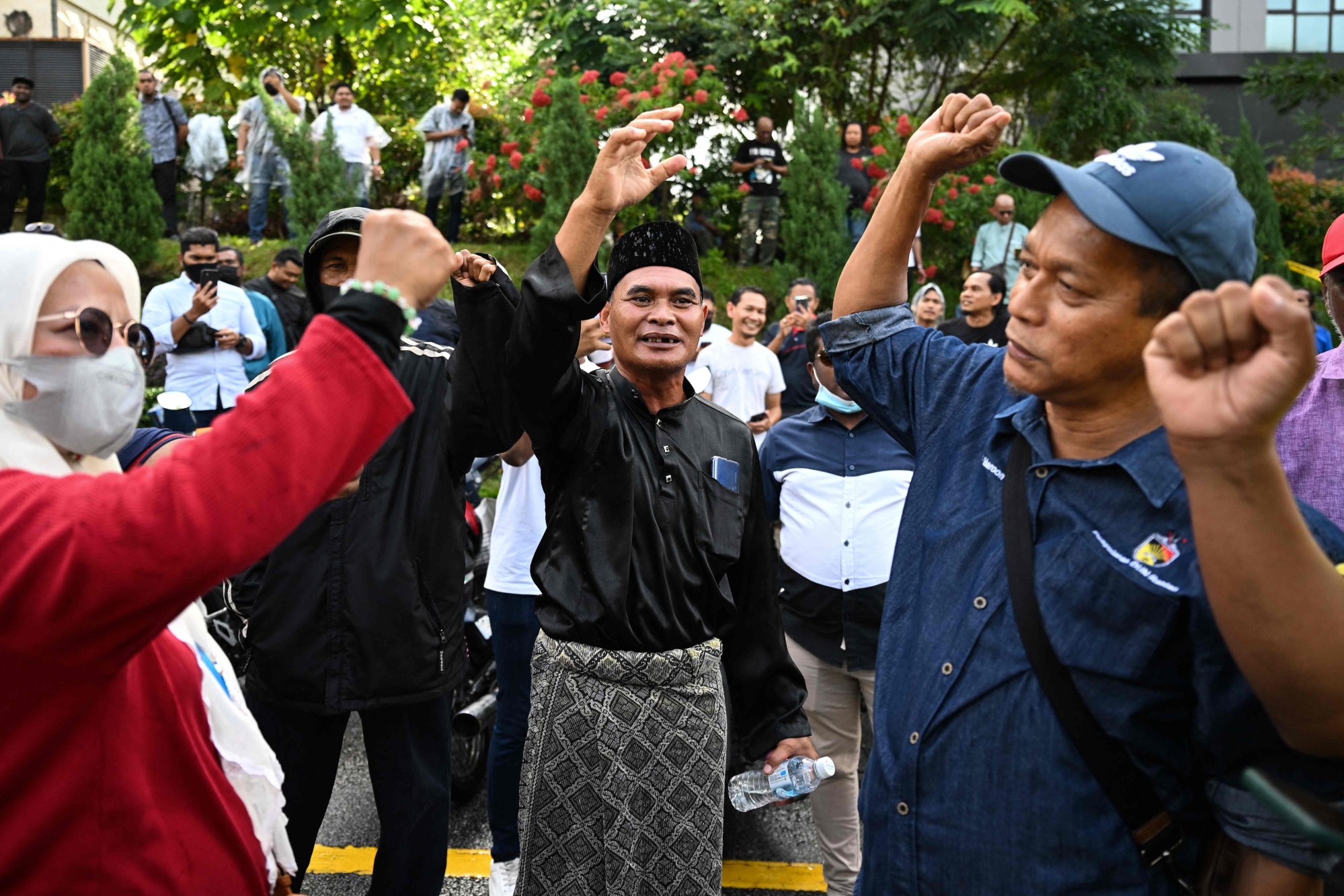 Anwar given 'first bite' to form government: analyst
In comments to This Week in Asia, the former top Malaysian newspaper editor Kalimullah Hassan said Tuesday's development amounted to the king giving Anwar and PH "the first bite to form the government".
"Muhyiddin was not able to cross the 112 mark because he needed the 30 BN MPs. He could only cobble together 105 MPs," Kalimullah said. He added that it "was very likely that the BN will work out a deal" with Anwar.
Currently Anwar is believed to have the backing of 86 MPs, including 82 from his own PH alliance. With BN's backing, he will have the support of 116 MPs, above the 112 required for a simple majority.
Although rebuffed by GPS, the regional alliance in power in the Malaysian Borneo's Sarawak state, "Anwar is expected to reach out to them again for a more inclusive government", Kalimullah said.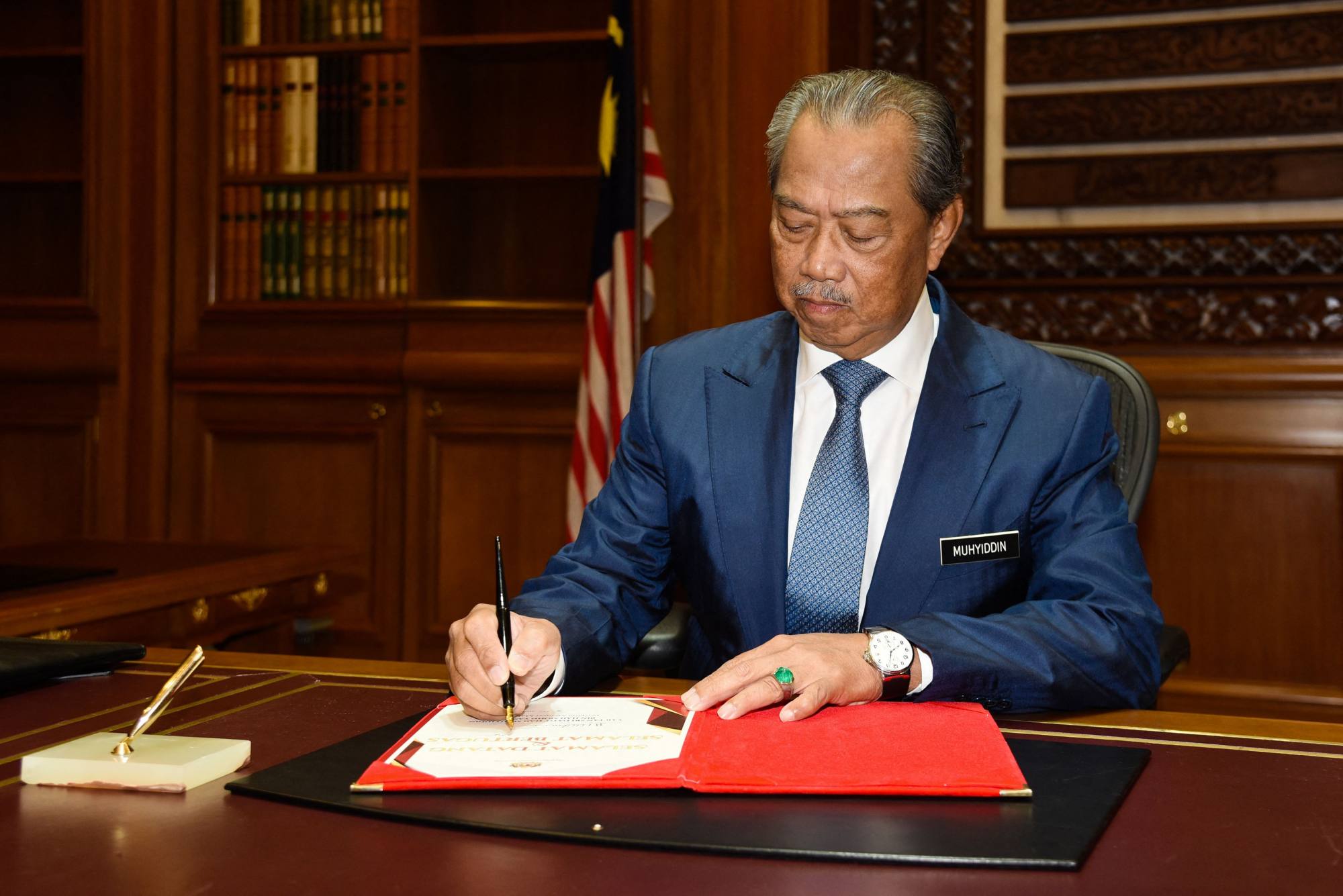 Muhyiddin rejects 'unity government' plan
Speaking to the media, the PN leader said Sultan Abdullah had proposed a "unity government" between his Malay-centric bloc and the multiracial PH led by Anwar.
"But this is something we have made clear from the start – we will not work with PH. That has been our position from the beginning until now," Muhyiddin said.
BN MPs summoned to National Palace
Following Sultan Abdullah's meeting with Anwar and Muhyiddin on Tuesday, the monarch will next hold an audience with the 30 BN MPs who could prove crucial in determining who is the country's next prime minister.
In a statement, the National Palace said the 30 lawmakers had been summoned for an audience with the king on Wednesday morning.
"The King urges and advises the people to be patient and to remain calm until the process of forming a new government and the appointment of the 10th prime minister is completed," the statement said.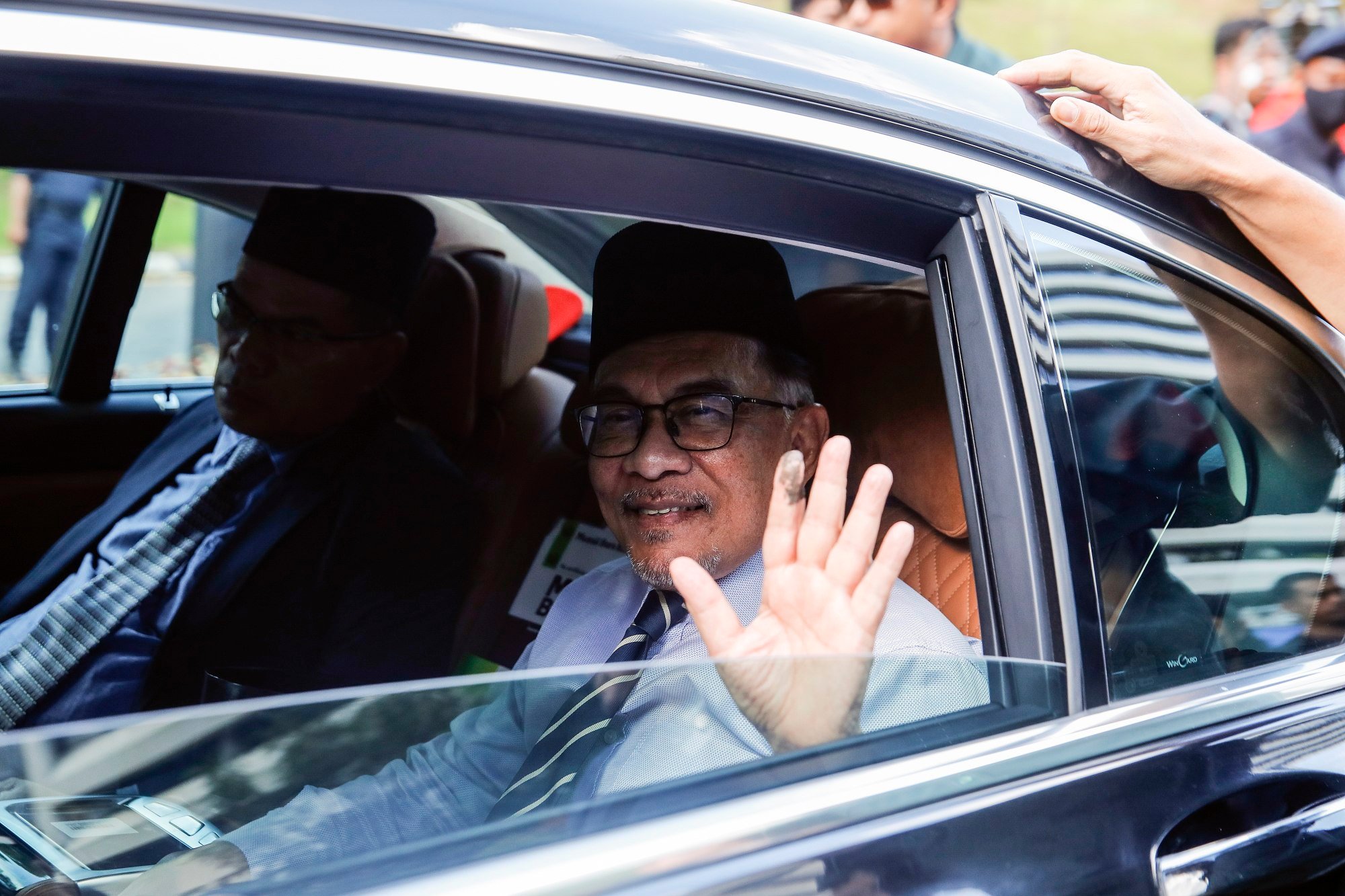 'No decision made'
Speaking to the media after his audience with the king, Anwar said no final decision had been made on who would be prime minister.
During the meeting, Sultan Abdullah had expressed hope for a government that represented all races and regions in the country, the 75-year-old leader said in comments to the media outside the National Palace.
Asked if there was a deadline by which the king would make a decision, Anwar said the final decision and when it would be made was at sole discretion of the monarch.
On the part of Anwar's PH, the bloc has submitted his name as its nominee to be the country's 10th prime minister. "There was no decision [on the next prime minister] yet. There is a vacancy and it is open for applications," he said.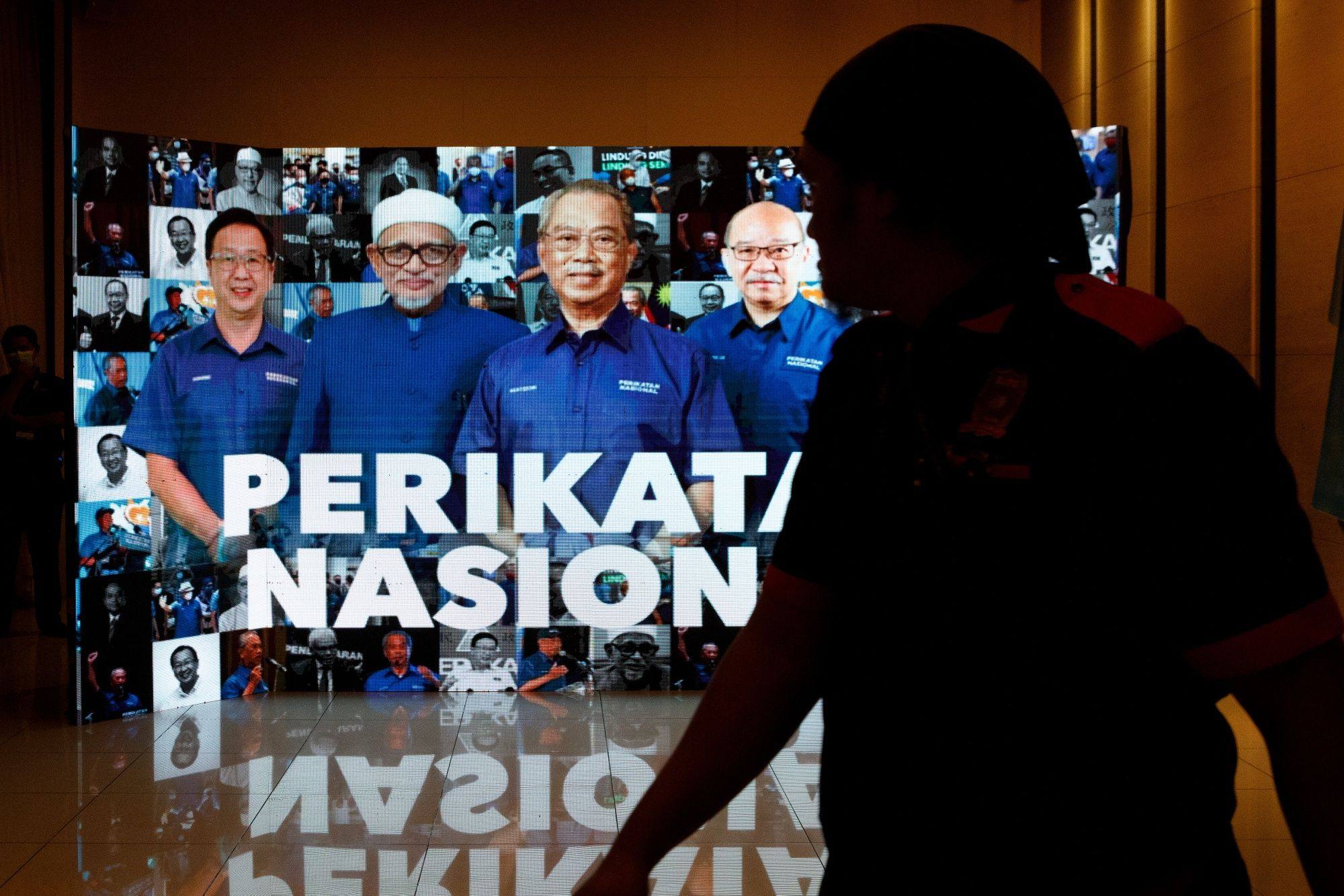 Muhyiddin leaves king meeting
Muhyiddin left the meeting with Sultan Abdullah without meeting the press. Anwar has yet to leave the palace compound. Meanwhile, the The Vibes, a news outlet seen as having close links to Anwar, said in its live blog that "Anwar has been named prime minister".
Melissa Goh, the Malaysia bureau chief for Singapore's national news agency CNA, tweeted: "Anwar appointed interim PM, he needs to build his majority".
She attributed the information to Anwar's aide.
Anwar, Muhyiddin to meet king at 4.30pm: palace
A palace statement said the leaders of PH and PN had been summoned to the National Palace for an audience with Sultan Abdullah at 4.30pm.
Competing coalitions were asked to present their choice of prime minister, along with proof that they had secured majority support from among MPs, the statement said.
"However, after receiving the verification of support for the prime ministerial candidates, it was found that no single MP had secured a simple majority to be appointed as prime minister," the national palace said.
Both leaders arrived early for the royal audience. The Malaysiakini news portal said around 100 PH supporters had gathered outside one of the gates leading to the sprawling palace. Police said they would be beefing up personnel in the area.
A minority government?
One scenario making the rounds on social media is that of a minority government held together by a confidence-and-supply agreement among two or more coalitions.
While BN's announcement on Tuesday that it would not back any bloc seeking to form a government dents Anwar's prime ministerial ambitions, he may still be able to get the top job through such a pact – though it would be unprecedented.
It is widely believed that Ahmad Zahid Hamidi, BN's graft-haunted leader, prefers a coalition with Anwar, his former political patron.
"Zahid remains adamant on PH, and there is no way for the faction within Umno that supports PN to force him to step down," said Asrul Hadi Abdullah Sani, deputy managing director at BowerGroupAsia. The United Malays National Organisation, or Umno, is BN's main component party.
"This is unless the faction is able to get the party's supreme council to vote against Zahid or for him to lose the presidency during the party election," Asrul Hadi added.
Reporting by Bloomberg
Allow me to make a decision, king says
The media-friendly Sultan Abdullah for the second day paid a visit to the press corps that had gathered outside the National Palace in Kuala Lumpur.
"I cannot reveal anything because I have not seen anything yet," Sultan Abdullah said in brief comments in Malay after the 2pm deadline he had imposed for the submission of prime ministerial nominees passed.
"Be patient, accept the decision of the people, the decision of the MPs, and the decision of the Agong," he said. "Be rational, and we have to move on for our beloved country. Allow me to make a decision in the near future."
Confirmed: BN 'won't support any bloc'
The 2pm deadline set by Sultan Abdullah for party leaders to submit their prime ministerial nominees has now passed.
As the deadline passed, the caretaker prime minister and Barisan Nasional heavyweight
Ismail Sabri Yaakob
said the coalition's top decision-making body had decided not to back PN or PH.
For now, "BN has agreed to remain as the opposition", he said.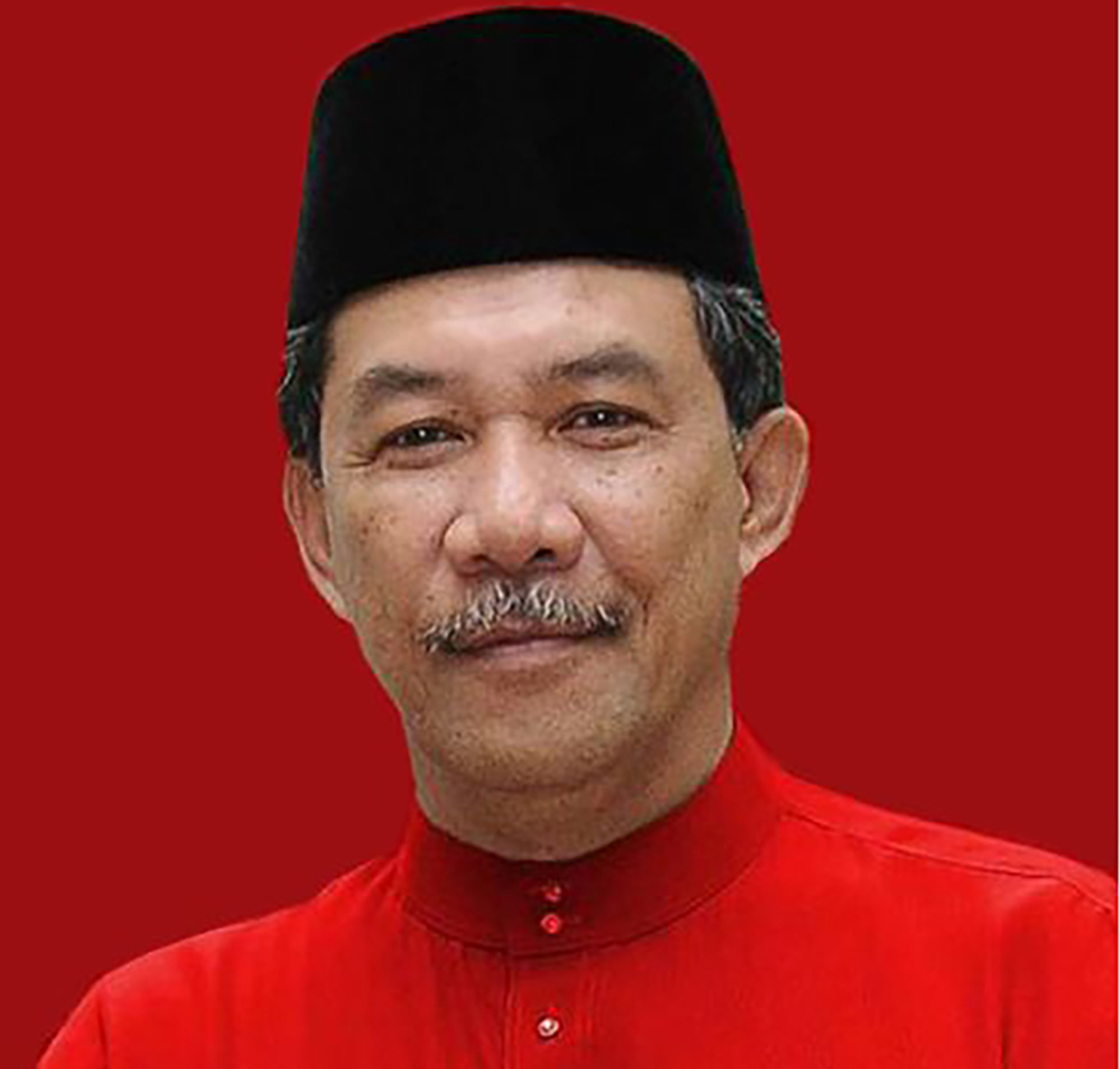 Let's sit this one out, says BN's No 2
The No 2 leader in Barisan Nasional, Mohamad Hasan, has said the bloc – which has 3o MPs – should not back either PN or PH in their efforts to form the next government.
Noting that the voters had "rejected" BN in Saturday's vote, Hasan said the bloc had "no power to form a government". "However, if our help is needed during the election transition period, we are ready to contribute to those who are sincere and open," he said in a Facebook post on Monday night.
Anwar and Muhyiddin are counting on BN's support to reach the magic 112 number. If all of BN's MPs back Anwar's PH, he will have the support of exactly 112 MPs.
Muhyiddin claims to have secured support of at least 112 MPs, but so far the total number of lawmakers who have openly backed him – including those from the two parties in his PN coalition – total just 101. To govern, Muhyiddin will need at least some MPs from BN to back him.
A new anti-hopping law however means that BN MPs are obliged to follow the cue of their leader, Ahmad Zahid Hamidi, on whom to back as prime minister. Ahmad Zahid on Monday warned MPs that they
could be sacked as party members
– and as MPs – if they unilaterally held talks with outside coalitions.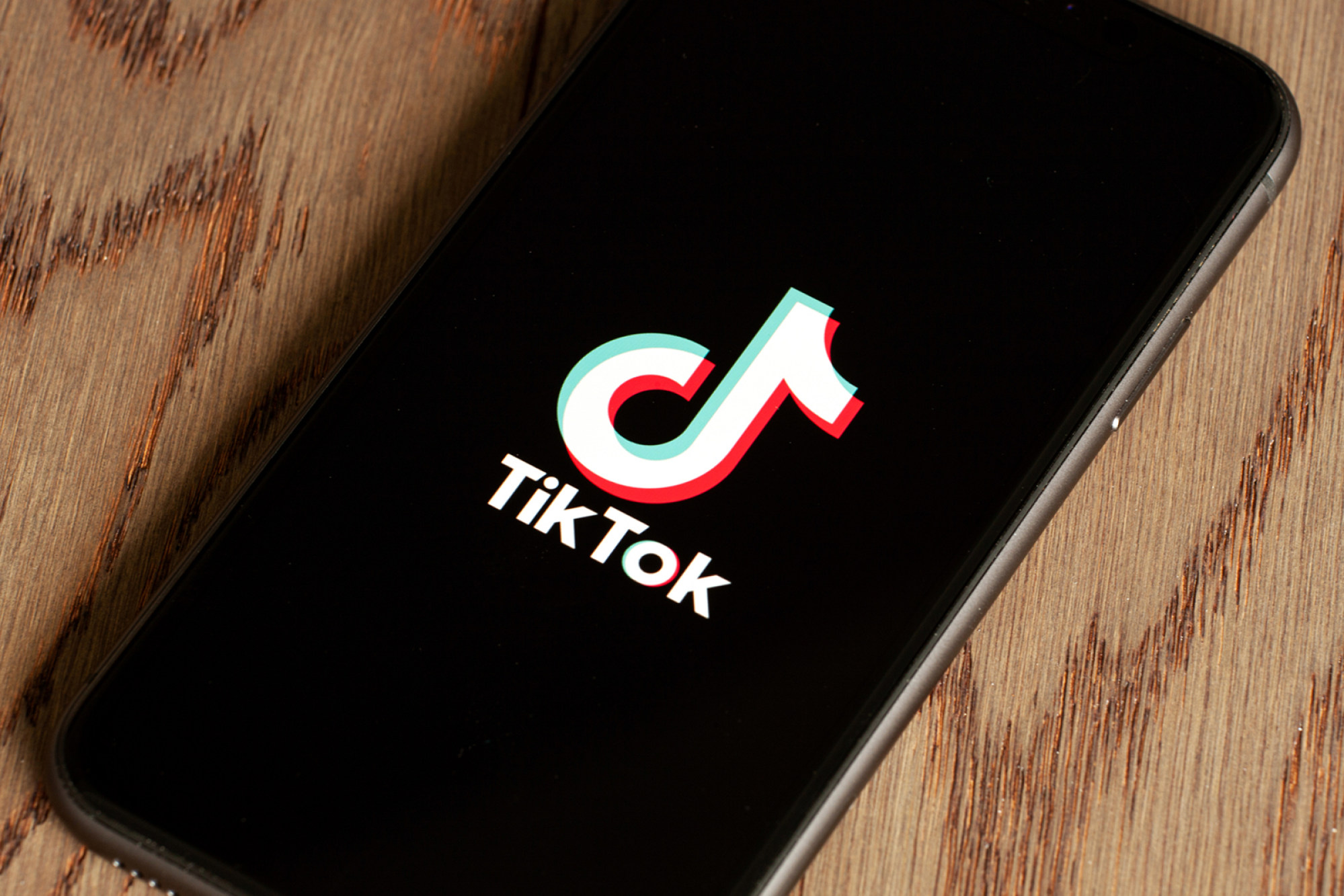 Police warn rabid TikTokkers
Malaysia's police have warned the public against uploading and sharing on social media any content that touch on racial and religious sensitivities and insults towards the royal institution.
Social media users have highlighted an apparent surge in content encouraging the majority Malay-Muslim community to defend their rights, amid the ongoing tussle between the multiracial Pakatan Harapan coalition and the Malay nationalist Perikatan Nasional alliance to form government.
Posts that went viral include "reminders" of the deadly
racial riots of 1969
, which incidentally happened in the aftermath of a hotly-contested election, and of a youth religious preacher wearing a PN vest urging the Malays to be careful of ending up as "refugees" on their own land.
Inspector-general of police Acryl Sani Abdullah Sani said such content had started spreading from the time that the results for Saturday's national polls were
announced
, and stressed that the police would not hesitate to use its powers under the nation's communications and sedition laws to clamp down on such activities.
"We will take strong action … against any party that that attempts to create a situation that could threaten public safety and order," Acryl said in a statement issued on Monday night.