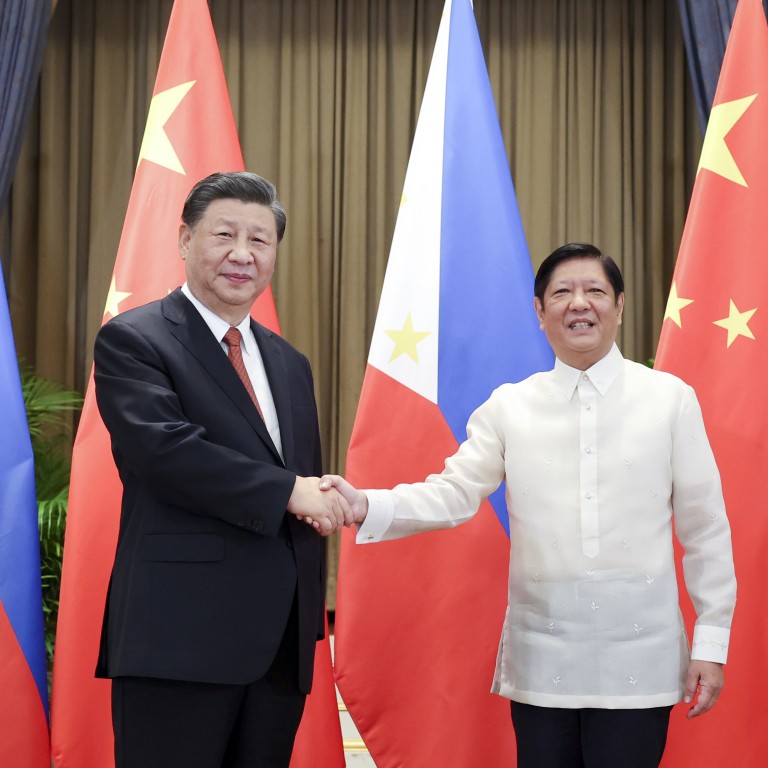 Can Marcos Jnr's 'delicate balancing act' keep Philippines out of line of fire if US-China tensions rise?
Ferdinand Marcos Jnr's 'friend to all, enemy to none' foreign policy could be tested when he visits Beijing next year
Despite attempts to boost ties, Philippine leader's strategy could come under 'heavy strain', forcing Manila to choose between US and China, analysts say
Philippine President
Ferdinand Marcos Jnr
's enthusiastic reception of both his Chinese and American counterparts on the sidelines of the
Apec
conference last week appeared to be a masterful display of foreign diplomacy, but analysts say being "a friend to all, enemy to none" could come under "heavy strain" should
Sino-US tensions
escalate.
Marcos Jnr performed a "delicate balancing act" in his meetings with
Xi Jinping
and
Joe Biden
that would please both world powers and yet keep them on their toes as to his true intentions, analysts told This Week in Asia.
The first test of that strategy could come in January when Marcos Jnr embarks on his first state visit to Beijing, after Washington made him an offer of increased US military presence in
the Philippines
, which is likely to displease
China
.
Lucio Blanco Pitlo III
, research fellow at the Asia-Pacific Pathways to Progress Foundation in Manila, explained that China viewed "with contempt" America's "First Island Chain strategy" which includes deploying US forces with treaty allies. The concept was first conceived in the 1950s to deny China and the
Soviet Union
military access to the Western Pacific by fortifying a chain of islands that stretches from Ryukyu in
Japan
to
Taiwan
and in addition, the Philippines' northern tip where the
United States
currently has no military presence.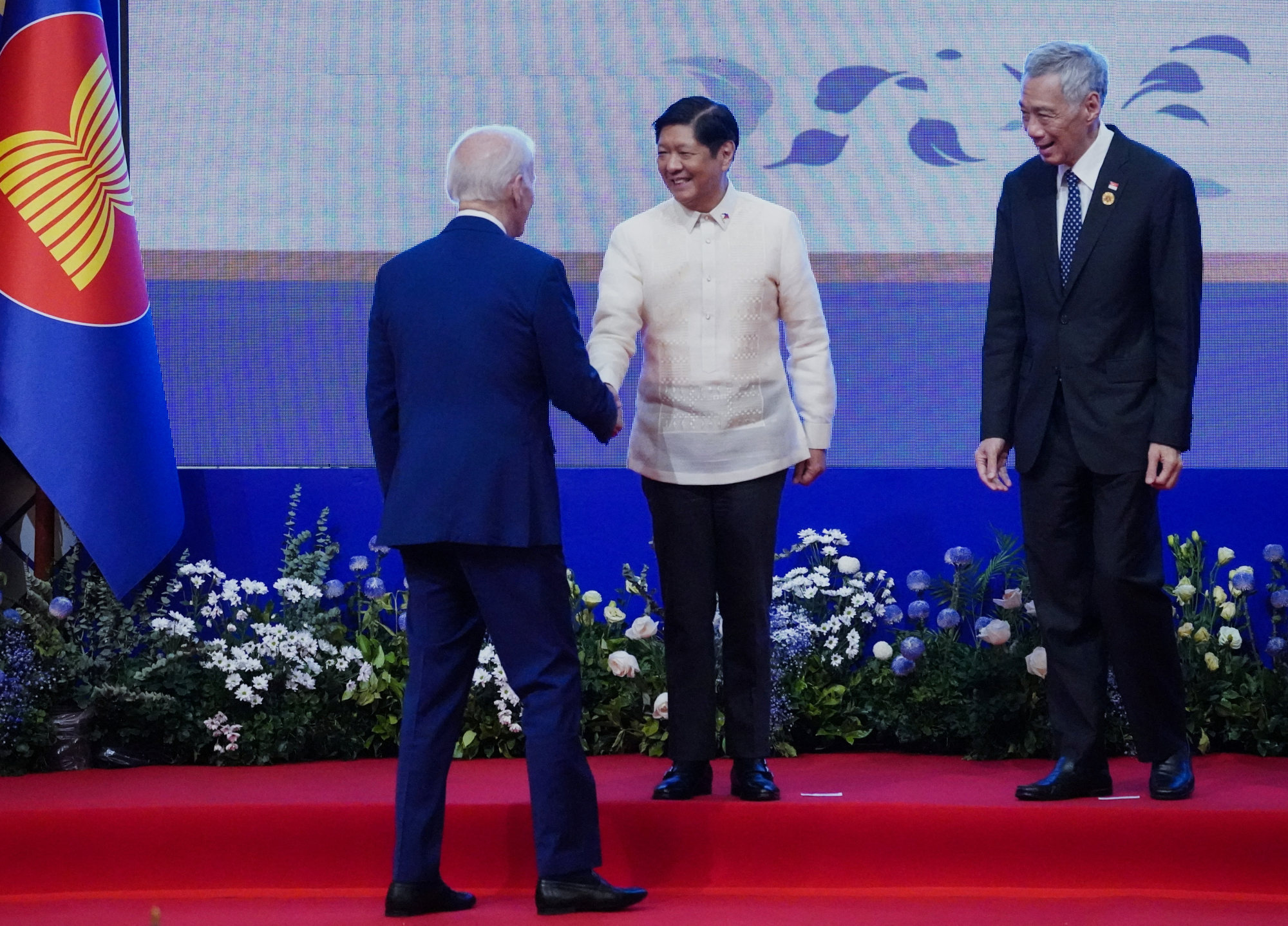 Pitlo said, "Beijing sees [the Island Chain] as part of a strategy to contain or constrain China's rise, bottle it up in its near seas through such flashpoints as the East and South China Seas and the Taiwan Strait and prevent it from projecting power in the wider Pacific."
The "time will come when the Philippines will have to choose between China or the US if tensions and [the] power rivalry escalate", Chester Cabalza, president and founder of the Manila-based International Development and Security Cooperation, said on Sunday.
Pitlo agreed on Monday that the president's friend to all "slogan will be put under heavy strain as [the] US-China gulf widens". He pointed out that "the recent US National Security Strategy, with its emphasis on integrated deterrence, which includes leveraging alliances, in out-competing China only serve to reinforce Beijing's mistrust of US alliances."
For the US, an increase in the number of EDCA sites would signal Marcos Jnr's commitment to the alliance, but this in turn could strain relations with Beijing. "China may regard the President's firm stance on the West Philippine Sea, as well as the country's pursuit of defence and security alliances, as red lines," conceded Victor Andres "Dindo" Manhit, founder of Manila think tank The Stratbase Group.
Pitlo said Marcos Jnr allowed US Vice-President
Kamala Harris
to visit the frontline province of Palawan on Tuesday "despite the possible sensitivities that side trip may convey, at least to China", and was likely to increase the number of joint military drills with the US to include the participation of allies such as
Australia
, Japan and
South Korea
.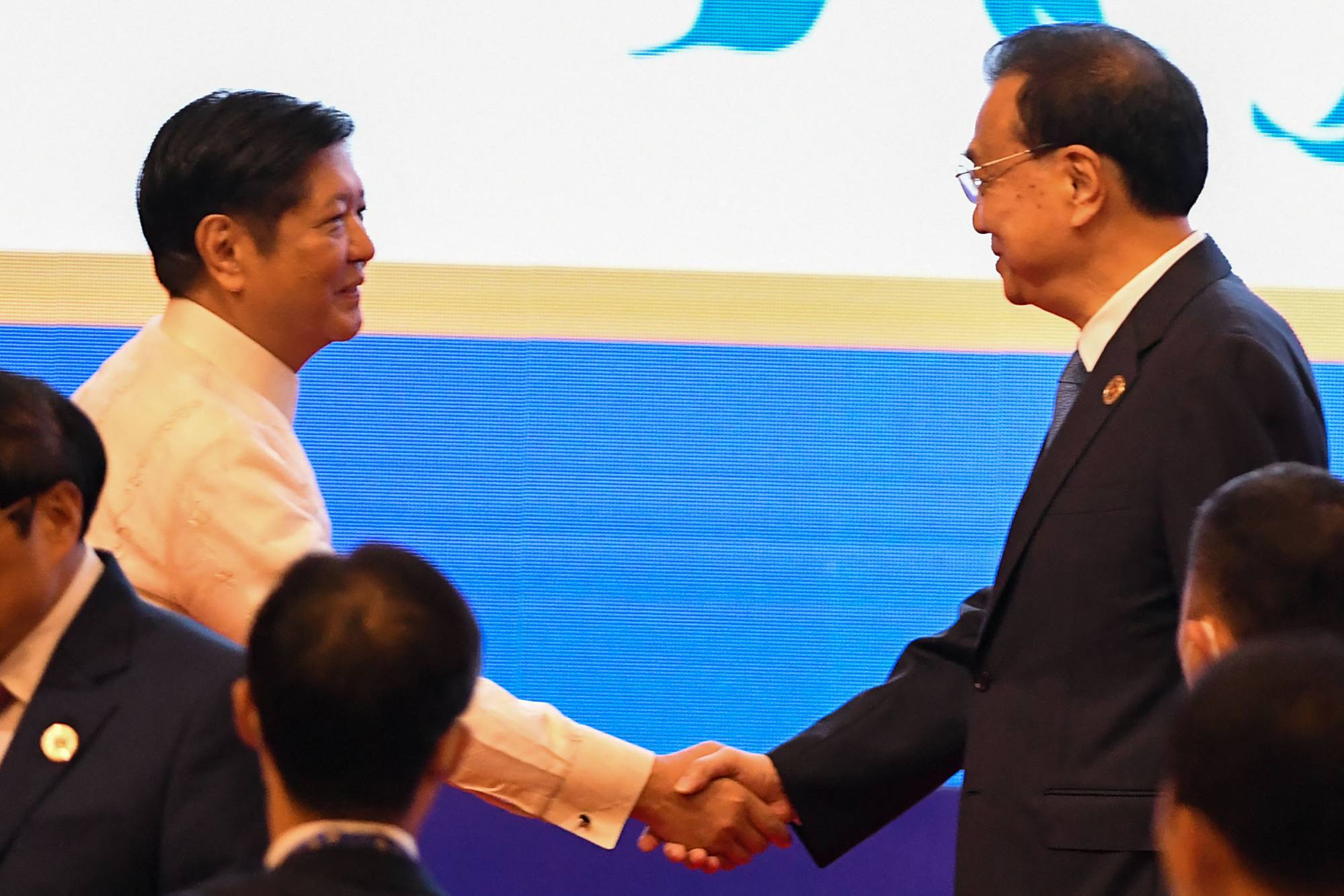 Despite this, Pitlo noted the Philippine president's meetings with Chinese leaders, including Premier
Li Keqiang
at the
Asean
summit in
Cambodia
.
Marcos Jnr was also likely to allay growing Chinese concerns about the implementation and planned expansion of military bases under the Enhanced Defence Cooperation Agreement (EDCA), which permits the US to move troops into the Philippines for extended stays and construct facilities inside Philippine bases, Pitlo added.
In her closed-door meeting with Marcos Jnr, Harris had mentioned the US plan to add five more EDCA sites and upgrade the existing five at the cost of more than US$82 million, according to a Zoom briefing by a senior US government official late on Sunday which This Week in Asia attended.
Harris had reiterated to Marcos Jnr that "an armed attack on the Philippines Armed Forces, public vessels, or aircraft in the
South China Sea
would invoke US mutual defence commitments. And that is an
unwavering commitment
that we have to the Philippines".
Notably, Harris did not use the term "West Philippine Sea" which Manila had coined to refer to the maritime area it claims.
In turn, Marcos Jnr had told Harris: "I do not see a future for the Philippines that does not include the United States."
Despite the apparent close ties, Marcos Jnr's national security adviser Clarita Carlos later announced a "review" of the 1951 Mutual Defence Treaty with the US and the EDCA.
Any US response in case of an armed attack was not automatic because "it would first have to be approved by their Congress and President", she said, adding that the EDCA would lapse in April 2023 and a decision would have to be made to renew, amend or extend it.
Any review would have to be completed before June 2023, however. Jose Manuel "Babe" Romualdez, Manila's envoy to Washington, announced on Monday that his cousin, Marcos Jnr's state visit to Washington was scheduled for June next year.
Manhit sees Marcos Jnr keeping friendly relations with both superpowers.
"I think Marcos will keep direct channels with China to handle sea incidents and will be open to practical maritime cooperation, including possible joint development on oil and gas," he said, adding that the president was expected to preserve "amicable ties with both the US and China while maintaining a firm stance on the West Philippine Sea".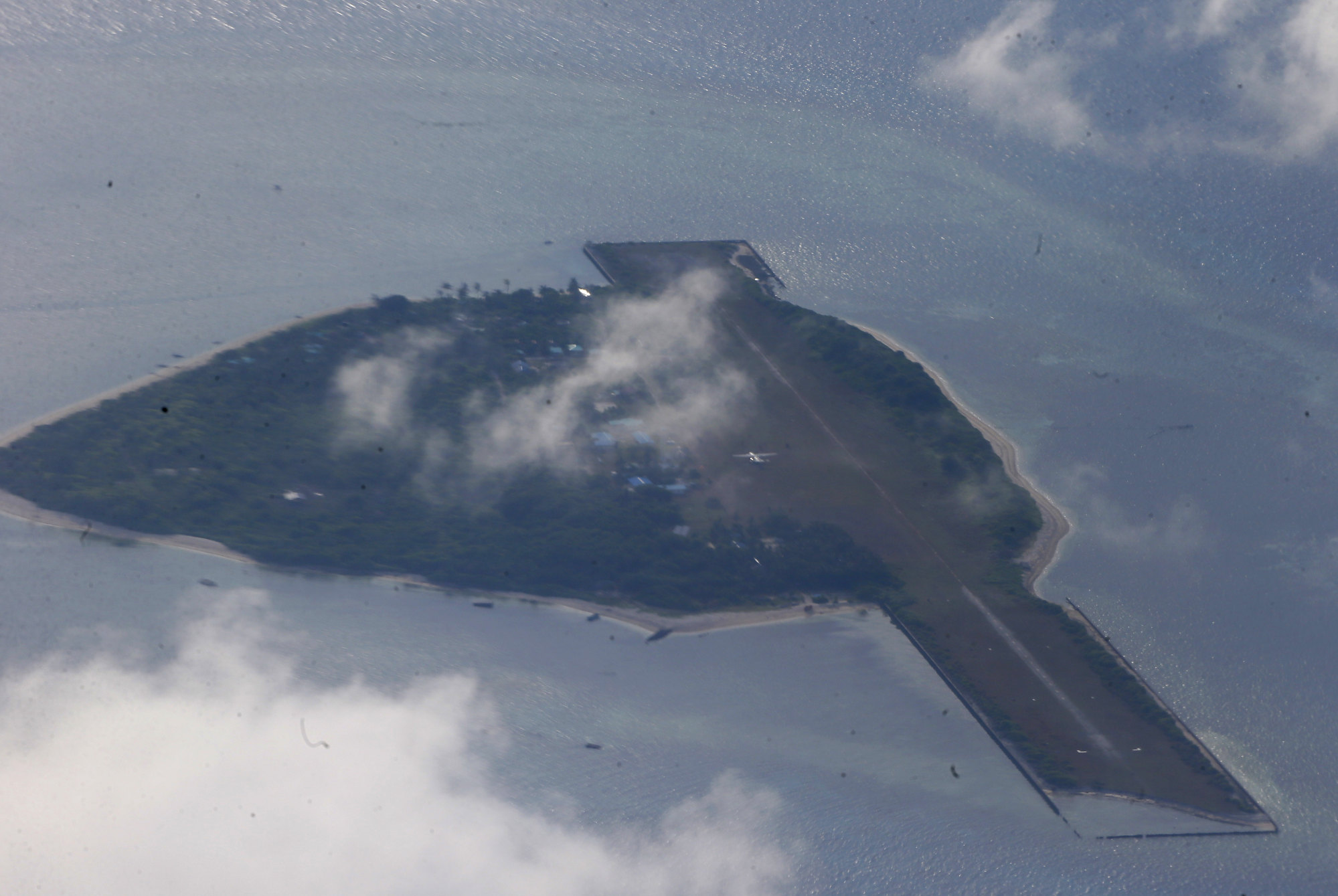 Cabalza praised Marcos Jnr's handling of the South China Sea conflict so far, saying the "more strategic thinking in his West Philippine Sea policy" was likely not what Beijing was expecting from the new president.
Analysts also agreed that the five additional EDCA sites could test the decades-long relationship between Beijing and the Marcos family.
"With EDCA, the US can station on rotational basis some American troops, warships, and fighter planes in AFP
(
Armed forces of the Philippines
)
bases for use in the wider
Indo-Pacific
region," security analyst Rommel Banlaoi said in a November 19 opinion column in the Manila Standard newspaper.
This "raises the risks of the Philippines getting inevitably involved in the event of military conflicts between these two competing major powers", Banlaoi added.
On Beijing's part, there would also be "tremendous security anxieties" that EDCA sites were discreetly targeting mainland China and preventing it from "its assertion of sovereignty in Taiwan and in the South China Sea", he said.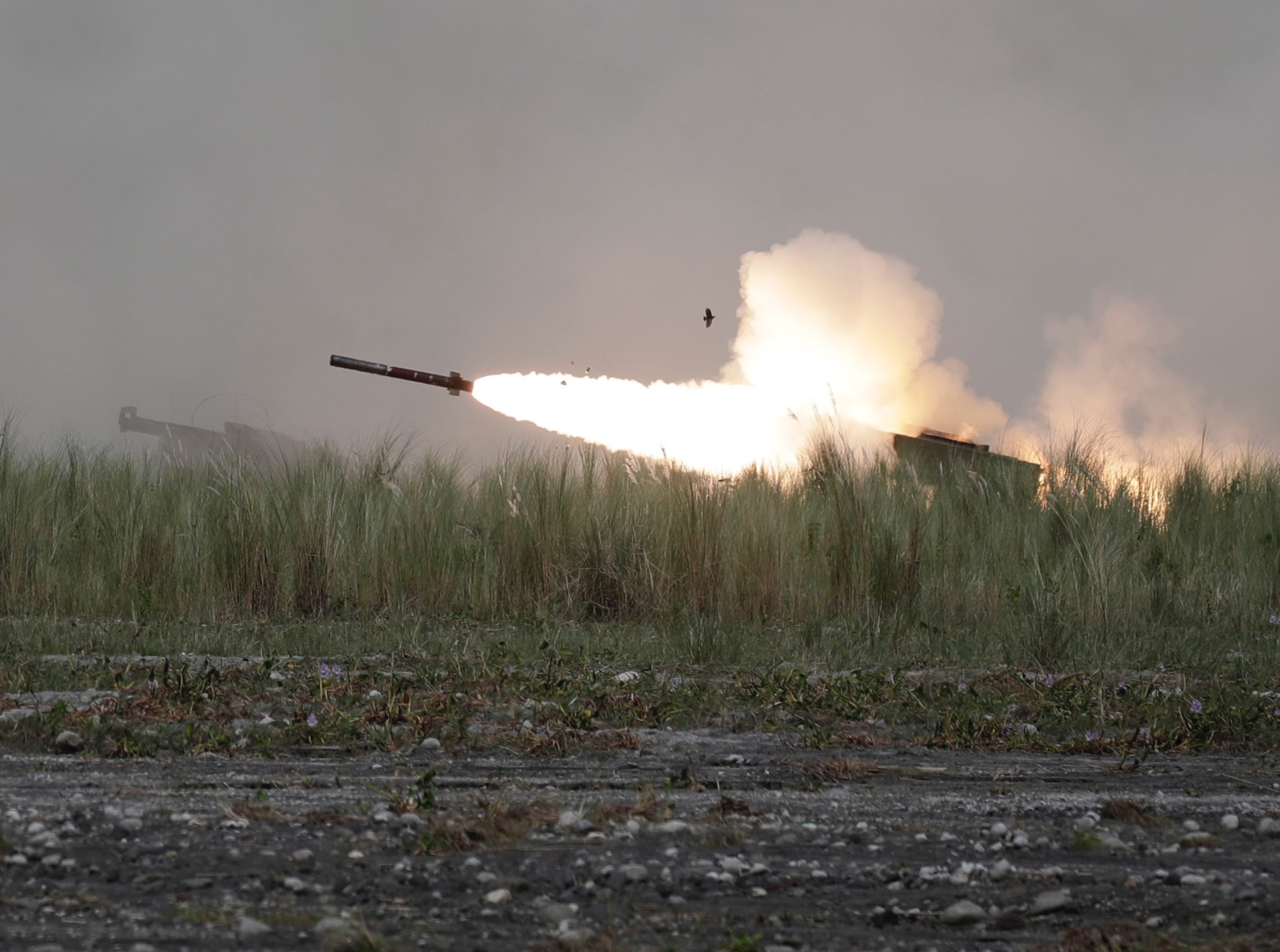 Manhit disagreed, saying the increased EDCA activities "are not intended to counter or target any other country, including China". There was no change to EDCA objectives, which were to address short-term capability gaps, promote long-term modernisation, develop maritime security capabilities and improve humanitarian help and disaster relief capabilities.
Still, he conceded that relations could sour because "China may regard the president's firm stance on the West Philippine Sea, as well as the country's pursuit of defence and security alliances, as red lines".
No matter how both Washington and Manila try to couch the construction of five new EDCA sites as benign and humanitarian, the real motive is clear for Cabalza.
"The five strategic locations of the new EDCA sites, especially those in Cagayan, Zambales and Palawan provinces, are to protect the Philippines from a possible China retake of Taiwan and a shooting war in the South China Sea," he said.
Pitlo said a definite "red line" for China would be if Marcos Jnr allowed the hosting of US short- to medium-range missiles on EDCA sites, similar to what South Korea did in 2017, as well as a "growing Philippine-US alignment on the Taiwan Strait issue".