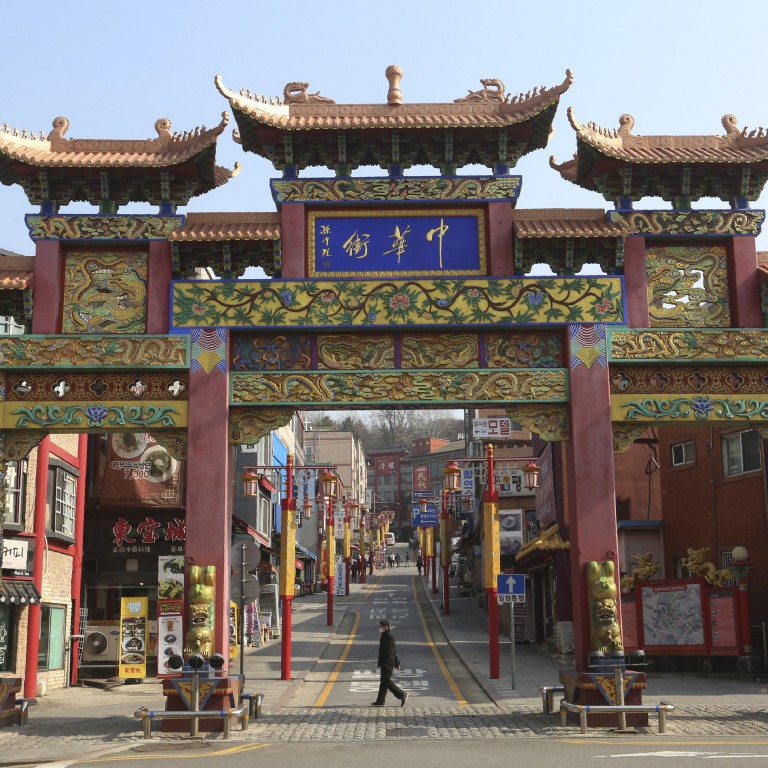 Will South Korea's proposed foreign voting law 'stir up anti-Chinese sentiment'?
Members of South Korea's ruling conservative party proposed a bill that would place tighter restrictions on voting rights of foreigners in local elections
Critics say the bill could amplify hatred towards Chinese people living in South Korea
A proposal by South Korea's ruling party to limit the voting rights of foreign nationals, with a view to prevent China's influence in its elections, has been described by critics as a polarising move that could foment hatred towards the Chinese community.
Kweon Seong-dong, a lawmaker from the ruling conservative People Power Party (PPP) and a close ally of President
Yoon Suk-yeol
, said on Tuesday the party had proposed a bill to tighten restrictions on the voting rights of foreigners living in the country.
"Election systems are essential tools to maintain and operate a free democracy and they must not be abused," Kweon wrote in his Facebook page.
The bill, submitted by Kweon and 17 other party members, limits voting rights to foreigners who have lived in
South Korea
for at least five years after becoming permanent residents and are from countries which also allow South Korean permanent residents to vote in their elections.
Kweon's office said it did not know of any country that would fit that criteria. South Korea's National Election Commission said several nations – including
Sweden
,
Denmark
,
Iceland
and Chile – allow foreigners to vote in local elections if they had stayed there for a certain number of years.
Under a 2005 law passed under the former liberal government of President Roh Moo-hyun, foreign nationals who have lived in South Korea for at least three years following their acquisition of permanent residency are allowed to vote in local elections for governors, mayors and city council members.
Kweon also said most Koreans living abroad have no voting rights and it is "obviously impossible" for them to vote in communist countries like China while the
United States
and
Britain
only provide voting privileges to those with citizenship.
'Anti-Chinese sentiments'
"I am afraid this bill would stir up anti-Chinese sentiments and further polarise public opinions," said Ma Geon-hyeon, a Chinese national who leads an association of Chinese who emigrated from Shandong province. Ma is naturalised and identifies himself as a conservative.
"And political spectrums among Chinese residents living here are quite varied" he said.
Choi Jin, a political commentator, said the proposed bill puts the opposition party in a difficult position as the move was likely to be backed by a majority of South Koreans amid rising resentment against an assertive China, and Beijing closing ranks with the sabre-rattling Pyongyang.
"There have been growing concerns here that Chinese people who have been growing in numbers would shift their economic influence into the political arena," Choi told This Week in Asia.
"But at the same time, it can't be denied that the move is politically motivated to appeal to conservative voters."
A spokesman of the liberal opposition Democratic Party of Korea said the party had not yet reached a decision to support or oppose the bill.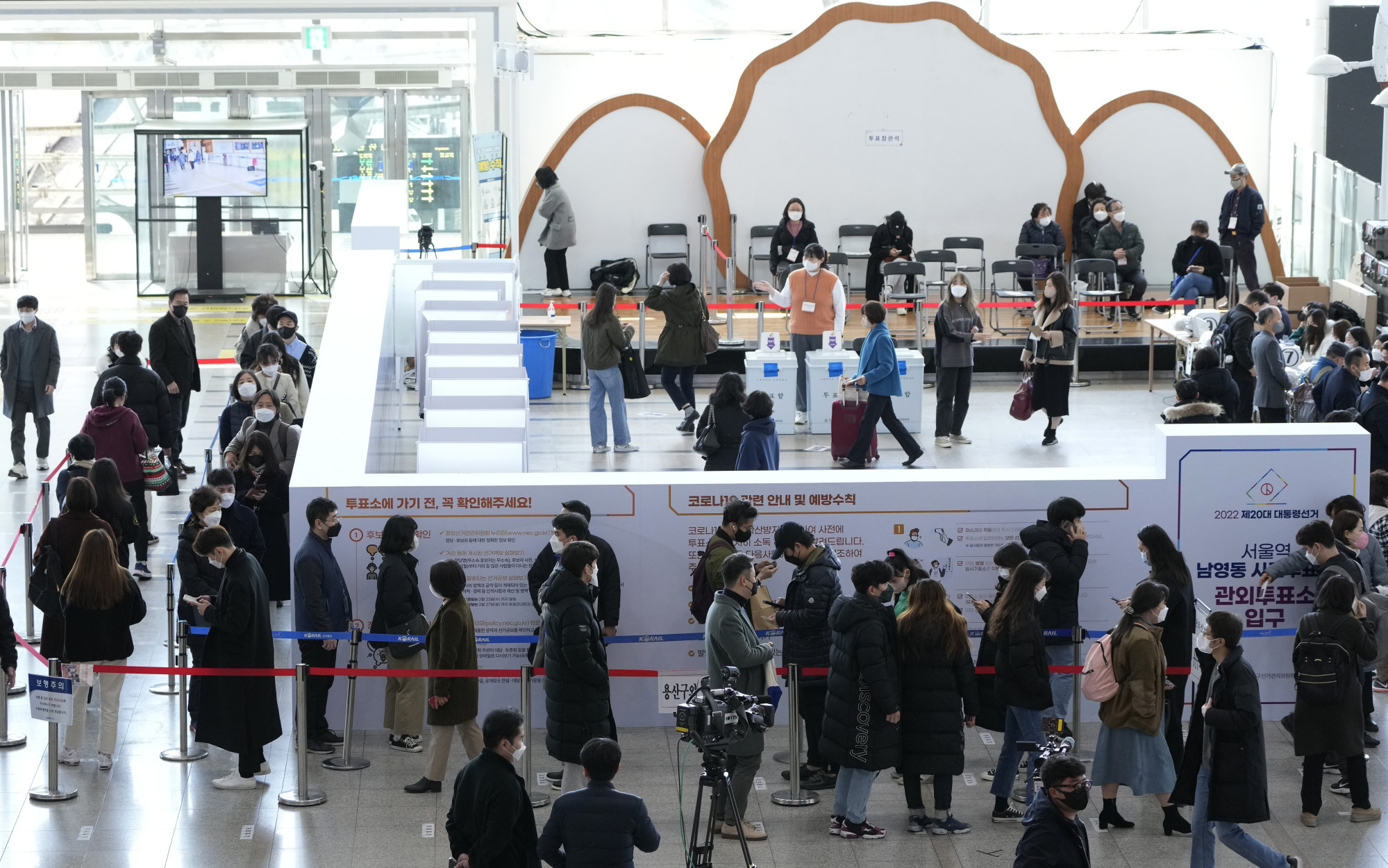 Are Chinese voters influencing polls?
There have been allegations among conservatives that Chinese people living in South Korea are swaying the results of local elections by taking advantage of their voting rights even though Koreans living in China enjoy no voting rights.
In local elections in June, there were 120,000 foreign nationals who had the right to vote. They include some 96,000 Chinese people, a mere 0.2 per cent of total voters numbering 44 million.
But lawmaker Kweon said constituencies for local elections were small and foreigners tended to live in certain areas. Because of this reason, they could sway results in local elections, according to him.
Kweon made the statement even though turnout among such foreigners in local elections have been falling from 35.2 per cent in 2010 to 13.3 per cent in the local elections in June, leaving their voting rights existing only in name.
In 2020, a petition titled "Chinese permanent residents should be deprived of their right to vote in local elections" was posted on the bulletin board of the then presidential Blue House, earning the support of more than 210,000 people.
At that time, the liberal government said it would stick to the current law, which it said was aimed to "realise the universality of democracy" by allowing taxpaying foreign residents to participate in the process of forming basic political opinions concerning the community they live in.
Seoul Mayor Oh Se-hoon of the ruling party created a stir in 2021 by putting the blame for his narrow defeat to a liberal Democratic rival in 2020 parliamentary elections due to "tens of thousands" of Chinese who lived in his constituency in eastern Seoul, who allegedly voted for his opponent.
Most of these Chinese are of Korean ancestry who have become naturalised and are entitled to voting in all elections including parliamentary and presidential elections as well as elections for local assembly members and local administrators.
Critics said the ruling conservatives are pandering to xenophobia for better election chances.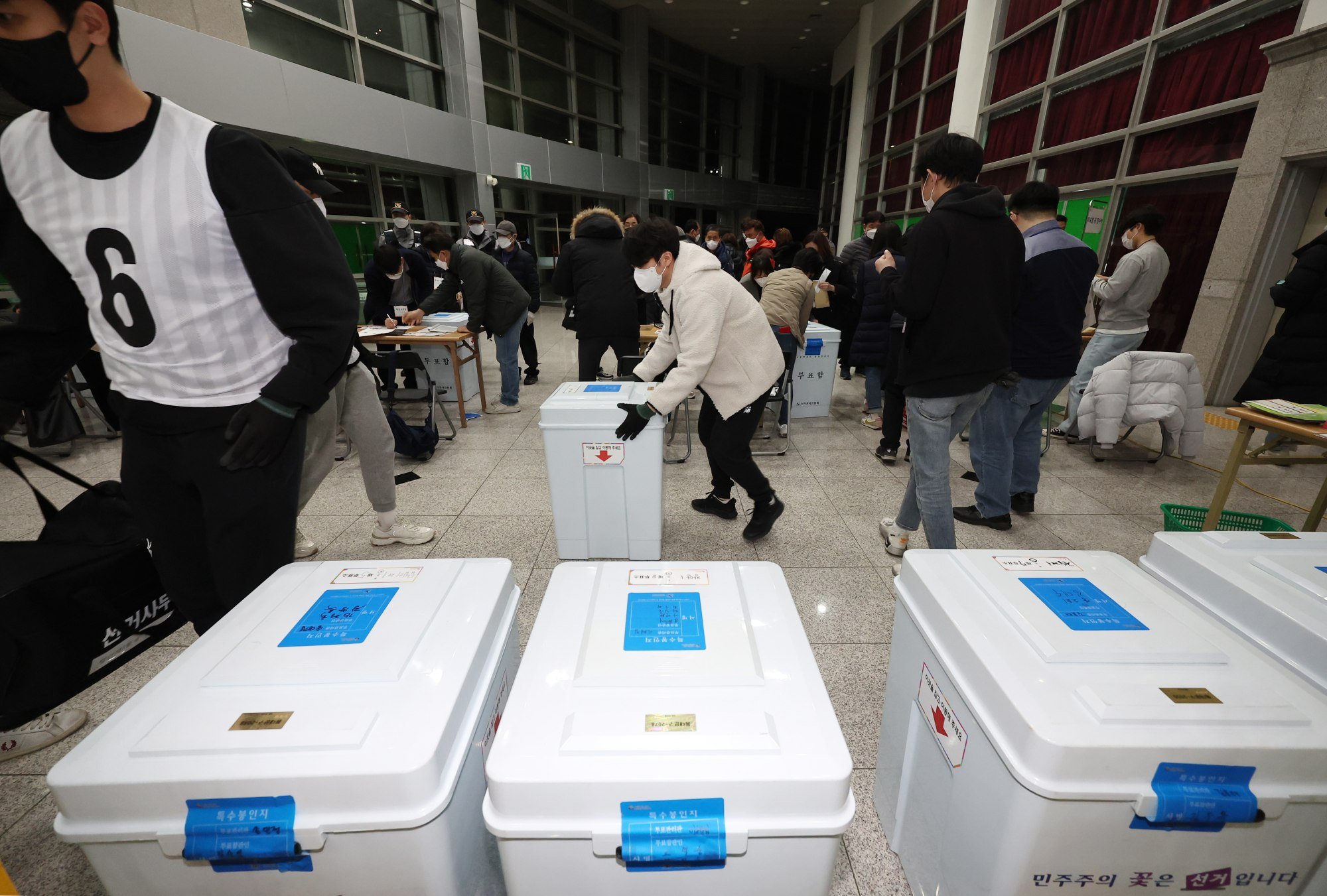 Han Sang-hie, a law professor at Seoul's Konkuk University, said the concerns raised by South Korean lawmakers were exaggerated, noting that foreigners only voted for local officials and were not eligible in elections for lawmakers or heads of state.
"Local politics aren't about distinguishing between nationalities – they are more about providing ways for people who intend to permanently reside [in that area] to improve their lives and solve their problems through a democratic platform," Han said.
He said the bill would infringe upon the rights of migrants married to South Koreans and other groups and likely inspire hatred toward Chinese residents.
Seoul-Beijing relations
While China remains South Korea's largest trade partner, relations have become complicated over threats posed by
North Korea
's growing nuclear programme and an intensifying rivalry between Washington and Beijing over Taiwan, human rights, and industrial supply chains.
South Korea has called on China to be more assertive in efforts to tame the North's nuclear ambitions, which depends on Beijing as its main ally and economic lifeline.
China, along with
Russia
has rejected US-led efforts to tighten sanctions on North Korea over its
accelerated missile testing
, is concerned over the strengthened three-way security cooperation between Washington, Seoul, and
Tokyo
.
Beijing has also expressed unease over a growing technology alliance between Washington and Seoul, which it sees as an attempt to move supply chains away from China.
Additional reporting by Associated Press