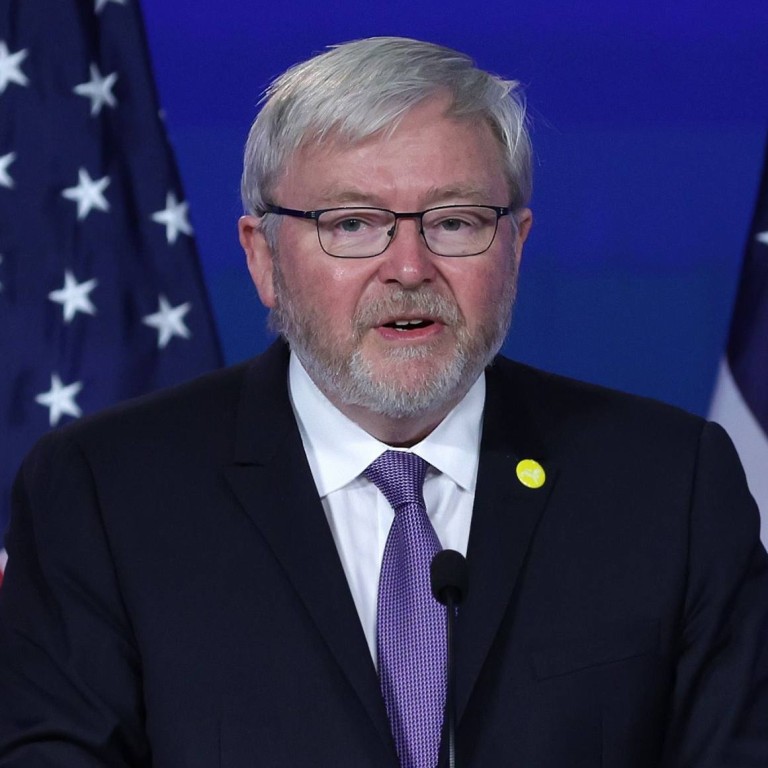 Kevin Rudd's China experience will inject nuance into US-Australia ties, Aukus pact
Former Australian PM has won praise for his knowledge and network of China, and fluency in Mandarin
Rudd's presence could also help US, Australia, China adopt 'more realistic and pragmatic approach' towards managing their ties, experts say
The appointment of former prime minister
Kevin Rudd
as
Australia
's next
ambassador to the United States
hints at the two Western nations more closely aligning their approach to the strategic competition of
China
, experts say, but it may also inject nuance into the defining diplomatic challenge of the times.
Rudd, 65, who served two terms as prime minister of Australia, is a lifelong China academic who since exiting domestic politics has been a prominent Western voice on Beijing's strategic view of the world, winning praise in some quarters for the knowledge – including fluent Mandarin – and network he brings to the table.
Announcing his appointment, Australian Prime Minister Anthony Albanese praised Rudd as one of the world's foremost China experts and said he would bring a depth of experience to the posting at a time when the region was being reshaped by strategic competition.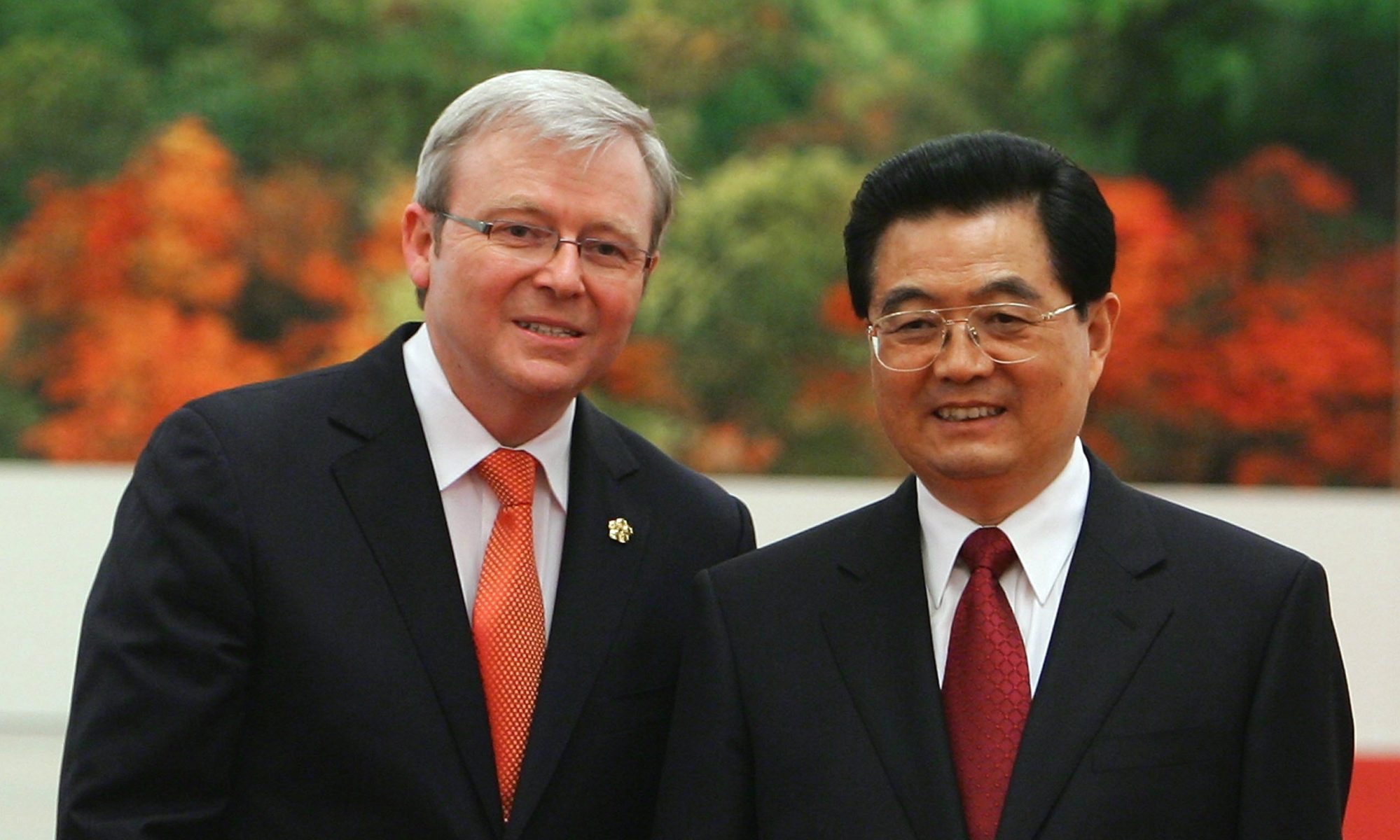 Rudd takes up his posting in the US after the formation of
Aukus
, a security pact knitting together the US, Britain and Australia in what is widely seen as a counterpoint to China.
"It is no accident we are engaged in Aukus and that those decisions require significant diplomatic, but also of course, a knowledge of the political structures that are in place," Albanese said.
The welcoming music was echoed by some analysts in
Asia
.
He is an "outstanding choice for the job", according to Singapore's former foreign minister
George Yeo
, adding that Rudd's words would "carry weight" in Washington.
"Not only will he be able to explain the shift in Australia's policy towards China under PM Albanese, he may be able to exert some influence on American thinking in Washington DC towards China," Yeo added, referencing Rudd's recent book, titled The Avoidable War, which warned of the dangers of a catastrophic conflict between the US and China.
Washington has come closer to Canberra over recent years as its own
relations with China
have sunk to a nadir over trade, tech and security competition.
Ties between Canberra and Beijing have also been shredded, with China battering key Australian exports with sanctions in retaliation for Australian rebukes over security, rights for citizens detained on Chinese soil and the origins of the
Covid-19 pandemic
.
On Tuesday, Foreign Minister
Penny Wong
visited Beijing in a fence-mending exercise, including the first meeting between the countries' top diplomats since 2018.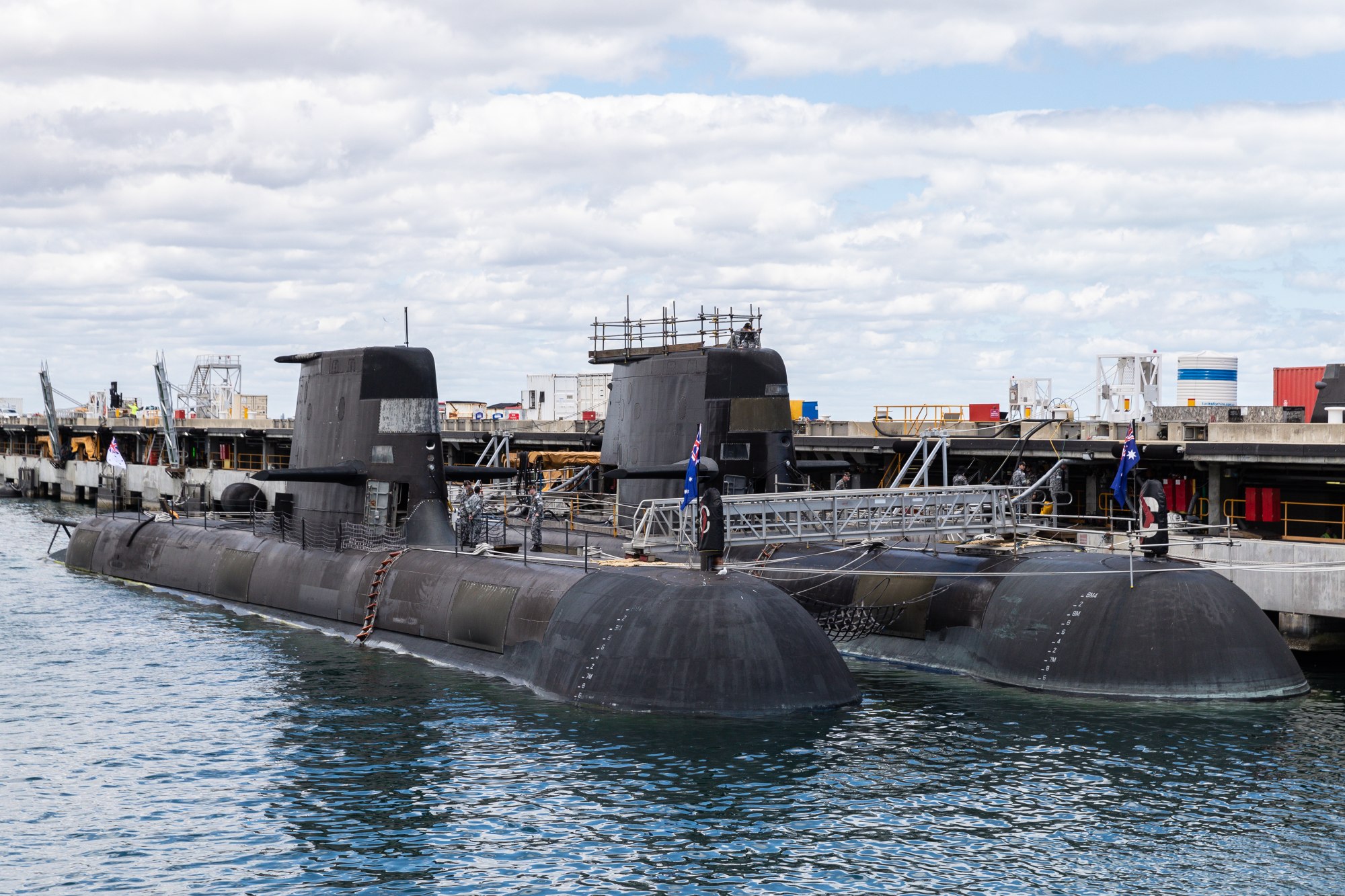 Walking the walk
Rudd's presence in the US may also contribute to the adoption of a "more realistic and pragmatic approach" by Australia, the US and China, said Ying Zhu, director of the Australian Centre for Asian Business at the University of South Australia.
"He has principles of conducting international relations, but also being practical and realistic when dealing with challenging issues globally, and particularly dealing with China," Zhu said, noting that Rudd used the term "zhèngyǒu" (诤友), or a friend capable of direct admonition, when referring to his relationship with Beijing during his official visit to China as prime minister.
"As a former prime minister and foreign minister, Mr Rudd does have extensive connections in Washington and across the US which he will no doubt leverage," added Ian Hall, an international relations professor and acting director of the Griffith Asia Institute located at Griffith University.
Albanese's government "has been keen to make the best use of Mr Rudd's standing and experience", Hall added.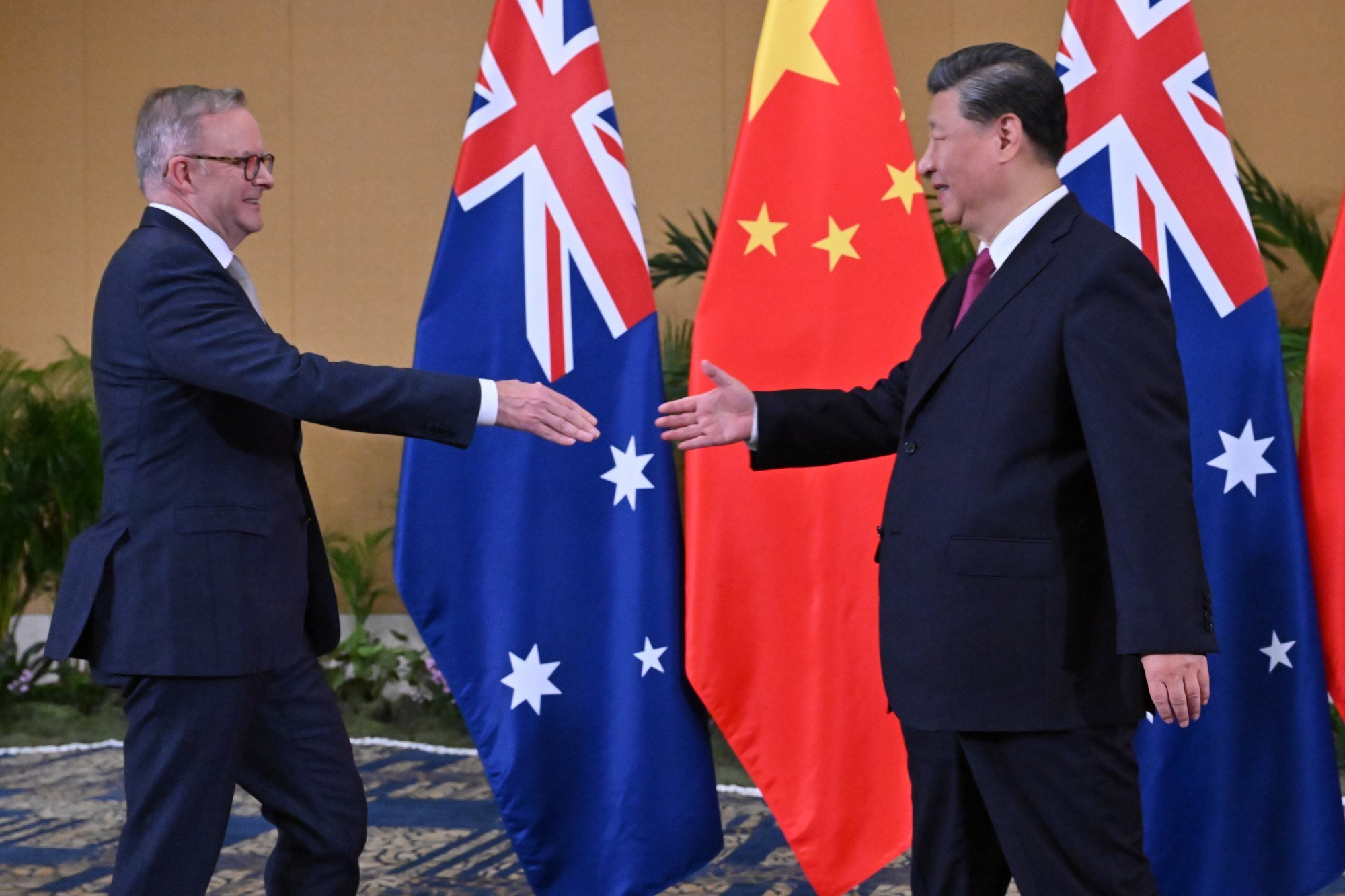 Yet Australian media has carried criticism of the appointment, expressing concerns Rudd's high profile and strong opinions could make him a risky pick.
Rudd has been a vocal critic of former US President
Donald Trump
, who recently announced his intention to run for president again in 2024.
In recent months, Rudd has argued that ideology often drives policy in China, writing that Chinese President
Xi Jinping
is his country's most audacious leader for decades and is "a formidable politician whose audacity at home may also be a precursor to even greater boldness abroad".
While Rudd has wowed many in China with his perfect Mandarin, his critics have often charged that fluency in the language does not automatically translate into knowledge about China.
Former ambassador to China Geoff Raby once said that "many examples can be found of people who speak Mandarin to a high level but who do not understand how China works".
"They may have learned their Chinese, shut up in their study reading the Analects," Raby said in 2011, referring to the collection of sayings by Chinese philosopher and thinker Kongzi or Confucius, adding that "to speak Chinese is not to know China".
Peking University academic Chen Changwei had said in 2015 it would be a "mistake" to assume proficiency in Mandarin equated to insight into Chinese culture.
Keen understanding
But Rudd's career focus on China and senior political roles lend him a unique skill set in challenging times, experts say.
"(He has) a good understanding of the positions of the US, Australia and China," Zhu said, adding that as a former leader of the Labor Party, he has a deep understanding and close connection with the current Australian administration.
"(Rudd will) be able to maintain smooth relationships between the US and Australian governments with a sense of trust," Zhu added.
From 2007 to 2010, Rudd served as the 26th prime minister of Australia and again from June 2013 to September 2013. He was foreign minister between 2010 and 2012.
He began his career as a China scholar, serving as a diplomat in Beijing before entering Australian politics.
He completed an Oxford doctorate in September on the world view of China's Xi and was appointed CEO of the Asia Society in 2021.
Zhu said that in recent years, Rudd had modified his outlook towards China and increasingly saw Beijing as "more challenging and not easy to deal with".
But he "still maintains a certain balance on managing the relationship based on the combined approach between cooperation and competition", Zhu said.
Marc Lanteigne, associate professor at the University of Tromsø in Norway, said the timing of the announcement – so close to the official visit to China by Australian foreign minister Wong – implied that Canberra was seeking to avoid further erosion of China ties while ensuring the long game with US and other Western allies was kept up.
"Keeping this balance will be complicated given the many questions about the longer-term directions of Chinese foreign policy after the 20th National Congress, and the results of the next US presidential election," he said.
Rudd will take up the new role early next year, replacing Arthur Sinodinos who was appointed in 2020.