Japan
Get more with myNEWS
A personalised news feed of stories that matter to you
Learn more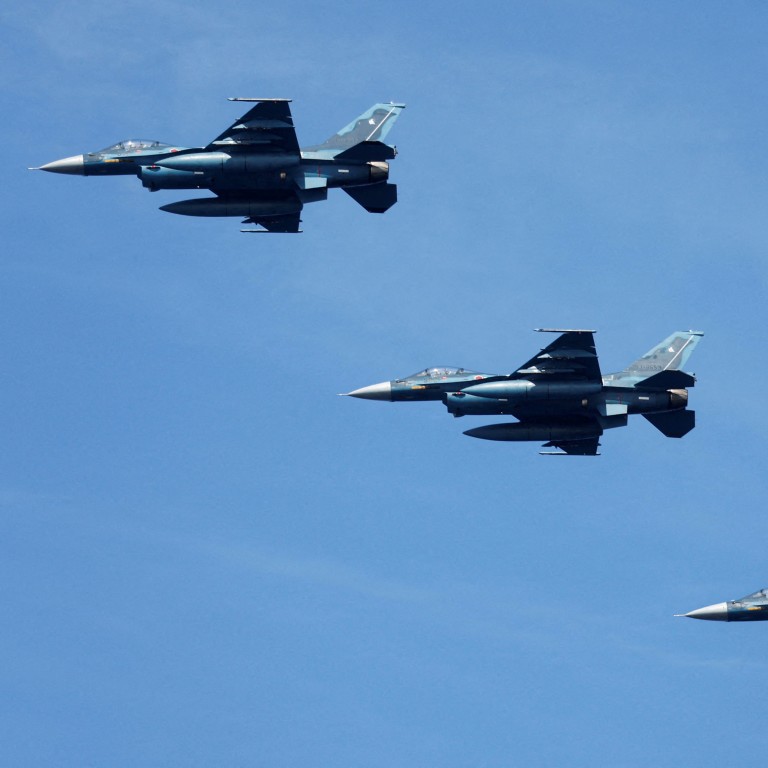 Japan can do more to ease concerns of 'wary' China, South Korea on defence shift: analysts
Beijing accuses Tokyo of 'stirring up tension and confrontation', while Seoul wants prior consultation if its national interests will be affected by Japan's counterstrike capabilities
Japan should regularly reassure regional states of the defensive nature of its security policies, build confidence with South Korea, analysts note
Japan
's defence overhaul is unlikely to damage its relations with neighbours
China
and
South Korea
despite opposition from them, but Tokyo can do more to ease concerns about its military build-up and offensive capabilities, analysts have said.
Japan earlier this month unveiled a new
national security plan
to bolster its defence capabilities. The move, which included a significant spending hike, also enabled it to acquire "counterstrike capabilities", signalling a shift away from the country's post-war pacifist constitution.
This refers to the ability to directly attack another country in the event of an emergency and under specific circumstances, according to Japanese Prime Minister
Fumio Kishida
.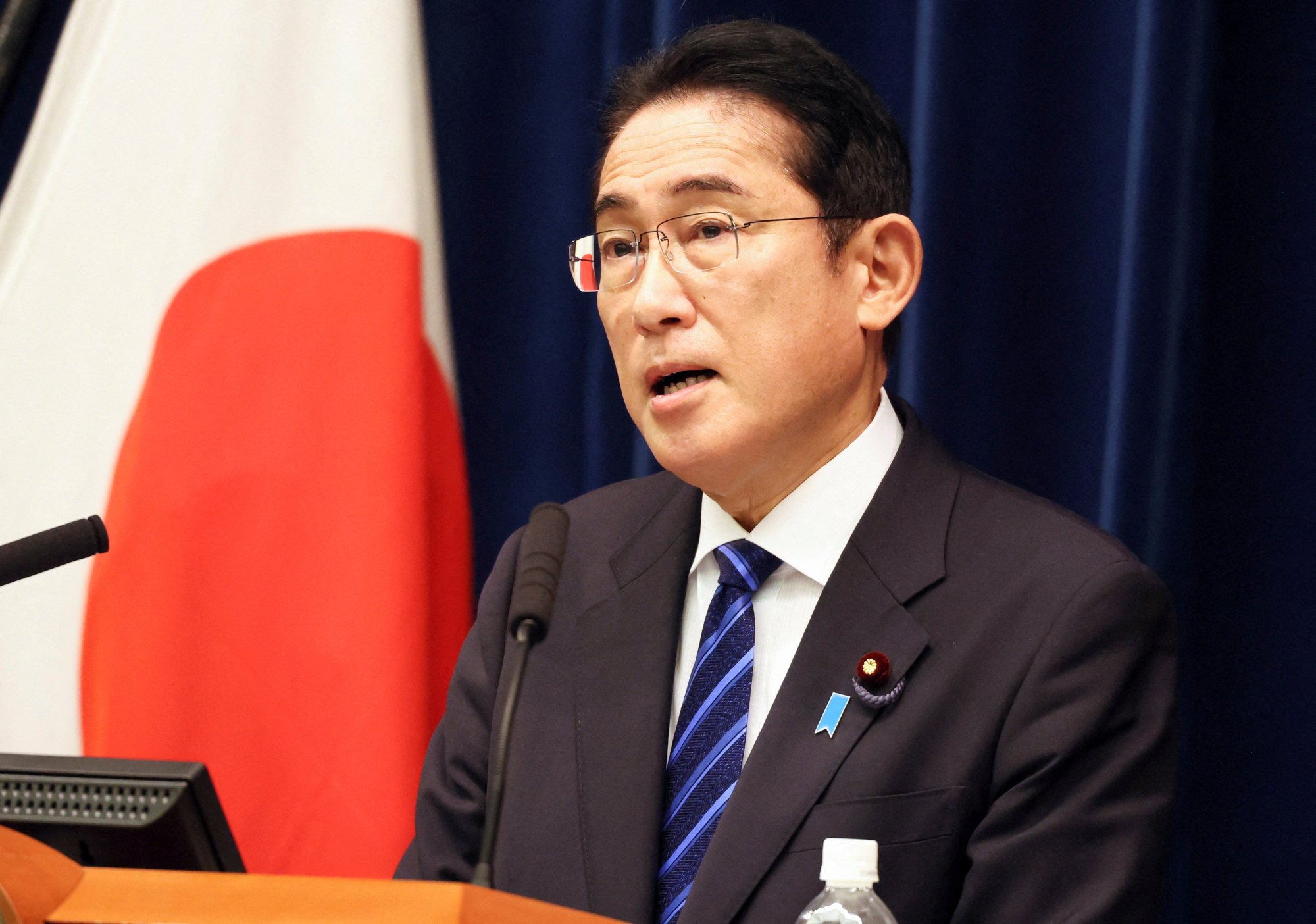 China's embassy in Japan said it had lodged a diplomatic protest and accused Tokyo of "stirring up tension and confrontation in the region", adding that Japan had raised suspicion it had deviated from its post-war peaceful development track.
Japan had "hyped up the so-called China threat to find an excuse for its military build-up", Chinese foreign ministry spokesperson Wang Wenbin said.
South Korea responded by saying that Japan must consult Seoul before taking any action that affected Seoul's national interests, such as using its counterstrike capabilities to target the Korean peninsula.
North Korea
also weighed in, suggesting that Japan's capacity to launch pre-emptive attacks on other countries had brought about "a serious security crisis to the Korean peninsula and East Asia", according to the Korean Central News Agency, citing the country's foreign ministry.
Japan had earlier pledged to set a new target for military spending over the next five years to 43 trillion yen (US$318 billion), or 1.5 times the current level.
Together with the United Kingdom and Italy, Japan will jointly develop a next-generation fighter aircraft by 2035. Tokyo will also seek to purchase hundreds of US-built Tomahawk cruise missiles, citing increasing security threats and the risk of war in the Indo-Pacific.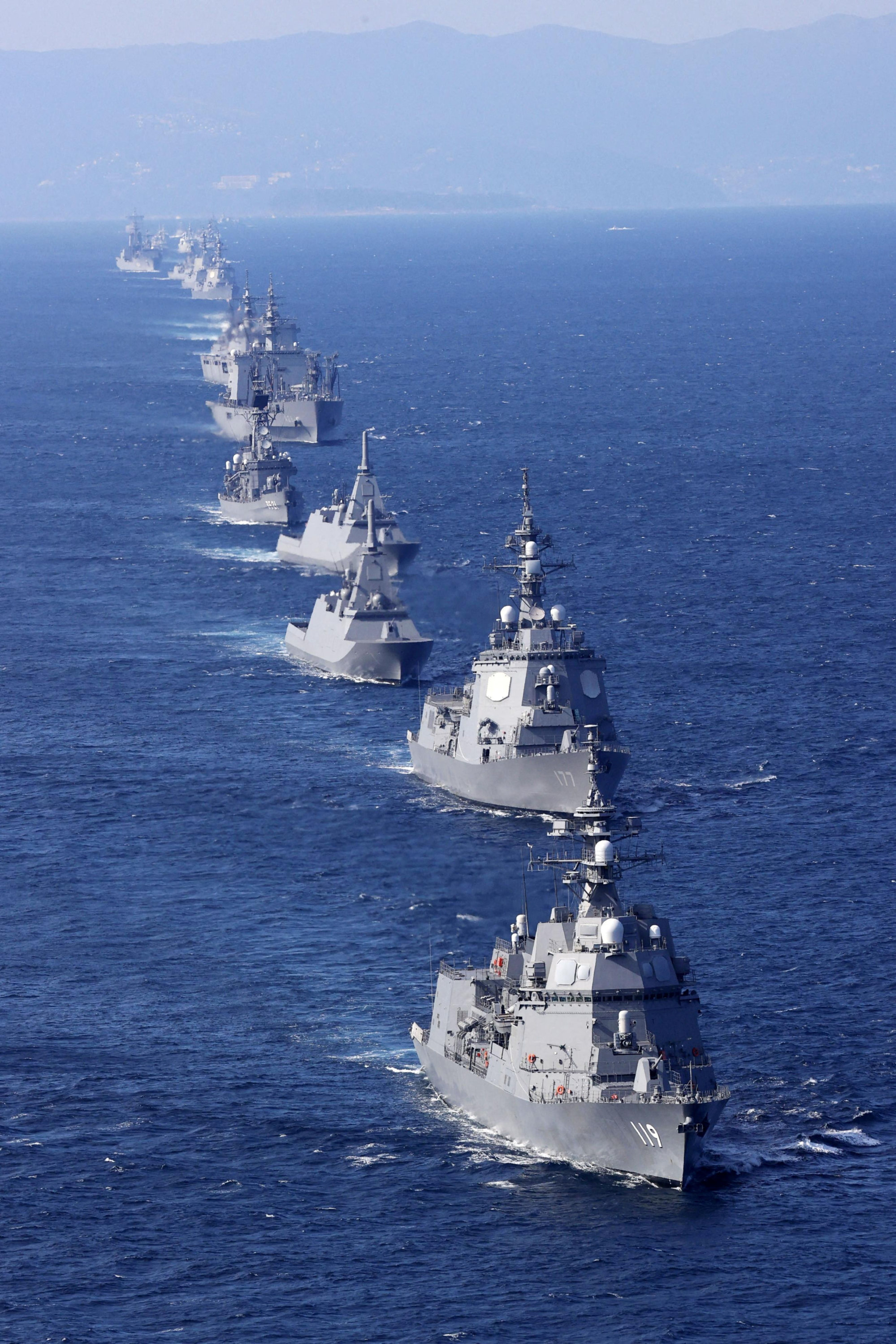 Bhubhindar Singh, a Japanese foreign security policy expert at the S. Rajaratnam School of International Studies in Singapore, said while it was not surprising Beijing and Seoul would be "wary" of Japan's moves, these were unlikely to "damage the high level of trust regional states have towards Japan".
"These measures are occurring within the context of the US-Japan alliance, which is largely perceived as a source of stability," Singh said.
Tokyo had always pursued a balanced strategy that underscored the importance of diplomacy and geoeconomics, he added, and had always stressed the defensive aspect of its military strategy.
Stephen Nagy, a senior associate professor of politics and international relations at Tokyo's International Christian University, said China had taken the opportunity "to reiterate its long-standing propaganda that Japan is in fact remilitarising and attempting to contain China as a partner with the US".
Seoul's reaction, he added, was "more nuanced" and conservatives in South Korea would also look at the National Security Strategy and efforts to acquire counterstrike capabilities as "a commonsense approach" to dealing with the challenges of North Korea and assertive behaviour by China.
"Progressives, on the other hand, will see this as further evidence that Japan has not moved away from its imperial inclinations of using military might," Nagy said, adding that Japan's military budget since 1990 had remained at about 1 per cent of its of GDP and the expansion to 2 per cent – expected to take place over five years – was not all dedicated to acquiring counterstrike capabilities.
China and Japan have territorial disputes over the Diaoyu Islands, which the Japanese call the Senkaku Islands, with both sides strengthening coastguard patrols near the disputed islands in recent years.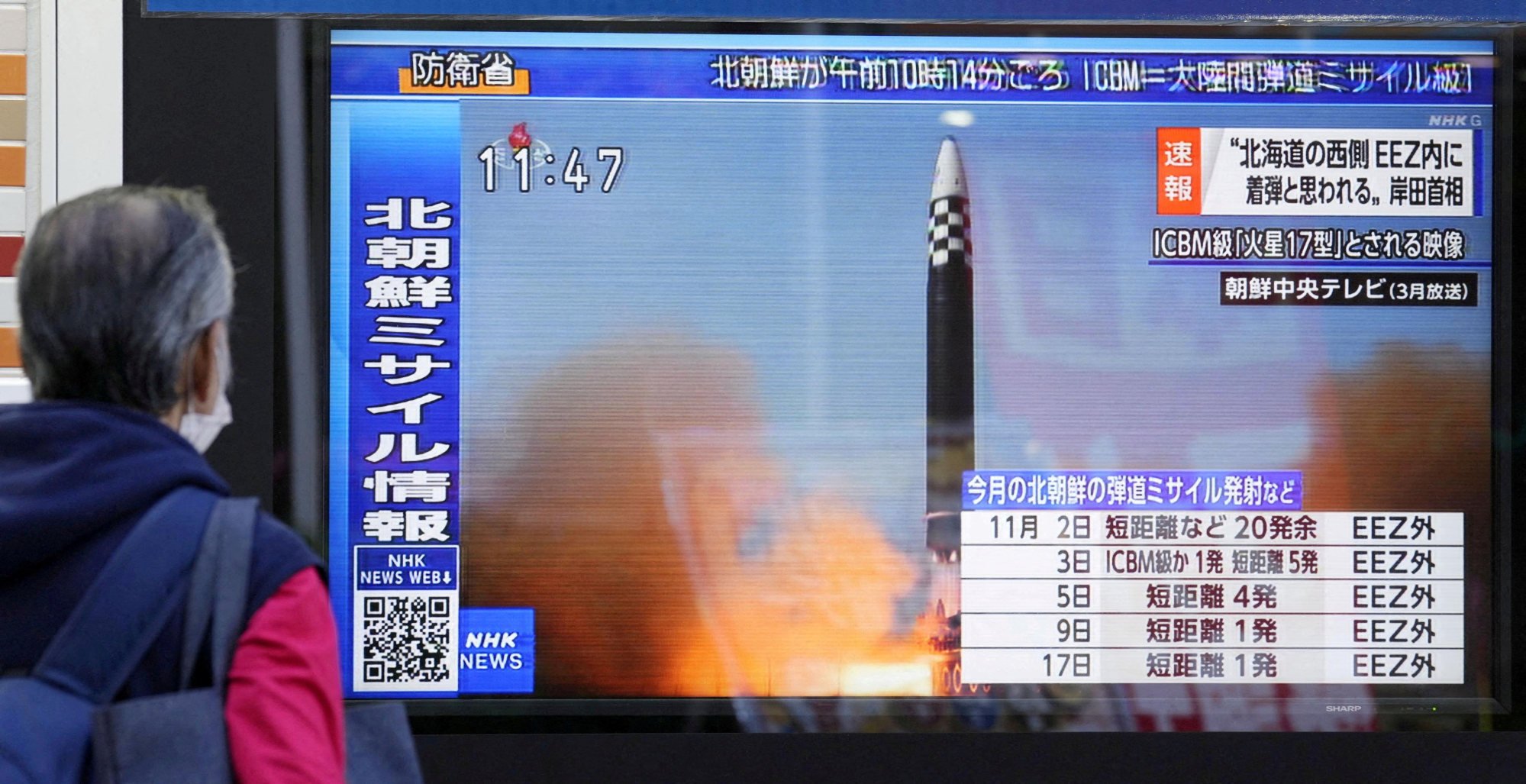 As a traditionally pacifist country, Japan's weapons are mainly for defensive purposes and it has stayed away from counterstrike capabilities which are seen as more offensive.
There also appears to be a lack of clarity about the exact conditions that would compel Japan to undertake such offensive capabilities.
Singh noted that while pacifism continued to shape policy options for Japanese lawmakers, Tokyo could do more to address regional concerns about its military expansion and offensive capabilities.
"Regional states understand that Japan has to respond to the evolving strategic environment, but these developments have to be measured and contribute to regional stability," he said.
"The Japanese government needs to regularly reassure the regional states that whatever security and defence policy it implements is not meant to destabilise the region, but to contribute to regional stability through peaceful and defensive measures."
Nagy said Japan would need to build confidence with South Korea that any new capabilities to be acquired were defensive and meant to deter aggression by primarily North Korea, China and Russia.
"For China, I see little possibility to assuage its concerns," Nagy said, as Beijing viewed containment as the explanation for all Japanese behaviour "with little retrospection as to how its behaviour has contributed to (Japan's) security concerns about China".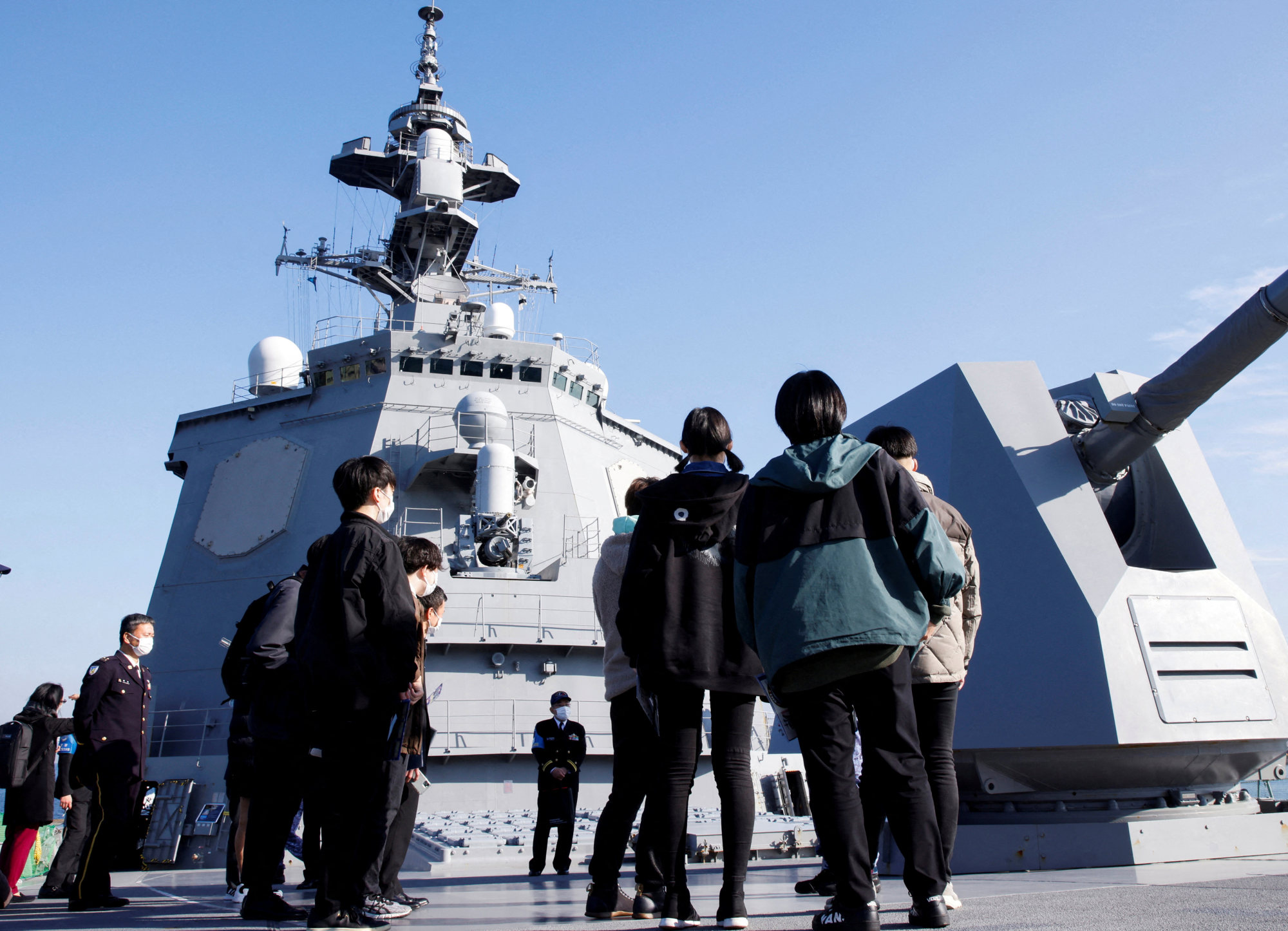 Satoru Nagao, a non-resident fellow at the Washington-based Hudson Institute, said Japan's offensive capability was not the country's own independent offensive capability but "part of the US military system".
A case in point was Japan's decision to procure Tomahawk cruise missiles from the US which are guided by GPS, the US satellite-based system, Nagao said, adding that Japan was also responding to Washington's request for its allies to share the security burden.
"Japan's counterstrike capability is a part of the US strategy," Nagao said.
With India also doing likewise – deploying supersonic cruise missiles in the India-China border area and testing missiles with hypersonic missile warheads – Nagao said this combined capability would compel China to "defend (on) multiple fronts".