Malaysia
Get more with myNEWS
A personalised news feed of stories that matter to you
Learn more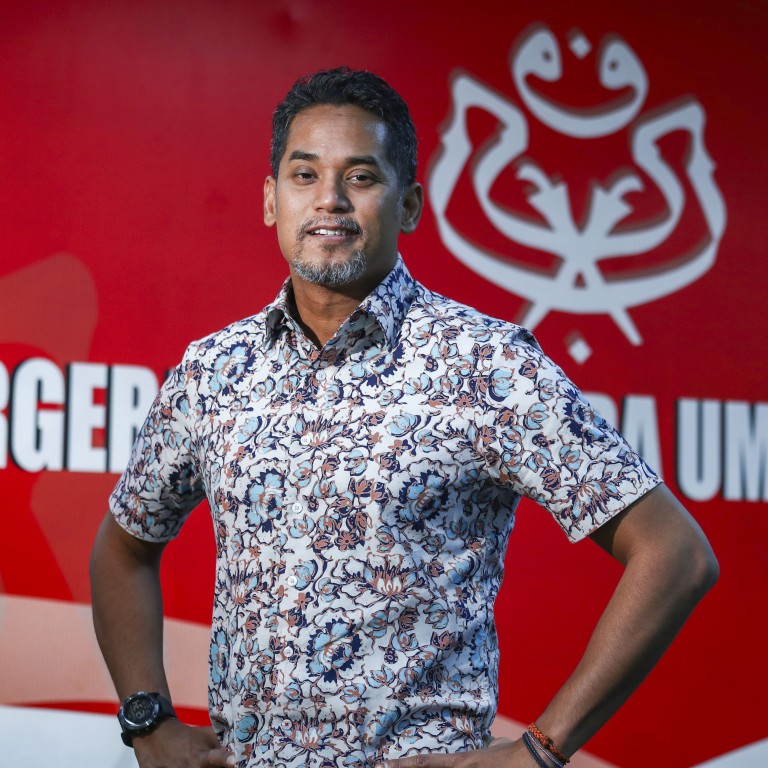 Malaysia's Umno purges Khairy, Hishammuddin as party leader Ahmad Zahid fends off rebellion for now
Former Covid tsar and defence minister among key members who got the boot from Umno for demanding party boss Ahmad Zahid's resignation over poor election showing
Experts says while the infighting could inject fresh complication into Prime Minister Anwar's shaky ruling coalition, Umno president can't keep the sidelined political 'blue bloods' at bay for long
A purge by Umno leader Ahmad Zahid Hamidi claimed
Malaysia
's former Covid tsar Khairy Jamaluddin as its highest-profile casualty late Friday, as recriminations tear at a party once seen as the natural steward of Malaysian power following its poor showing in
November's elections
.
Umno's infighting injects a fresh complication into Prime Minister
Anwar Ibrahim
's attempts to move on from caustic divides at the heart of Malaysia's politics and focus on policy, just two months since he took office.
Ex-foreign and defence minister Hishammuddin Hussein was also suspended by Umno's supreme council on Friday along with several others for insubordination against corruption-mired party president Ahmad Zahid, who a fortnight ago vowed to
"reset" the party
as critics sought his resignation.
Under Ahmad Zahid, Umno, and its Barisan Nasional bloc carried 30 seats into Anwar's alliance, handing his erstwhile rival the premiership, forming a shaky coalition government of opponents.
His control of Malaysia's oldest party was cast into doubt by the November election result, which saw Umno shed support after years of corrosive corruption scandals to win just 30 seats from the 177 it contested.
Khairy, who challenged Ahmad Zahid for the president's post in 2018, was among the key party leaders openly calling for the Umno strongman's resignation, saying that he had "no moral authority" to continue in the role.
Khairy took to Twitter to confirm his sacking from the party to his 2.9 million followers. "Tonight I was sacked by the party I love, to which I owe allegiance," he said, while quoting a line from the popular HBO television show Game of Thrones.
"Unbowed, unbent, unbroken."
The former health minister who led Malaysia's successful Covid-19 vaccination drive subsequently changed his Twitter bio to the president of his state's bicycle racing association, reflecting his departure from Malaysian politics.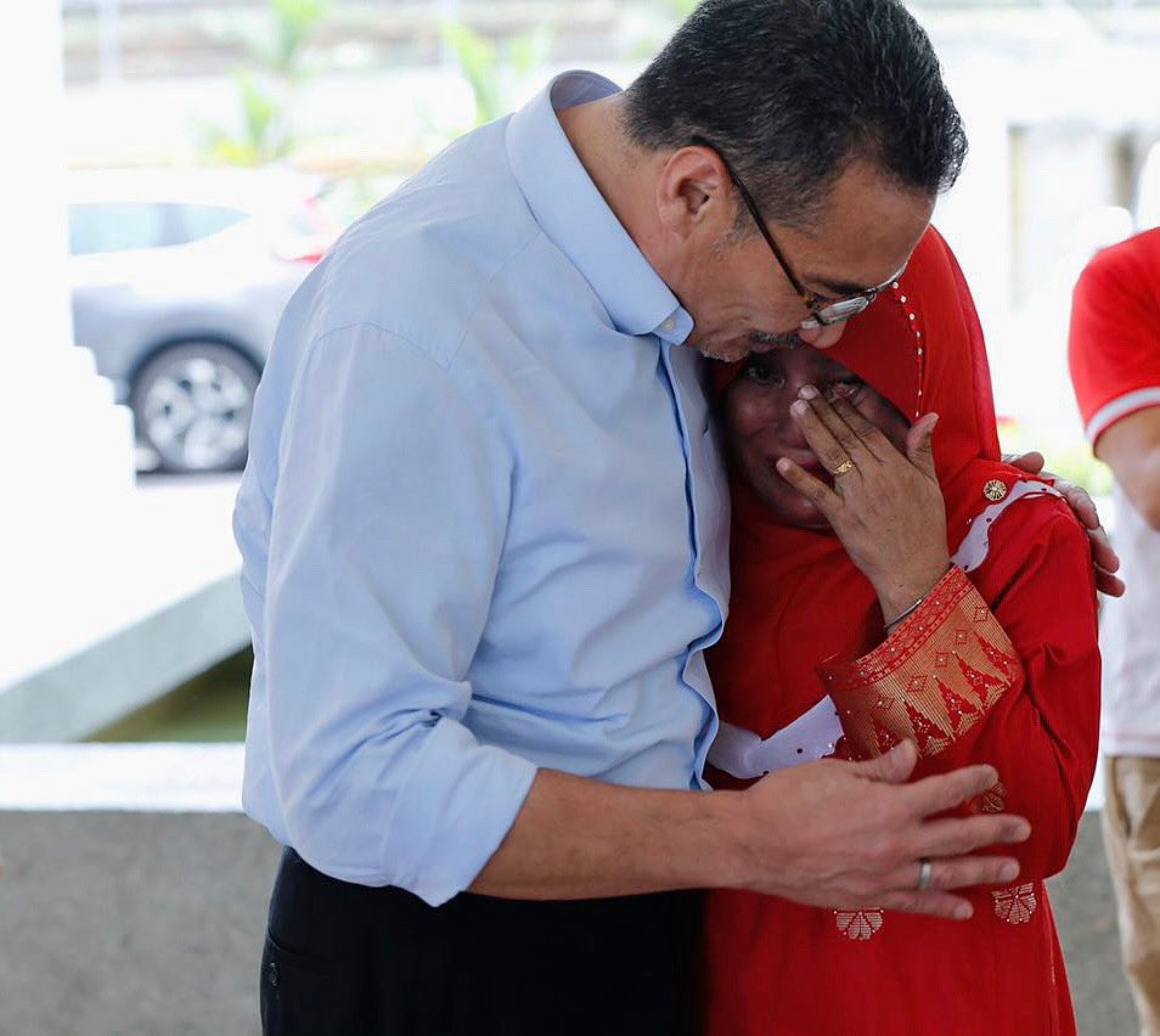 Hishammuddin, meanwhile, was slapped with a six-year suspension from the party which will see him sitting out the next poll in 2027 after not missing – or losing – any elections since 1995.
After the last general election, Hishammuddin led a group of 10 of the coalition's 30 newly elected MPs in backing opposing Perikatan Nasional chief
Muhyiddin Yassin
as prime minister – instead of the president's choice – Anwar from their long-time adversary Pakatan Harapan, saying that he rather be sacked than support the reformist icon.
"No Anwar, No DAP," said the long-time Umno veteran in November, referring to the predominantly ethnic Chinese party.
"Anyone who feels that they can take action in sacking me for holding on to this stance, go ahead."
Responding to his suspension in a Twitter post, Hishamuddin said "their evil must not make us lose our good" as he shared a photo of himself consoling a sobbing Umno member.
The abrupt sidelining of two heavyweights – in Khairy and Hishammuddin – also threatens a long-term challenge from so-called political "blue bloods" who experts say are unlikely to fade into obscurity for long.
Aside from these two, Umno also kicked out veteran leader Noh Omar who opposed the president's decision to drop him from the electoral race and suspended three others including former communications director Shahril Hamdan, a rising young leader in the 77-year-old party.
Spared from the purge is Umno's vice-president and former prime minister
Ismail Sabri Yaakob
who openly called for Ahmad Zahid to take responsibility for the party's performance in the election triggered by the president, who repeatedly pushed the then-premier to dissolve parliament, believing that the timing was right for the party to win.
"Najib when he lost, he resigned the very next day. That's a magnanimous leader," Ismail Sabri said in November, comparing Ahmad Zahid to former premier
Najib Razak
, who led the party into its first election defeat since Malaysia was formed.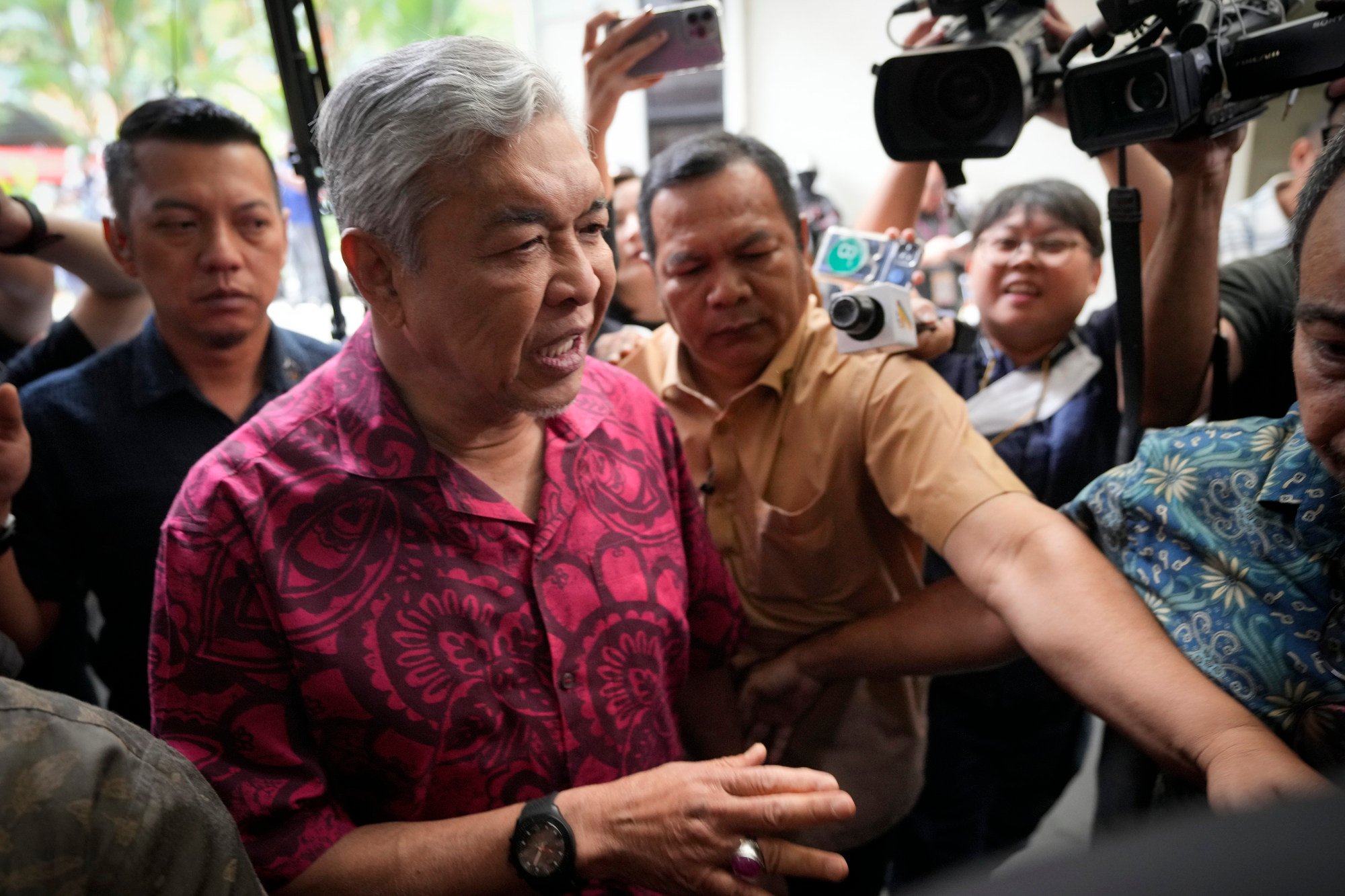 The expulsions raise questions about Umno's plan for reform with the party steadily losing seats in every election since 2008, including the massive drop from 79 seats in 2018 to just 30 in 2022.
"There can be no reform if the party doesn't change its way and be more tolerant to criticism," said political analyst Tunku Mohar Mohktar from the International Islamic University in Kuala Lumpur.
He said that Ahmad Zahid is using the same playbook as former Umno presidents
Mahathir Mohamad
and Najib to remove oppositions against them in the party.
For Khairy, despite often being at odds with the party is adamant about being an Umno member and has dismissed calls from the public for him to start his own outfit or join the more progressive and multicultural Pakatan Harapan pact, where he is close friends with key leaders Rafizi Ramli and Nurul Izzah Anwar.
Malaysian expert Bridget Welsh said that one cannot discount such possibility, despite what he has been saying.
"He could use his brand to discuss policies and act as a constructive opposition or run in the coming state elections if he finds a vehicle to do so," Welsh said.
Five of the nine people who have been Malaysian prime ministers were once sacked, suspended, or withdrew from the party, including Mahathir and the incumbent Anwar.
"Umno sacking may in fact improve chances of becoming prime minister," she said.