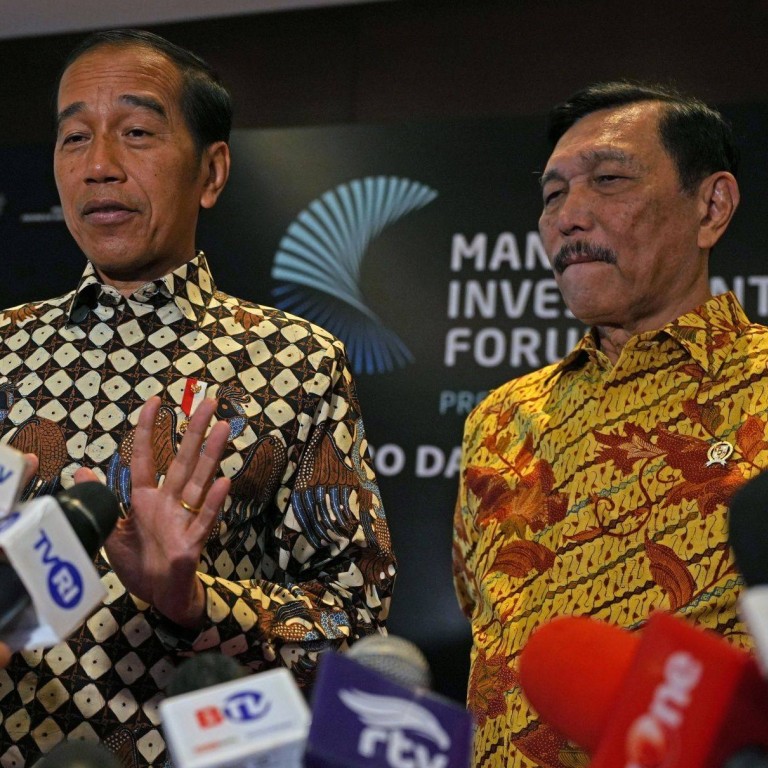 Can an Indonesian general help Asean move Myanmar peace plan along? No sir, analysts say
Indonesia, this year's chair of Asean, reportedly wants to appoint Jokowi's right-hand man Luhut Pandjaitan, a retired general, as special envoy to Myanmar
But while Myanmar once viewed Indonesia's military as a 'big brother', a study shows the junta now holds them in low regard
Indonesian President
Joko Widodo
's right-hand man Luhut Pandjaitan has been dubbed a "Mr Fix-it", but his new role as a peace envoy to
Myanmar
is unlikely to be an issue he can solve, analysts say, as the junta's once high regard for its neighbour's military has long diminished.
As this year's chair of the 10-nation
Asean
bloc, it is Indonesia's prerogative to pick a person to occupy the role of Asean's special envoy, which was created in the aftermath of
General Min Aung Hlaing's 2021 coup
. It was occupied by the foreign ministers of the previous sitting Asean chairs the last two years, Brunei and
Cambodia
.
Amid debate among regional observers about President
Joko Widodo
's plans, Bloomberg on Wednesday reported, based on unnamed sources, that he was likely to appoint Luhut, his de facto No 2, as Asean's special envoy.
Bloomberg said Luhut was among several candidates being considered, and quoted the former four-star general – currently the coordinating minister of maritime and investment affairs – as saying he was unaware of discussions surrounding his possible appointment.
Earlier this month, Widodo revealed in a Reuters interview that he intended to send a top general to Myanmar, in the hope it would send a message to the junta, known as the Tatmadaw, of Indonesia's successful transition from military-led autocracy, to the world's third-largest democracy in 1998. Widodo did not elaborate if the general would be appointed as a Asean's special envoy to Myanmar or just a delegate on his behalf.
This Week in Asia understands that the military general Widodo planned to dispatch to Myanmar would not occupy the special envoy position.
Jodi Mahardi, Pandjaitan's spokesman, did not immediately respond to request for comments.
Regardless of who is appointed special envoy, it is likely that a military general would still be dispatched, in line with Widodo's remarks in the Reuters interview.
But observers say there will be little outcome of a military officer's efforts to persuade Myanmar's generals to carry out
Asean's Five-Point Consensus
.
"We looked into the Tatmadaw's perception of various regional armed forces last year, and we found that they hold the Indonesian military in some of the lowest regard in the region, specifically because it gave up political power in the late 1990s," says Aaron Connelly, a Singapore-based research fellow on Southeast Asian politics and foreign policy at think tank the International Institute for Strategic Studies (IISS).
"Once ABRI [the former name of Indonesian military] gave up 'dual function', the entire reason for engagement with the Indonesian Armed Forces disappeared. The Tatmadaw regards that decision as an incomprehensible error."
Under the rule of strongman President Suharto, Myanmar's junta viewed the Indonesian military as a "big brother", and was keen to learn about its so-called
dwi fungsi,
or
dual function
, that allows the army to dominate politics and economy, while protecting the nation.
Under Suharto, himself a general, dissent was prohibited and anyone who criticised Jakarta was silenced.
This would not be the first time Jakarta sends a senior military personnel to Myanmar to talk to the junta. In 2007, then president and former general Susilo Bambang Yudhoyono, sent Agus Widjojo, a retired general and a reformer figure within the military, to attend the funeral of Myanmar's former prime minister Soe Win.
Widjojo was also tasked to persuade junta leaders to embrace democratic transition. Yudhoyono himself maintained personal communication with Tatmadaw, especially after then President Thein Sein revealed his plan to usher in democracy to Myanmar in 2011.
Andrew Mantong, researcher at the Center for Strategic and International Studies (CSIS) Indonesia, said that Luhut was the right choice to be sent to Naypyidaw on Widodo's behalf "if we want to show that Indonesia is doing fine after transitioning to democracy, and that the military are doing just fine".
"But will Myanmar's junta be convinced by our experience? Do they eventually want the thing that we want? What has to be identified from now is whether there is a will on the part of each party in Myanmar to move away from violence and towards a political solution."
Thus, Mantong urged Jakarta to come up with a "clearer working plan and strategy" to ensure the implementation of the peace plan.
"Our success for Myanmar is not only determined by what we can do this year, but whether we have a more long-term impact on Myanmar to solve the crisis," he said.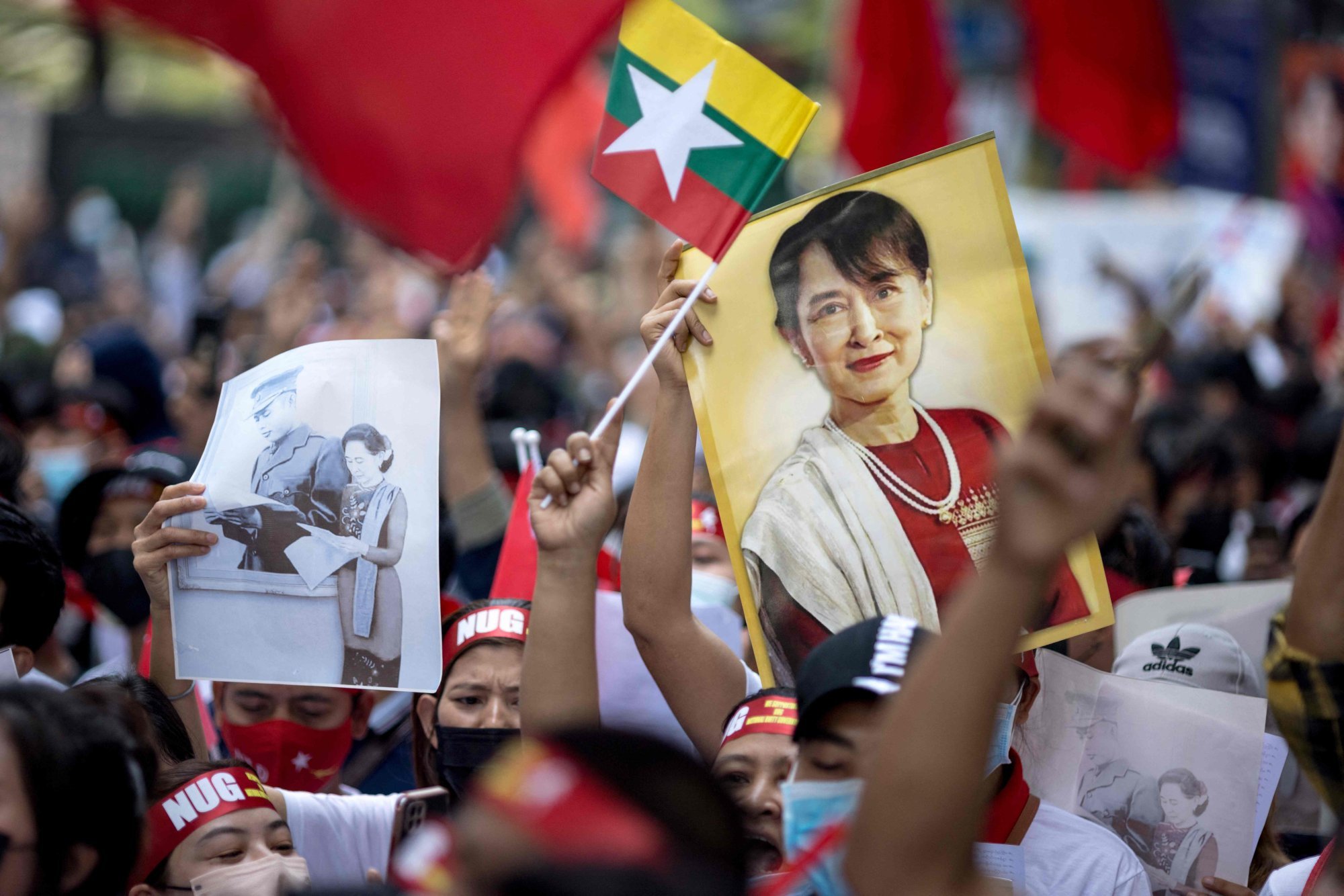 Office of special envoy
Last month, foreign affairs minister Retno Marsudi revealed that Indonesia would set up the Office of the Asean Special Envoy on Myanmar, which would employ a number of diplomats.
Andrew Mantong of CSIS Indonesia hoped the office would be an established entity within Asean to ensure the regional grouping's strategy on Myanmar was "sustainable and properly institutionalised."
Ngurah Swajaya, former Indonesian ambassador to
Singapore
, had been rumoured as a candidate for the position.
The move by Indonesia not to appoint a foreign minister to the post, like former chairs Brunei and Cambodia, was likely due to the fact the job could interfere with a foreign minister's other responsibilities, Connelly said.