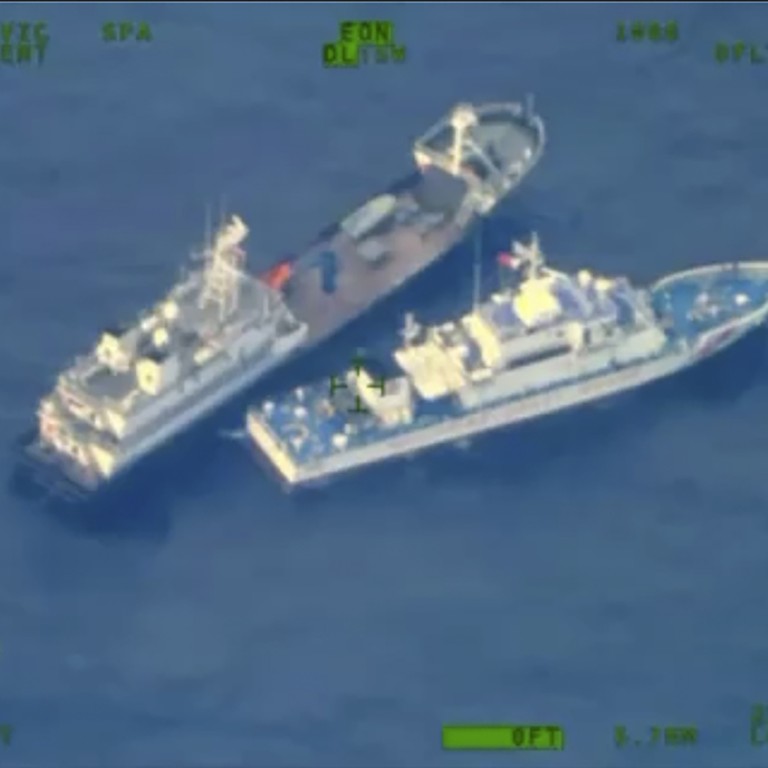 South China Sea: US, Australia, Japan would join Philippines-China 'fight', says analyst
Amid rising tension in the disputed region, Manila's defence secretary has said he hopes more nations would be 'willing to join our fight'
Analyst says some nations would be more committed while others, including EU and South Korea, may also step up, with or without bullets
Three tiers of countries, with Australia, Japan and the United States among them, are likely to join in
the Philippines'
"fight" with China over
South China Sea
skirmishes and confrontations, according to one analyst.
On Wednesday, the Philippines defence secretary said that Manila will boost multilateral activities, including freedom of navigation patrols in the disputed region.
Manila said China's coastguard intentionally collided with its boats during a resupply mission to a small contingent of troops stationed on a rusty ship, purposely grounded in 1999 in the Philippines' 200 nautical mile exclusive economic zone.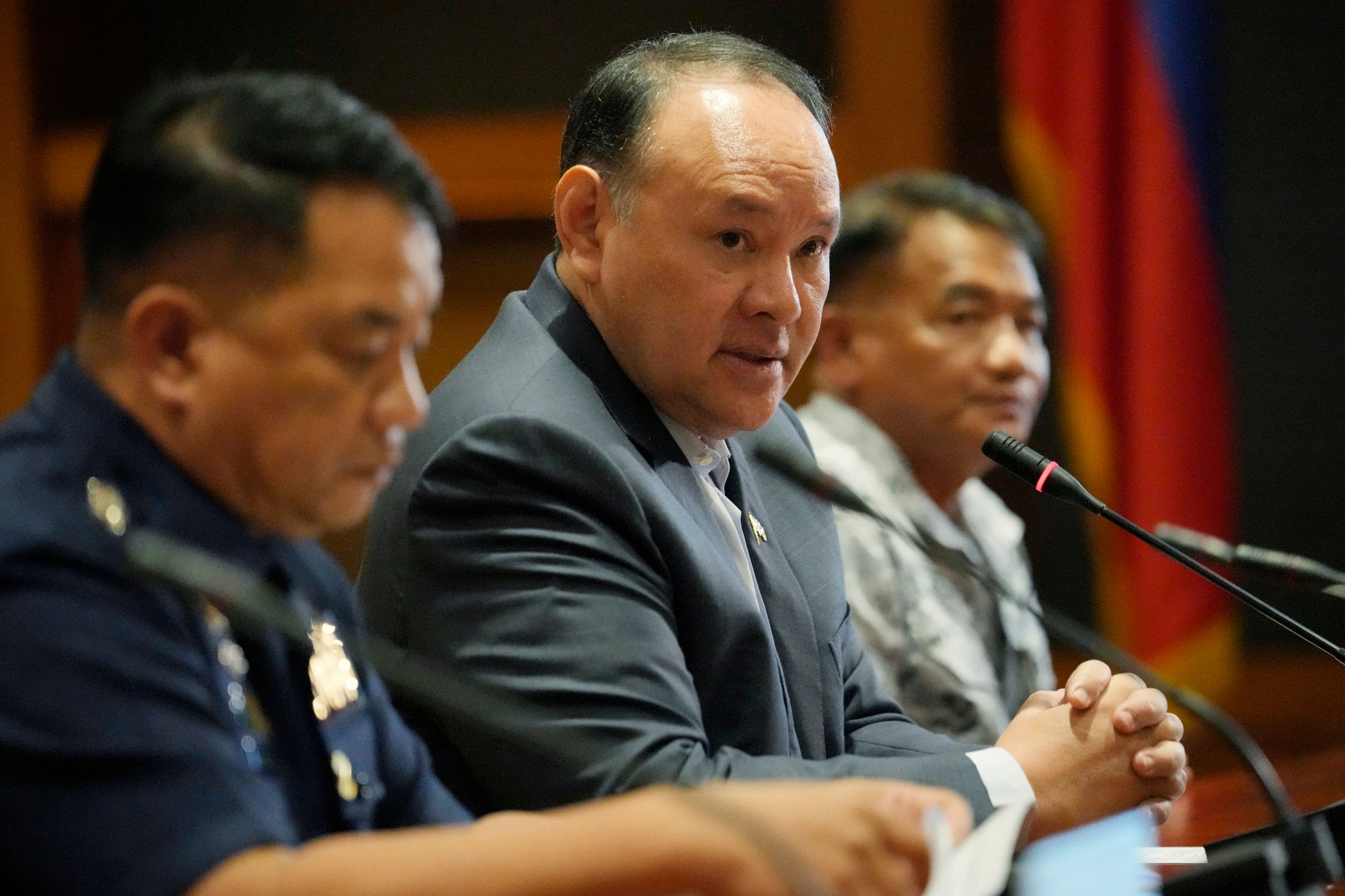 The recent incident with China "could result in more willing nations to join our fight", Teodoro said, without elaborating.
Joshua Bernard Espeña, a resident fellow at the International Development and Security Cooperation think tank in Manila, said the defence secretary was likely referring to three tiers of "willing countries".
The first, he said, comprises Australia, Japan and the US, countries which are the "most committed" to the move as they were the direct recipients of China's "assertive military and economic moves".
"Logistics-wise, they need to identify gaps where they can complement each other for optimum naval combat conditions," Espeña said.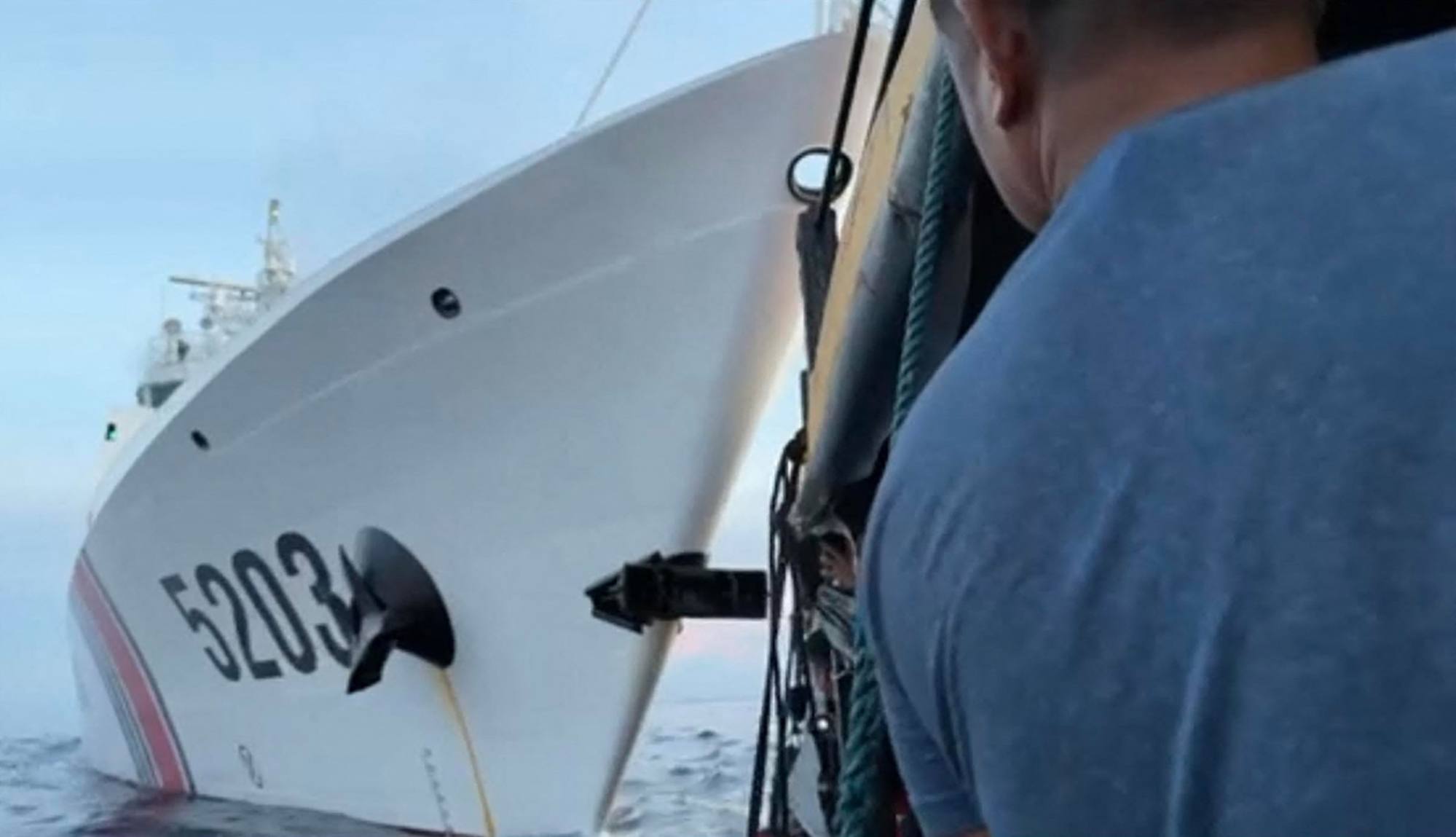 The second tier involves the European Union and Britain, countries that have recognised China as "a systemic threat in terms of liberal values" and while they will do what they can, they may not be able to mount firepower due to their distance from the region.
"If you cannot move and supply, you cannot fight," Espeña said, adding that these nations must consider the "swift conclusion" of reciprocal access agreements – sharing access to bases and ports – and more intelligence-sharing.
The third tier is made up of South Korea and New Zealand.
"It is only a matter of time for [South Korean] elites to realise that China is an unreliable partner for regional peace," Espeña said.
While Seoul and Wellington are unlikely to join in current deterrent efforts, they might do so "in case of an open shooting war", he added.
However, John Bradford, executive director at the Yokosuka Council on Asia-Pacific Studies, said the "fight" referred to by Teodoro was "mostly diplomatic".
The Philippines is assembling a growing coalition of partners but "which would be ready to provide material support in a conflict remains an open question".
Bradford added that Manila has been doing "a masterful job" of documenting
Chinese behaviour in the disputed waterway
, using engaging images and videos of what is happening at sea as "part of a public diplomacy campaign" to strengthen support for its position.
"That position was already quite strong having been built on the foundation of the 2016 arbitral ruling that found the Chinese claims to be baseless," Bradford said, referring to the Permanent Court of Arbitration in The Hague which adjudicated Manila's case against China in the South China Sea.
It determined that major elements of China's claim, including its nine-dash line, recent land reclamation activities, and other activities in Philippine waters, were unlawful.
The nine-dash line – literally comprising nine long dashes – first appeared on Chinese maps in 1953, but was based on a map with an 11-dash line issued in 1947. It takes in about 90 per cent of the sea.
Bradford said Manila's campaign "is bearing fruit as more countries are pledging support", with France, South Korea, and Japan expressing their support for the Philippines this week and pointing to Chinese actions as illegal, aggressive, and provocative.
"This was the first such statement of diplomatic support from South Korea, a milestone in the Philippines' diplomatic campaign," added Bradford.
Describing the trajectory of events in the South China Sea as worrisome, Bradford said Beijing seems "unlikely to be accommodating and is as likely to respond through escalation".
This stood in stark contrast to a decade ago, when China appeared to temper its military action in order to support its self-description as a peaceful and benevolent partner in Southeast Asia.
"More recently, it seems to continue with its economic diplomacy, while being unapologetic about its aggressive behaviour in the South China Sea," Bradford said.
As well as last weekend's collision, the Philippine coastguard last month removed a floating 300-metre barrier installed by China at the entrance to the lagoon at the contested Scarborough Shoal.
The barrier posed a hazard to navigation and is a clear violation of international law, said Manila, adding that it also hindered fishing.
In August, Chinese coastguard vessels fired water cannons at Philippine boats who were on route to deliver supplies to troops stationed at a grounded warship in the disputed Second Thomas Shoal in the Spratly Islands, which Beijing calls the Nansha Islands.
In February, the Philippines accused China of using a "military grade" laser light to scuttle a resupply mission to the shoal.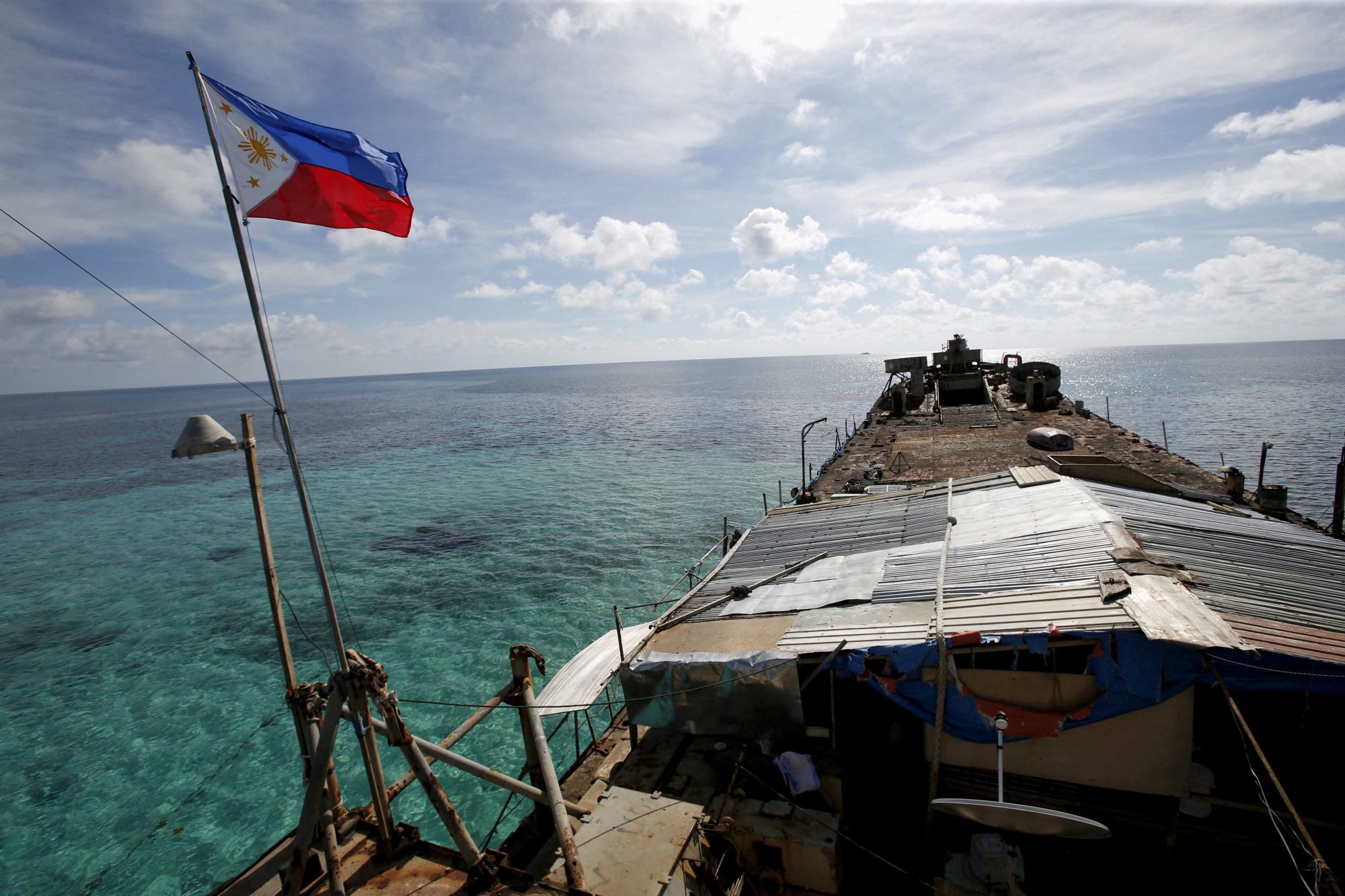 However, Blake Herzinger, research fellow in the foreign policy and defence programme at the United States Studies Centre in Australia, was optimistic that Beijing fully understands how altercations between China and the Philippines could develop into a
US-China
flashpoint.
"Of course that does not preclude the possibility for unintentional conflict, but I do not believe that Beijing wants a war with the US over something as relatively insignificant as Second Thomas Shoal when their grander ambitions lie elsewhere," Herzinger said.
There was a significant need for bilateral and multilateral dialogue to ensure that the deteriorating situation does not get out of hand and end in conflict, he added.