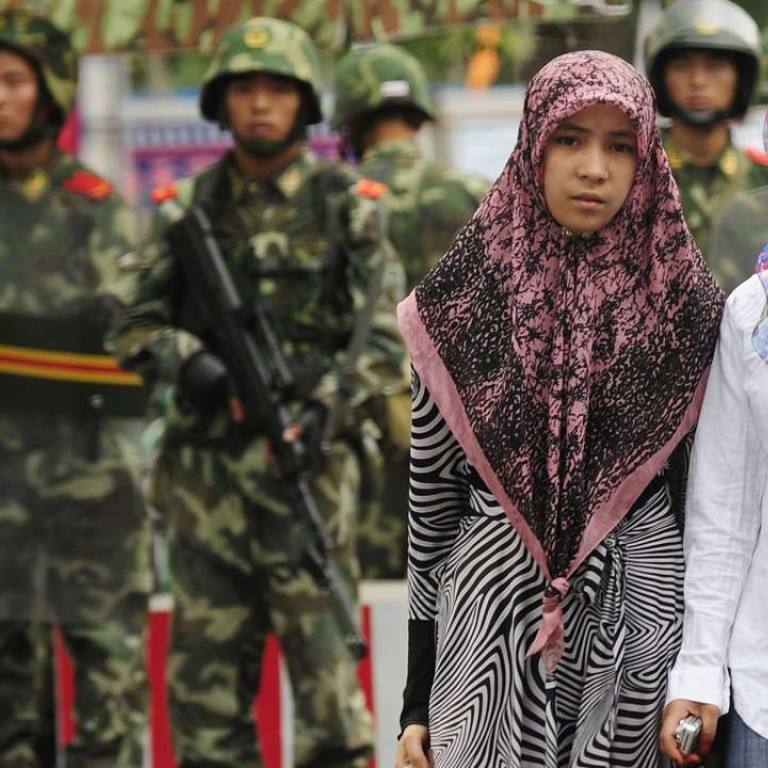 'When are you going back to Arabia?': How Chinese Muslims became the target of online hate
A lack of education over what the Communist Party refers to as 'feudal superstitions' is fuelling a rise in anti-Islam rhetoric, prompting fears that online tensions will spill over into real-world conflict
When Aysha Xiong posted online photographs of herself and two roommates sporting their favourite headwear, the last thing they expected was to be swamped by hundreds of angry and humiliating comments.
She posted the images on a WeChat mini site called "The Hijab channel", created by the trio to give Muslim women a place to share stories about headscarves, faith, work and life. It is a relatively obscure platform for the three roommates, their posts filled with photos much like millions of others that are uploaded to the internet on a daily basis.
But when their photo was reposted on Weibo – a social media site sometimes described as "China's Twitter" – the three women from Kunming ( 昆明 ), Yunnan ( 雲南 ) province, found themselves at the centre of a flood of abusive comments, the latest victims of growing anti-Islamic sentiment on the Chinese mainland that has been fuelled by widespread – many say exaggerated – fears of terrorism.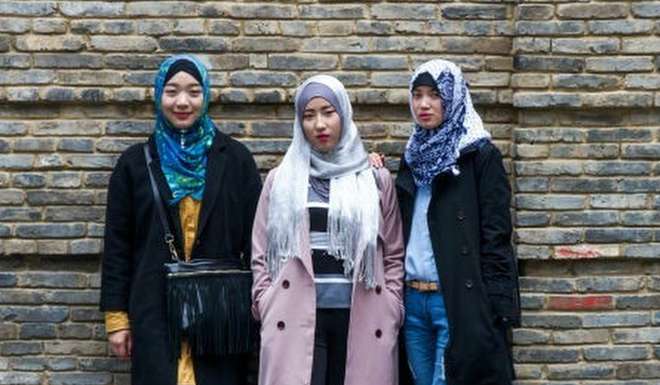 "China needs no evil cult", said the comment with the most "likes" from other users. Another popular one asked "When are you going back to Arabia?"
Xiong, a 23-year-old Han Chinese who converted to Islam three years ago, and her two friends, from the predominantly Muslim Hui ethnic minority, say the experience has left them more determined to persevere with the channel.
"I want to tell you my own story bit by bit, and let you know Islam is nothing to be afraid of," she wrote on Weibo, responding to the hateful comments. "Muslims live in the same way as non-Muslims."
As simple as Xiong's message seems, it may be falling on deaf ears – even when it comes to China's young and educated internet users.
The growing popularity of anti-Islamic rhetoric, which is seldom challenged by state media or subject to the censorship for which China's internet is famous, has sparked concerns that, left unaddressed, these tensions will spill over into real world conflict.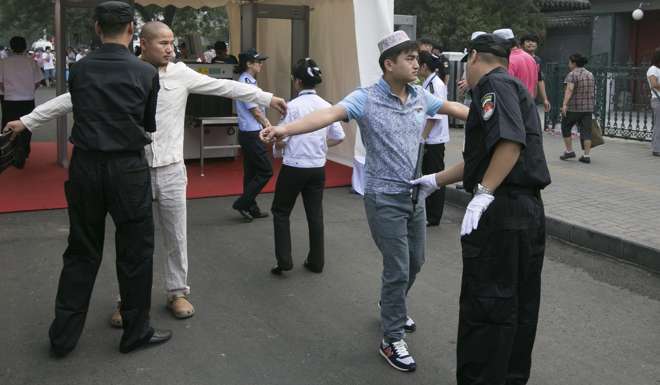 "Zhou", a 23-year-old web developer in Qingdao, Shandong province, is staunchly anti-Muslim. He and his friends call themselves Mu Hei (Muslim haters) and refer to Muslims derogatorily as "greens", a slur based on the colour's symbolic significance in Islam. Zhou said he became Mu Hei because Islam was an "inhumane" religion that encouraged violence and repressed women.
Inflammatory comments Zhou has posted online include "let's shoot down 100 greens" and "why not kill all the greens?"
"I wish there were no Muslims in the world," he said, declining to give his full name because "the greens may come to chop me".
Zhou plans to study in the United States and work in Silicon Valley, speaks English well and follows world news closely. But he has never talked to a Muslim. Like most of his compatriots, Zhou grew up being told to stay away from religions, or what the Communist Party deems "feudal superstitions".
Experts say a lack of religious education in the past six decades has contributed to today's intolerance and hate.
The amount of religion-related content in Chinese curriculums has risen in the past 20 years, but the topic is still discussed in a shallow, negative way, according to Dru Gladney, an expert on Chinese Muslims at Pomona College in California.
He said that when Chinese go abroad, they are often shocked to find religions were part of mainstream culture, something many never thought possible.
"The belief is that if you are modern, then you are secular or sceptical. General knowledge about religion is very weak in China. Ignorance breeds fear, fear breeds conflicts."
Most Chinese Muslims are members of ethnic minorities living in western parts of the country, with the largest groups being the Uygurs and Hui.
Typically those in the Han majority, including policymakers in Beijing, have little knowledge about Islam and thus view it as a threat, Gladney said.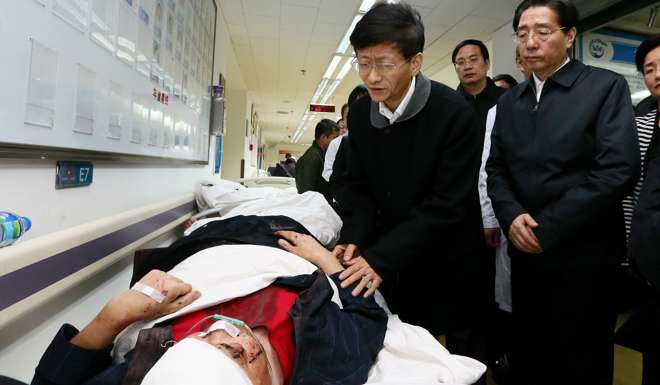 The Chinese government blames Islamic militants for the unrest in Xinjiang and an attack on the main railway station in Kunming in March 2014 by eight knife-wielding terrorists that claimed the lives of 31 civilians. Terror attacks in Europe and the rise of Islamic State in the Middle East have added to worries about the spread of extremism at home.
In March last year, a proposal to establish a national law regulating halal food triggered outcries that a religious minority was trying to control the state.
And in October , a prominent Uygur entrepreneur criticised Alibaba, the owner of the South China Morning Post, for naming its online travel service a phrase that means "flying pig" – pigs are taboo for Muslims. The travel's site's English name is Fliggy.
Unconfirmed reports of Muslims attacking halal restaurants operated by Han people have also spawned online accusations that Islam encourages violence.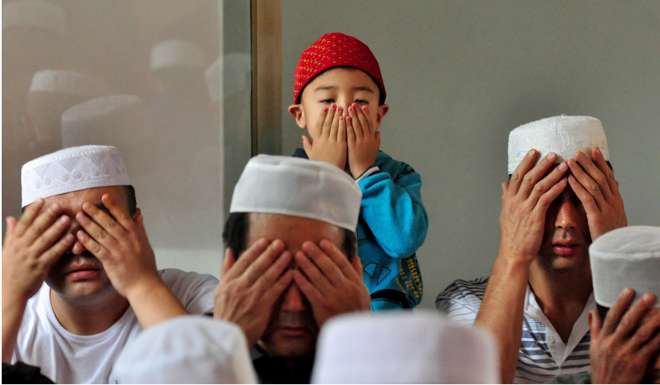 James Leibold, an expert on China's ethnic minorities at La Trobe University in Australia, said that while such religious hatreds are often denounced by left-wing media and advocacy groups in the West, alternative voices are seldom heard in China's closed society.
"The inevitable result is it creates a deeper divide between the Han majority and Chinese Muslims," Leibold said. "At present it might be chiefly an online phenomenon, but it has the potential to spill over into the real world and result in violence."
Faced with an increase in terror attacks and rising Islamophobia amid a flood of refugees from Syria, Afghanistan and Iraq, European countries have taken a hard line on internet hate speech to prevent tensions from escalating.
In December, the European Union urged social media platforms, including Facebook and Twitter, to quickly remove hateful content from their platforms.
In Germany, where inciting hatred on the basis of religious identity is illegal, police have carried out dozens of raids targeting those who have posted racist and xenophobic comments online.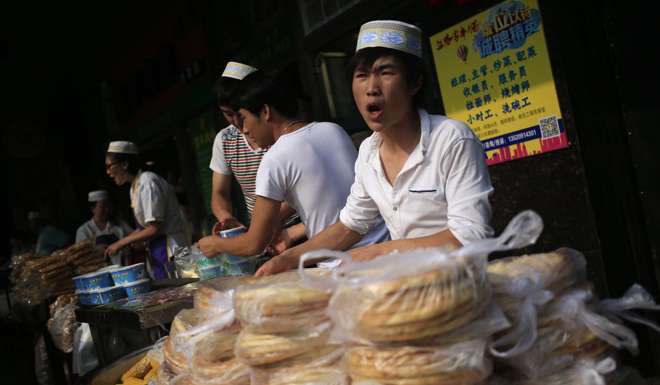 The United States has also been on high alert. Then Attorney General Loretta Lynch pledged in December 2015 to tackle hate speech that could incite violence against the Muslim community.
In China, however, such inflammatory language seems to escape the scrutiny of internet censors, while the state-controlled media largely stay silent.
Leibold said the indifference reflects a deep-rooted distrust of Islam within the leadership.
"Posts about Hong Kong independence get deleted immediately, and yet you have this Islamophobia that clearly violates Chinese law that's not censored," he said. "There are senior Communist Party officials who are deeply concerned about the spread of religion in China. Islam is directly linked in the minds of some officials to terrorism."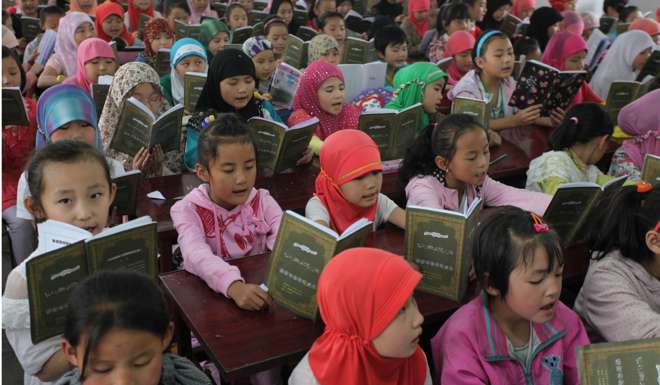 Wang Zuoan, chief of the State Administration for Religious Affairs, said in November that Islamic extremism was infiltrating China's "inland provincial areas". Speaking to a national congress of Muslims, Wang said Chinese Muslims should "always keep to the direction of developing Islam with Chinese characteristics".
And when President Xi Jinping (習近平) visited a mosque in western China in July last year, he said Chinese Muslims should promote social harmony and resist illegal religious "infiltration".
Such warnings have encouraged some members of the public to join the fight against what they view as extremism.
On Weibo, a 33-year-old programmer surnamed Zhang launched an "anti-religious food campaign" aimed at steering non-Muslims away from halal food.
An article he posted online said Muslims were eager to implement Islamic law in every part of society, starting with what people ate. His post has been read by more than a million people.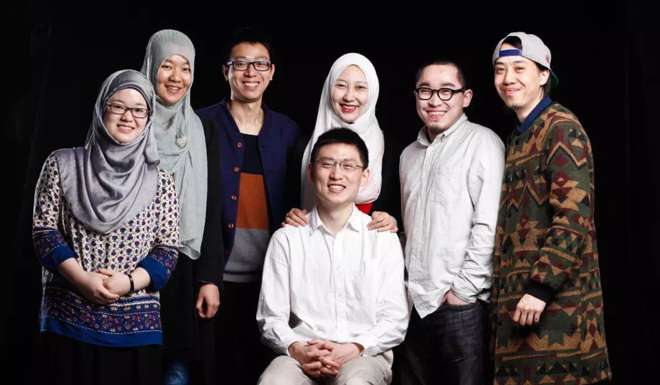 "I'm an atheist," Zhang said in an email to This Week in Asia. "I reject all the religious food that contradicts my belief."
Some 23 million of China's 1.4 billion people are Muslim, and those practising Islam can feel outnumbered, overwhelmed and misunderstood during any online war of words.
Ma Te, 27, a Hui Muslim living in Shanghai, said social media content created by Muslims tended to attract little interest from outsiders because it contained too much ethnic or religious jargon.
And some Muslims who grew up speaking ethnic minority languages found it difficult to use written Chinese to express their opinions online, he said.
"Often there is no interaction between Muslims and non-Muslims," Ma said. "Each group talks in its own way, within its own circle."
Ma has teamed up with a few other Muslims to try to tell the mainland public what Islam means for its believers, something not found in textbooks or the state-controlled media.
In 2013, Ma co-founded Reading, a social media enterprise, with several other Muslim writers. They publish articles about Islamic customs, review movies with Muslim content and document the shared struggles of urban workers – believers and non-believers.
Ma said they hoped to make Reading a cultural bridge between Muslims and the non-Muslim urban majority.
"We are Muslims who understand China's popular youth culture, and we want to talk about Islam in a way that young people can understand," he said.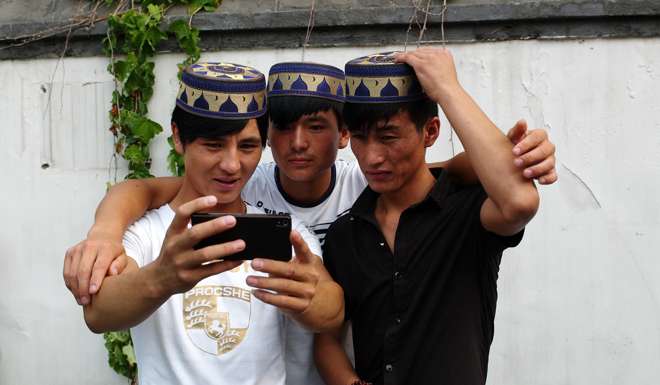 It's a purpose shared by many other young Muslims, not least among them Xiong of The Hajib channel. Unfortunately, few analysts expect the widely held negative perceptions of Islam to change anytime soon.
And, as in the West, the internet may not be helping to create dialogue and tolerance.
"The internet tends to take you where you want to go," Gladney said. "It often reinforces stereotypes."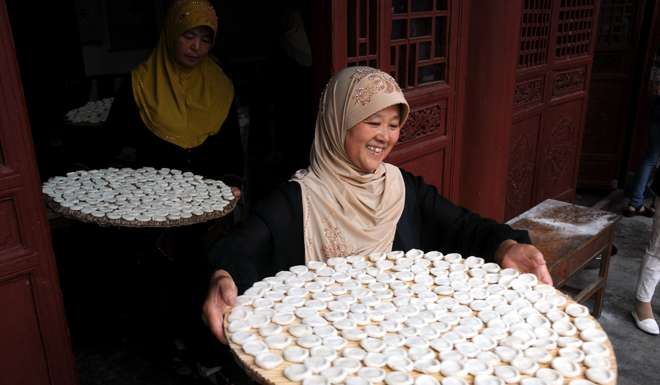 Muslim-run internet sites have yet to reach far beyond the Islamic community. Muslims account for more than two-thirds of Reading's followers, despite efforts to promote the site to all young Chinese.
A question the writers frequently get from their Muslim readers is: I have done nothing wrong; why are people angry at me?
For many, the struggle to bridge the religious and cultural gaps can be exhausting.
A Uygur Muslim who is studying in Hong Kong said she had "become numb" to stereotypes and attacks.
"Whatever I say, they won't believe me. Now I really don't care," said the 30-year-old from Xinjiang who preferred not to be named.
A 19-year-old Hui Muslim in Hunan ( 湖南 ) province said she used to argue with the Mu Hei online, but had since given up trying.
"I later realised there was no way I could change them," she said. "They just think we are all terrorists." ■■