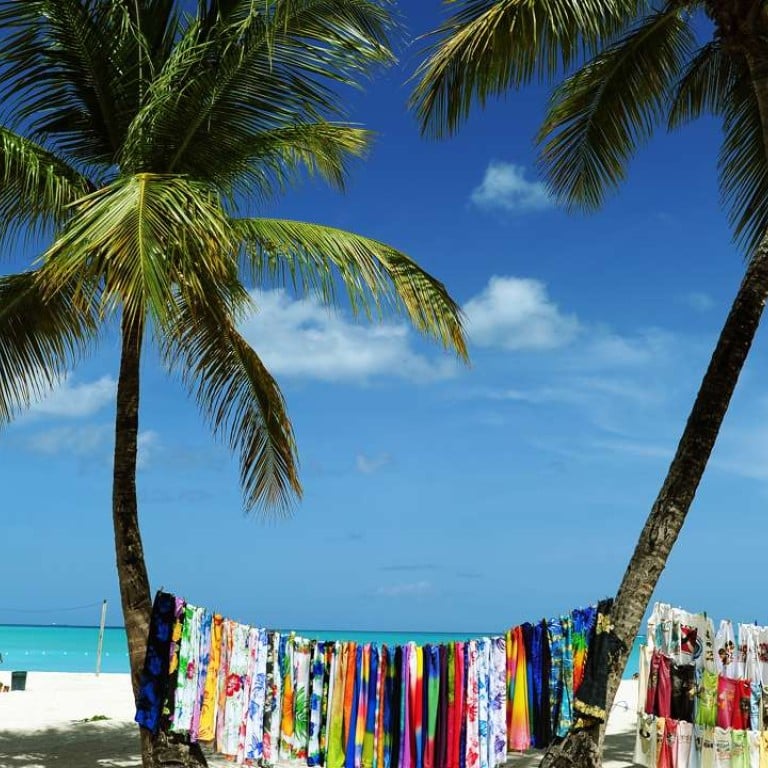 Passports for sale: why rich Chinese are the new super immigrants
In a world far removed from traditional ideas of immigration, globalisation has created a new class of citizen, one that is able to change nationality by opening a wallet
Think of people movement and immigration and more likely than not the picture that forms in your mind will be one of huddled, dispossessed masses cast adrift in rudimentary boats.
Yet as uncertainty, conflict and disparity grip the globe in a way that has not been seen in decades, a parallel and very different form of people movement is undergoing a renaissance.
It, too, is a product of globalisation, but one which allows the already possessed to buy a second or third nationality quickly and easily, providing them a comfortable bolthole in a fractious world and affording them the ability to flit easily around the planet in pursuit of business and financial opportunities.
The schemes allowing such movement are referred to by the International Monetary Fund (IMF) as Economic Citizenship Programmes (ECPs), though similar arrangements are sometimes called Citizenship by Investment or Immigrant Investment programmes.
Whatever name is used, the rise of China and the unravelling of the old, neoliberal global order has ensured that high-net-worth Chinese nationals are in the vanguard of the elite and rarefied flipside to the mass immigration problem most often presented in the world's media.
An IMF paper published in May 2015 said of the phenomenon: "[ECPs] have recently been proliferating, with large and potentially volatile inflows of investment and fiscal revenues generating significant benefits for small economies, but also posing substantial challenges."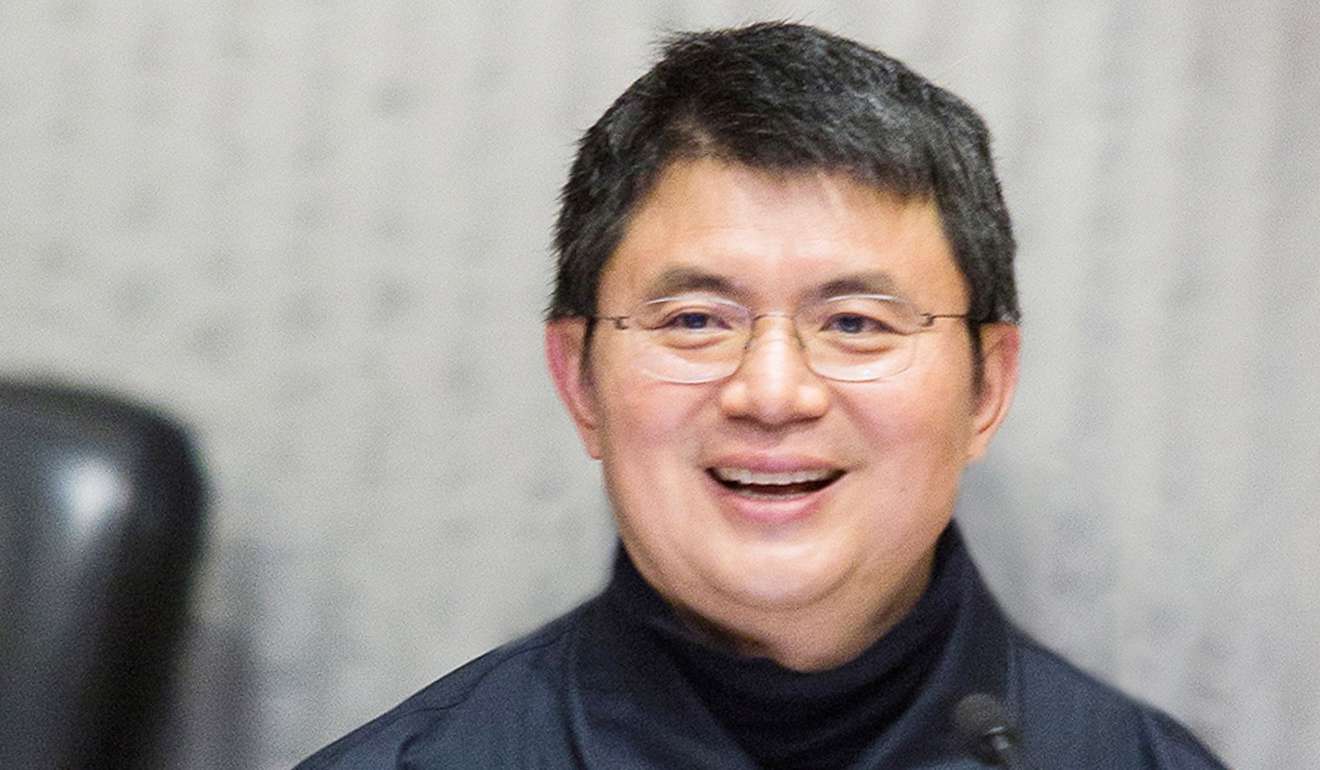 The growth in such investment-led immigration has been brought into focus following the recent disappearance of billionaire mainland businessman, Xiao Jianhua, who the South China Morning Post last week revealed was the owner of a diplomatic passport for the tiny Caribbean nation of Antigua and Barbuda. Xiao went missing from his luxury quarters in Hong Kong's Four Seasons Hotel last month, sparking renewed fears over possible unauthorised Chinese mainland law enforcement activity in the city.
If you haven't heard of it, Antigua and Barbuda is a former outpost of the now threadbare British empire from which it gained independence in 1981. It sits slightly to the right of Cuba, a few hundred miles north of Brazil in the Atlantic Ocean. It is home to 94,000 people and its capital, St John's – population 22,000 – is one of the smallest communities in the world to have a fully fledged Chinese Embassy.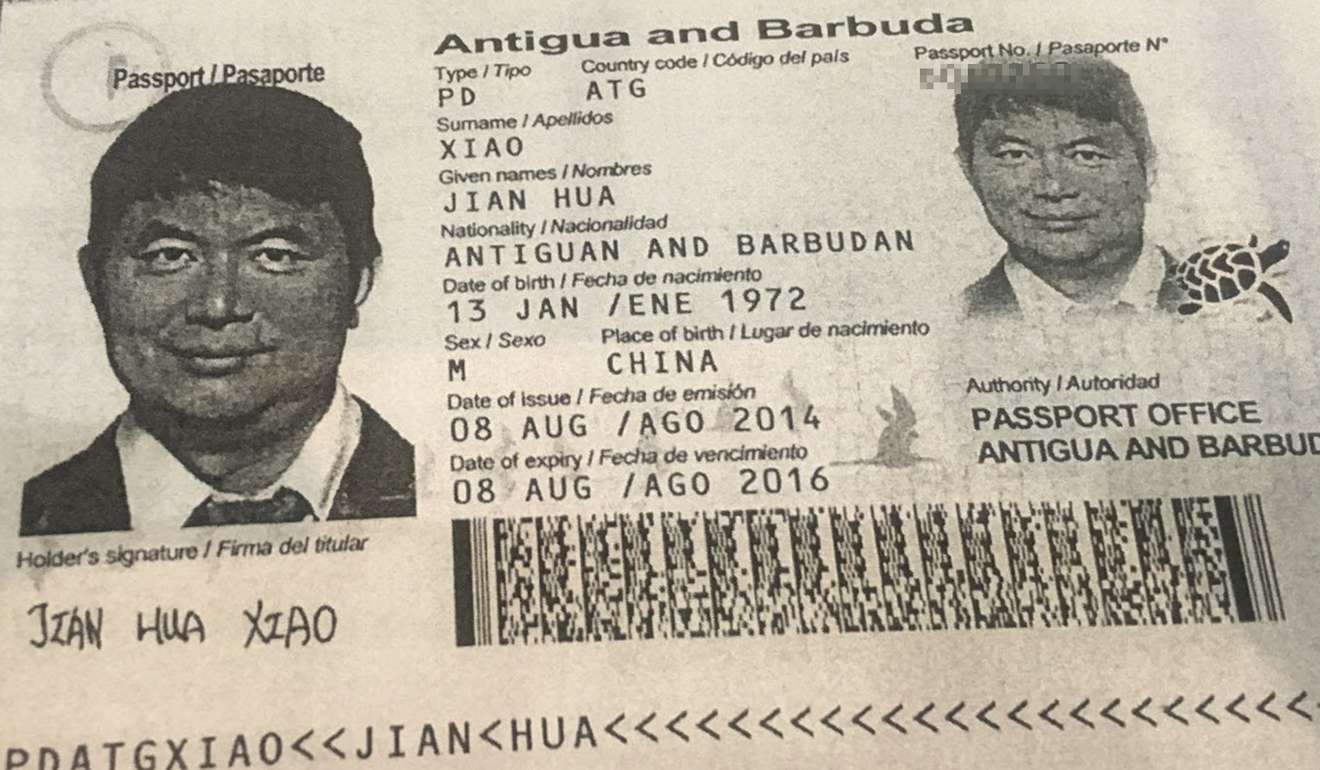 The publicity material for its Citizenship by Investment Programme (CIP) – which was launched in 2013 and the public face of which is living Hollywood movie legend Robert De Niro – says the country has 365 beaches, one for every day of the year, adding the kicker: "Antigua and Barbuda: Where the beach is just the beginning."
While Xiao's passport – and his rather grand title of Ambassador-at-large, a title only he and De Niro possess – was not granted under Antigua and Barbuda's recently introduced the CIP, there can be little doubt that the move in 2014 was linked to the country's need for the economic equivalent of a blood transfusion in the wake of the collapse of the global financial system in 2008.
That trauma left it struggling under the weight of US$1 billion (HK$7.8 billion) of debt – an amount almost equivalent to its gross domestic product.
As Antigua and Barbuda's Ambassador Extraordinary to the United States, Sir Ronald Sanders told This Week in Asia: "Mr Xiao and Mr De Niro were not granted either their passports or their special status under the [CIP]. In the case of Mr Xiao it was because of his contacts with high-level and high-net-worth individuals who could benefit our nation's economy."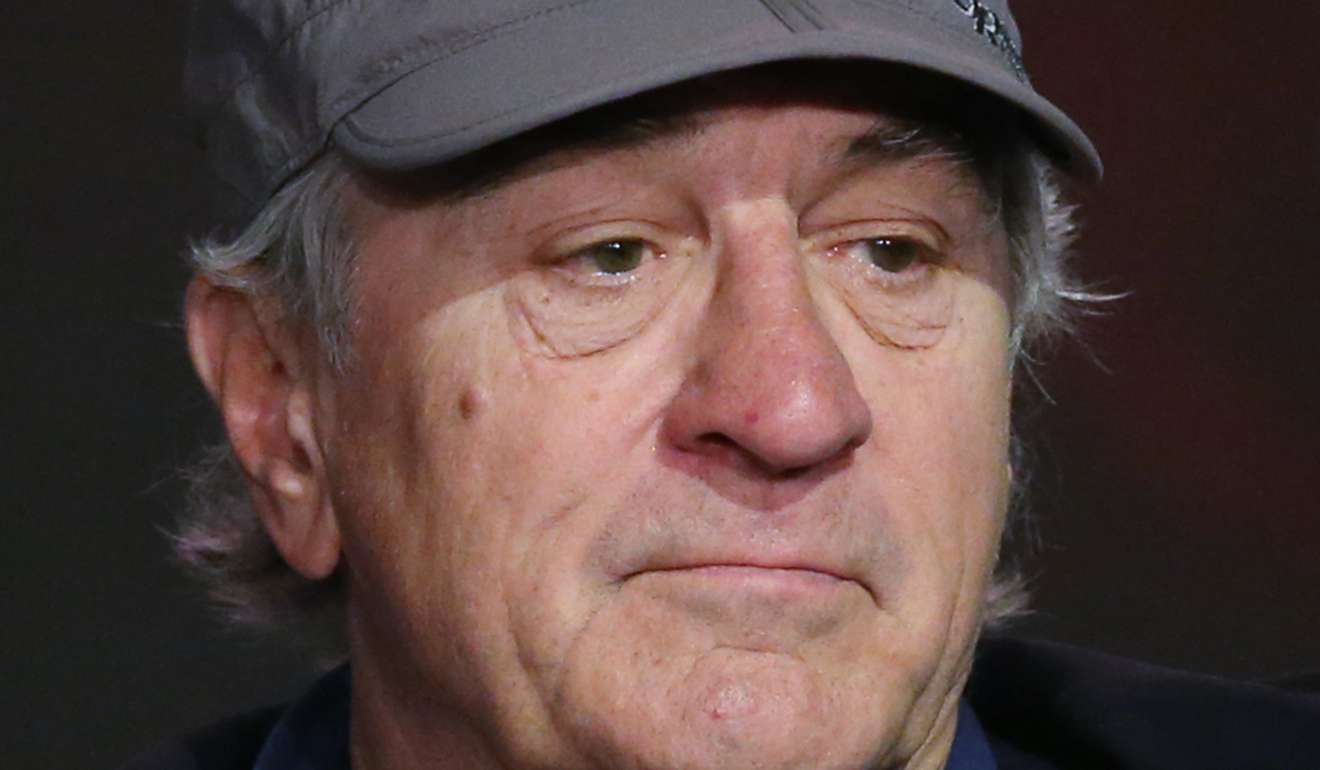 The granting of Xiao's diplomatic passport came just days before Antigua and Barbuda's Prime Minister, Gaston Browne, met President Xi Jinping (習近平) and Premier Li Keqiang (李克強) in Beijing at the end of August 2014. Requests by This Week in Asia for an interview with Browne received no response.
The prime-minister-to-prime-minister meeting lasted a generous hour and led to an agreement to expand cooperation in clean energy, agriculture, tourism, education and health care.
Li said China would also help with the construction of highways, airports and ports and provide financial aid, goods and no-interest loans to the country.
But that was just the start. Sanders said that since the CIP received its first application at the end of 2013, well over a third of those who had been granted citizenship in exchange for economic largesse were Chinese nationals.
Sanders, however, insisted that a revision and tightening of the rules for diplomatic passport issuance and ratcheting up of due diligence on applicants under the CIP in the days after Xiao went missing had nothing to do with the situation of the billionaire businessman, who has connections to the very top of China's power structure.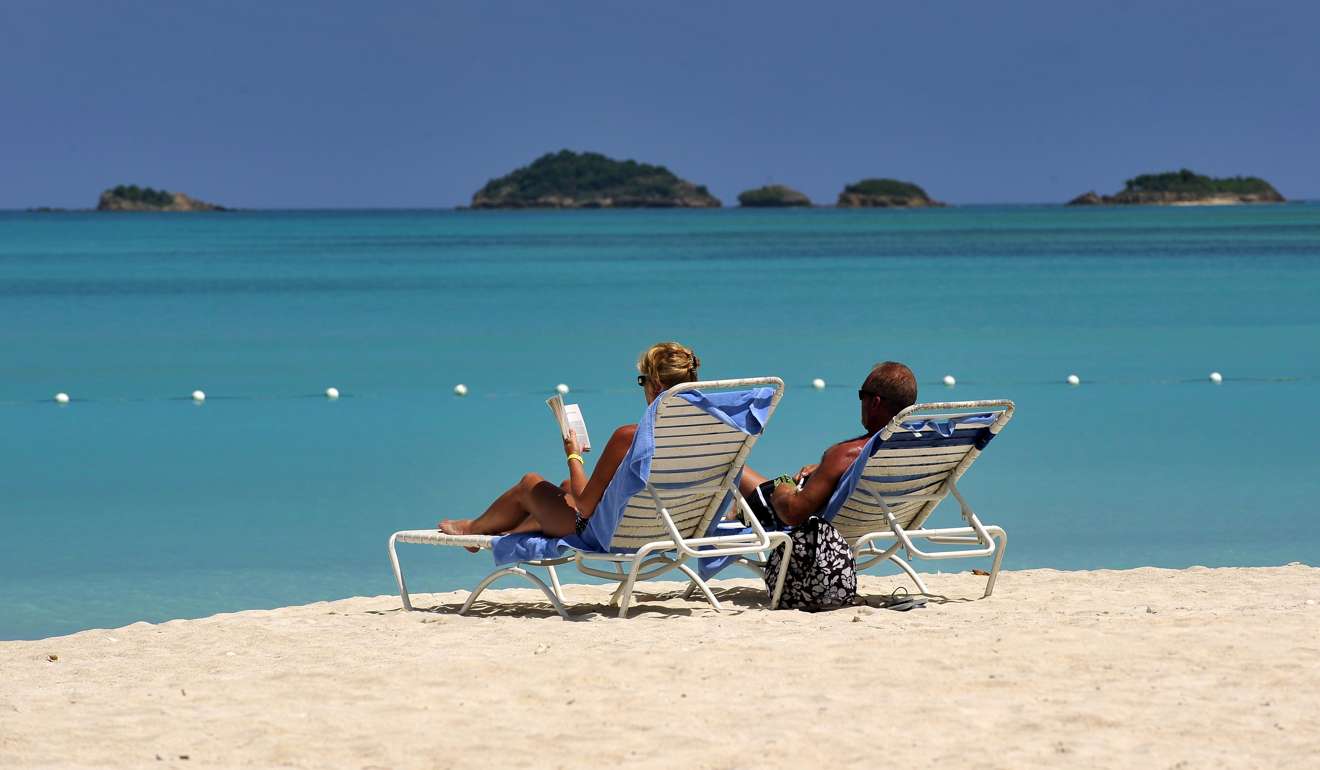 In many ways, Antigua and Barbuda is a late arrival to the world of ECPs. Another Caribbean state known for offering such schemes – though no friend of Beijing given that it remains one of the few places left on the planet that continues to recognise Taiwan over China – is the Federation of Saint Kitts and Nevis, which is located between Puerto Rico and Venezuela.
Yet such schemes extend far beyond these islands in the sun. European economies suffering the effects of the 2008 collapse and a lukewarm recovery have launched "Golden Visa" programmes, even as some of them cope with an influx of impoverished refugees fleeing war and terror in the Middle East.
In the wake of the SARS outbreak of 2003, Hong Kong implemented its own residency for investment scheme. That scheme – which attracted massive interest from mainland Chinese investors – was scrapped in 2015 amid what experts said were possibly overblown concerns over the effect the capital influx was having on an already hot property market.
In recent years, rich Chinese have rushed to acquire residency and citizenship further afield, despite Beijing's apparent opposition to dual citizenship, allowing them to reap the benefits of lower tax rates, new investment opportunities and access to better education and health care for their families.
Hong Kong immigration lawyer Denny Ko, who advised Antigua and Barbuda on its CIP, said doing so was often the best choice in an increasingly unsettling world.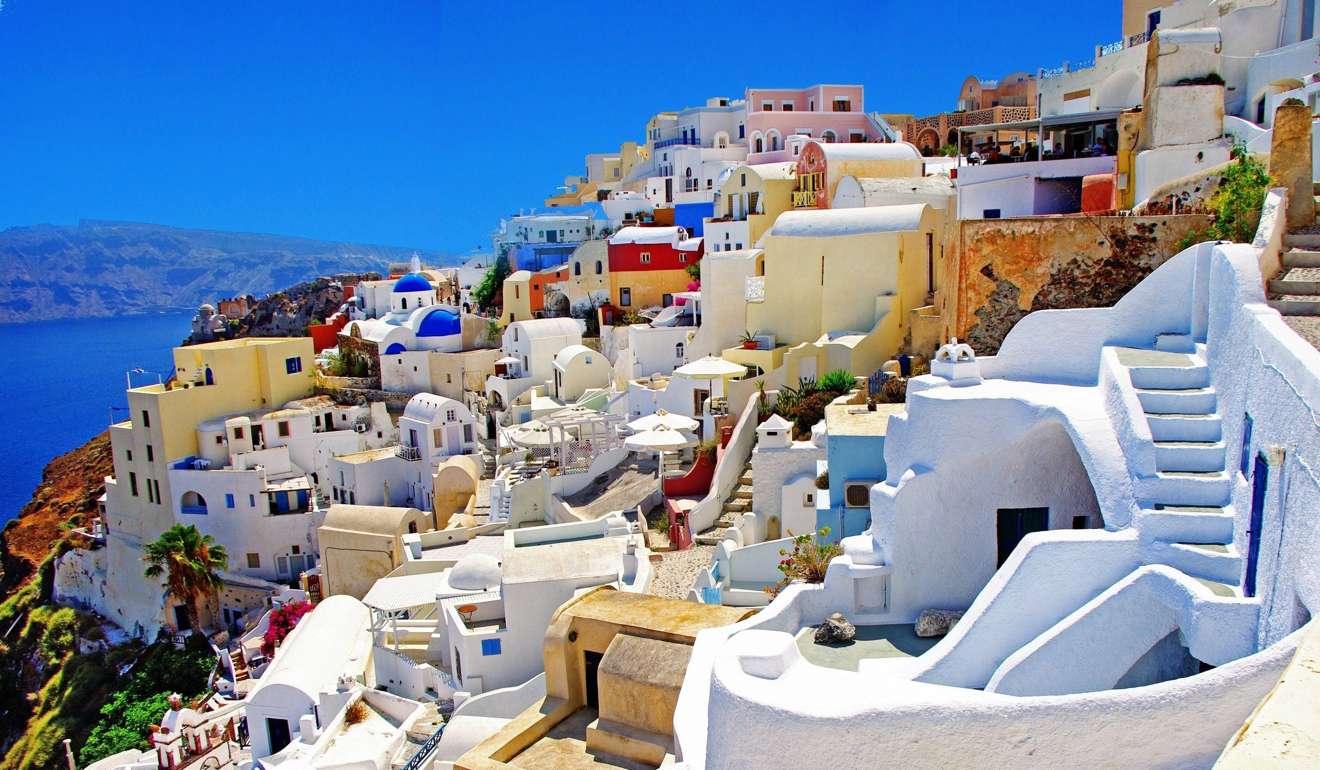 "In recent years the numbers – not only from China but from places like Russia and rich Middle Eastern countries – are on the rise. Places like Antigua offer a quick and relatively easy path to citizenship whereas in other, bigger, nations the process is more cumbersome and has many more hoops to be jumped through."
And new programmes continue to be introduced. In 2013 and 2014, Malta launched a new citizenship programme, while Grenada revived one.
Several European countries, including France, Greece, Hungary, Latvia, the Netherlands, Portugal and Spain have also recently introduced residency programmes based on significant investment. About half of the European Union member states now have dedicated immigrant investor schemes.
For the super-rich of China and beyond, the world is indeed their oyster. ■