The masked man who shot Deep Rai in a suburb of Seattle had a simple sounding message: "Go back to your own country".
Except that Rai was exactly where he had every right to be. Not only was Rai in his own country, he was in his own driveway, working on his own car, when the gunman approached. An everyday American, involved in an everyday American scene.
The attacker remains at large, but police are working on the motive that this was a hate crime in which Rai, a US citizen, was targeted for his ethnicity – he is a Sikh of Indian origin.
Rai is recovering from the attack, but the scars to America's Indian community may take longer to heal. Many view it against a pattern of attacks nationwide that they say reflects a growing intolerance of immigration. Many blame US President Donald Trump's policies – such as his plans for a US-Mexico wall – for the rise in anti-immigrant rhetoric. On Wednesday, a judge in Hawaii issued a temporary restraining order to halt Trump's second attempt to implement a ban on travellers from a handful of Muslim-majority nations. The ban had been scheduled to take effect the next day.
Barely a week prior to the attack on Rai, two Indian tech workers were shot, one of them killed, in a Kansas bar after the shooter harassed them over their immigration status. Among the last words heard by Srinivas Kuchibhotla were his attacker's demand that he and Alok Madasani "get out of my country".
That attack – over which Adam Purinton, a former US Navy veteran faces murder and attempted murder charges – prompted former Democratic presidential nominee Hillary Clinton, to call on Trump to "step up and speak out" against "threats and hate crimes".
Yet it took Trump a week to condemn the attack – a delay that many regard as alarming. Even worse say critics, the language emanating from Trump's inner circles has on occasion taken on its own anti-immigrant slant. This week the White House press secretary Sean Spicer was accused of racism after being confronted by a woman during a shopping trip in Washington. Shree Chauhan, who was born in New York and is of Indian origin, had asked Spicer how it felt to "work for a facist" – to which Spicer replied: "Such a great country that allows you to be here."
Nisha Biswal, an Indian immigrant who went on to become assistant secretary of state for South and Central Asian Affairs under the Obama administration, said that when there was silence from authorities, "it leaves space for individuals and groups that peddle in divisive policies to grow and flourish, making communities that are targeted feel more vulnerable."
That vulnerability is felt particularly among America's Indian community despite their growing numbers – in 2015, nearly 65,000 Indians received legal permanent status, according to the US Department of Homeland, almost double the number in 1995.
Many of these first-generation Indian-Americans have responded to recent attacks with a simple emotion: fear. "The idea of 'go back to where you came from' is particularly disturbing," said Saaket Pradhan, a legal analyst at the law firm Mintz Levin, "since we've only ever known this country as our home."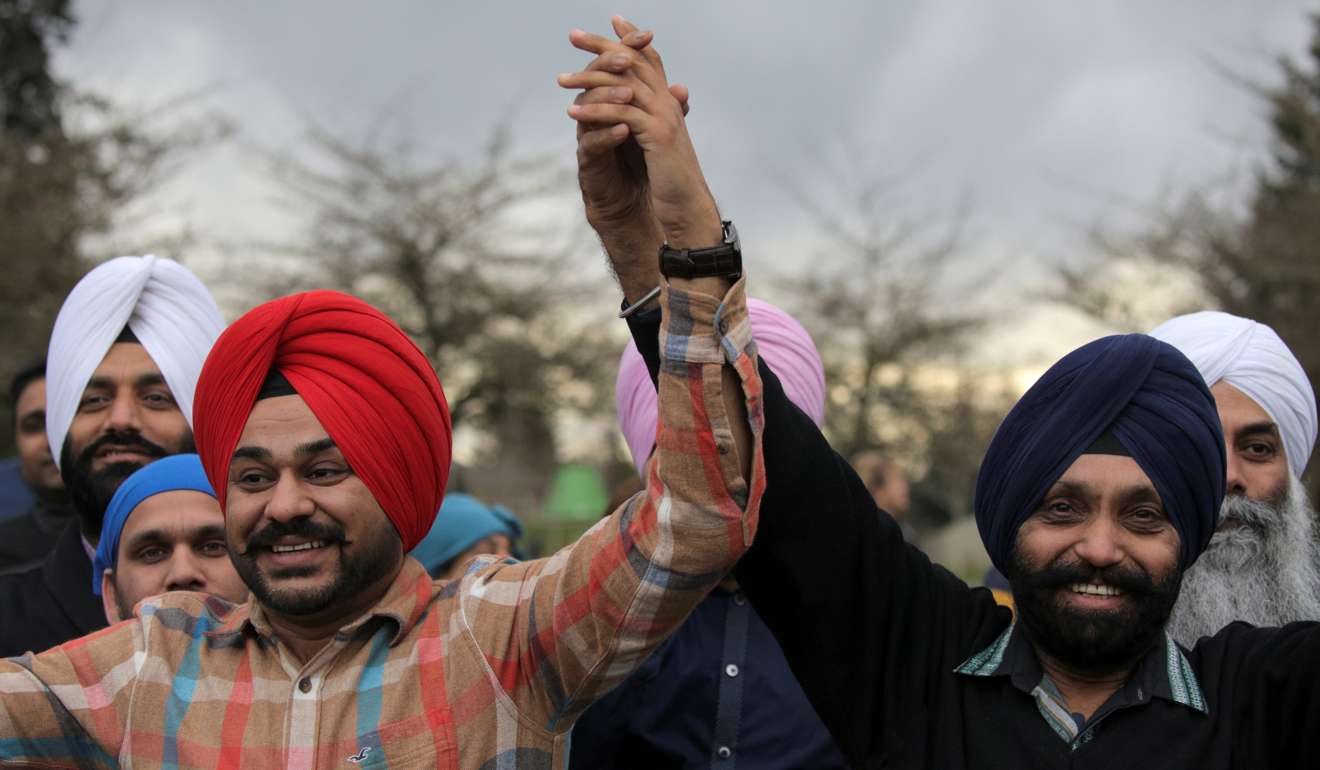 But many have also found a sense of strength and solidarity. Mukund Subramanian, a student at Columbia University who was born and raised in the US, said racial hatred had emboldened him to stand up for himself and other immigrants. "They want us to leave and they want us to be scared," he said. "But you should never give up on who you are and what you believe in."
Biswal, the former assistant secretary of state, cited the launch of a website called StandAgainstHatred.org as a reason for optimism. It encourages victims of hate crimes to submit details of incidents through an online form with optional anonymity. "That's part of what we have to do," Biswal said. "To make people comfortable about reporting, rather than hushing it up because they don't want to draw attention to themselves."
However, she said there was also a need for dialogue and connections between communities to face divisive rhetoric and attempts to distinguish "real Americans".
Biswal said her story – she moved to America in childhood – highlighted a founding principle of the country – that immigrants could come from anywhere, because it was not race nor religion, but values and ideals that made someone American.
Those words were echoed by Romi Jain, an India-US relations expert and vice-president of the Indian Journal for Asian Affairs, who said that for many aspiring immigrants America represented "a place where they don't feel like a foreigner, a land of opportunities".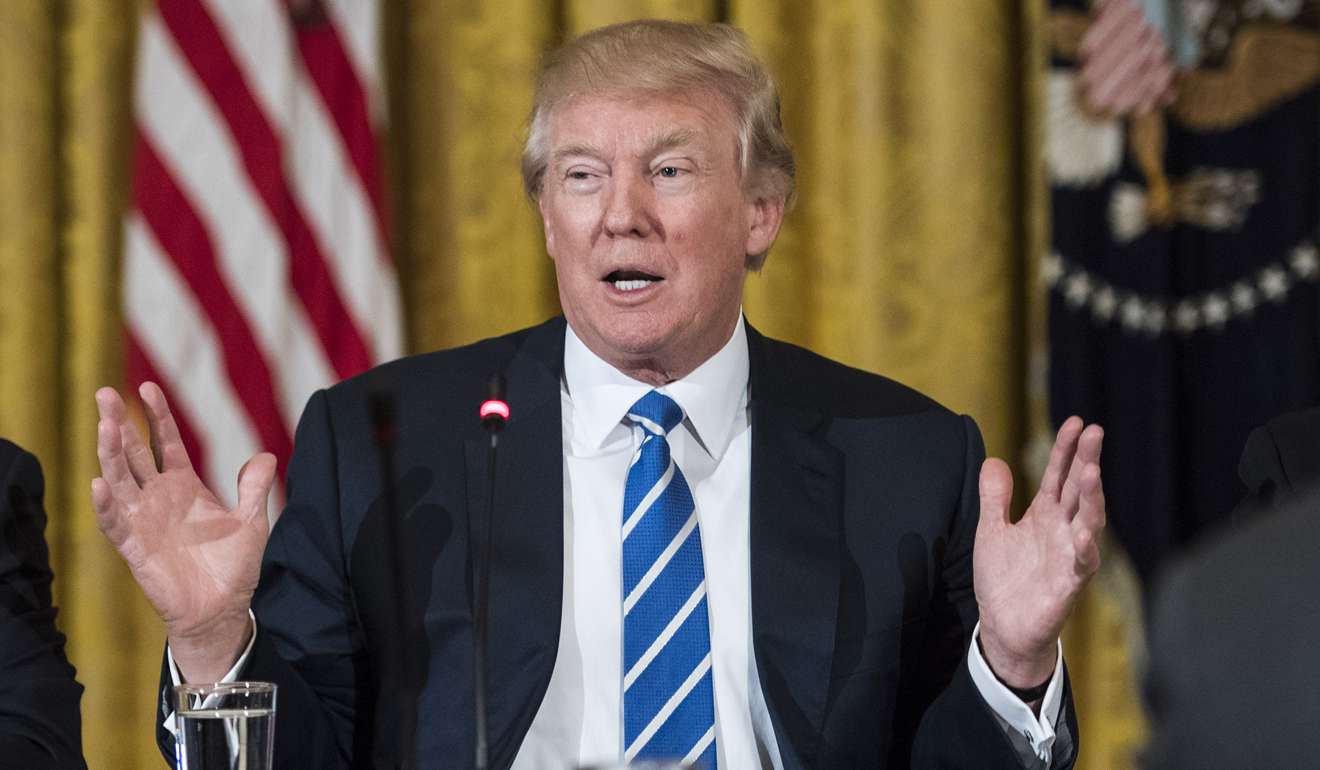 But with the recent "America first" rhetoric championed by Trump, the danger was that people could lose this sense of belonging, she said. The challenge was for people from all different walks of life to create a movement for harmony. "It's not just about Indians," she said. "It's about everyone."
There are some encouraging signs this may be beginning to happen, ironically enough, in part due to Trump's travel ban. In a solidarity statement posted online by the Alliance of South Asians Taking Action, Hindus declared their support for Muslims, who bear the brunt of Trump's ban. The statement reads: "since the racial profiling and government-sanctioned surveillance that followed the 9/11 attacks, it has become commonplace for non-Muslim South Asian Americans to distinguish ourselves by religion, feeding into false binary narratives of good and bad South Asians. But for us this is defeat. Now is a particularly urgent moment that requires a response from all communities."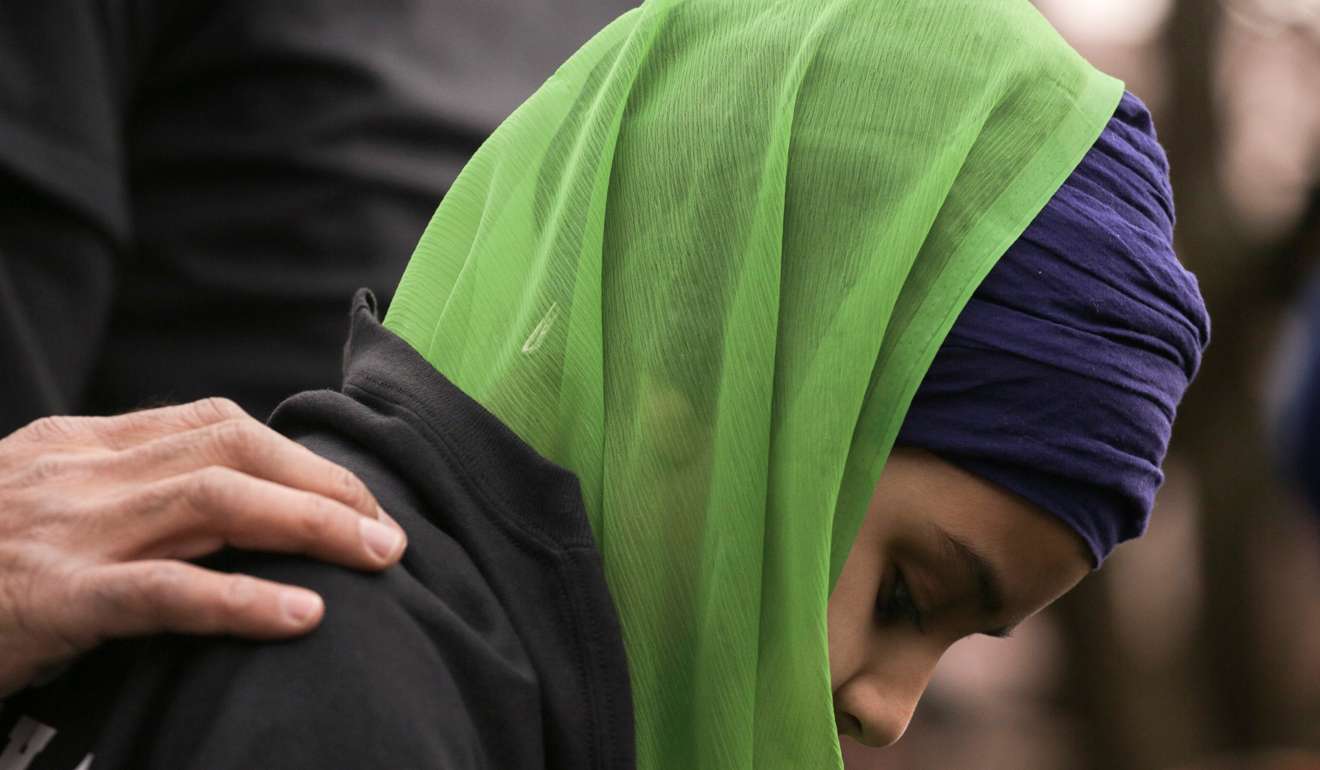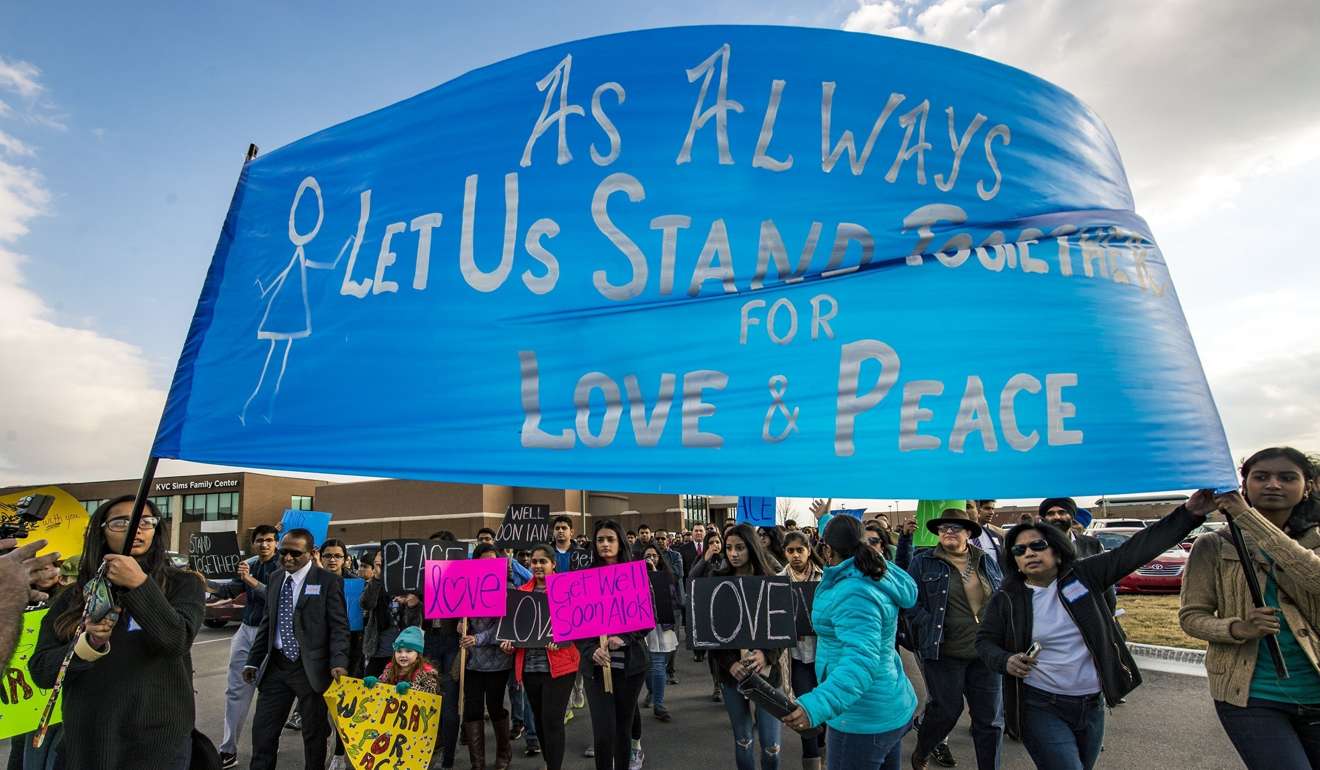 However, Biswal believes encouraging dialogue between immigrant groups is not enough. What also needs to be addressed is a growing sentiment that the 'American Dream' is drifting from the reach of many Americans – a sentiment that results in the scapegoating of immigrant communities. "People feel that technology and competition in the labour market have displaced them," Biswal said, "and we need to have an honest conversation on how to create skills and opportunities that prepare people for what our economy is."
Among Trump's plans to cut reliance on foreign workers, his threat to cut the number of H-1B visas issued to temporary foreign workers will hit Indians particularly hard – last year 72 per cent of all H-1B visas issued by the US went to Indian companies.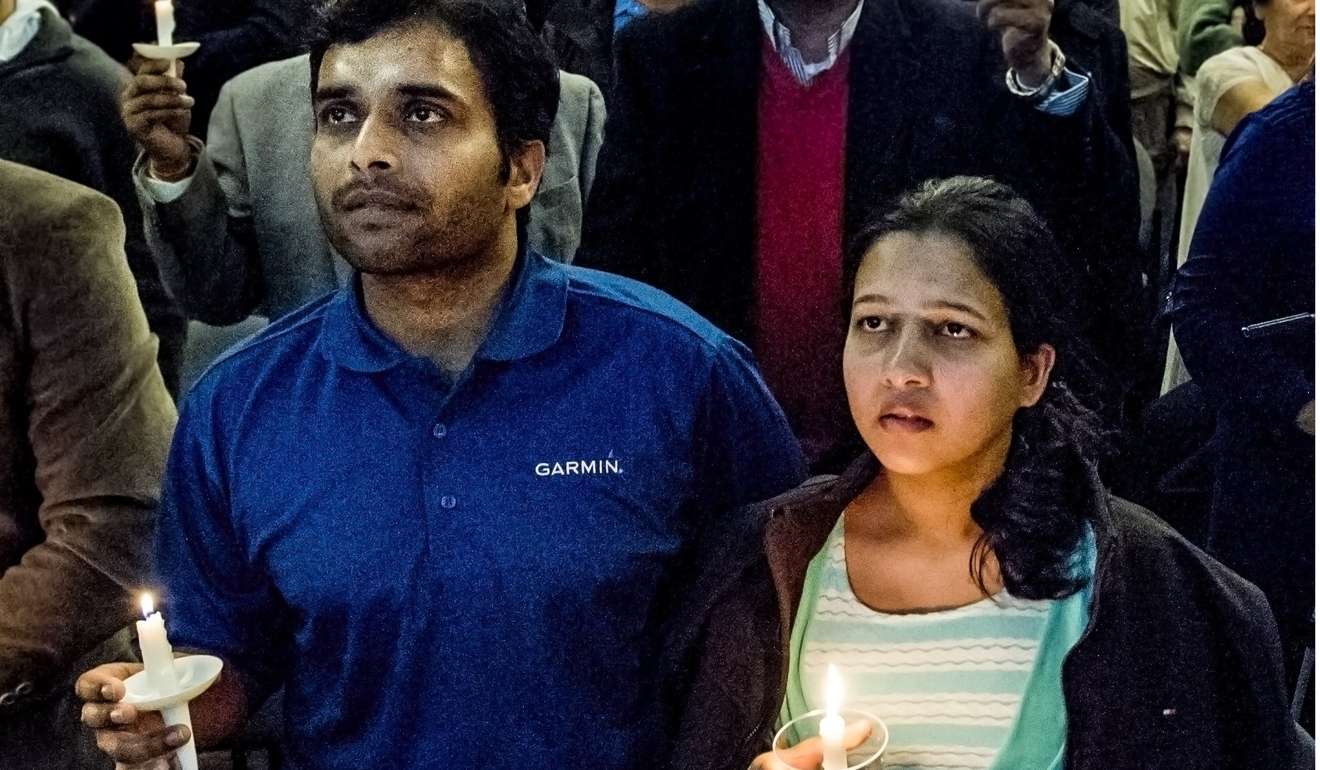 Biswal says there has been abuse of the visa, but warns against throwing out the baby with the bathwater.
"America is strongest when we have the best people from around the world," she said. "Our nation continues to innovate and renew largely because of the influx of talent and ideas that every successive wave of immigrants bring.
"That will continue to be the case, I think. I still think America is a nation of immigrants." ■