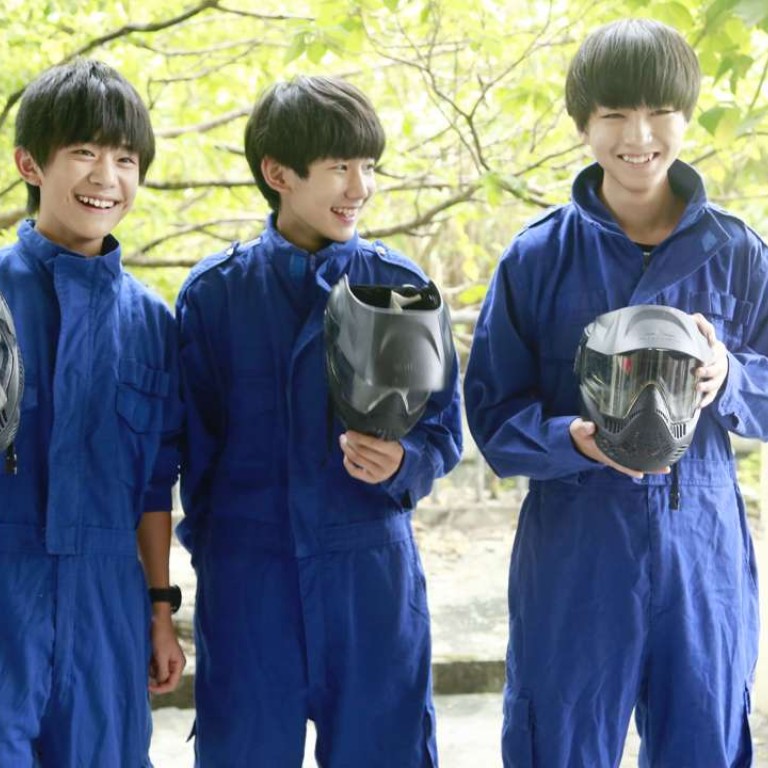 TFBoys: the boyband bringing China's dreams of soft power to life
Half a century since The Beatles took Britain's image abroad on a magical mystery tour, a new crop of mop-topped musicians are at the forefront of another international charm offensive – meet China's The Fighting Boys
With their mop-top haircuts, strange accents and off-the-wall sense of humour, they were initially dismissed by an American establishment who saw them as an oddball curiosity from overseas. A flash-in-the-pan pop sensation from a once-proud country struggling to regain relevance on the international stage.
Yet those young musicians, little more than boys, and their catchy jingles went on to become the most successful band in history, in the process not only revolutionising the world of pop music, but redefining its relationship to the worlds of culture, politics and power.
The success of the British band The Beatles remains a classic lesson in so-called soft-power – how countries can come to wield influence on the global stage through cultural exports rather than through economic or military means. The Beatlemania that swept the United States in the 1960s paved the way to American success for a host of other British acts from Dusty Springfield to The Rolling Stones in a cultural phenomenon that became known as the British invasion. The boost to a post-war country coming to terms with the loss of its empire was immense. Once again, Britishness was something to be proud of, aspired to and emulated. In short, it was cool.
More than half a century on, as Britain's music industry continues to propel it to the top ranks of surveys such as the Soft Power 30, there are signs that another cultural revolution may be under way. But this time the mop-topped oddballs with a catchy tune hail from a country that has until now rarely bothered the top ranks of such surveys: China.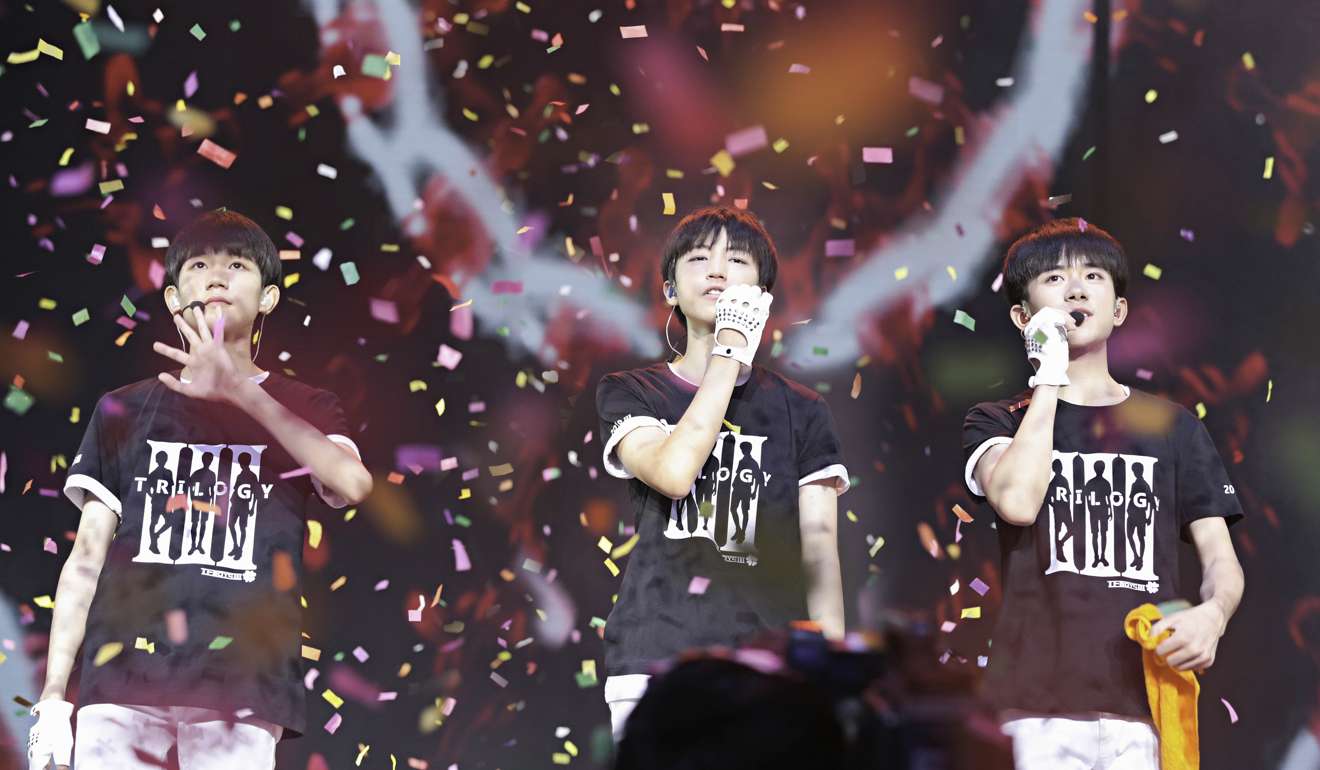 Meet The Fighting Boys. Karry Wang Junkai, Roy Wang Yuan and Jackson Yi Yang Qianxi are, to the legion of their adoring teenage fans, the John, Paul, George and Ringo of their day and among China's biggest hopes to achieve its ambition of building a soft-power status befitting of its military and economic prowess.
That ambition was made explicit in 2011, when Beijing's top legislative body listed it as a goal in the country's five-year development plan (an overhang from the country's past as a Soviet-style planned economy), but the effort has faltered along the years, beset by false glimmers. Now The Fighting Boys are at the vanguard of a collection of Chinese cultural acts gaining recognition far beyond the country's once insular borders.
Pop singer Jane Zhang broke into the top 10 in the iTunes song chart last year, a first for a Chinese artist, while in the world of television, Betty Sun was nominated for an Emmy award for her role in the Chinese television drama Empresses in the Palace, which aired in the US on Netflix.
Since Beijing made its soft power ambition public, Mo Yan has won the Nobel Prize for Literature, while the works of his contemporary Liu Cixin have featured as holiday reading for former US president Barack Obama.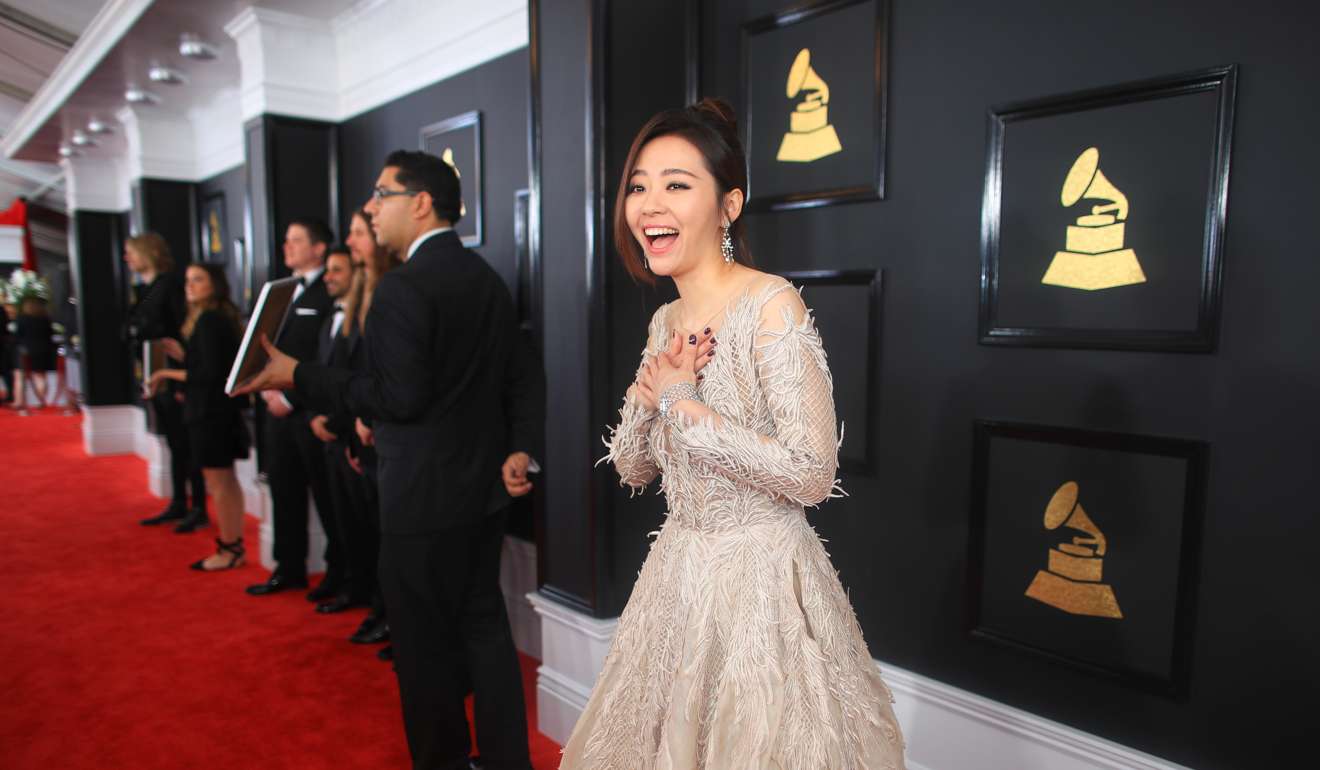 In the world of ballet, Tan Yuanyuan has turned heads in San Francisco, while in classical music the pianist Lang Lang has appeared on Time magazine's list of 100 most influential people.
In sport, too, China has shown signs of gaining ground, with Li Na becoming the first Chinese tennis player to win a Grand Slam title and 7'5" Yao Ming standing tall in America's National Basketball Association. President Xi Jinping's ( 習近平 ) Great Chinese Soccer Dream has led to a surge of spending and support for the game that has stunned fans – and attracted players – from across the world.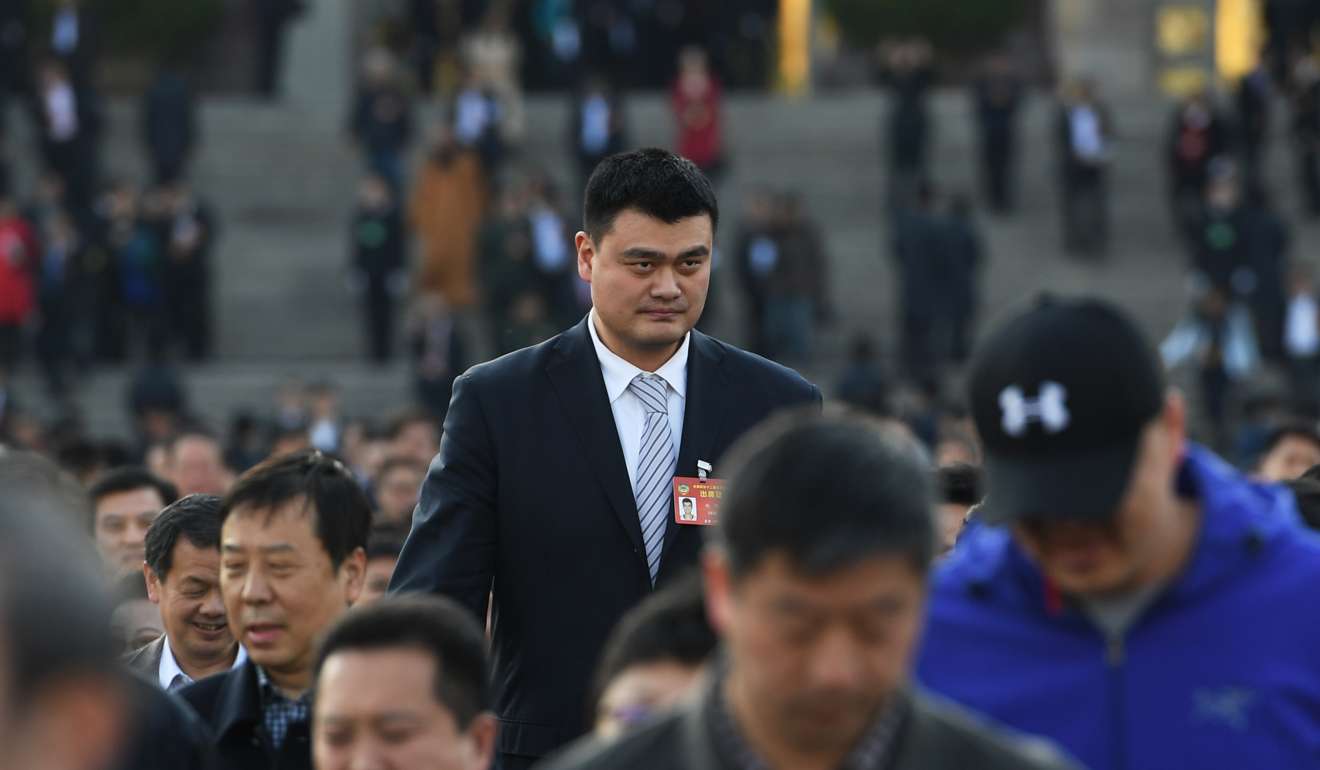 But the world of pop music has long been a more curious beast, its formula for success elusive and reliant on the whims of teenagers for whom any whiff of official approval can prove toxic. The hurdles faced by the country's acts are magnified by the country's censorship of many of the websites – such as Facebook and YouTube – that would give them exposure to Western audiences. In short, five-year plans and firewalls are not cool, and attempts by the Communist Party's propaganda chiefs to make them so – such as a recent cartoon rap song about Xi's anti-graft campaign released by state-run CCTV – have, predictably, backfired.
Despite such hurdles, the emergence of three boys-next-door from Chongqing ( 重慶 ) and Hunan ( 湖南 ) may have given a fighting chance to Beijing's hopes for a pop industry breakthrough. So star-crossed is their fate that The Fighting Boys have even been selected as brand ambassadors for that most ambitious of all the country's soft-power projects – the 2020 Chinese Mars Mission.
ALL TOGETHER NOW
Household names on the mainland, The Fighting Boys shot to fame when their cover of Onion (a song by Taiwanese rock band Mayday) went viral on Facebook in June 2013. The media leapt on the story and within weeks the management company that had been grooming the band since 2010, Time Fengjun Entertainment, officially launched the group under a shortened moniker. The TFBoys were born.
Four years on, TFBoys have become a dominant force in the Chinese entertainment sector. They have enjoyed a string of hits, with titles such as Magic Castle and For Dreams, Always Be Ready, while another single, Manual of Youth, stayed at No. 1 for five consecutive weeks on the Yin Yue charts (one of China's biggest music video sites) and has won multiple music awards.
Their success has transcended the airwaves, landing them spots in television commercials for everything from Snickers chocolate bars to Fanta soft drinks to household hygiene and cleaning products. At the 2016 CCTV New Year's Gala, the most significant television event of the year in China – think America's Saturday Night Live, but on steroids – their performance generated such interest they were invited back this year – as the opening act.
Indeed, so powerful has their fame become that even a birthday blog post by Karry on Sina Weibo – China's version of Facebook (on which each TFBoy has more than 20 million followers) – can garner some 42 million shares – a Guinness World Record.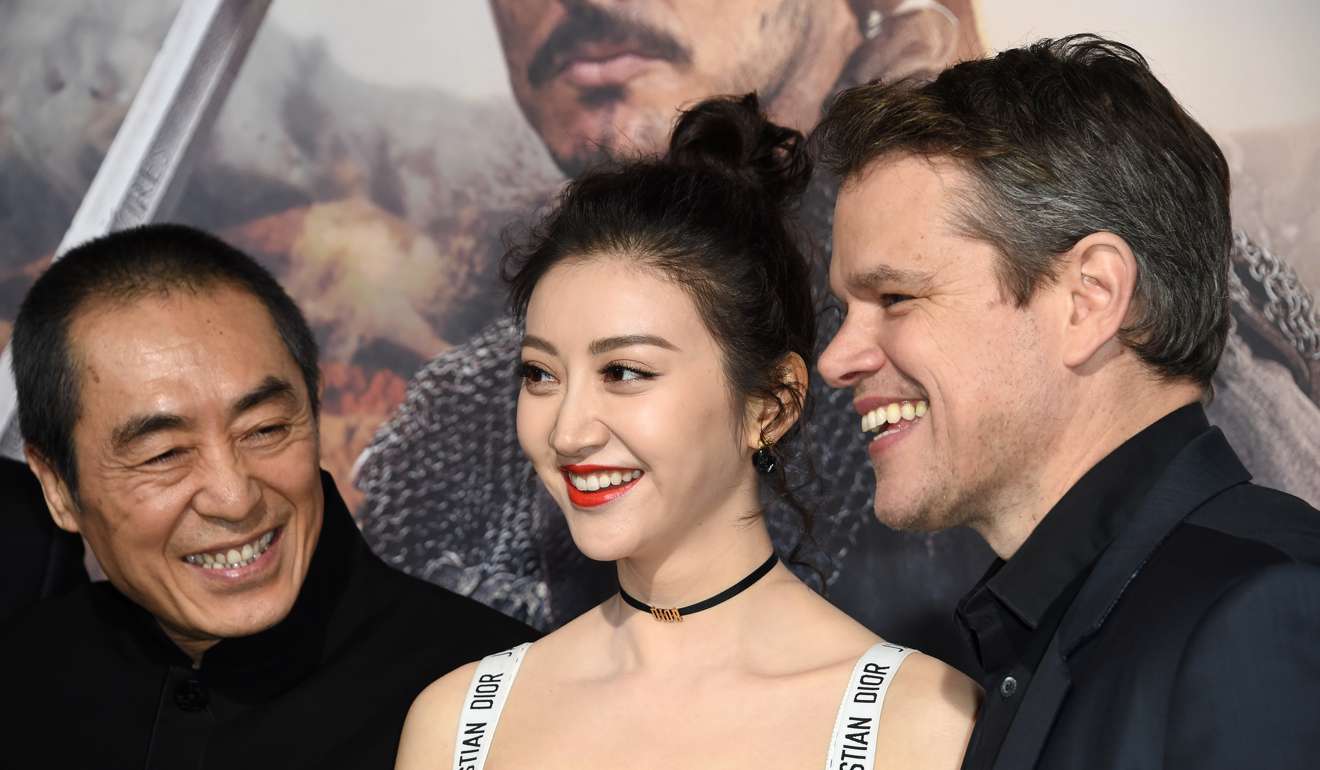 And, like those Beatles before them, they have even delved into the world of film, with cameo roles in movies including Mr Six, The Little Prince and The Great Wall.
Such fame has brought the trio great riches, with Karry, who leads them, being listed by government-run news portal China.org.cn as one of China's wealthiest people born after 1990, with a personal net worth of 248 million yuan (US$36 million).
But what stands out most among the TFBoys' starry rise to fame is something that has long proved elusive for Chinese acts: overseas recognition.
A TASTE OF HONEY
"When we went to Taiwan in 2015, that was the first time I realised we were also popular outside mainland China. I was surprised and excited," Karry, 17, told This Week in Asia. It was a feeling that was to grow more familiar; while the band has grown used to being mobbed at Taipei airport, and seeing their pictures on T-shirts and sneakers on Taiwanese streets, their success in markets beyond China's borders is what is now turning heads.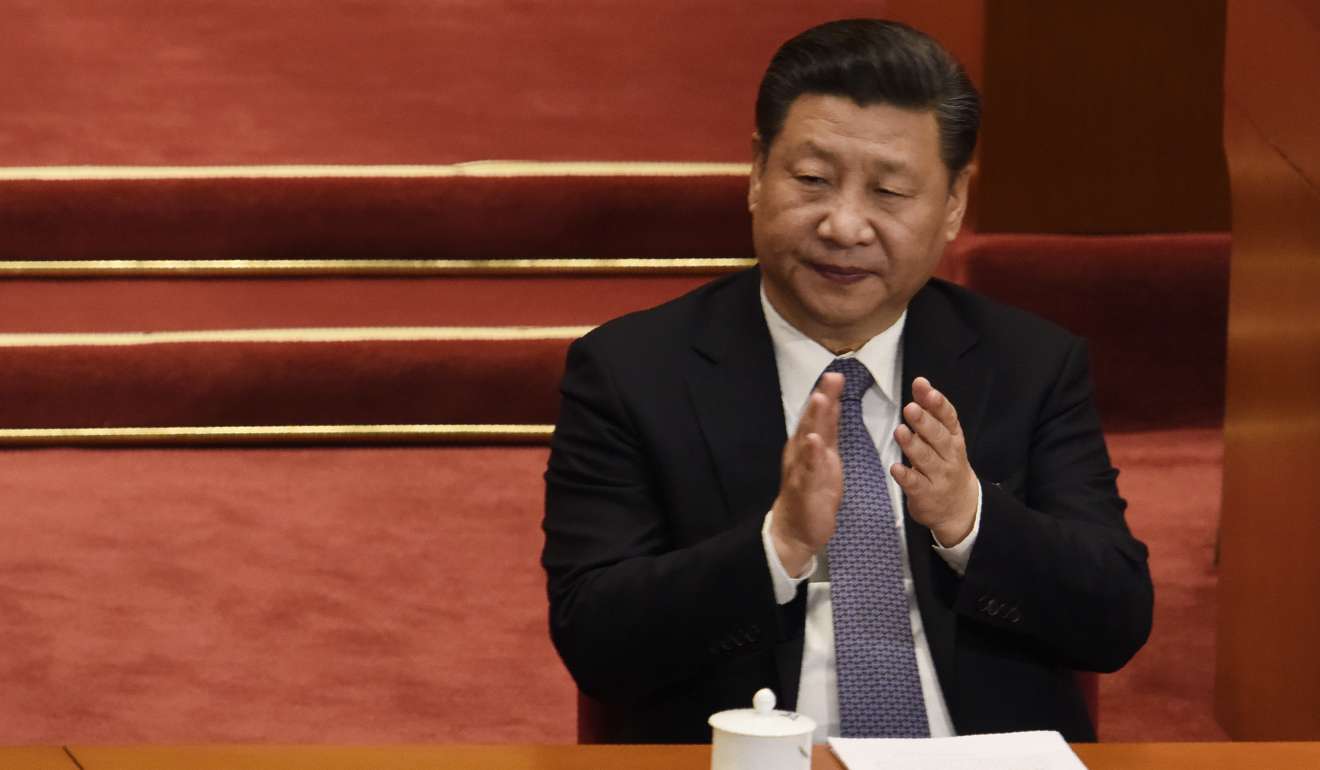 In South Korea, emojis of the trio are shared on smartphones; in Vietnam and the Philippines they are credited with an upswing in youths learning Chinese; in Thailand and beyond their every move is documented on social media sites such as Twitter and Facebook and video-sharing site YouTube – avenues to modern-day fame that are all but shut off to many Chinese acts by the Great Firewall.
And while their popularity overseas remains greatest in Taiwan, Hong Kong and Southeast Asia, they have even penetrated the West, their images adorning New York City's Times Square – a byword for American fame and fortune – on no less than three occasions. Even in Iceland, the leading newspaper Morgunblaðið celebrated Karry's 17th birthday last year with a half-page advert bought by fans.
The boys attribute their popularity to their singing skills, positive energy and boy-next-door image. They are friendly, too: Roy and Jackson, both 16, frequently interact with fans at their live performances and on their social media pages.
It's a charm that has worked wonders in encouraging fans to learn Chinese, complementing a key goal of Beijing's soft power push. In recent years, Beijing has established Confucius Institutes in 130 nations to teach subjects from Mandarin to Chinese cooking. With the TFBoys' success, fans are teaching themselves.
WATCH: TFBoys Pamper
WORDS OF LOVE
Trân Thi Phuong Linh, 15, a fan from Vietnam's central coastal city of Quy Nhon, has started learning Chinese to better understand the songs she discovered after chancing upon a TFBoys music video on YouTube in 2015. "I found the video interesting even though I didn't really understand the language. I was thinking to myself, 'wow, they're so cute'," said Trân, who runs TFBoys Facebook fan club that has more than 3,500 members – most of them Vietnamese teenagers.
"Almost all the TFBoys fans in Vietnam now know a bit of Chinese," Trân said. "Although some don't study it, they learn the language by watching Chinese music videos every day."
In the Philippines, Catherine M, 17, has a similar story. "TFBoys' Manual of Youth is the first Chinese song I've memorised," said the high school student from Cebu.
Across the region, on platforms from Facebook to Twitter to Instagram – all of which are blocked in mainland China, there are similar signs of the band's growing reach.
One of TFBoys' Facebook pages for Vietnamese fans alone boasts almost 170,000 followers. Another for Taiwanese people has more than 60,000. On Twitter, an account for their Thai fanbase is followed by 31,000. And on Instagram, each of the three boys' accounts has more than 100,000 followers.
One Thai fan, 13-year-old Ying Pongsura from Bangkok, watches YouTube videos featuring the TFBoys that have been subtitled in Thai: "My teacher played their song in class … Now I listen to their songs and collect their photos."
WATCH: TFBoys Magic Castle
In Singapore, the TFBoys' dedication to their craft is held up as model behaviour by primary school Chinese-language teacher Joyce, 38, who has been using the trio's songs as teaching material after being impressed by a television interview.
"They were just normal boys who became very popular because they were hardworking. They spent five hours every day during the summer holidays practising their dance moves. This is a good teaching point for my pupils," she said.
CARRY THAT WEIGHT?
The band's remarkable success is clear. But whether it is too much to expect that success to have any real impact on the country's often tense, even frosty, relations with its neighbours is hard to gauge.
Vietnam and the Philippines, among other countries in the region, are locked in a long-standing dispute with China over maritime claims in the South China Sea. And while ties with Manila appeared to be warming under President Rodrigo Duterte, Beijing's militarisation in the contested waters remains a touchy topic.
In Taiwan, which Beijing regards as part of its territory to be reunified through force if necessary, official cross-strait communications have been cut since the independence-leaning President Tsai Ing-wen took office last May.
In South Korea, ties have been hit by Seoul's decision to host an American anti-missile system to defend against the missile threat from the North. Beijing fears the US Terminal High Altitude Area Defence system's radar will allow Washington to spy on it.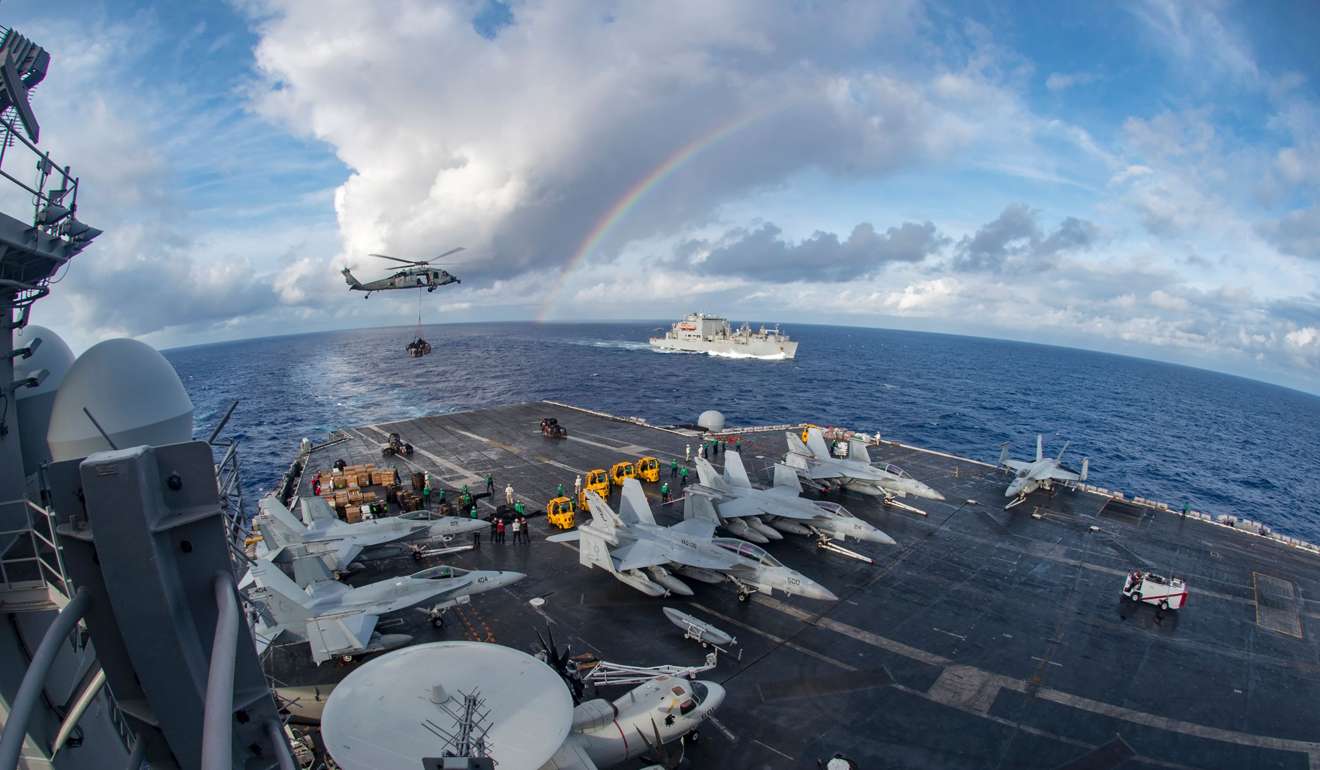 Such long-running and intractable problems may simply be beyond the sphere of soft power, however popular the TFBoys and their contemporaries may become. And that continued success is far from guaranteed.
"It feels more an isolated sensation rather than a consistent trend of China's presence as a producer in transnational popular entertainment," said Liew Kai Khiun, an assistant professor and pop culture specialist at Singapore's Nanyang Technological University.
Indeed, the TFBoys' continued success may in fact depend on them staying out of the political sphere. Liew said part of what had made the group successful internationally was exactly that they were marketed as apolitical urban youths – marking a clear departure from most other mainland Chinese singers who produced either politically motivated or ethnically oriented songs.
Yet the TFBoys have shown a willingness to flirt with the political world. In 2015, the group covered We Are The Heirs of Communism – a reference to the 1958 Second Taiwan Strait Crisis – at the request of the Communist Youth League. Earlier this year, Roy Wang represented China at the United Nations Economic and Social Council Youth Forum in New York.
REVOLUTION
Of course, the TFBoys are but one egg in China's basket when it comes to soft power. Elsewhere in the world of entertainment, Chinese companies have ramped up efforts to go global by incorporating imported pop talent into local programmes, said Wu Lixiang, a co-founder of Beijing based website Entertainment Capital.
One of the best known of these efforts was the reality talent show Sing! China, Wu said. The singing competition – previously known as The Voice of China – has attracted viewers from across Asia by featuring celebrity judges including Taiwanese megastars Jay Chou and A-mei Chang Hui-mei.
Liew said Sing! China had caught on in Singapore after one of its contestants, Singaporean Nathan Hartono, almost made it to the top under Chou's mentorship.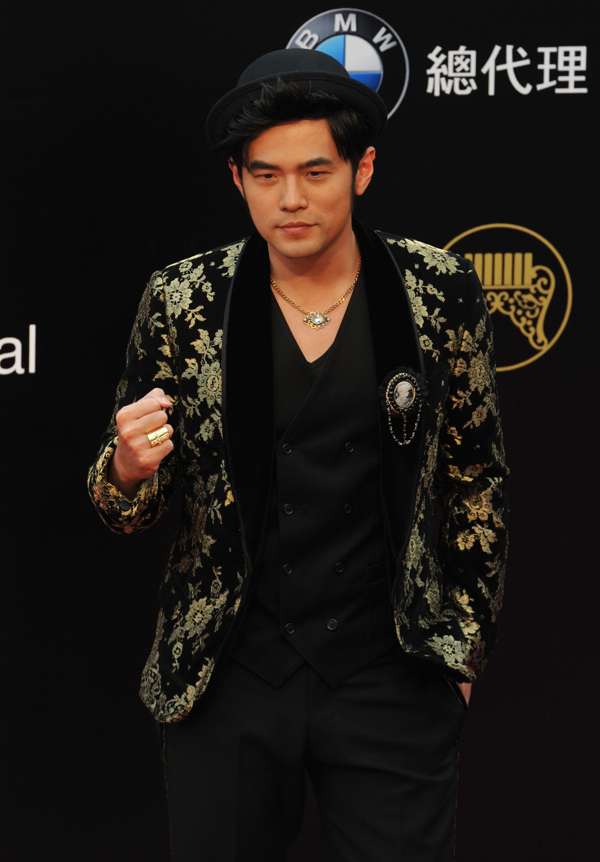 China's historical dramas had also gained popularity abroad, said professor Liew. A 2011 time-travel series Scarlet Heart, or Bu Bu Jing Xin – with its cast hailing from the mainland, Taiwan and Hong Kong – gained the ultimate complement when it was remade for audiences in Korea – a country that is more usually thought of as Asia's heavyweight champion of soft power.
Greater competition and more investment were the driving forces behind China's expanding cultural reach, Liew said.
An example of this in the world of movies has been Chinese conglomerate Dalian Wanda Group's efforts to break into the international market with a US$7 billion shopping spree buying up Hollywood studios.
But can hard cash really buy soft power? Is being "cool" for sale?
"Wanda's overseas investments will make Chinese movies a better sell in China as [the movie producers] will be able to learn more Western techniques," said Stanley Rosen, a political science professor and Chinese movie specialist at the University of Southern California in the US. "But why would Western audiences want to watch Chinese movies if their techniques all come from the West?"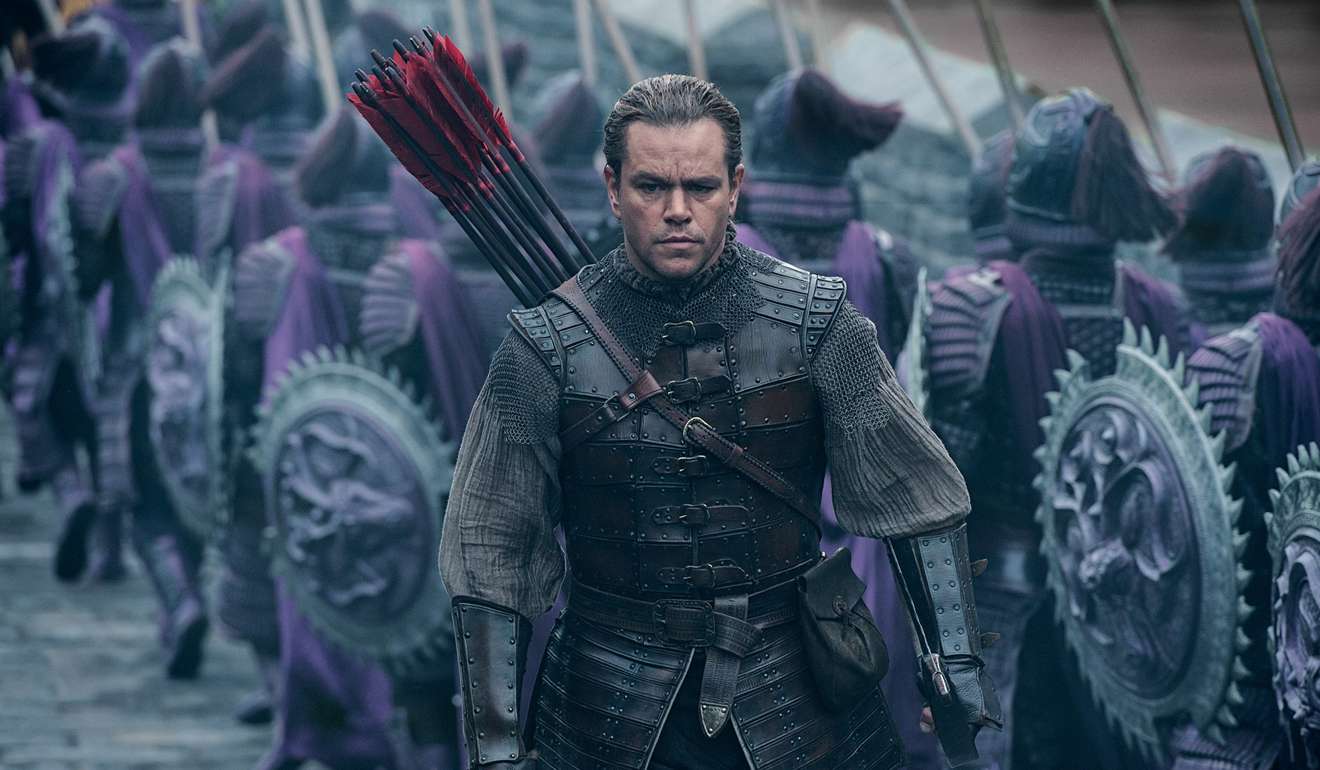 Ang Lee's Crouching Tiger, Hidden Dragon, an international production with Chinese backing and dialogue in Mandarin, proved that the overseas market can be cracked when it became the highest-grossing foreign-language film in American history (it took US$128 million in the US). But that was in the 2000s – since then, the hits have been few and far between.
Lai Hongyi, a professor who specialises in soft power at the University of Nottingham in England, pointed to the US-China collaboration The Great Wall (in which TFBoys' Karry played Emperor Renzong of Song) as a recent example of a film that, despite the presence of Matt Damon, had failed to conquer the Western audience. The film was produced on a US$150 million budget, but had made only US$42 million at the North American box office three weeks after its February 17 release, according to Hollywood film tracker Box Office Mojo. In contrast, animated US comedy The Lego Batman Movie, which opened in America a week ahead of The Great Wall, raked in US$53 million in its opening weekend alone.
China's influence in entertainment had "at best achieved regional, rather than global, impact", Lai said. "The limits in China's success lie in the less-than-universal and still-regional appeal of its cultural products."
Rosen was harsher in his assessment: "Chinese films have little influence internationally."
Award-winning Chinese movies such as Zhang Yimou's Raise the Red Lantern (1991) and Jia Zhangke's Still Life (2006) often fell into the art-film category with a limited audience, while commercial mainland flicks usually struggled to win Western viewers, he said.
TOMORROW NEVER KNOWS
China still had a long way to go before it could hope to truly challenge its Asian rivals, such as South Korea, in the pop culture arena, said Wu, at Entertainment Capital. Government censorship, cultural barriers and a lack of incentives to produce internationally appealing artworks hindered progress, said Wu.
Liew agreed: "Unlike South Korea and Taiwan, with China's draconian censorship policies and interventionist media regulations that tend to stifle creative energies, its progress in this area is expected to be slower. It may take a least a decade before mainland China can cultivate and export a generation of artists with transnational popular appeal."
Lai said Beijing's intolerance of criticism and a lack of communication with the outside world also hampered its soft power projection. And even if Chinese cultural products did grab global attention, "when stories contradicting the harmonious and charming aspects of China come out, the global audience's impression of China could be easily undermined".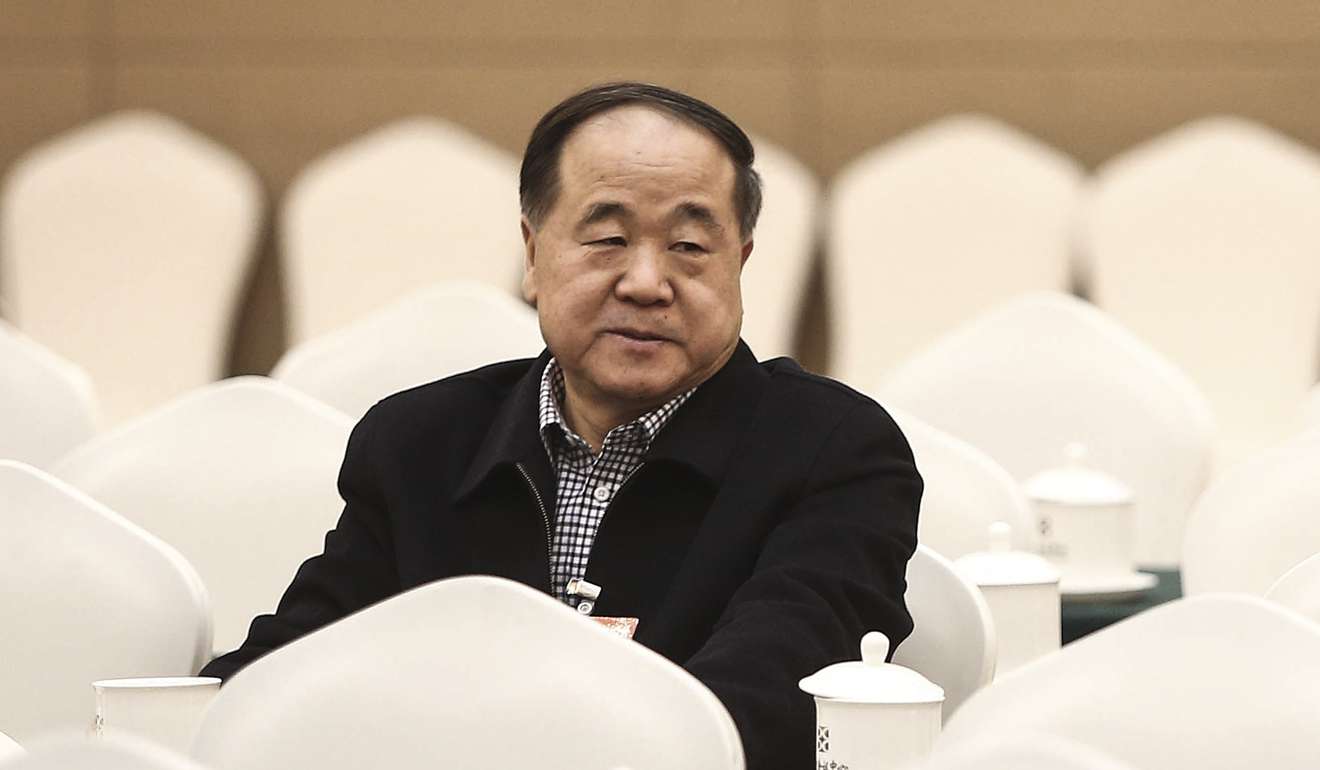 Geopolitics mattered as well, said Rosen. Unlike in the US where filmmakers and songwriters were free to criticise or poke fun at American politicians, Chinese cultural products often toed the line and were associated with Beijing, he said.
This made them an easy target whenever tensions between China and its neighbours ran high. The Western media's frequent portrayal of China in a negative light also undermined Beijing's efforts.
"Certainly, the Chinese state has invested heavily in an attempt to develop soft power. But that same state is also the biggest impediment to China having much soft power," said Clayton Dube, director of the US-China Institute at the University of Southern California.
"While China has many great stories to tell, China's government too often gets in the way and wants to manage its image. As a result, the spontaneous genius of Chinese is often thwarted in favour of sterile overly massaged images," Dube said.
Still, for the growing legion of TFBoys fans outside China, their idols' positive impact on their views towards the country should not be underestimated.
Nana Shi, 22, a college student from Taipei, said she had previously never even considered stepping foot on mainland China, but now she wanted "to go to China to see TFBoys' live performances". For Trân, the Vietnamese fan, China now holds new allure. "Before I knew TFBoys, I knew China by its beautiful places," she said. "But now, I think China not only has beautiful places, it also has special people. I love China."
It's a message that wouldn't be lost on TFBoys' predecessors, The Beatles. All you need is love. ■