Her life changed track in 1997 on a crowded train heading south from the far northeast, where she is from.
Yong Gan (not her real name) has a full body that caught the attention of a middle-aged woman who ran a massage parlour in Tianjin ( 天津 ), a coastal town near Beijing. After her family's efforts to marry off the 20-year-old single mother to an older farmer failed, Yong Gan had decided to leave her four-month-old daughter in the care of her mother and try her luck in the south.
When her new friend heard that she was on her way to take up a job at a shoe manufacturer in the small town of Cangzhou (滄州), near Tianjin, she said a factory was hardly a place for a pretty young thing like her. Too much work, too little pay.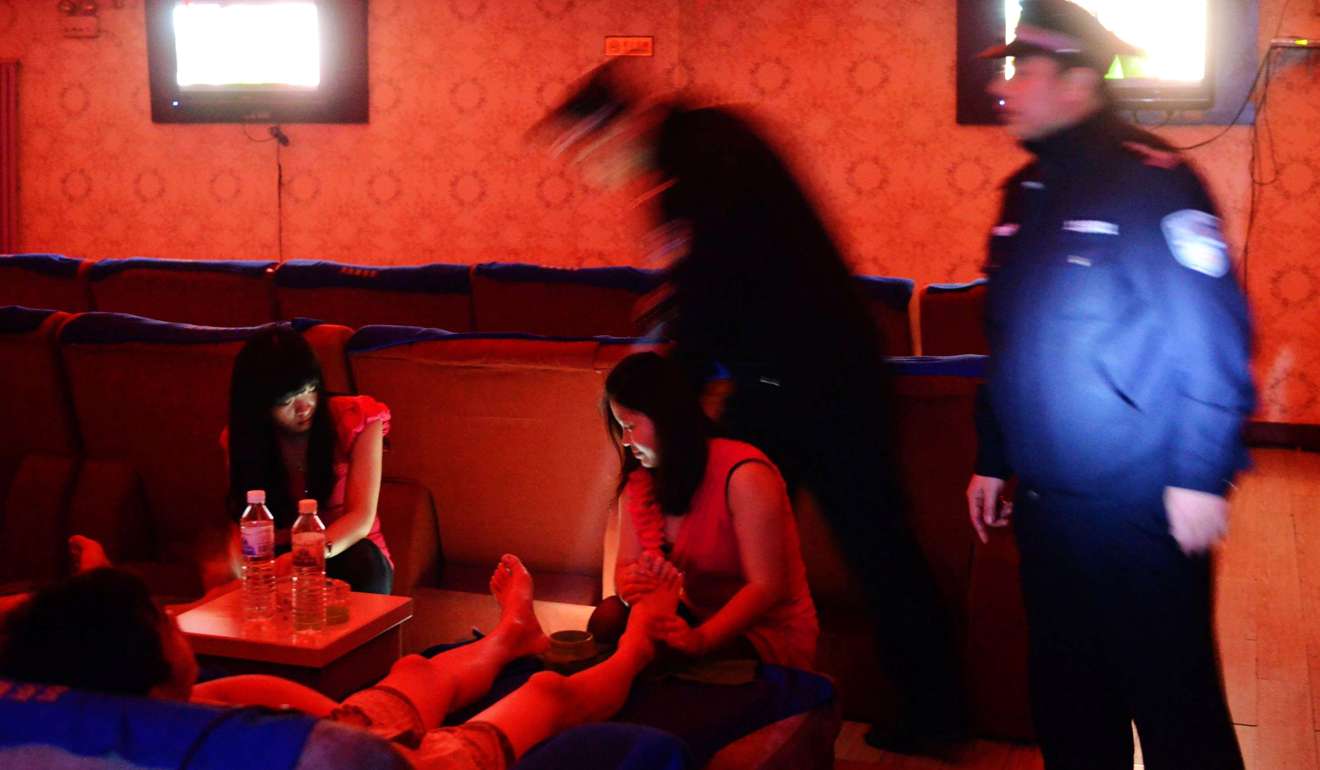 Yong Gan went to the factory all the same, and life there turned out much as the woman had predicted. She quit the production line after just three months and headed to Tianjin to join the massage parlour, a middle-range establishment on the outskirts of the city.
After a brief training period, she started working as a masseuse, usually for male clients. For a one-hour session, she would be paid 60 yuan (HK$68). Her colleagues, however, were making a lot more. Going slightly beyond her brief, so to say, would yield more than twice as much; offering full-fledged sexual services would earn 600 yuan – her monthly salary at the factory.
Prostitution is illegal in China but is rampant in venues such as massage parlours, nightclubs, hair salons and karaoke bars. Some researchers believe there may be more than 10 million prostitutes in the country. The government has brought in more than a dozen laws to check prostitution in the past couple of decades, in the course of which it has shifted its emphasis from eradicating prostitution to containing it. As a result, shady parlours manage to operate without hindrance for the most part, even though raids are reported from time to time – last month in Beijing, three exclusive "nightclubs" were busted.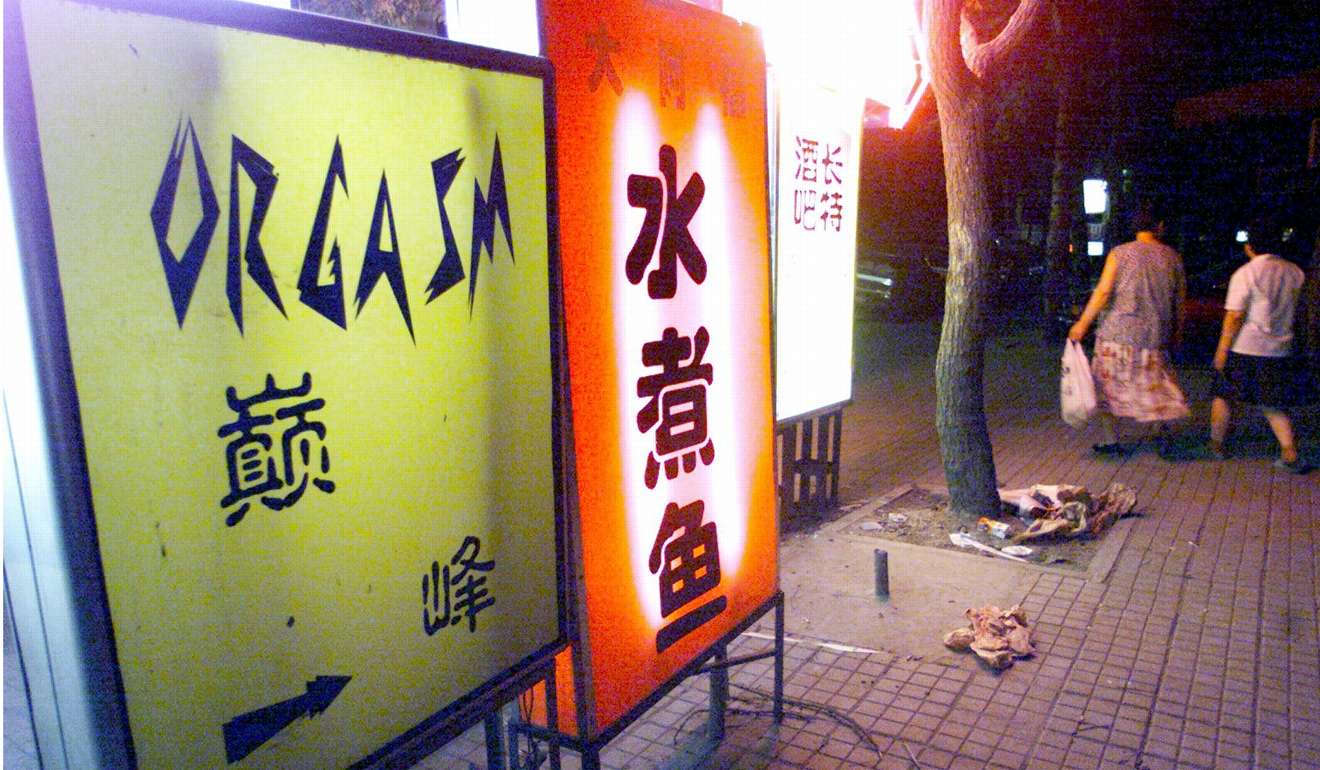 Yong Gan's slide down the slippery path to prostitution was as rapid as it was painful. At every step, she rationalised it was all for her daughter. The hours were long, starting at noon and dragging into the small hours. In between, she would usually fit in a couple of "small jobs" and a couple of "big jobs".
She would have to pretend to be cheerful in front of the clients, no matter how exhausted she was. Yet the worst part was the constant anxiety. When a client turned up, the girls would gather in the reception area, striking alluring poses and smiling invitingly. "If I failed to be picked, I would be disappointed and anxious. If I got picked, I felt anxious, worrying he might be difficult to please, or even violent."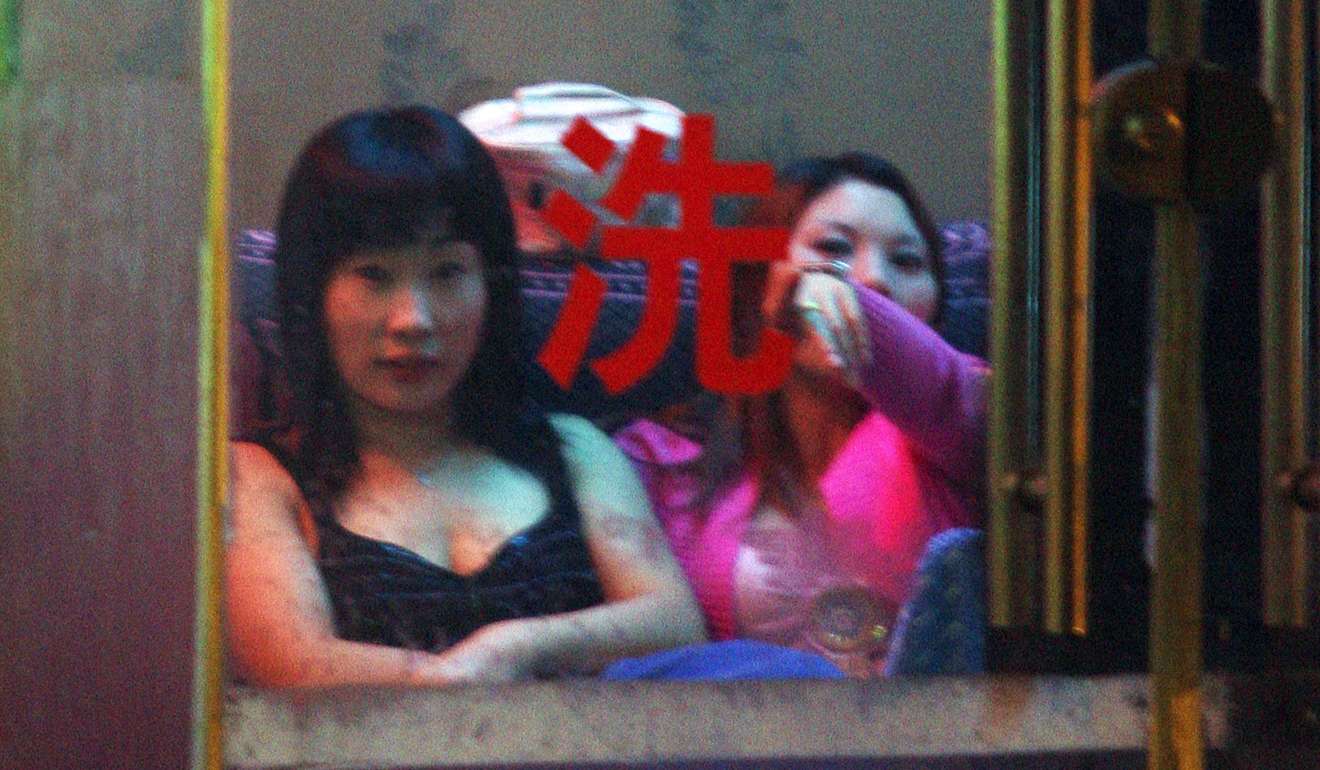 Though Yong Gan continued to wrestle with her conscience, she also began to get used to her new life, even starting to enjoy the power that money brought. She was sending more to her family and her relationship with her mother – who had no inkling what she was doing for a living – improved. But the sense of shame wouldn't stop gnawing at her. Would things really have been so bad for her daughter had Yong Gan not entered the sex trade? "How could I let myself do this?"
Yong Gan was born into a farming family in a mountainous village in Jilin (吉林) province. When she was two, her mother divorced her abusive father who blamed his wife for having produced a second girl.
Her stepfather was a gentler man, but also poorer and in ill-health. Yong Gan had to help out at home, herding the cow and tilling the land. By the time she turned eight, she was already making extra cash by picking wild vegetables and digging ginseng roots from the mountains. "Since my childhood, I've been very conscious about money because we had so little of it."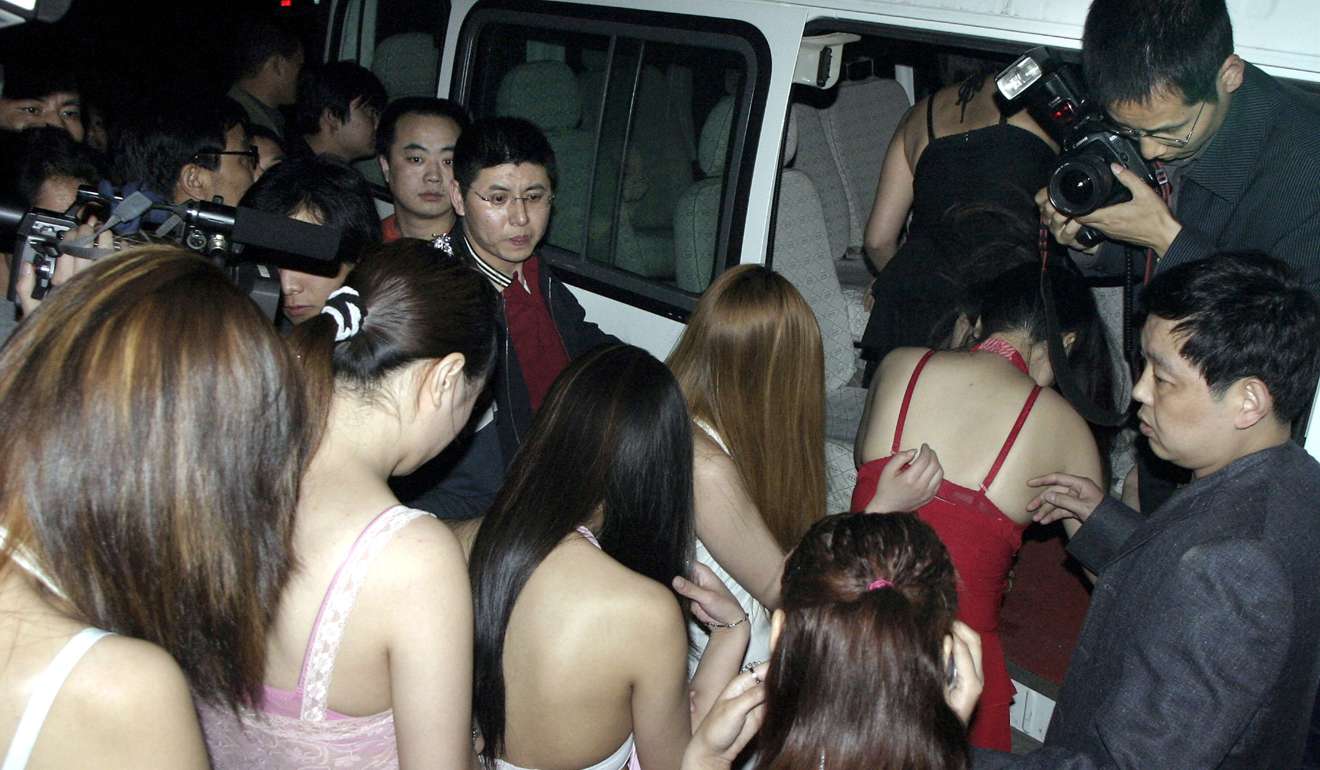 Though she excelled at school, poverty forced her to drop out at 14. Having long been attracted to the bright lights of the city, she decided to leave. She worked at a bakery in Dalian ( 大連 ) before finding a job at a restaurant, washing and chopping vegetables and meat, in the industrial city of Shenyang ( 瀋陽 ). At night, with other staff, she slept in the restaurant on a makeshift bed made of a few chairs. When she was 16, the chef forced himself on her. Inexperienced in the ways of men, Yong Gan passively accepted this "relationship", which led to "four or five" abortions (she lost count).
Years later, when Yong Gan became pregnant to a gangster, a doctor said if she aborted the baby, she might never be able to conceive again. Her motherly instinct prevailed and she returned home to her mother.
Sometimes, when Yong Gan was fed up with life at the seedy parlour, she took comfort that she was better off than when she was at the restaurant or the factory. She was, she told herself, a successful sex worker. After a few years in Tianjin, she followed a friend to Beijing where she secured a better-paying job at a higher-end parlour in a "bathing centre".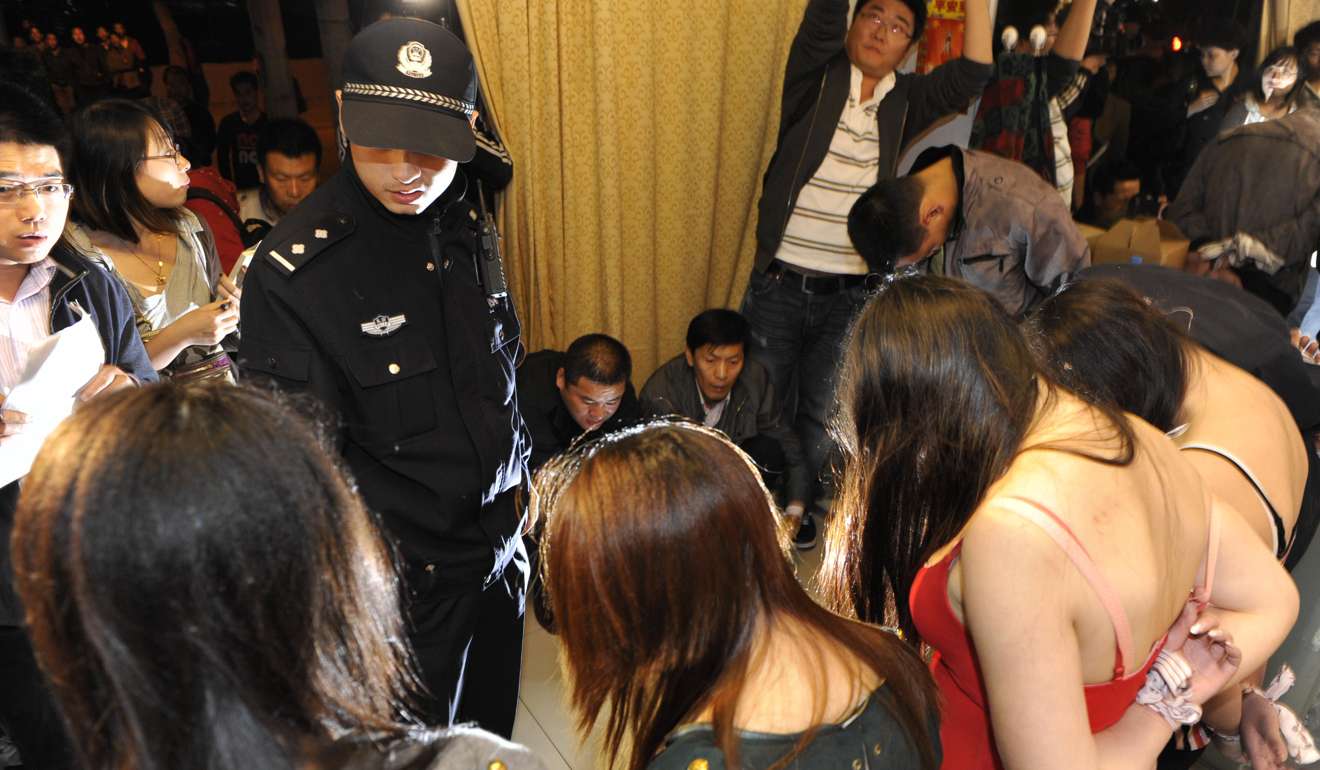 It was here that her life would again change track, when one summer day in 2007 she met a volunteer from Aizhixing Institute in Beijing, China's first and largest AIDS NGO. He was distributing pamphlets to promote awareness of the disease. Though a veteran in her trade, Yong Gan had never heard of AIDS before. She panicked, conscious that she had had plenty of unprotected sex, and rushed to an AIDS test centre. In the weeks running up to the result, she waited like a criminal sentenced to death. Consumed with guilt and numb with fear, she reflected hard on her past and pondered her future. And, she made a pact with herself: if she tested negative, she would never go back to her old life.
She did test negative. She had already bought a flat for her mother and daughter at a town close to her home village. Without any major financial worries and grateful to the NGO, she decided to set up her own NGO to help sex workers. But the Chinese authorities' fear of NGOs and human-rights workers meant running such an organisation was at times trickier than running a brothel.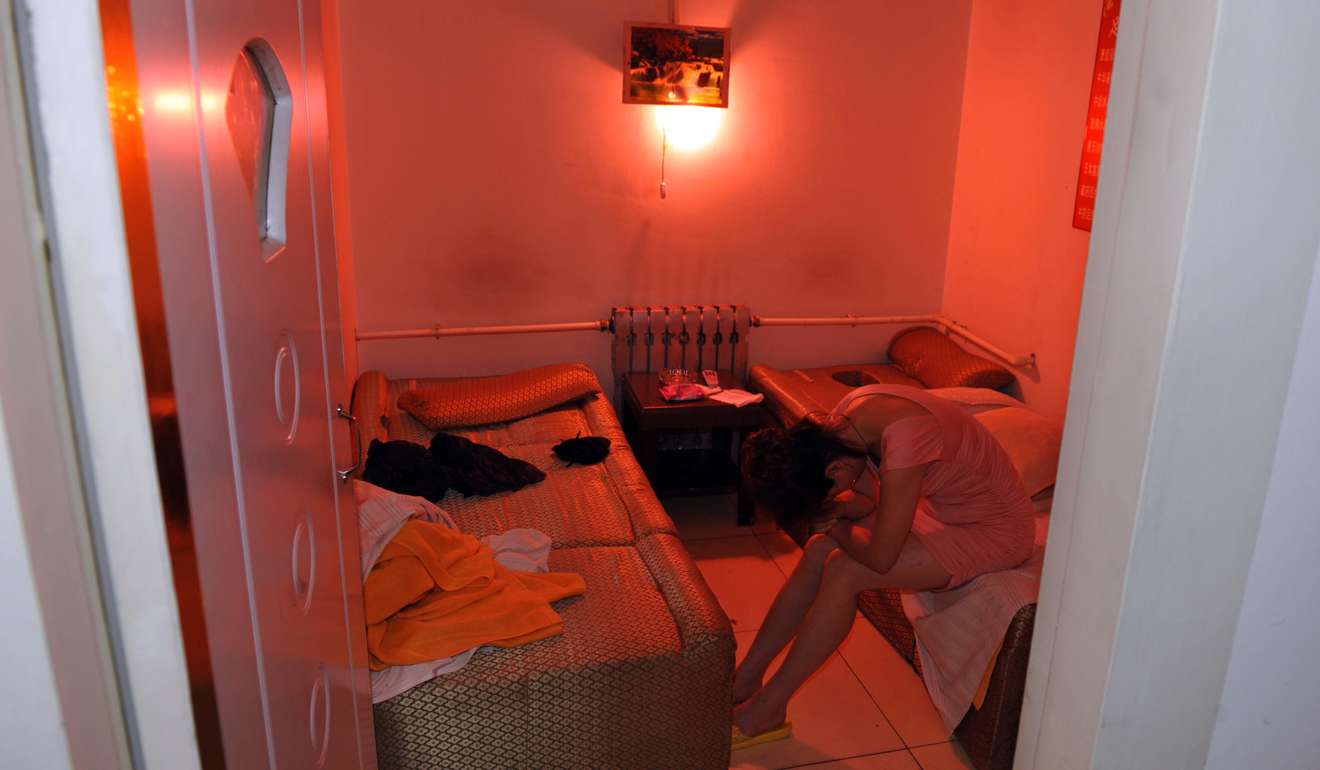 A new law targeted at foreign NGOs, for example, requires these groups to find government sponsors, register with police, and submit their financing details to the government. It bans political or religious activities at odds with the Chinese government and lays down that NGOs must not undermine or damage China's national interest. Not only are NGOs being forced to submit to greater government control, the wording of related regulation has been kept vague to allow the government to tighten the screw if needed.
Yong Gan had to register her NGO as a company. Then came the struggle to find funding. But despite all her troubles, she found a job satisfaction she had never before experienced. Her NGO now makes frequent visits to massage parlours, hair salons, and other fronts for brothels, offering free condoms, information on hygiene and advice on how to deal with police in case of a raid.
"We actually don't urge the girls to quit the trade," says Yong Gan. "It's their choice and sometimes their only way to make a living. We just want to provide support and a place they can turn to in case of need."
At first, the working girls of the red light districts would treat Yong Gan's NGO with caution, but more and more have been won over. Now when they get arrested, the first person they call is Yong Gan, who in turn contacts one of her volunteer lawyers to work out a rescue strategy and sometimes raise funds needed to pay the penalty, or simply bribe the police.
How does she feel about her new life? "I can finally look myself in the mirror," she says with a broad smile. ■
Lijia Zhang is the author of Socialism Is Great!: A Worker's Memoir of the New China. Her debut novel, Lotus, was inspired by the deathbed revelation of her grandmother that she had been sold to a brothel in her youth