China may not yet have the soft-power firepower of more established pop-culture exporters such as the United States or South Korea, but many of its artists – writers, musicians, dancers, actors and athletes – have proven it's possible to break through into the realm of international acclaim.
That's good news for Beijing, which is in the middle of a drive to expand its soft-power status to a level befitting of its military and economic prowess.
Of course, no nation can simply produce "X units" of talent, charm and charisma, then box it, pack it and ship it like so many zillions of smartphones.
Even so, the successes of the personalities below suggest China's soft power dream may well be within reach.
LITERATURE
Mo Yan: A novelist from a coastal province of northern China, who started out as a farmer, factory worker, and soldier. Mo gained a foothold in literature with his novel Red Sorghum Clan, later adapted for the Golden Bear Award-winning film Red Sorghum. In 2012, he became the first Chinese national to be awarded the Nobel Prize in Literature; the committee cited his work as a writer "who with hallucinatory realism merges folk tales, history and the contemporary".
Liu Cixin: Another high-flying novelist, whose The Three-Body Problem won the 2015 Hugo Award for Best Novel, another first for a Chinese. Former US president Barack Obama was spotted reading the science fiction work while on holiday in Hawaii.
DANCE
Tan Yuanyuan: One of the youngest principal dancers at America's oldest ballet company. From Shanghai, Tan joined the San Francisco Ballet as a soloist at the age of 18. Two years later, in 1997, she was promoted to principal dancer, the highest position for a ballet dancer.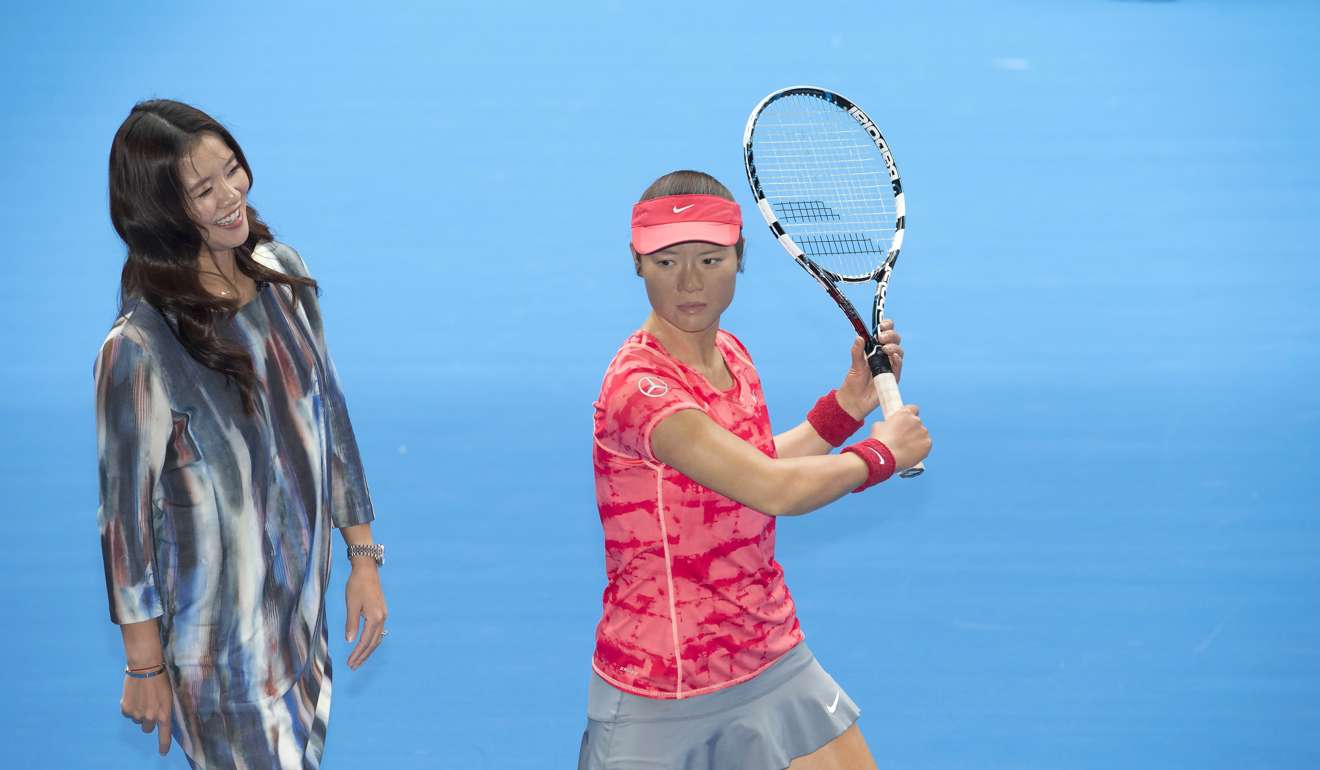 SPORT
Liu Xiang: The first male athlete to become world record holder, world champion, and Olympic champion in the 110-metre hurdles.
Li Na: The first tennis player from Asia to win a Grand Slam in singles.
Yao Ming: A 7.5ft basketball player from Shanghai, Yao played for the Houston Rockets in the NBA. He was also selected for the NBA All-Star Game eight times and was named in the All-NBA Team five times.
MUSIC
Lang Lang: A classical pianist who has performed with orchestras in Europe, the United States and China. He made Time magazine's 2009 list of the world's 100 most influential people.
Tan Dun: A conductor who has worked with orchestras at top concert houses such as La Scala in Milan and the Metropolitan Opera House in New York City. Tan is also known for his scores in the film Crouching Tiger, Hidden Dragon.
Li Yundi: Coming from a family of non-musicians in Chongqing, Li took to music early. When he was three years old, his parents bought him an accordion after he became so entranced by an accordion player in a shopping mall that he refused to leave. Li began studying piano at the age of seven. At age 18, Li participated in the 14th International Frédéric Chopin Piano Competition in Warsaw. He was the first participant to be awarded First Prize in 15 years. He was also the youngest winner – and the first Chinese – in the competition's history.
ART
Ai Weiwei: A Chinese contemporary artist that Beijing both loves and hates. Ai's artworks – varying from video to sculptures to architecture – have brought him awards from Europe, the United States and his native China. He also helped with the design of the "Birds Nest" Olympic stadium for the 2008 Beijing Olympics. But Ai has been openly critical of the Chinese government's stance on democracy and human rights. In 2011, when ArtReview, a London-based publication, named Ai Weiwei as number one of that year's 100 most powerful figures in contemporary art, the Chinese Foreign Ministry responded "China has many artists who have sufficient ability. We feel that a selection that is based purely on a political bias and perspective has violated the objectives of the magazine."