At first glance, it might be hard to imagine how a girl who just got accepted into every Ivy League school would somehow feel like she didn't fit in.
But over the years, 17-year-old Malaysian-born Cassandra Hsiao's personal struggles helped spark a university admissions essay – a poignant take on the importance of acceptance and diversity – that made worldwide headlines.
Hsiao chronicled her story, not unfamiliar to many or most young immigrants, that won her a ticket to every one of the eight most elite universities in the United States.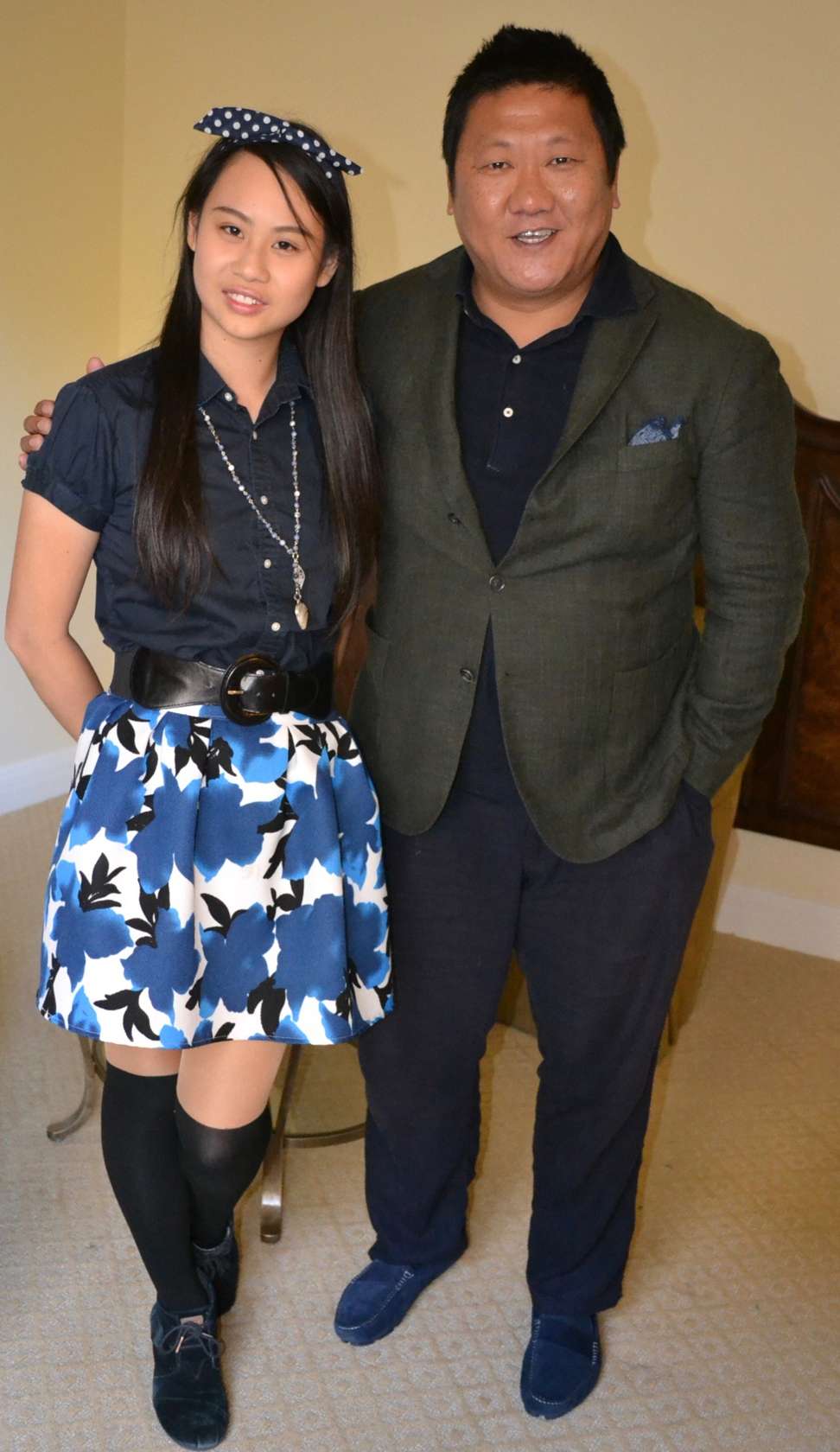 The essay that swayed admission officers along the East Coast as well as at Stanford and the University of California at Berkeley, told of Hsiao's push-and-pull with the English language within her own Malaysian family and in the outside world at the same time.
She moved to the US when she was five years old, but Hsiao remembers growing up feeling guilty for continuing to associate herself with Malaysia and Taiwan, her mother and father's home countries. "I didn't feel authentic enough, like I didn't truly belong there," she said. "But as for America, I'm not what a typical American should look like, either."
More alienating for Hsiao was the feeling that, compared to the American-born Chinese kids, she was still different. "I felt like I didn't have an excuse, not like people born in the US," she said. "Growing up, I had close ties with Malaysia and Taiwan because of my family, so I don't have a reason to not be able to connect with these places."
Hsiao found strength and solidarity over time in discovering that her story, though unique, holds elements of immigrant experiences shared by people across the world. And ever since her Ivy League acceptances became the focus of media attention and her application essay circulated on the internet, even more people have reached out with their own immigrant stories.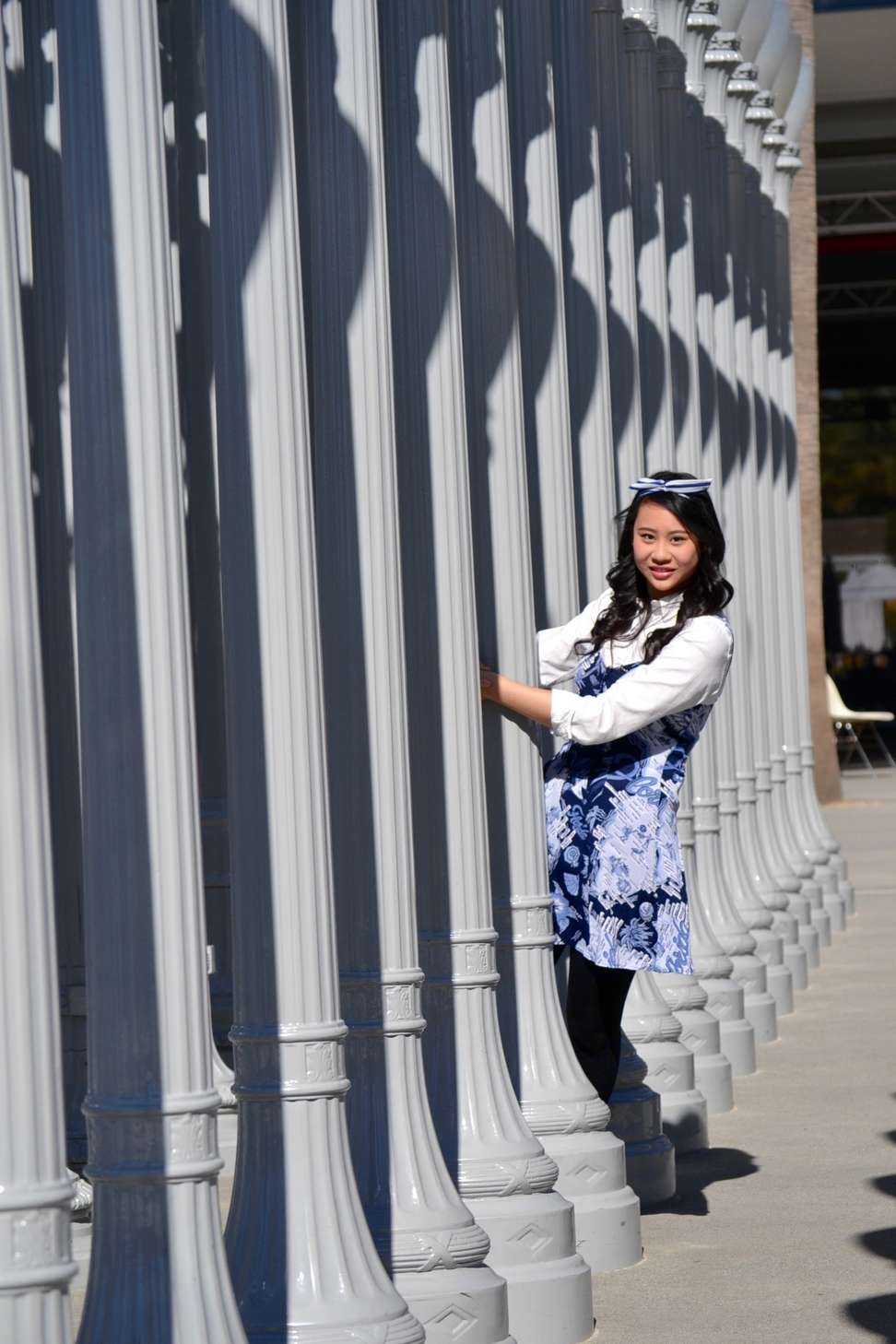 "I hope everyone will realise that there is no one immigrant story," she said, but rather an intricate tapestry of diverse experiences and ideas weaved together by immigrants and non-immigrants alike. "There are small difficulties in everyone's story; everyone has their own struggles."
However, the sudden swell of media coverage over Hsiao's Ivy League acceptances has also been a double-edged sword, adding insult to injury and opening old wounds. "Some Malaysians say I'm not even Malaysian because I moved away when I was so young," Hsiao said, triggering familiar feelings that she still doesn't belong.
The question that Hsiao carries through her journey – "what is it like to be the outsider in a place that's supposed to feel like home? – is one that concerns more people than the term "outsider" would suggest.
An active entertainment journalist, Hsiao had the chance to pose this question to one of her idols, Harry Potter and Beauty and the Beast actress Emma Watson, whose college experience was markedly different from the norm.
Her answer, Hsiao said, is one that will inspire her for years to come: "There's a big wide world out there, with so many different people with diverse opinions and perspectives and interests," Watson told Hsiao. "Go out there and find your tribe."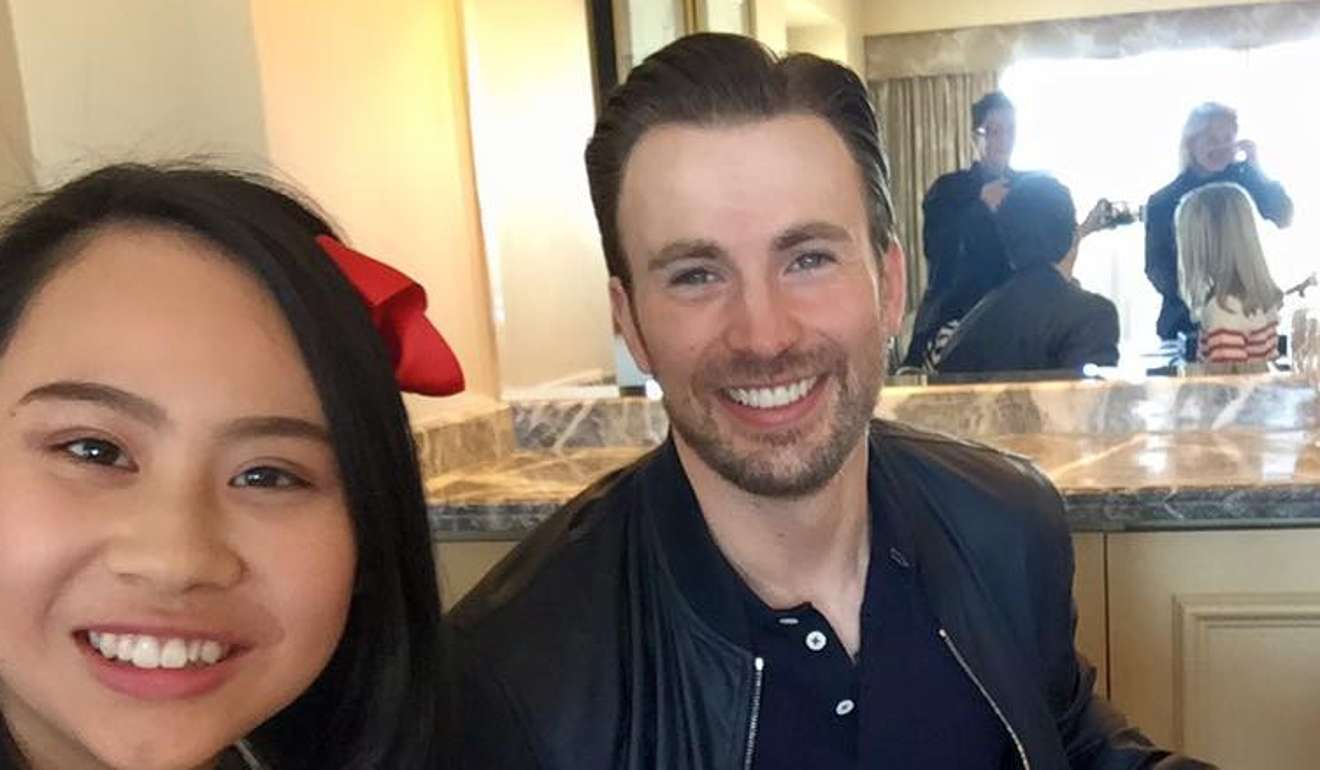 She is passionate about arts and culture, and their roles in promoting diversity. As editor-in-chief of her school's magazine and reporter for the Los Angeles Times High School Insider, Hsiao has spoken to a number of big names in Hollywood, including Chris Evans and Lin-Manuel Miranda.
"I'm an entertainment journalist," Hsiao said proudly. "Some may see it as a lower form of journalism, but I think it should be held up to all other types of journalists," she said. "We can frame celebrities in a light that will inspire followers to follow their dreams."
For the young, media-oriented generation, the soft power of celebrities and their millions of fans can have an undeniable effect shaping public opinion on social and political issues.
"Hopefully someone will be encouraged by their stories and say, 'if this person can do it, I can too'."
Cassandra also hopes for greater Asian-American representation in Hollywood and to break the stereotypical representation of Asians in the media. Her advocacy for this form of diversity comes amid a greater wave of Asian American assertiveness in the US, where minorities are increasingly trying to break stereotypes and raise their profiles on political and social stages. In particular, Hsiao hopes for greater Asian-American representation in Hollywood.
Earlier this year, when the Dalai Lama was invited to speak at the University of California at Berkeley, Chinese-American students took to Twitter and Facebook with the hashtag #ChineseStudentsMatter, to voice their dissent at the choice of guest speaker. Their actions were met with a strong backlash, however; they were criticised for misappropriating the Black Lives Matter movement.
The 25-year-old Malaysian Chinese who may have just solved the superbug problem
The Chinese American Museum is an important marker in downtown Los Angeles dedicated to the experiences of Chinese-Americans in California throughout history. A current exhibit, "Roots: Asian American Movements in Los Angeles 1968-80s", showcases how identity can be born out of activism and protest. "From Little Tokyo to Chinatown to Historic Filipinotown ... in solidarity with Latino, Black, feminist and international struggles, Los Angeles saw the rise of vibrant artistic and political movements," the museum wrote on its website.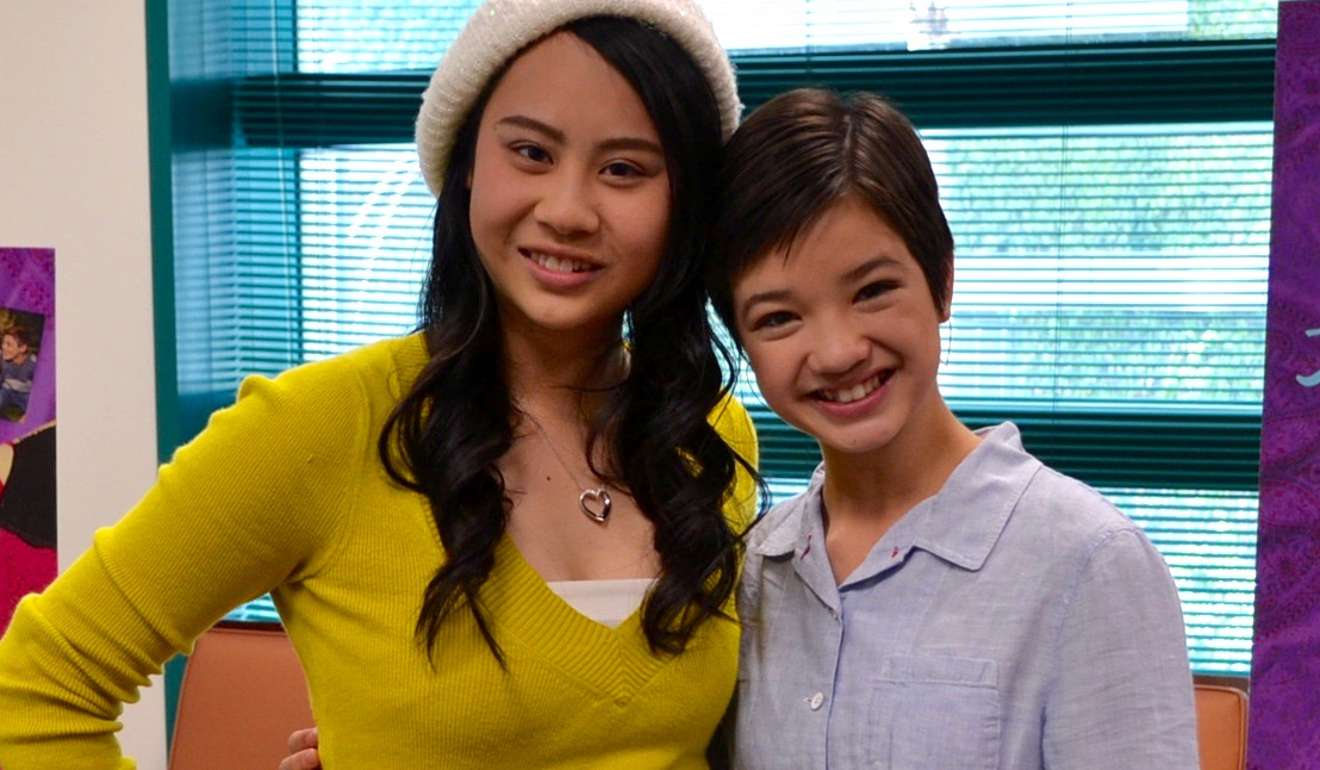 And Disney's new TV show Andi Mack will star a biracial Asian-American lead and diverse cast, all of whom Hsiao had the chance to speak to before the show's premiere. The Disney Channel's first show about a majority Asian-American family opted not to make a stereotypical, obedient piano-playing Chinese girl its lead, choosing instead to portray an awkward, crafty and sentimental biracial Asian character. This, Hsiao said, adds a layer of depth and extra value to the story itself. "It will help to build on our understanding of diversity in our society," she said.
Asked what she will major in, Hsiao rattled off a string of options: film, theatre, English, creative writing. "Anything with a writing emphasis because I want to learn the proper way to tell a story, to tell the best story possible," she said. One day, she hopes to make decisions in movies and TV shows in the entertainment industry that really matter, and tell even more important stories.
The young journalist has not yet chosen which university she will attend in the fall, but hopes to find in one of them a platform to speak her mind.
"I want to flaunt diversity," she said. "I want everyone to tell their stories. This world needs more storytellers."
Read Cassandra's essay in full
In our house, English is not English. Not in the phonetic sense, like short a is for apple, but rather in the pronunciation – in our house, snake is snack. Words do not roll off our tongues correctly – yet I, who was pulled out of class to meet with language specialists, and my mother from Malaysia, who pronounces film as flim, understand each other perfectly.
In our house, there is no difference between cast and cash, which was why at a church retreat, people made fun of me for "cashing out demons." I did not realize the glaring difference between the two Englishes until my teacher corrected my pronunciations of hammock, ladle, and siphon. Classmates laughed because I pronounce accept as except, success as sussess. I was in the Creative Writing conservatory, and yet words failed me when I needed them most.
Suddenly, understanding flower is flour wasn't enough. I rejected the English that had never seemed broken before, a language that had raised me and taught me everything I knew. Everybody else's parents spoke with accents smarting of Ph.D.s and university teaching positions. So why couldn't mine?
My mother spread her sunbaked hands and said, "This is where I came from," spinning a tale with the English she had taught herself.
When my mother moved from her village to a town in Malaysia, she had to learn a brand new language in middle school: English. In a time when humiliation was encouraged, my mother was defenseless against the cruel words spewing from the teacher, who criticized her paper in front of the class. When she began to cry, the class president stood up and said, "That's enough."
"Be like that class president," my mother said with tears in her eyes. The class president took her under her wing and patiently mended my mother's strands of language. "She stood up for the weak and used her words to fight back."
We were both crying now. My mother asked me to teach her proper English so old white ladies at Target wouldn't laugh at her pronunciation. It has not been easy. There is a measure of guilt when I sew her letters together. Long vowels, double consonants — I am still learning myself. Sometimes I let the brokenness slide to spare her pride but perhaps I have hurt her more to spare mine.
As my mother's vocabulary began to grow, I mended my own English. Through performing poetry in front of 3000 at my school's Season Finale event, interviewing people from all walks of life, and writing stories for the stage, I stand against ignorance and become a voice for the homeless, the refugees, the ignored. With my words I fight against jeers pelted at an old Asian street performer on a New York subway. My mother's eyes are reflected in underprivileged ESL children who have so many stories to tell but do not know how. I fill them with words as they take needle and thread to make a tapestry.
In our house, there is beauty in the way we speak to each other. In our house, language is not broken but rather bursting with emotion. We have built a house out of words. There are friendly snakes in the cupboard and snacks in the tank. It is a crooked house. It is a little messy. But this is where we have made our home.