Bert was not in a good mood. The eight-year-old Colombian green iguana didn't like being woken from his afternoon nap. He had his dignity and being dumped on a dining table was not appreciated. Not one bit.
Meanwhile, his owner – Kuya ("Big Brother") Kim Atienza, the Philippines' version of the late environmentalist and TV show host Steve Irwin, was chatting about his work, passions and the expansion of his brand – the Kuya Kim brand along with his safari hat – into the online market, including gaming and apps.
"I'm from a political family. My father was mayor of Manila and I guess I was being groomed to follow him. I spent 12 years in various local government roles, from barangay [village] chairman to local councillor. In 2004, I started appearing on television [ABS-CBN, the dominant local broadcaster] – it was a segment on animals, something I've always loved. At the time, I thought the exposure would be good for my politics.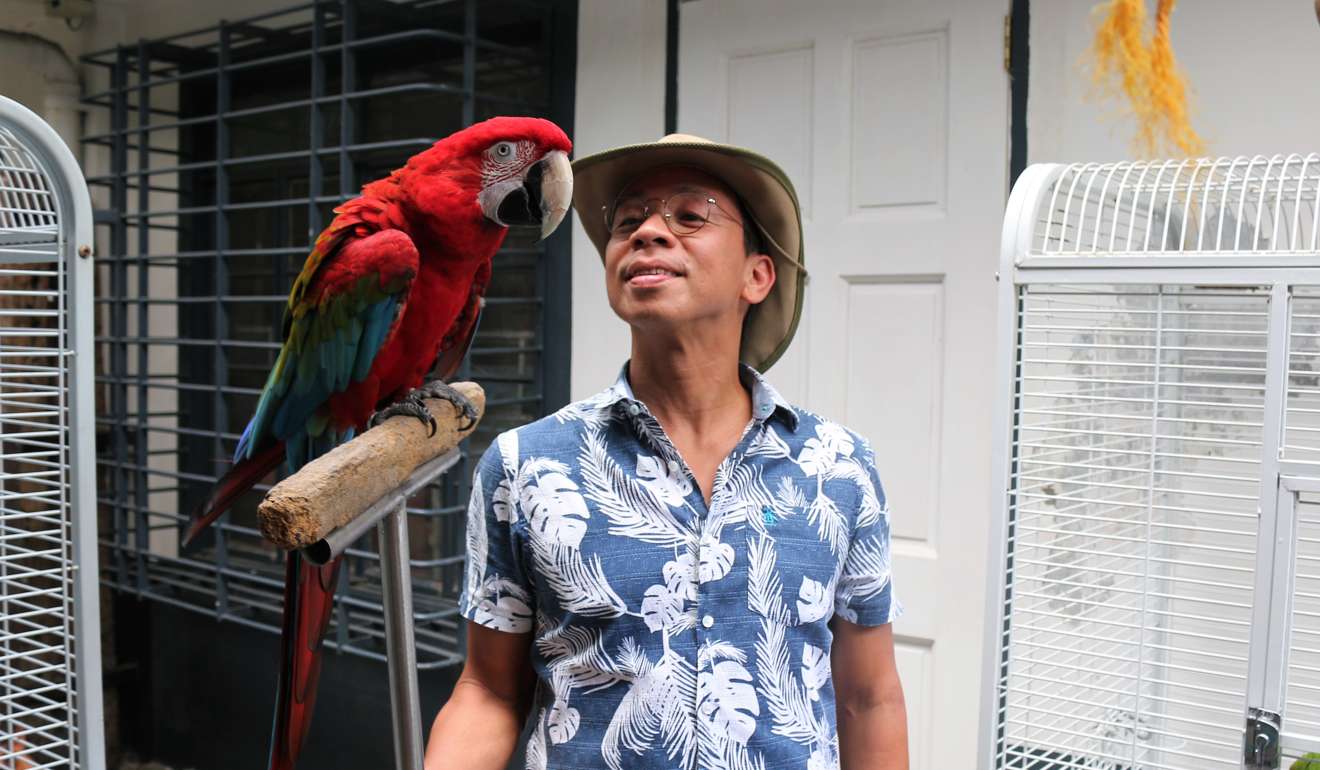 "Instead, Maria Ressa [an ex-CNN journalist who now heads the online news website Rappler.com] who was the boss took me aside. Basically, she said that she knew what I was up to and that while she liked what I was doing, I was going to have to choose between politics and entertainment. It wasn't a tough choice and I started working in television soon after," he said.
In the Philippines, the trajectory is generally from news and entertainment to politics and power: witness the rise of figures such as former president Joseph "Erap" Estrada as well as senators Loren Legarda and Ramon "Bong" Revilla Jr. In the case of Atienza, 50, the path was reversed and he's all the happier for it.
Atienza has managed to craft an authentic and extremely engaging (dare one say cute?) TV persona.
His weekly award-winning Sunday morning show Matanglawin ("Hawkseye" or "Eye of an Eagle") has run for nine years.
Verging on nerdy, Atienza is someone who really loves what he does – whether it's playing with a Hula Hoop, undergoing and reporting on his own heart surgery, whizzing around on his Vespa or just hanging out with his family.
And with over 416,000 Instagram and 3.9 million Twitter followers, there are many Filipinos tracking his every move.
Married to Felicia "Fely" Hung Atienza, a Wharton-trained former investment banker, the couple with their three kids live in a shaded compound in the heart of old Manila.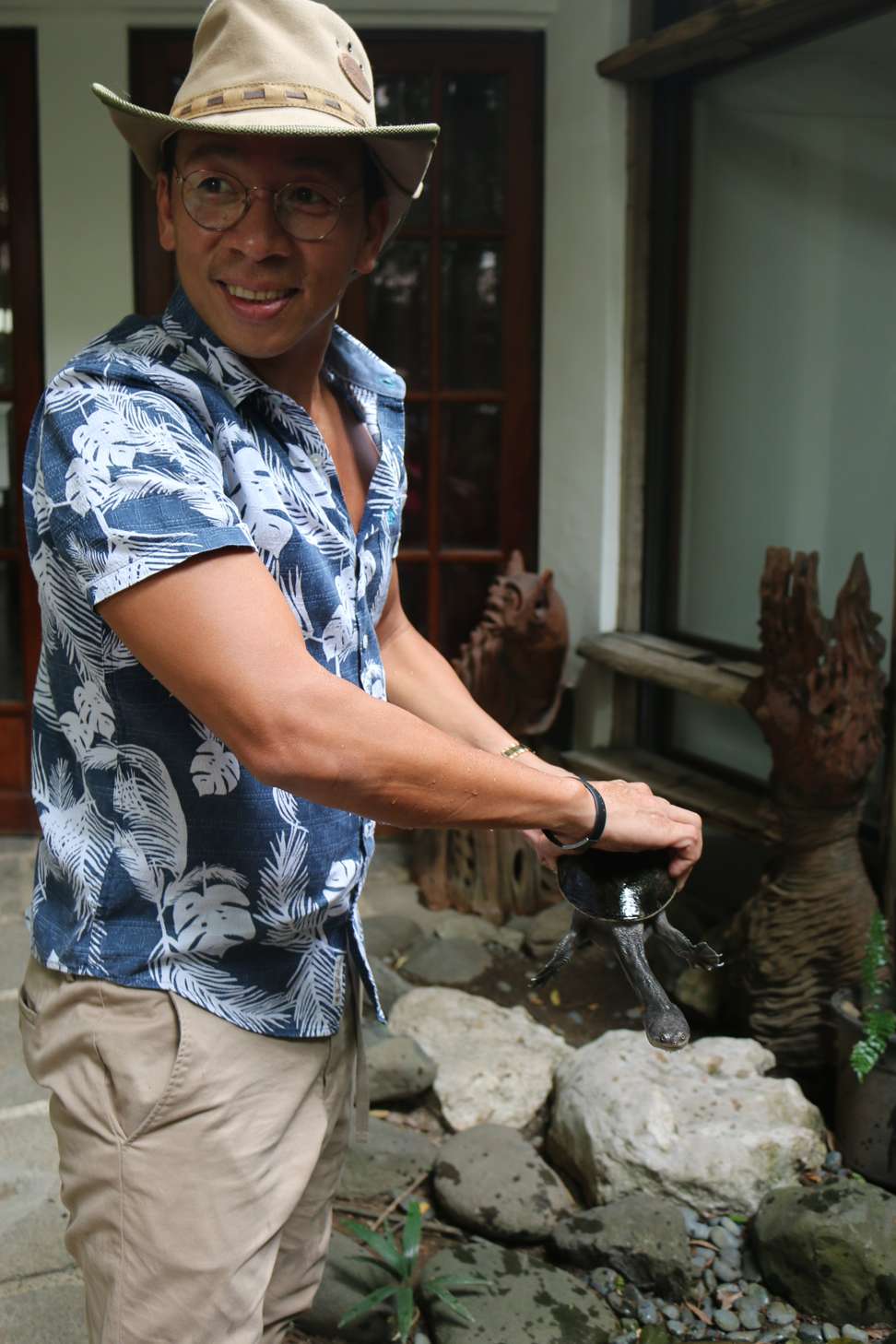 Their house is a celebrity magnet. From actress Anne Curtis-Smith to singer Isabelle Daza to newscaster Karen Davila, some of the most famous faces in Philippine public life are regular visitors.
Amid the funky mid-20th-century furniture and contemporary art, there's also a crazy menagerie worthy of Dr. Doolittle: turtles, 40 dogs, countless songbirds, pythons, lizards and snakes – so much so that you have to be very careful where you sit, stand or walk.
Atienza explains: "My television equity is straightforward. I must be funny as I educate the kids. There's always an audience 'takeaway' in whatever I do: and the takeaway is knowledge. Whether I'm presenting the weather forecast, chewing leaves with a giraffe or grappling with a snake, I'm always focused on my audience – all those children at home that I'm trying to entertain and more importantly educate."
Atienza understands that to raise awareness, he needs to capture imaginations. "I have to use funny situations and jokes to explain scientific theories. For example, I swam a kilometre of the dirty Pasig River [that runs through the heart of Metro Manila], fishing out plastic, used diapers and dead animals in order to stress that the river is in urgent need of rehabilitation. That was a top-rated show. However, it wasn't so funny for me because both my cameraman [who swam with me] and I got terribly sick afterwards."
Seven years ago Atienza, who has a hole in his heart, suffered a stroke. The setback forced him to change his lifestyle drastically. And yet in the years following, he managed seven full marathons. He also participated in one full as well as seven half-Iron Man triathlons – the full version consisting of a gruelling 3.8km swim, 180km bike ride and 42km run. Interestingly, each transformation – from barong (formal shirt) to safari hat and then to biking shorts – has served to further connect him to his audience.
Moreover, his passions (environmentalism, animal rights and exercise) align neatly with prevailing global lifestyle trends, thereby refreshing his brand equity. So as Atienza ages he also becomes cooler and cuter – something that can't be said for some of the middle-aged matinee idols in the Philippines.
His latest ambition is to leverage the country's proven IT and software expertise, working with Xurpas president Raymond Racaza and a host of celebrities to form Xeleb, a tech start-up that focuses on celebrity gaming apps.
Their goal is to roll out across Southeast Asia. Yes, it's ambitious, but given Atienza's deftness at turning nerdy bits of information into celebrity gold, nothing should come as a surprise.