Heroin
Get more with myNEWS
A personalised news feed of stories that matter to you
Learn more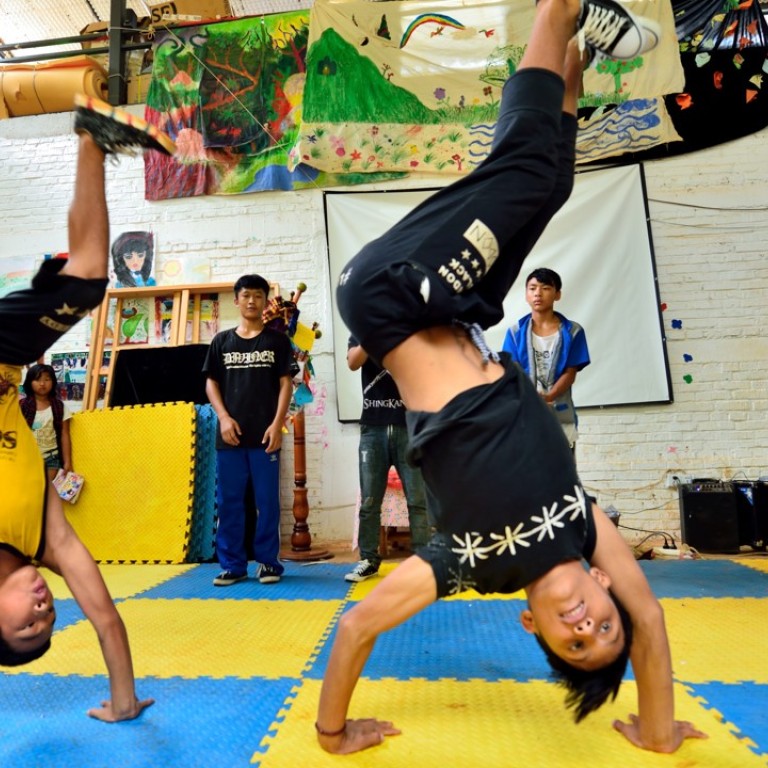 The Chinese children dancing away drug addiction
A small, donor-funded education centre is helping Jingpo children escape the deadly cycle of their heroin-infested community near the Myanmar border
At first glance, this children's education centre looks similar to any other. Its walls are decorated with pupils' paintings. Fairy-tale books are piled up everywhere. Children of all ages are running around, dancing, laughing and playing.
But on closer inspection, a different picture emerges. Its bamboo structure gives away its ethnic background. The children speak a language that only 100,000 people in the world understand.
And behind their laughs lies a dark truth – most come from families poisoned by drug abuse. One quarter of them have already lost a parent to addiction.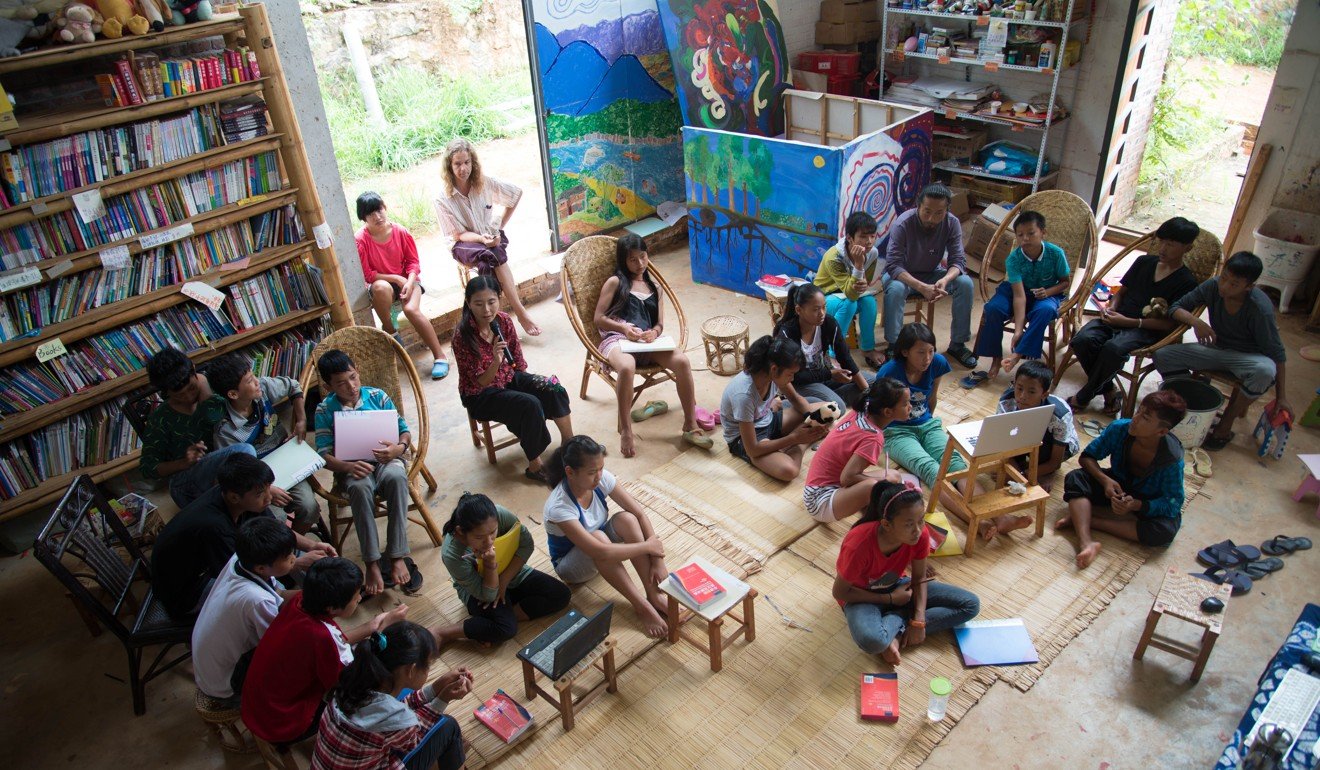 Located in Dehong prefecture in Yunnan (雲南) province, China, a stone's throw from Myanmar, the education centre and villages surrounding it are in the heart of China's drug war.
The Jingpo people of Dehong face an identity crisis, struggling to cope with China's frenetic march toward modernisation while living within walking distance of the second-largest opium-producing area in the world. The result is an entire community living under the shadow of drugs.
To prevent children falling prey to addiction, the education centre's dance floors and play areas offer a novel weapon: happiness.
"I often ask my students: What kind of man would not use drugs?" said Li Yang, co-founder of Prop Roots Education Centre in Yingpan village. "The answer is a man knowing that drugs are dangerous. But more importantly, he is a happy man.
"If a man is already happy, he does not need to pursue happiness in a way that would hurt him," Li explained. "So what we are trying to do here is to create happiness."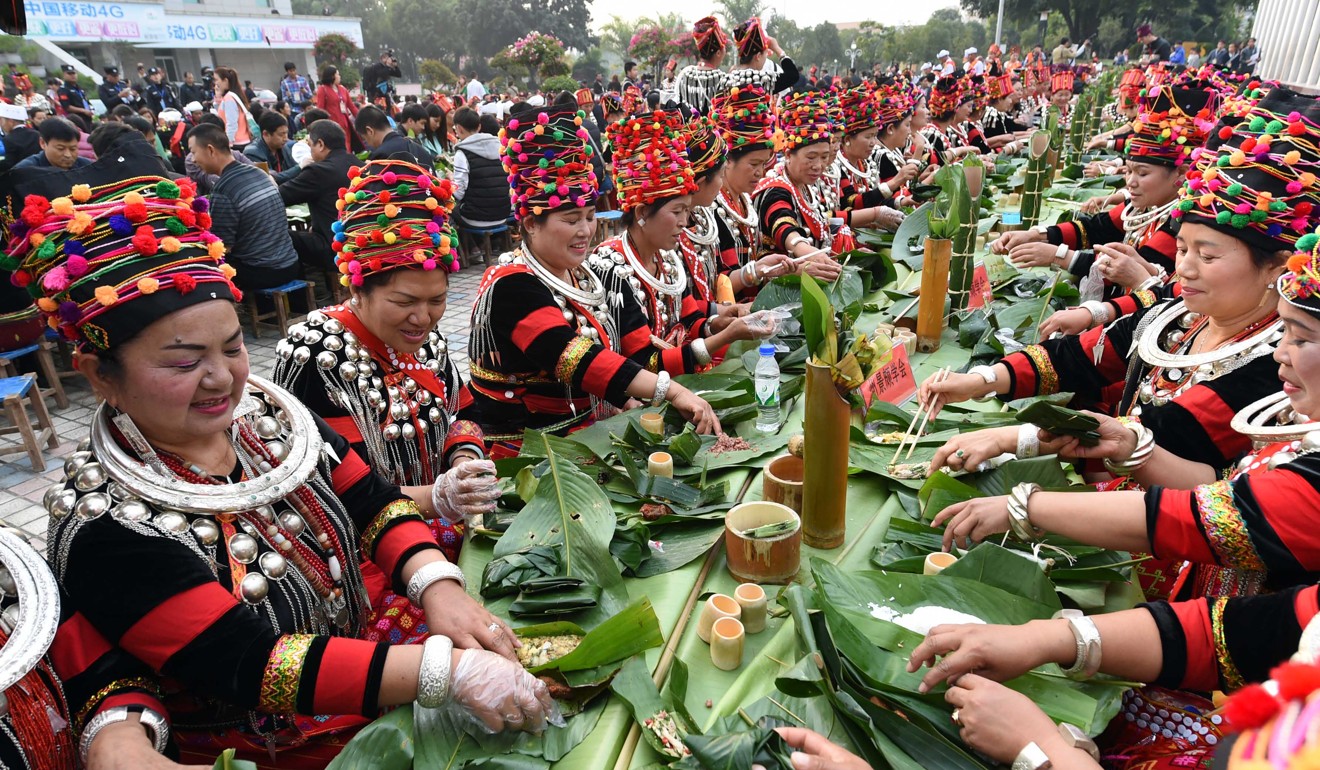 But for many in Dehong, happiness is a far-fetched dream. In the 1980s, China's economic reform brought traders travelling between Dehong and Myanmar, transporting logs and rubber, but also opium and heroin.
Drugs became ubiquitous, according to Fu Guosheng, then a graduate student studying anthropology at Minzu University of China in Beijing. Fu, originally from a village in Dehong and now an artist and aid worker, noted in her master's thesis that opium was routinely used in her home town as a gift to greet guests. And it was not rare to see villagers taking heroin on the streets.
Since many drug addicts use intravenous injections, some of China's first Aids cases were also reported in Dehong in 1989, and the problem persists to this day. Data from the local Centre for Disease Control and Prevention show the number of Aids patients soared to nearly 22,000 in 2015 – 30 per cent of newly added cases that year were drug-related.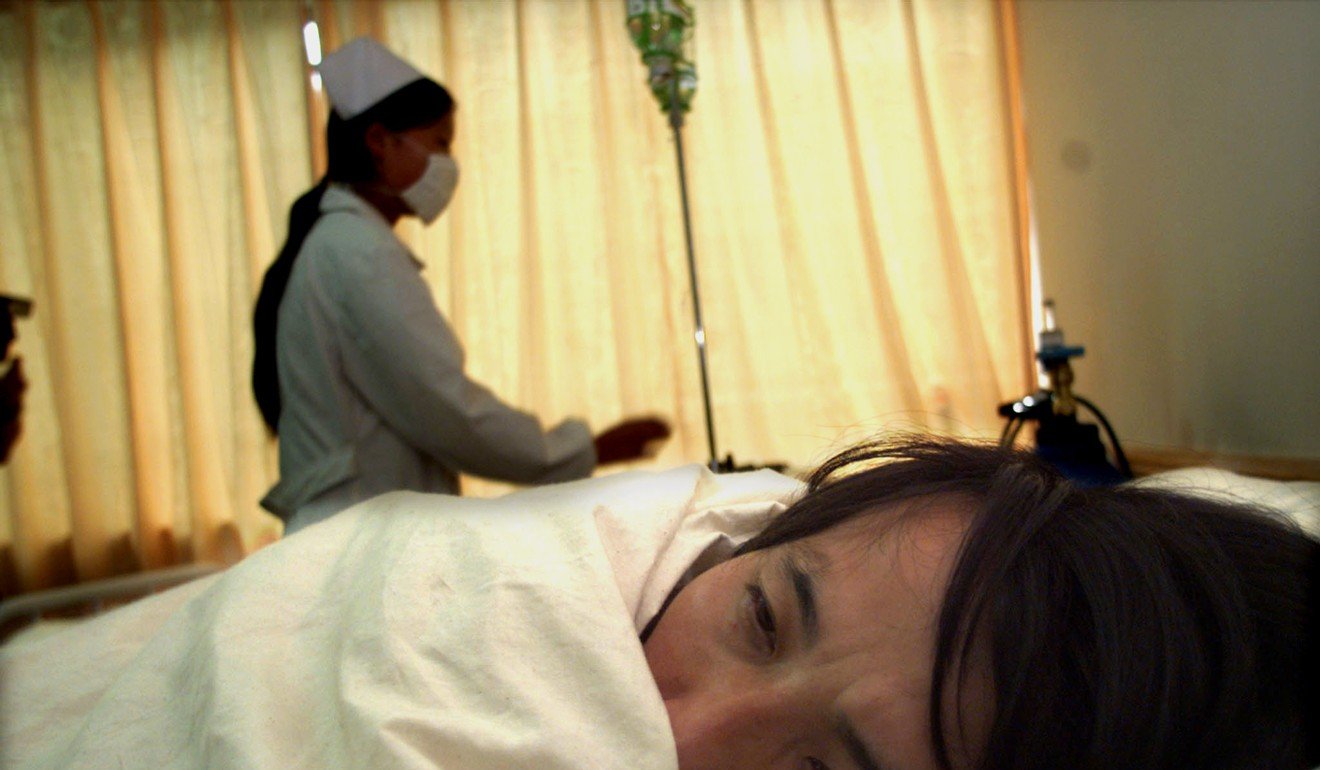 While drug abuse and Aids have cast a shadow over all ethnicities in the region, many believe the Jingpo people, who live on the front line of China's drug-trafficking crisis, are the hardest hit. Almost everyone This Week in Asia spoke to knows a Jingpo who died of drug abuse. Drugs have wiped out entire villages.
In February, police seized 330kg of heroin after a fierce gunfight with drug dealers in Dehong, and the slogan "prohibit the use of drugs, prevent the spread of Aids" appears everywhere.
"Some people in my village became drug addicted even though they saw friends and neighbours being killed by drugs," said Li. Although drugs are easy to get and cheap – costing as little as US$1 for a single hit – Li and others say the urge for locals to escape reality is the core issue.
Zhang Wenyi, who teaches anthropology at Guangzhou-based Sun Yat-sen University, explained in a recent article how a widening income gap between ethnic groups and modern China had knocked the Jingpo people off balance, making some turn to drugs. And Fu cited family problems and school drop-out rates as other driving forces.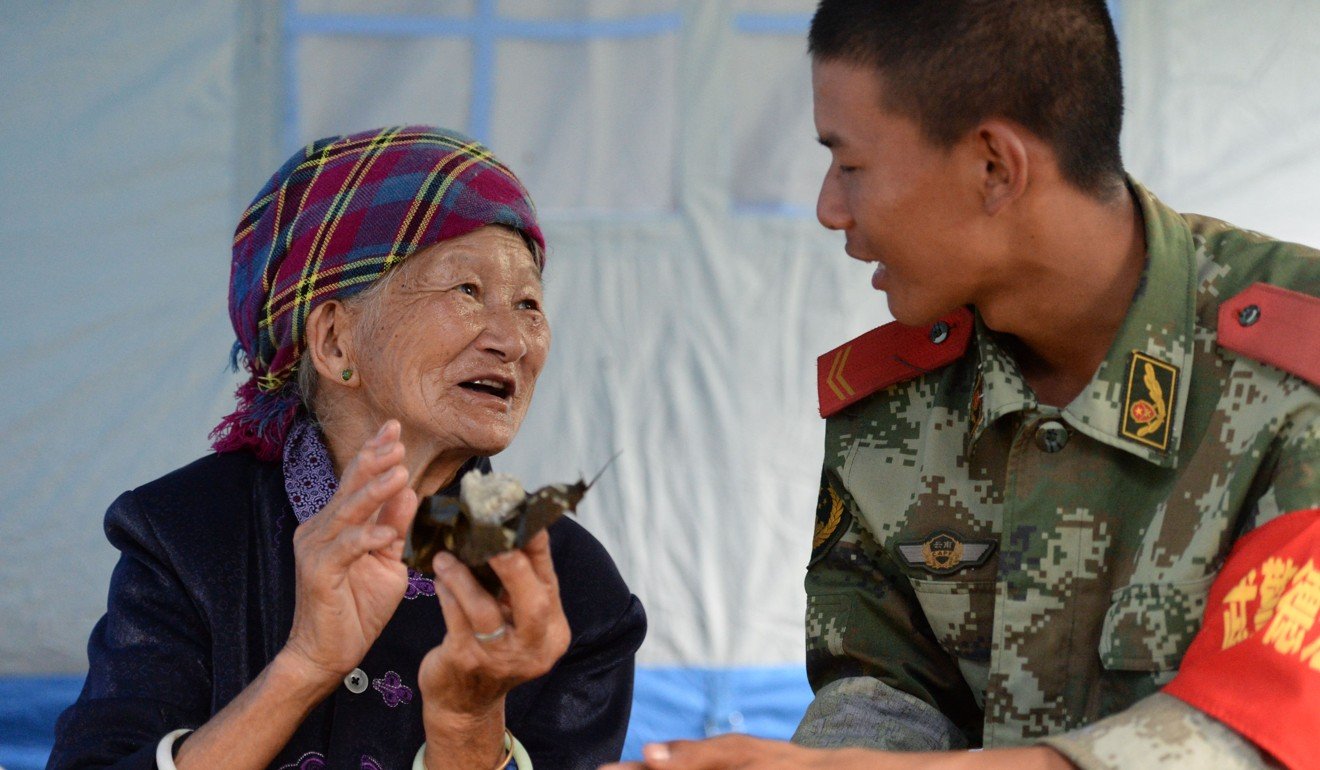 Whatever the reasons, Prop Roots offers a glimmer of hope, said Li Weihua, a Jingpo specialist at Yunnan University in Kunming (昆明). "A lot of young people in Dehong don't know what to do with their life as they perform poorly in school. Prop Roots has opened a window for them, showing other possibilities."
Li Yang, a former lawyer and environmentalist in Beijing, first went to Dehong in 2009 when Anton Lustig, her husband and a Dutch linguist who specialises in Zaiwa – a language used by most Jingpo people – invited her to visit his "second home town". Impressed by the natural beauty and the work of Jingpo artists, the couple returned often, organising summer camps for children.
In 2010, after finishing a summer camp in Yingpan, the couple rushed to a nearby city for an upcoming festival. Once they arrived, they were shocked to see many teenagers still out on the street at midnight, smoking, fighting and using drugs. Some, apparently drunk, were racing motorcycles.
The couple stayed in a noisy budget hotel with thin walls and, unable to fall asleep, they talked about the future of the Jingpo people. They then made a decision that changed their lives, as well as the lives of many others.
Li and Lustig quit their jobs in Beijing, moved to Dehong and built their non-profit education centre with their savings. Now the two-floor facility helps about 200 Jingpo children.
After school and on weekends, young children go to Prop Roots to listen to Lustig tell folktales in the Zaiwa language, a family tradition under threat since many parents are absent due to drug addiction. Some teenagers play treasure hunts using clues written in English, while others practise dancing which helps them gain strength and ease anxieties.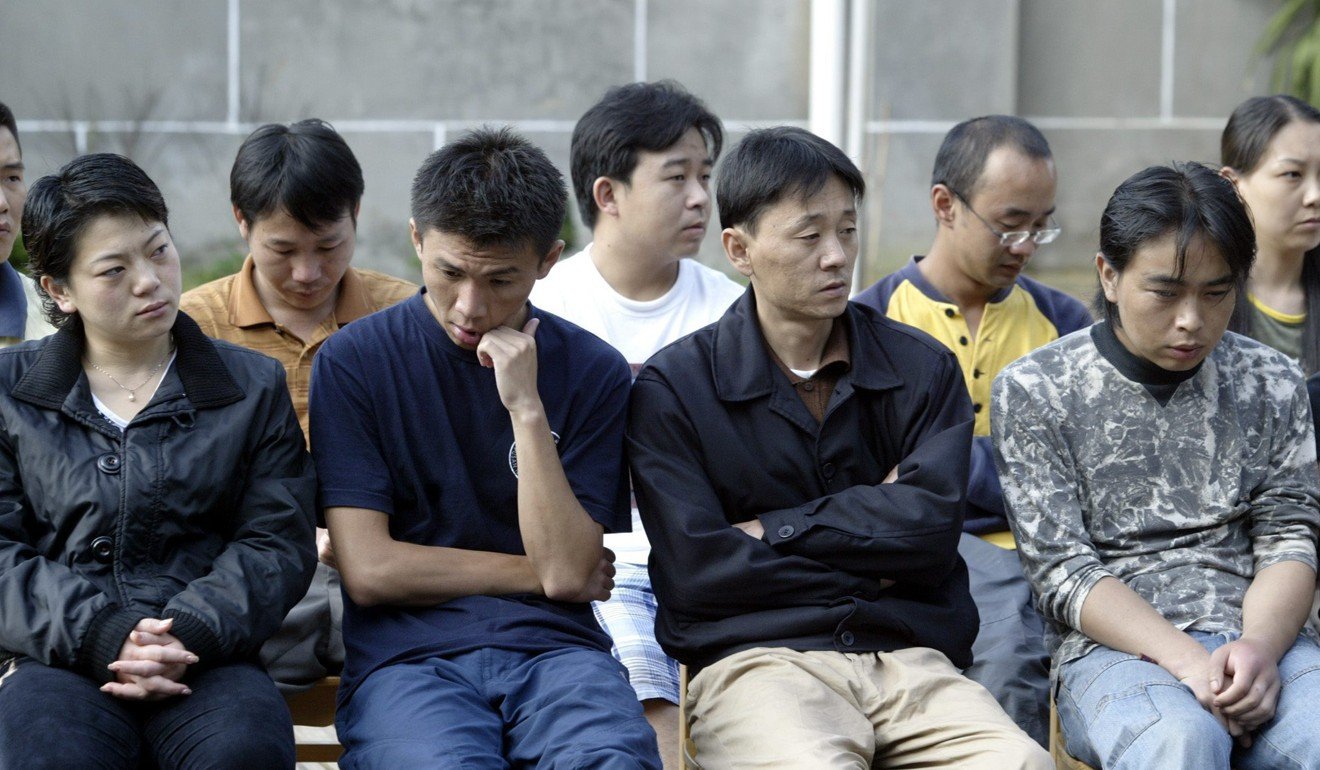 For 18-year-old Muipuq Gamnui, dancing has saved him from being a triad member and drug addict. In his village, where he estimates nine out of 10 people use drugs, hanging out with friends is a dangerous thing. Muipuq's parents tried to keep their only child from going out, but their attempts backfired. Stressed and angry, he engaged in street fights until he took up dancing at Prop Roots in 2014.
Since then, Muipuq, together with 11 other at-risk boys, has spent much of his spare time learning street dancing from a volunteer.
The boys love it so much they have even developed strict rules for their group. Being late is not allowed, for instance, and all are required to give their best efforts during class. They were once thought of as gangsters in their community, but now many of their peers aspire to take their place.
That's because last year Muipuq and his team were invited to perform in the Munau ceremony, the most important festival of the Jingpo people. "We were so excited when we received the invitation. Some villagers told us that they envied us," Muipuq recalled, laughing. "Dancing has changed us so much. We now have a goal in life."
Muipuq said some of his teammates wanted to become China's Michael Jackson, but he thinks his future lies in fitness coaching. In contrast, he said his other friends who continued to hang out with the wrong people became drug addicts; some now stay in drug treatment centres.
"If I didn't go to learn dancing, I might have fallen onto the same path," he said.
Having started out small, Prop Roots is beginning to grow, in part because children who benefit from the centre act as social advocates.
Gareng Mabu, a 16-year-old Jingpo girl, now goes door to door in her village trying to convince parents to allow their children to join.
Although Prop Roots offers free courses, many parents in Dehong consider dancing a frivolous waste of time, a luxury for children in poor families where an extra hand is badly needed for farming.
Gareng told her neighbours how dancing has changed her from a heavy drinker to an award-winning change-maker.
After finding peace through dancing, Gareng discovered an interest in painting and fashion. Last year, she was awarded by UN Women, a United Nations entity working for the empowerment of women, for her role in leading Jingpo girls to establish a design studio.
Li said more and more families were recognising the value of their work and allowing their children to join. However, as the number of participants increases, so do financial pressures on the centre that runs largely on donations. Whenever its fundraising ability can't keep pace with its growth, Li and Lustig take part time jobs to pay the bills.
There are many other challenges as well. Fuelled by Beijing's fear of NGOs and human rights workers, security police are frequent visitors to the centre.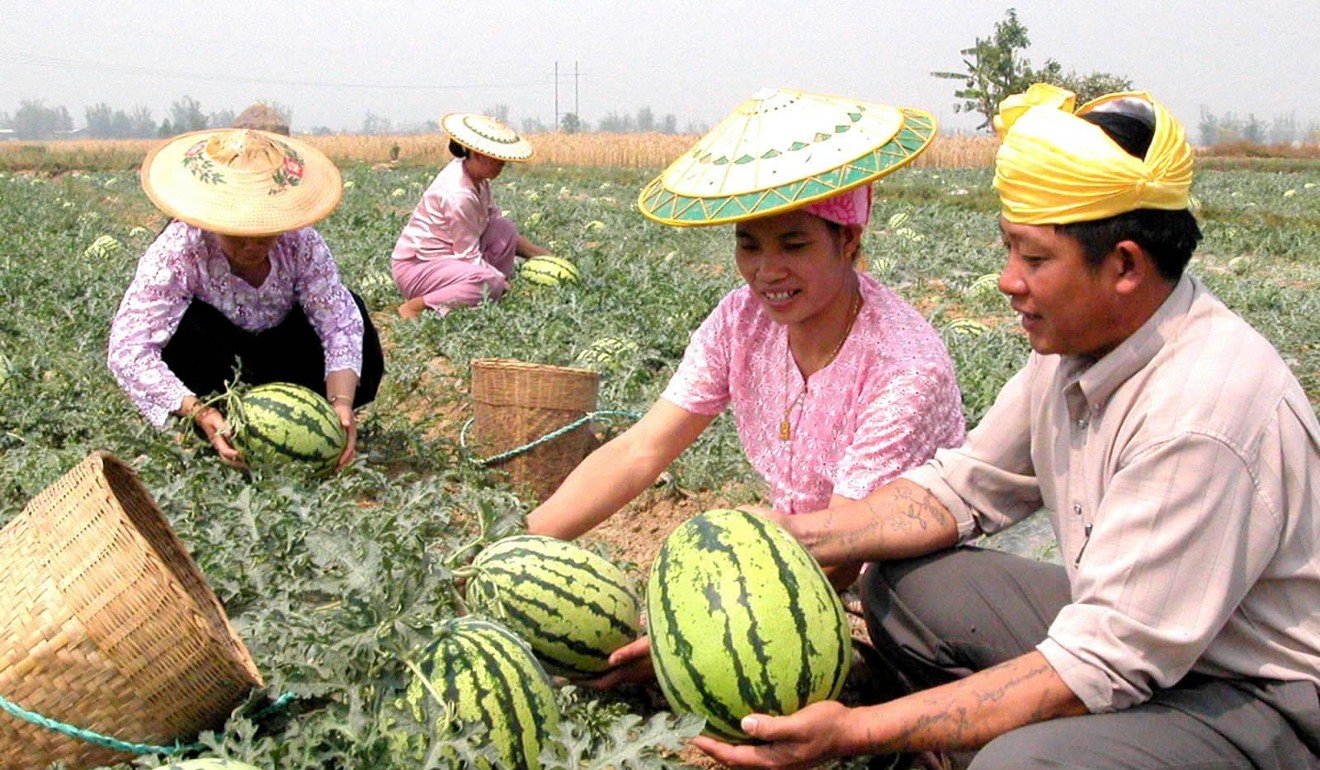 And every once in a while, some students are lured back to the streets.
Li recalled midnight phone calls about her students engaging in fights. She would run to the village in the dark to try to stop them. Sometimes, she made it on time. Other times, she found her students in hospital beds or being arrested by police.
"It hurts me a lot when this happens," she said. "I think my students have already turned away from their bad habits. Then, suddenly, reality tells me otherwise. This recognition is so painful."
But there are many success stories as well, such as He Shenglei. Once forced to leave school because of his violent ways, He is now one of 10 teenagers financed by Prop Roots to take vocational education.
The 17-year-old picked up hairdressing as his profession. He is so good that barbershops started recruiting him even before his graduation.
"Once I get enough work experience in Kunming, I want to go back to Dehong," He said. "I hope to open a barbershop in my home town and teach locals hairdressing."
That's the same hope that has kept Li, Lustig and their five-person team going.
"The best thing we can think of is that one day, our students will return to Dehong, set up businesses here and give the local economy a boost," Li said.
With a changing atmosphere and new opportunities available, Li said she believed drug addiction could eventually fade away.
"Drug abuse is such a big problem here. We, as a small NGO, cannot solve all the issues even with the support of volunteers," Li said. "But we can help children here cultivate their inner strength. If there is no enemy within, the enemy outside can do them no harm." ■