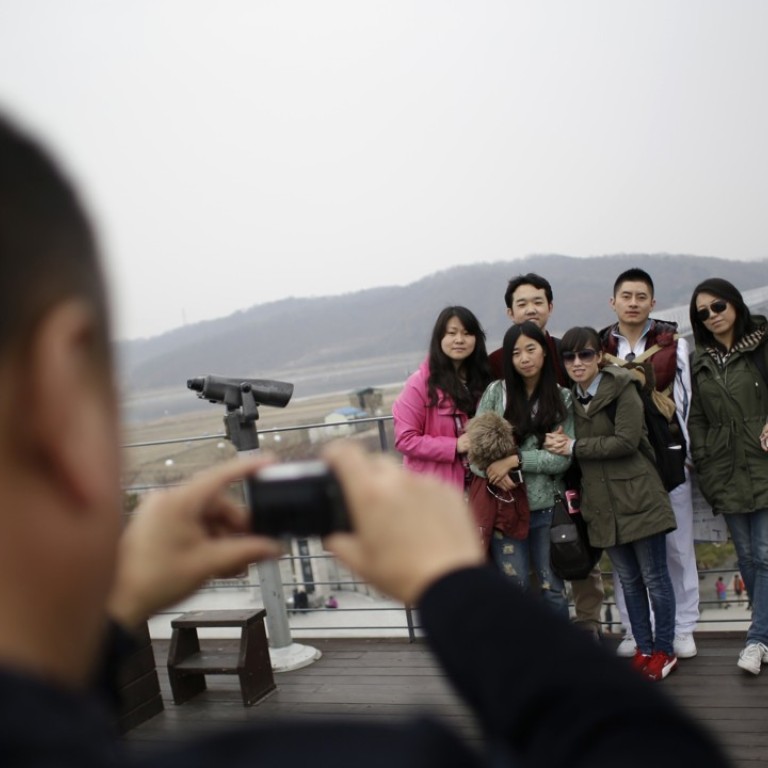 China's beef with Korea: the link between halal food and THAAD
South Korea's response to a ban on Chinese tour groups has given its Muslim visitors something to chew on
South Korea's decision to deploy the US antiballistic missile system known as THAAD has soured its relations with China and dealt a body blow to its tourism industry, but the government has sprung upon an unusual solution to the problem – halal food.
Beijing's retaliation for the THAAD deployment has included a ban on tour groups to the South that has hit the Korean tourism industry hard. Of the 1.1 million tourists who visited South Korea in March 2016, more than 500,000 were Chinese; last month that number collapsed to 263,788. The Korean government hopes to recoup these losses by appealing to Muslim tourists.
"The relationship between South Korea and China is not good," said Joseph Han, project coordinator at the Korea Halal Industrial Association. "But the South Korean government is expecting 1.2 million Muslim travellers to come to Korea on tours, so [companies] are preparing halal infrastructure to attract Muslim travellers."
The numbers are encouraging. There are 1.7 billion Muslims worldwide, about 822 million of whom live nearby in Asia Pacific nations, compared to 1.4 billion Chinese, over 96 per cent of whom live in mainland China and are subject to Beijing's travel restrictions.
But Korea will have its work cut out – the four most populous Muslim nations – Indonesia, India, Pakistan and Bangladesh – accounted for only about 17,000 tourists last month. Add to that the roughly 28,500 Malaysian tourists who came and the total is still only 45,500, and of course, not all these were Muslim.
Even so, Korea welcomed 980,000 Muslim tourists last year, a 33 per cent increase from the year before and Seoul is determined to see those numbers rise further.
The Korea Tourism Organisation announced last month it would push to increase the number of Muslim-friendly restaurants nationwide from 135 to 170 this year; universities and elementary schools are increasingly offering halal fare and Incheon International Airport is now fitted with prayer rooms and a halal-certified Korean restaurant named Nimat.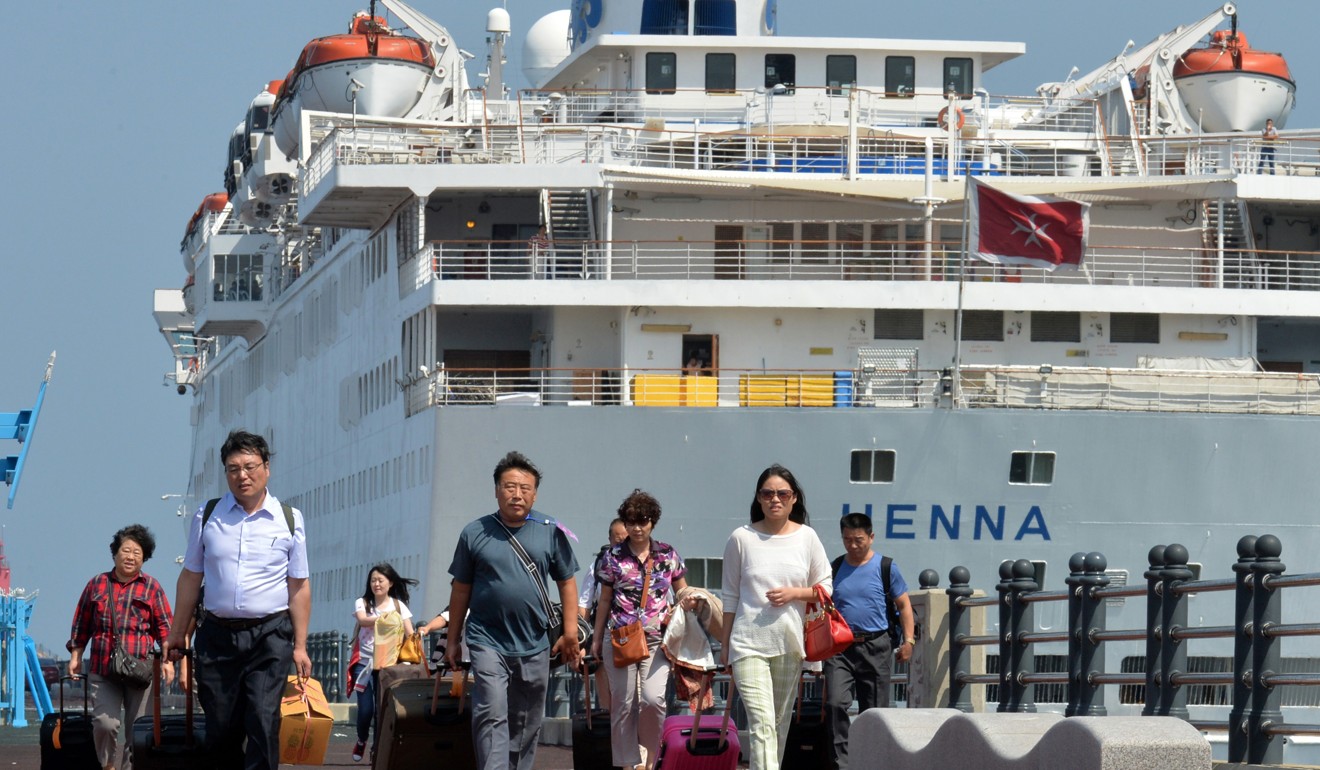 The government formalised its halal certification system last year, in cooperation with the Korea Muslim Federation, the only group in the country that can certify halal food. The next step is reinforcing the system, since most restaurants in Korea that advertise their food as halal are not certified, even when they use the term in their name.
For instance, the popular New York business, The Halal Guys, which opened its first branch in Korea last December, was not halal, said Paik Mina, who studied food science and technology in university and now works on the KMF's halal committee.
"In the USA, it's halal, but the white sauce has different ingredients when made here."
Paik said there were only 13 halal-certified restaurants in the country, seven of which were within one block of Seoul Central Mosque. There was also one in Busan and Incheon airport's Nimat. All 13 are listed on KMF's website.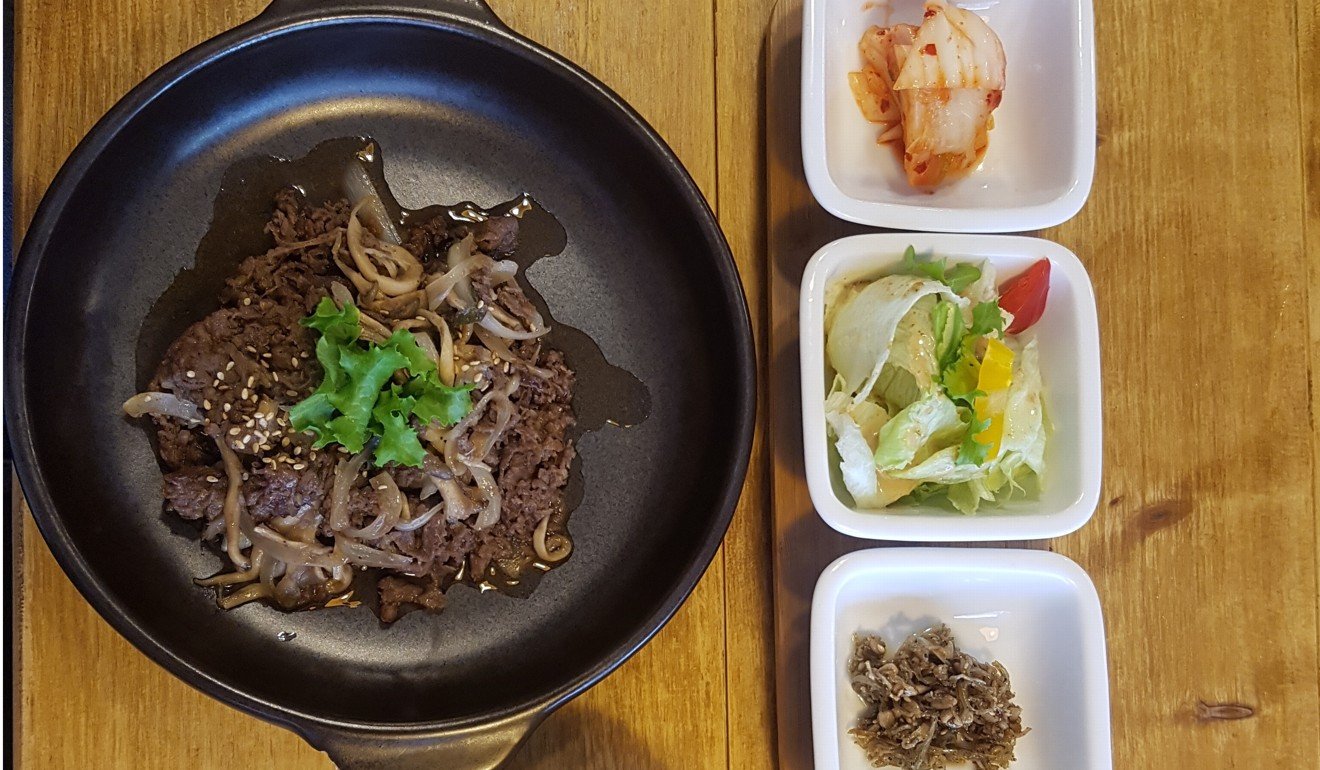 However, the rest of Korea's so-called halal restaurants are self-certified, and not technically halal. "Self-certification is illegal," Paik said, adding that now the government had a certification system it might soon begin asking restaurants to remove "halal" signs unless they have been certified by KMF.
In lieu of enforcing halal certification, the government has created a set of categories to clarify the extent to which restaurants meet halal standards. The highest category, "halal certified", belongs to restaurants that have been certified by KMF, followed by "self-certified" restaurants, "Muslim-friendly" restaurants, where alcohol is also served, and "pork free" restaurants.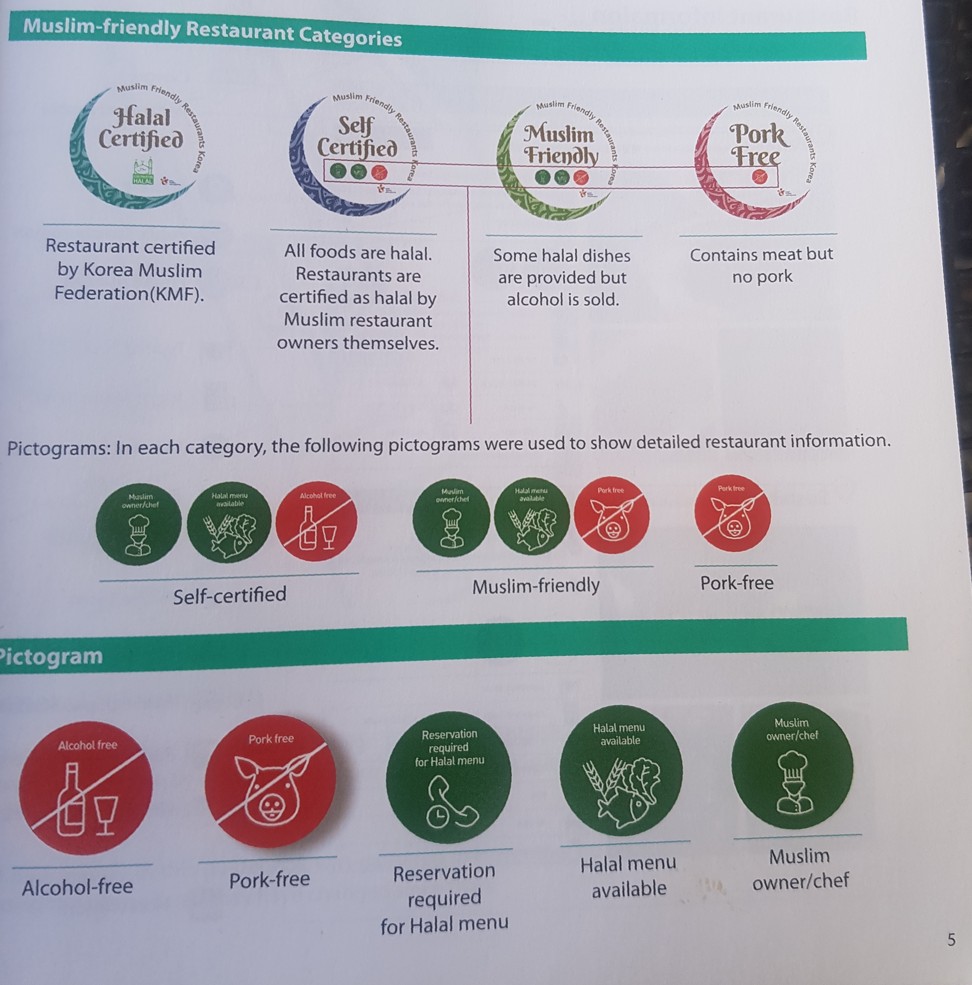 Wahid Naciri, owner of Casablanca Sandwicherie and Morocco Café in Seoul, said this not only clarified things for Muslim consumers but also helped remove some of the stigma attached to halal food. "Getting halal food used to be shady, you felt like you were buying illegal drugs – some guy gives you meat in a black plastic bag from his little refrigerator."
Now products had proper packaging, plain labels and government certification, he said.
A remaining obstacle facing halal food in Korea is the cost, as much of it must be imported. As part of an agreement with United Arab Emirates in 2015, the Korean government planned to establish a halal food complex in Iksan, Jeolla province. This would have brought costs down, and made life easier for Korea's roughly 120,000 Muslims – it was also a sound business plan given halal food makes up 20 per cent of the global food market, according to the Indonesian Trade Promotion Centre.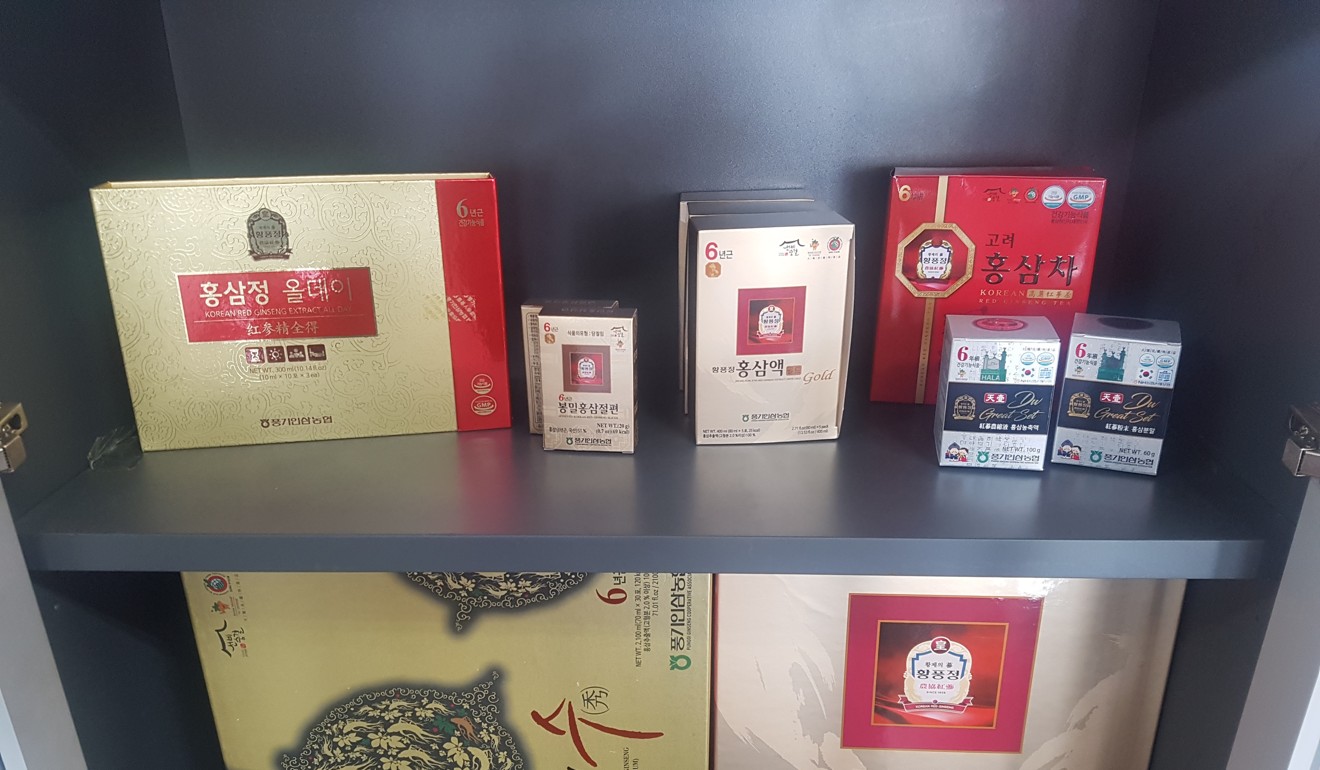 But the plan was scrapped after public protests. In January 2016, Huffington Post Korea published a piece about the protesters, some of whom believed halal food would attract terrorists. The piece also noted that non-Muslims could be hired at the complex, addressing concerns that only Muslims would be given jobs there. Others objected to halal itself.
"We campaigned against halal slaughterhouses because halal slaughtering is illegal under the Korean animal protection law," said Yoo Min-hee, policy team manager at the Coexistence of Animal Rights on Earth (CARE), a Korean animal rights group. "We think it is done in an inhumane way. Former President Park Geun-hye visited Middle Eastern countries and came back to Korea and just suggested that we have halal slaughterhouses without any specific plan."
The most vocal objections came from Korea's Christians. In January 2014, Pastor Lee Man-seok wrote a piece for Gidok Ilbo (Christianity Daily) in which he listed 12 reasons to oppose halal food, including that supporting halal violated "the principle of equality between religions", helped finance the cause of "placing humanity under shariah" law and led to "enslavement".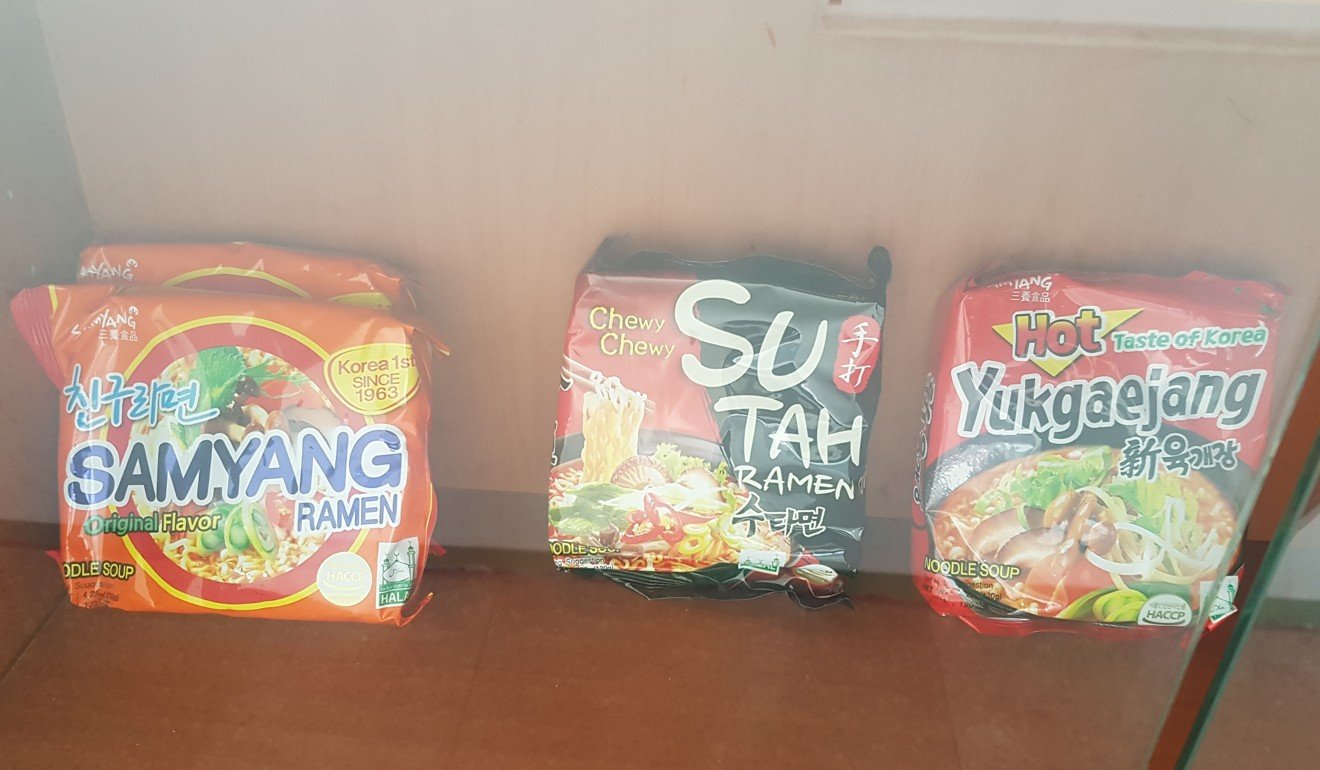 Nevertheless, Korea's Muslim population continues to grow and efforts to accommodate Muslims in Korea are ever improving.
Even among Christian groups, not all voices are entirely intolerant. "We pray, 'Lord, stop increasing the Muslim population,' and so on. Strongly, we pray for that," said David Park, a retired pastor who now acts as an assistant to Pastor David Cho, founder of the Yoido Full Gospel Church, which has 480,000 members.
But when asked about halal food in Korea, Park thought for a moment and said, "That's their food, and there's a lot of Muslim people here in Korea, and since they stay here, they need their food." ■