Since surrogacy brokers began recruiting women from a sleepy community in Cambodia's Takeo province last year, they seem to have knocked on every door except for that of village chief Ouk Savouen. By his estimates, at least a dozen women in the village, an hour's drive from Phnom Penh, have delivered babies for foreign couples.
When Savouen reported the matter to police in 2016 there was little they could do as at that time the industry was operating in a legal grey area. A lack of government regulation against the practice had made Cambodia popular with foreign couples ("intended parents") seeking surrogate mothers – and this popularity had only grown following decisions to ban the practice in India, Nepal and neighbouring Thailand.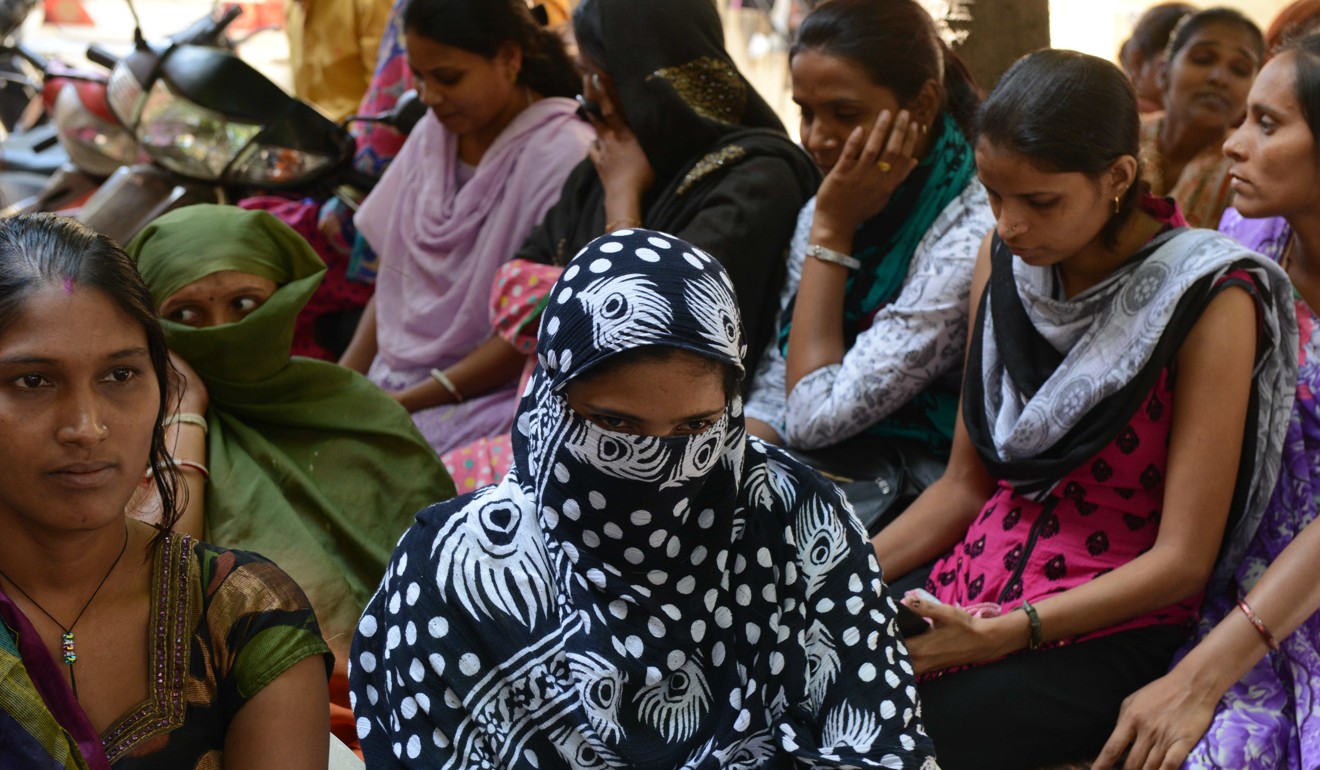 So the recruiters kept coming. In Savouen's village – where many families owe informal debts and gambling is popular, even among women – offers from brokers seeking surrogates were particularly tempting. A standard payment for a pregnancy would be in the region of US$10,000, more than five times the annual wage for a garment worker and enough to build a new home or pay off a loan.
In October, there was what Savouen viewed as a breakthrough: the health ministry followed other countries in the region by deciding to ban foreigners from seeking commercial surrogacy within its borders.
That decision may have been welcomed by people like Savouen, but it's had a host of unintended, and unpleasant consequences, not least among them the chaos it has caused for surrogates and intended parents whose embryos were implanted before the decision was made. The ensuing chaos forced Phnom Penh in recent weeks to announce an "exit strategy" for such children, though dozens of intended parents are still reporting problems in taking custody of their newborns.
More worryingly, say campaigners, is that the decision, alongside other countries' clampdowns on surrogacy, has led to the emergence of a new, unregulated cross-border industry that exists outside any national jurisdiction and puts women, children and parents at greater risk than before.
It is now not uncommon for a couple in one country to pay a surrogate in a second, via an agency in a third, for a child that will be born in a fourth, all in an effort to comply with the letter of the law in the various jurisdictions. And while such arrangements help agencies skirt the legal issues, critics say they make it easier for one side or another to cheat on payment issues and, in the worst case scenarios, give rise to fears over human-trafficking.
MOVING THE PROBLEM
In Cambodia, some agencies have responded to the ban by relocating their offices abroad and paying already pregnant surrogate mothers to cross the border into Thailand to deliver – as Thailand's new law effectively only prevents surrogacy agencies from operating within its borders.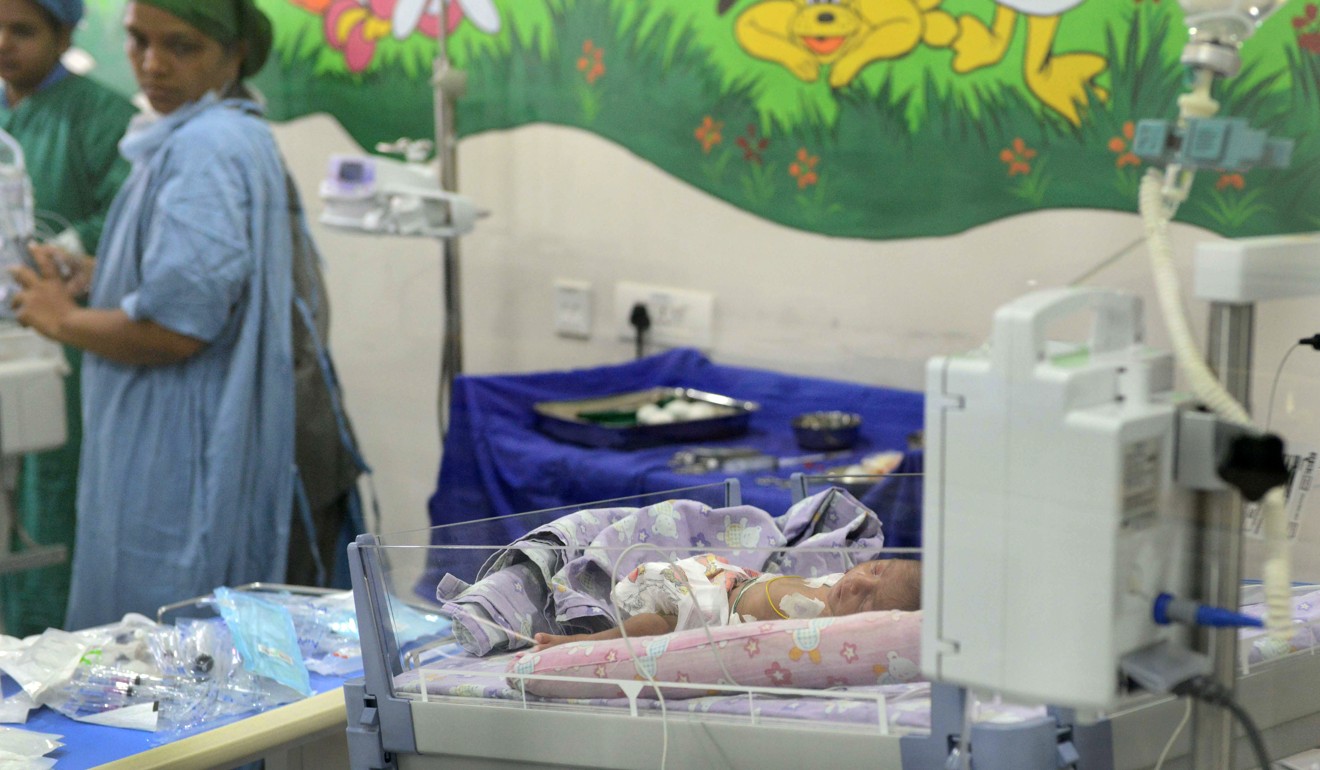 In Savouen's village, for example, Phorn is caring for her three grandchildren until her daughter gives birth in Bangkok in July. Phorn's daughter knows very little about the couple who are paying for the baby she is carrying – not even their nationality, but Phorn is certain the decision will pay off – the family will be able to do much with the US$6,100 she has been promised.
"We're so poor, that is the reason that she wants to be surrogate mother," she said. "We will get money to support the family."
Other surrogates who became pregnant before the ban but remained in Cambodia have been left in limbo, facing challenges communicating with their agencies and intended parents. And some, post birth, say they have not received their full payments.
Va Tey, a woman in the same village who delivered a baby for a gay American couple at a hospital in Phnom Penh in March, signed a contract also for US$6,100, to be delivered in instalments with the remainder paid upon the child's birth. To date, she has received only US$4,000. With her agency no longer allowed to operate in the country, it will be hard for her to seek legal redress.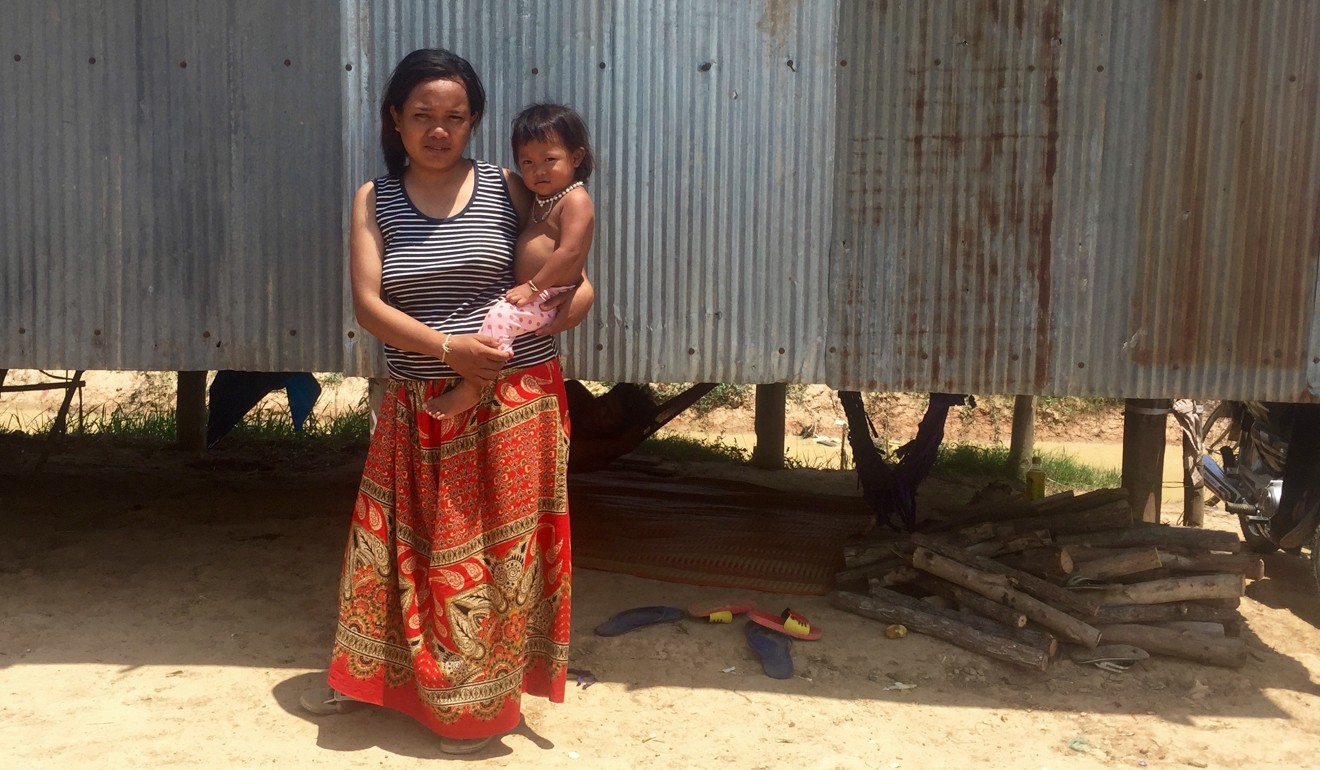 Tey had intended to earn enough money "to buy land and build a proper house". Instead, what she has received is enough only to pay off her microfinance loan and a debt owed to a neighbour.
"My dream did not come true, as they didn't pay me the full amount. Now I can't buy anything," she said. She plans to return to her job in a nearby garment factory.
A REGIONAL QUANDARY
Cambodia's own surrogacy boom was fuelled by decisions to ban the practice in Thailand, India and Nepal. Thailand's crackdown followed two incidents in 2014 that gained widespread media attention. In July, reports claimed that an Australian couple had abandoned 'Gammy', a baby boy with Down's syndrome, leaving him with his surrogate mother in Bangkok, while taking home his healthy twin sister. Though an Australian court later ruled the parents had not abandoned the boy – suggesting the surrogate had "fallen in love" with him and decided to keep him instead – the case did much to damage the industry in the public's eyes. The controversy only grew when, the following month, Interpol raided the home of a Japanese man who had fathered 16 children via surrogacy in Thailand.
WATCH: 'I will never abandon' Down's baby, says Thai surrogate mother
The 'Baby Gammy' scandal had immediate effects for intended parents: some were stopped in the airport on their way out with their babies, and told that they needed approval from a Thai family court, prolonging their stay.
The following year, Thailand enacted a law preventing foreigners from seeking commercial surrogacy in Thailand or from Thai women and Nepal introduced similar restrictions. Indian clinics stopped allowing surrogacy arrangements with foreigners in August 2015 and a draft law to ban the practice was issued in August 2016. While Vietnam in 2015 passed a law legalising altruistic surrogacy for relatives, it too aims to prevent commercial surrogacy.
Each of these moves fed Cambodia's fledgling industry. The first in vitro fertilisation (IVF) clinic in Phnom Penh opened months after Thailand's ban and Phnom Penh's first surrogate babies were born in early 2016.
For a time, Cambodia was the only country in the region with both the technology and the legal loopholes to satisfy the demand of infertile couples from Australia, the United States, China and beyond.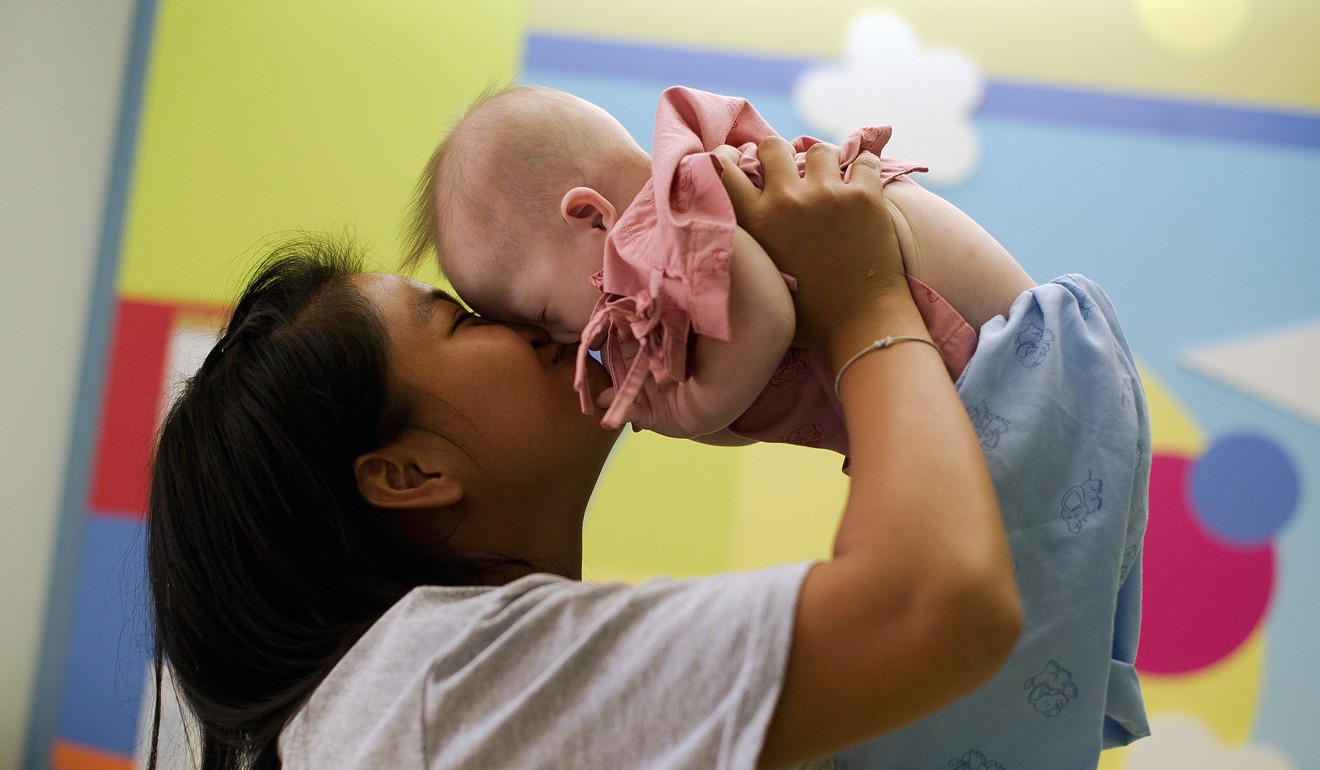 At its peak, the surrogacy industry in Cambodia was estimated to support as many as 50 brokers and agents.
That landscape changed dramatically with the health ministry's decision in October. While the ban still lacks the force of law – draft legislation is currently in the works – the government spared no time in signalling its new approach. The next month, Australian Tammy Davis-Charles, who ran the agency Fertility Solutions PGD and had previously operated in Thailand, was arrested and charged with human-trafficking, along with an associate and a nurse, Samrith Chakriya.
On May 18, their trial was postponed, and the trio returned to pre-trial detention in the capital's Prey Sar prison. "I had no idea working for [Davis-Charles] would lead to my arrest," Chakriya said in court. "I did not know about the law."
Others involved in the industry have learnt to remain silent. Of three Phnom Penh clinics known to provide prenatal screenings to surrogate mothers visited by This Week in Asia, two denied working with surrogacy agencies, and one doctor said she would not know if she had performed a screening on a surrogate mother.
Intended parents who made arrangements prior to the ban have grappled with miscommunications with agencies, challenges taking babies home, and additional costs when surrogates cross the border for delivery.
One Dutch couple told the Phnom Penh Post that, unaware of the ban, they began receiving mixed messages from global surrogacy agency New Life – asking, for example, that the word 'surrogacy' be omitted from paperwork. "That made me suspicious right away," the father said. "It felt like we were going in circles." They soon became concerned they wouldn't be able to take the baby home.
Meanwhile, their surrogate mother went for two months without updates. "We didn't know how the surrogate mother was being treated or considered legally," the father said.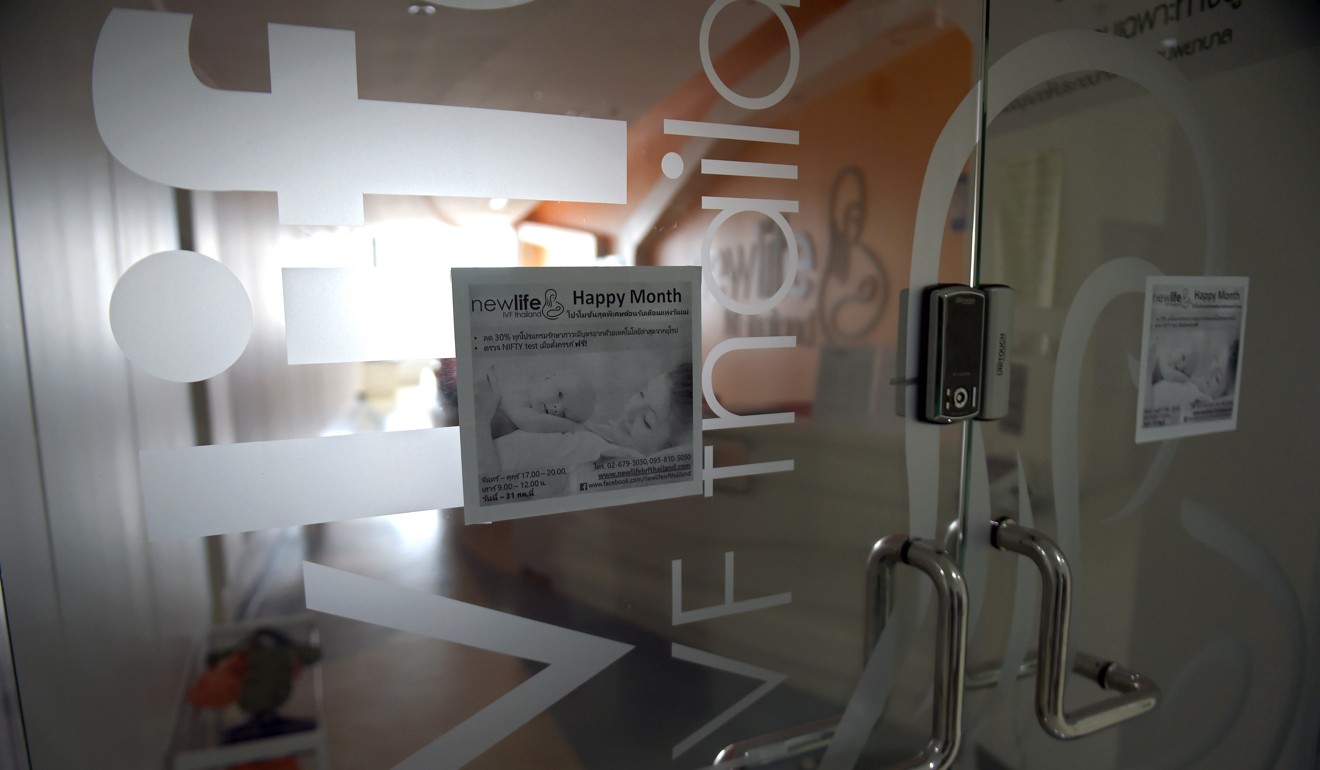 Around 50 Australian couples are still awaiting children from Cambodian surrogate mothers whose embryos were implanted prior to the ban, according to Sam Everingham, the director of Australia-based advocacy organisation Families through Surrogacy. "[Intended parents] are keeping a low profile about it," he said. "We've had concerns about exit processes." Those who have brought children home since the ban have had to pay "a lot of extra money", he added.
Some couples whose children were born after October got around the restrictions by leaving Cambodia with the surrogate mother, then splitting up in a third country, like Vietnam or Thailand, and flying home. After giving birth, Va Tey, the surrogate mother in Savouen's village who did not receive her full compensation, flew to Singapore to deliver the child to its intended parents.
In response to the chaos, Cambodia announced a plan in April for an "exit strategy" to cover babies from embryos implanted before October, though few applications have been submitted.
Meanwhile, demand for surrogacy continues apace, Everingham said, and intended parents are focusing their attention elsewhere.
LOOKING TO LAOS
Since November, agencies previously working in Thailand and Cambodia have begun facilitating IVF and implantation in Laos and are engaging in cross-border operations for medical care, according to agents familiar with the process.
Since the ban in Cambodia, intended parents are increasingly being directed to Laos. "Laos is now in the position Cambodia was in early 2016," said US organisation Sensible Surrogacy. "There is no law, so surrogacy is permitted only because the government has not stepped in to regulate the practice yet."
Several companies mention operations in Laos on their websites, including Thailand-based New Genetics Global, which left Cambodia immediately after the ban, and Laos Fertility, which is based in the US. Talent IVF Asia is operating in Vientiane with Laotian surrogates, according to Families through Surrogacy.
A representative for Laos Fertility said its clinic had opened in Vientiane after the clampdown in Thailand and provided a price list, with hospital service fees listed in Thai baht. Its website states that surrogate mothers remain with their families during the pregnancy.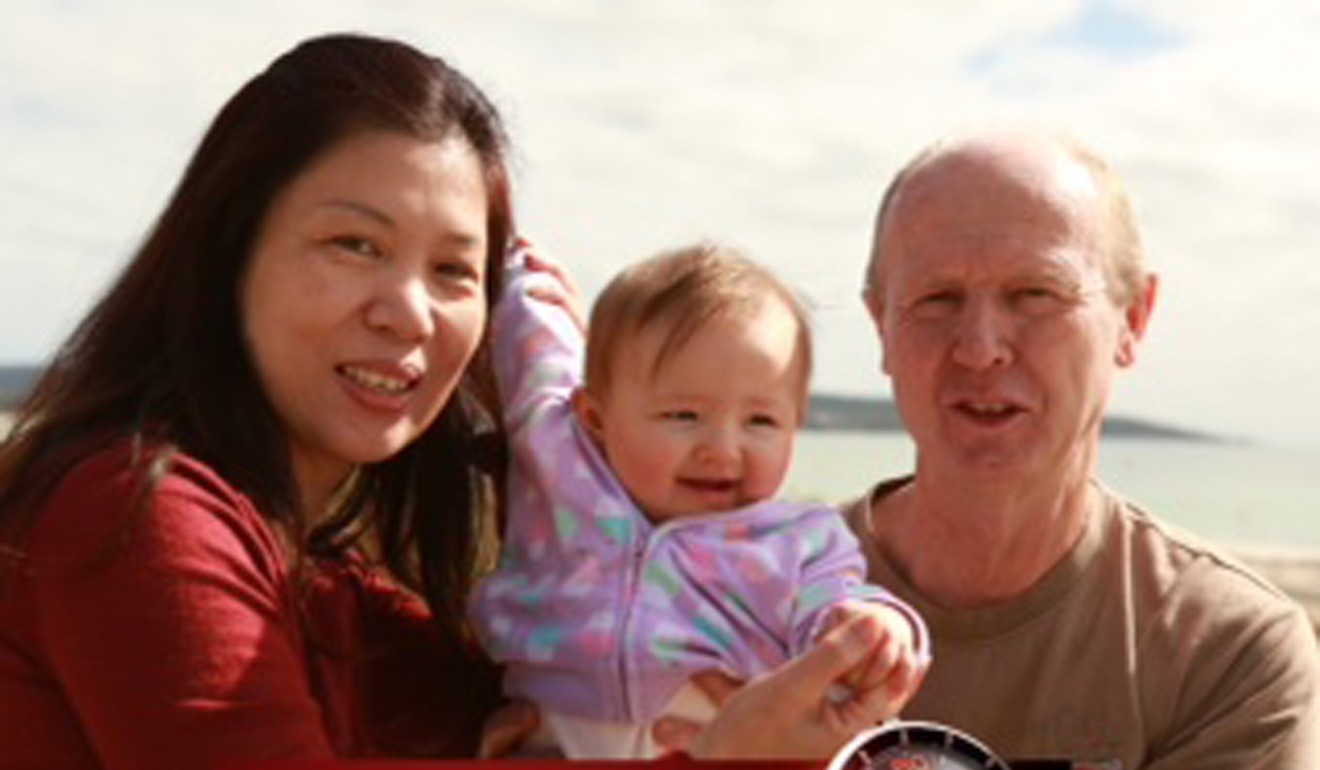 Embryos are implanted in surrogate mothers in Vientiane while the women often receive prenatal, delivery, and postnatal care in another country, such as Thailand.
"The future of surrogacy in Southeast Asia is probably between Thailand and Laos," said Josh Lam, the founder of New Genetics Global, which he described as a "platform" – rather than an "agency" – for at least 50 intended parents to connect directly with surrogates. "I'm not sure [Laos] will [come under] international pressure to enforce a surrogacy law."
Lam said the company was not working with Cambodian or Laotian surrogate mothers, but instead recruited women from the Philippines and Georgia. He said it also planned to recruit women from Vietnam. Surrogate mothers are paid up to US$15,000, in instalments.
The shift towards cross-border trade has presented other issues. In April, a Thai man was arrested at the Laos border carrying semen in a nitrogen tank bound for a clinic in Vientiane. New Genetics Global recommends that intended parents travel to Laos to donate sperm, Lam said.
Meanwhile, Thailand remains inextricably involved. Some agencies are still working with Thai surrogates, as has happened in Cambodia. Thai customs authorities last week said they were considering cooperation with Laos and Cambodia to enforce the law. One man and six Thai women – would-be surrogate mothers whose implantations had been unsuccessful – were arrested trying to cross into Thailand from a clinic in Vientiane.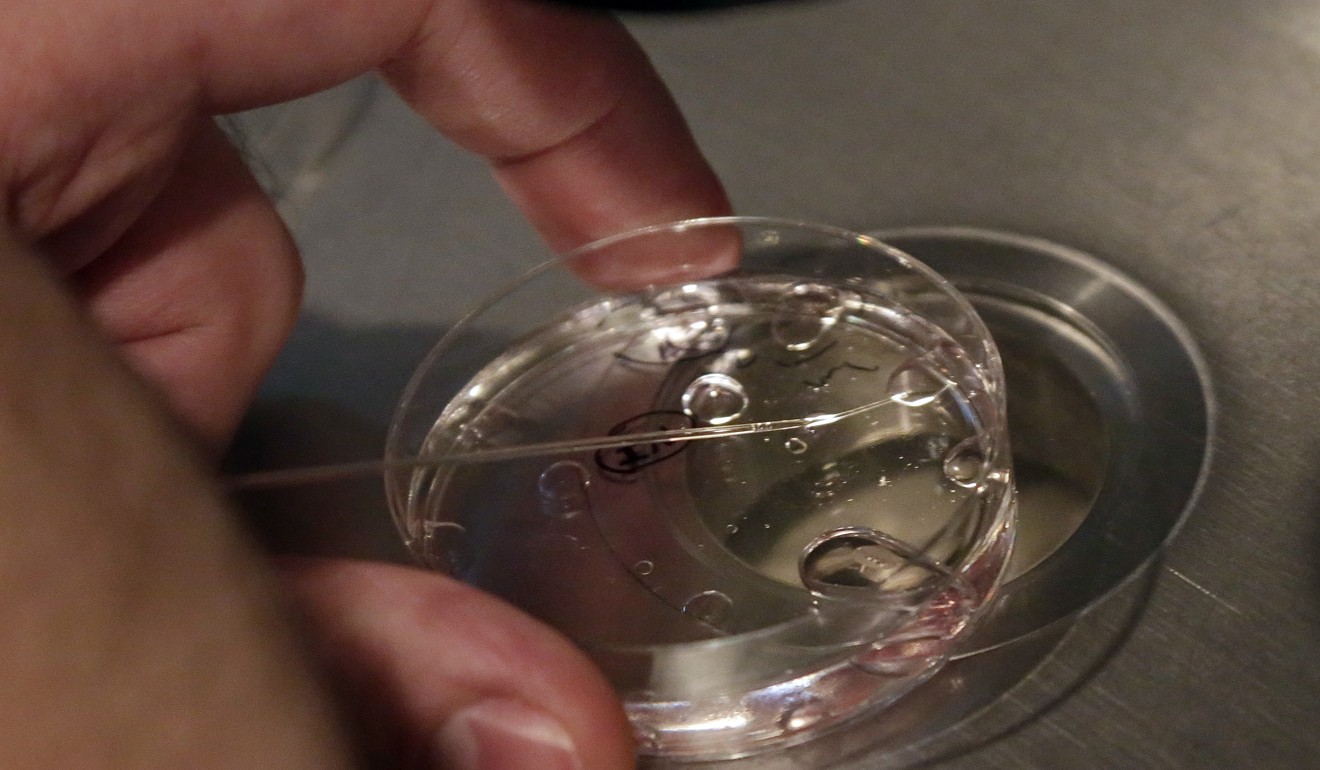 AT RISK
Experts warn women, children and parents remain at risk. "Wherever surrogacy is unregulated, there are reports that surrogates are vulnerable and don't always get the money promised," said Patricia Fronek, a professor at Griffith University in Australia who specialises in surrogacy and adoption. She added that intended parents were often asked for more money than originally agreed. Fronek also said there was "a legal question about trafficking when women are transported across borders".
Those running a business like Lam's disagree, arguing cross-border operations offer the best of both worlds. "Laos can benefit from the technology … And surrogate mothers prefer to stay in Thailand," he said. "Southeast Asia is still the most favourable place for intended parents."
That's not enough to convince village chief Savouen, who suspects the practice continues underground but is in favour of the ban which he thinks is starting to have an effect. "Many of [the surrogate mothers] still live the same life [as before]," said Savouen. "When they received the money, they spent it without a plan and after a while, the money was gone.
"The brokers still go to people in the village but they keep it quiet," he said. "It's not easy to convince women to [be surrogates] anymore." ■