For all the talk of Singapore's no-nonsense approach to managing ethnic peace, the Lion City is unabashed about its fondness for racially tinged humour.
Local comedians draw the loudest guffaws when they spoof stereotypes of the country's major races – the Chinese is always a money grubber, the Malay is work-shy, and the Indian a recalcitrant alcoholic. Few bat their eyelids when television sitcoms and big-screen local comedies feature minority actors putting on exaggerated accents – even though most Singaporeans speak with a common local twang.
The acceptance of this brand of slapstick racial humour is seen by some as a way for Singaporeans to grapple with an otherwise taboo topic – the government says unbridled public debate on race can stoke tensions – but not all are convinced it is benign.
This week, a local actor of Indian descent sparked a fierce online debate after he complained of being asked to put on a strong Indian accent while auditioning for the upcoming comedy film Ah Boys to Men 4.
WATCH: Ah Boys to Men 3 – Frogmen official theme song
In a Facebook post, Shrey Bhargava, 22, said the episode put on display "the racist humour our country thrives on". "I wanted to decline to perform and say they had the power to choose not to force an Indian accent on their Indian character, because that would make them more authentically Singaporean, but I didn't," the young actor said. "I put on a fake Indian accent and performed and it felt horrible."
Other artists chimed in as the actor's post went viral, saying Shrey's experience was far from unique. Minority actors have long complained that the city state's meritocratic ethos does not always extend to their profession.
Many say they are shoehorned into portraying stereotypical bit-part characters while their Chinese counterparts snag leading roles. Most screenplays are written with Chinese protagonists in mind. Some 74 per cent of Singapore's resident population is Chinese, 13 per cent are Malay, 9 per cent are Indian. Alfian Sa'at, a prominent local playwright, said Shrey's account highlighted the difficulties minority actors faced.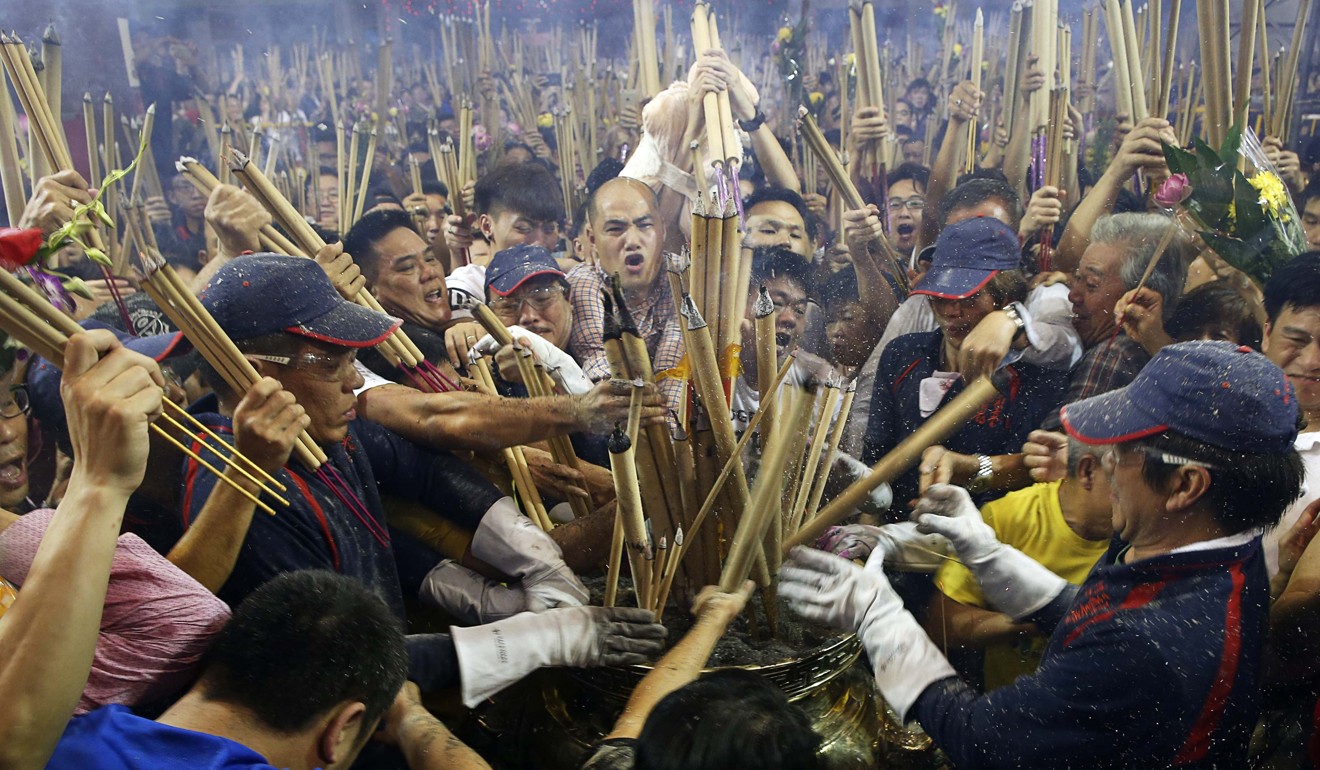 "I keep hearing stories of minority actors being told they are not 'Malay' enough or 'Indian' enough, and what it means is that they are supposed to play terrible racial caricatures," Sa'at wrote on Facebook.
"It means a Malay character who is relak aaaaah and speaks slowly, and an Indian character whose thick accent and head-shaking are supposed to be a source of amusement," he said. Relak means a laidback personality in the Singlish patois.
But it was not all sympathy for Shrey.
The actor, a fine arts student at the University of Southern California, received abuse from hundreds of people accusing him of "playing the race card".
Much of the abuse was by Facebook users with Chinese names. The production company meanwhile said the actor was only asked to put on a strong Indian accent to test his "versatility".
WATCH: Master of None, Indians on TV
Shrey told This Week in Asia "the sad reality anywhere is that minority actors often have to base their careers on roles that are stereotypical". "To make a living, minority actors often have no choice but to take up such roles in order to survive. This is a global problem, albeit to different degrees," he said.
Some commentators said the actor's experience mirrored a scenario in the Netflix sitcom Master of None. The episode Indians on TV featured US comedian Aziz Ansari's character turn down a TV role because he was asked to do a stereotypical Indian accent.
More recently, Kal Penn, the actor who played Kumar in the Harold and Kumar series of comedy films, tweeted scripts showing stereotypical roles casting directors
had expected him to play because of his Indian ethnicity. The actor said in one audition he was asked: "Can you put a bed sheet on your head? Why don't you have a turban?"
WATCH: Harold and Kumar Go to White Castle
A Hong Kong-based researcher of racial stereotyping said majority groups had a "natural" tendency to overlook complaints of stereotyping made by minorities.
"The reality is that a large number of them don't see the discrimination because they don't experience it in everyday life," said Hans Ladegaard, a professor at the Hong Kong Polytechnic University.
Singaporean observers said the episode showed younger Singaporeans across ethnic divides were becoming more comfortable debating taboo issues like ethnicity. Despite the two-way hurling of insults, the online debate did not see people attempting to use it to pit the various ethnic groups against each other. Many cautioned against exaggerating the issue.
"The out of bound markers are being navigated by younger generations of Singaporeans who have grown up in a period devoid of overt ethnic conflict," said Eugene Tan, a long time Singapore politics observer. "Their relative comfort may be at odds with what the authorities and older Singaporeans may regard as tempting fate – of strife and violence," he said.
But Tan, a law professor at the Singapore Management University, cautioned that the city state was "still some way from a mature discourse on race and religion". "How we handle the disruptions like the casting incident, at a time of heightened terrorist threat, will influence the discourse and development of ethnic relations in Singapore," he said.
Minority Singaporean actors and comedians meanwhile said there was a silver lining to the saga as the discrimination they faced had been thrust into the national spotlight.
WATCH: Awkward Situations Only Indians Understand
"Overall, as ugly as the past week has been online, I still would rather it have happened than not have happened at all. Because this issue has rarely got the attention it deserves in the past, and I think it's about time it gets confronted," said Haresh Tilani.
His multiracial team at the "Ministry of Funny" comedy group released a YouTube skit titled "Awkward situations only Indians understand" just a week earlier that now seems prescient.
A section of that act featured two actors being told their acting was not "Indian enough". The skit was part of a trilogy exploring how "casual racism" affected all ethnic groups – including the majority Chinese.
Rishi Budhrani, another funnyman, urged Singaporeans to use the episode to "pay attention to the state of affairs of minority representation in Singapore".
"Agree with him, or disagree with him, but please, let's not vilify him or digress from the issue he has raised by personally attacking him," he said. "By doing any of those two things, we are doing nothing but proving the point – that the voice of the minority, whichever accent it may be in, will be drowned out if it's not in agreement with the majority." ■