In the first season of K-Pop Star, which premiered in South Korea in 2011, an artist named Lee Michelle wowed judges and won third place in the first round. She then rose to second place in the fourth and fifth rounds, but was suddenly eliminated in the sixth.
"Judging from the score and evaluations, as well as the crowd's response," wrote E. Kim at Soompi, a website covering K-pop culture, "it almost seemed like a no-brainer for Lee Michelle to advance to the next round."
But the rankings above were based only on the judges' scores, and when combined with viewer ratings, Lee was actually bottom-ranked from the start. Here, it's worth mentioning that Lee is half black, and for many Koreans, she therefore didn't deserve to win.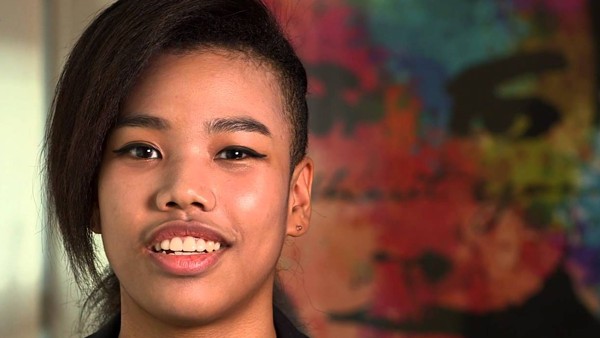 Similarly, when Heart2Heart frontman David Lehre, who is white and known as "Chad Future", began a solo career, many objected to his ethnicity.
"I find it incredibly insulting for a white man – who again does not speak Korean, was not raised in Korea – to say he is promoting 'diversity' in K-pop," wrote the author of a blog called Because "Oppar Didn't Mean It". "From a Korean person, to Korean pop music fans: Do not promote this degenerate scum."
And when the girl group The Gloss debuted in June 2013, featuring a white French member named Olivia, the blog Soulbeats commented: "The only people who would benefit from white people joining the K-pop industry are white people."
Then there's EXP Edition, a group that includes one European American, one Asian American, one Portuguese and one Croatian. Their debut album, Feels Like This, came out in April and, again, many K-pop fans were outraged. "Our project is cultural appropriation and racially charged," said the group's founder, Bora Kim, in a July 2015 interview with Vice. "However, the boys are not squinting eyes, nor are they trying to mimic the physical features of Koreans."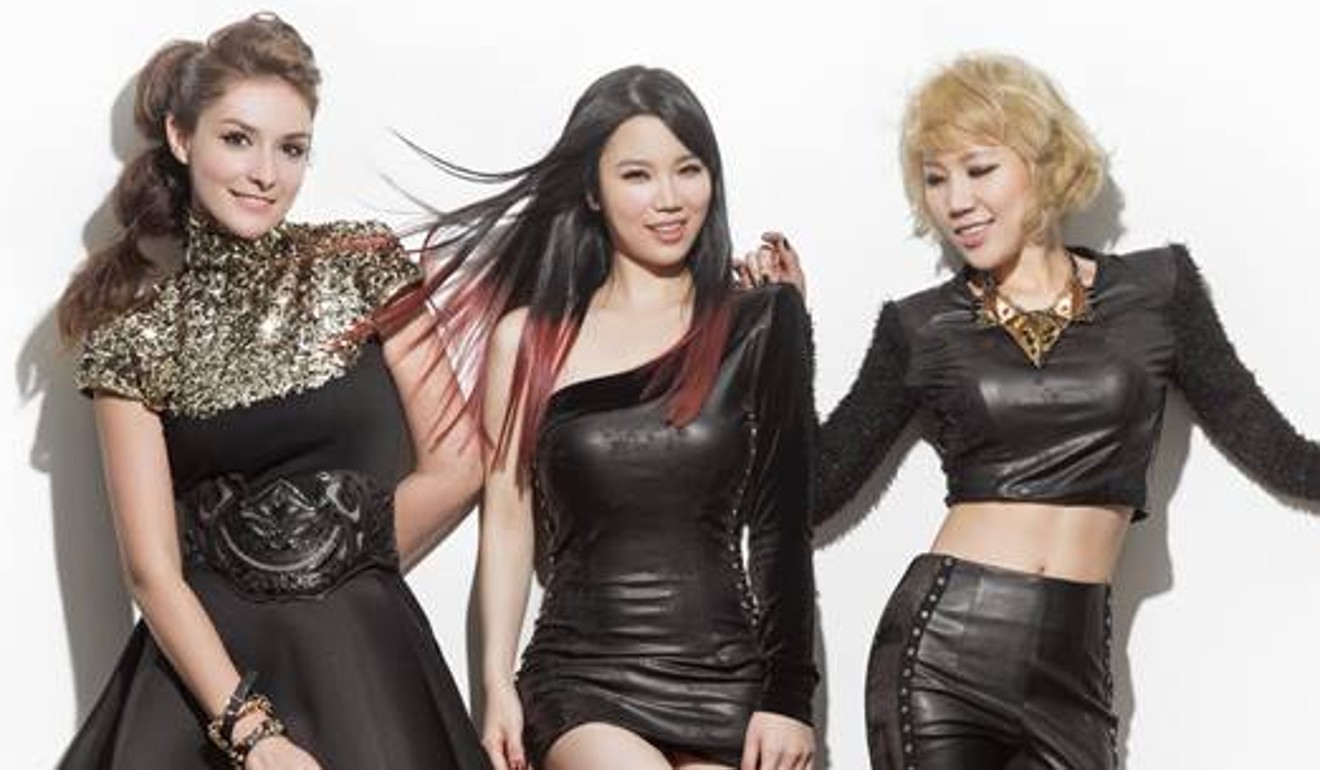 She added, "We want to raise the question of what it actually means to appropriate culture, because this implies [that people are tied] to the idea of cultural authenticity. How does one determine authenticity and originality in culture?"
Clearly for some, authenticity in K-pop is a matter of ethnic identity. But for others, what defines K-pop is more nebulous. In fact, K-pop is so "evolutionary and expansionary" one may "struggle to define it", wrote Jon Dunbar in an opinion piece for The Korea Times last week. This was in response to two recent posts on the popular blog Ask a Korean!, in which the author had argued that K-pop is simply the "popular music of Korea" – another common definition.
"K-pop has to be made in Korea," said Kim Kae-young, a financial consultant based in Seoul. "That's the most important thing."
By this definition, however, much of what Koreans consider K-pop fails to qualify.
"Some K-pop is produced in Los Angeles and imported to Korea," said Ben Dowling, an assistant professor at Dongguk University, "so that argument doesn't really work."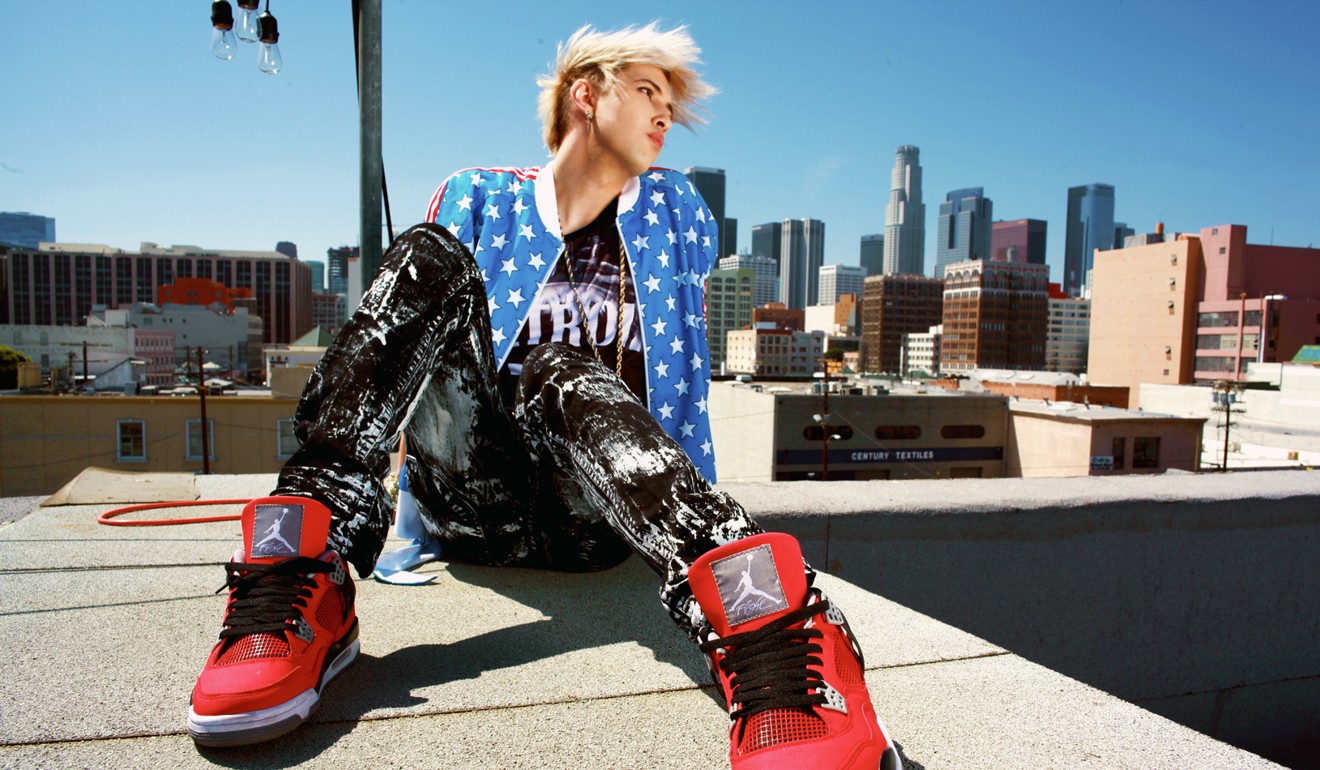 Dunbar said the narrative that K-pop is any and all popular music in Korea was created by cultural promotion agencies as opposed to musicians, largely because the government subsidises K-pop, thus incentivising producers to classify all popular Korean music as K-pop and obscuring the term itself.
"The word 'K-pop' is basically useless," said Jikyu Lee, a businessman in Seoul. "There's not much difference between K-pop and American or European pop."
"There's no difference," said Jeremy Jiu, also a businessman based in Seoul, "except that maybe K-pop has more emotional meaning. It's more melodramatic."
The problem of defining K-pop is further complicated by the fact that K-pop itself, even when made in Korea by ethnic Koreans, is not wholly Korean, since it has evolved from foreign genres, notably American pop and hip-hop.
"K-pop now is just getting a taste of its own medicine," Seoulbeats observed in an April 27 post, following the release of a new single by CoCo Avenue, whose members are two African American women. "Once upon a time, the West was startled by how the Japanese and Koreans had transformed American pop for their own listeners; we've reached a new era in which Koreans are now also on the receiving end."
And, putting this aside, others point out that even music produced in Korea by Koreans still often has a foreign hand in it somewhere.
"I think as long as it is enjoyable in Korean culture it doesn't matter," said Sohee Kim, a University of Oregon graduate student who currently lives in Seoul. "I don't think all of K-pop was written by Koreans – sometimes it's from US pop music with only lyrics in Korean."
Still others note that there are already successful K-pop groups about whom no one has raised much fuss.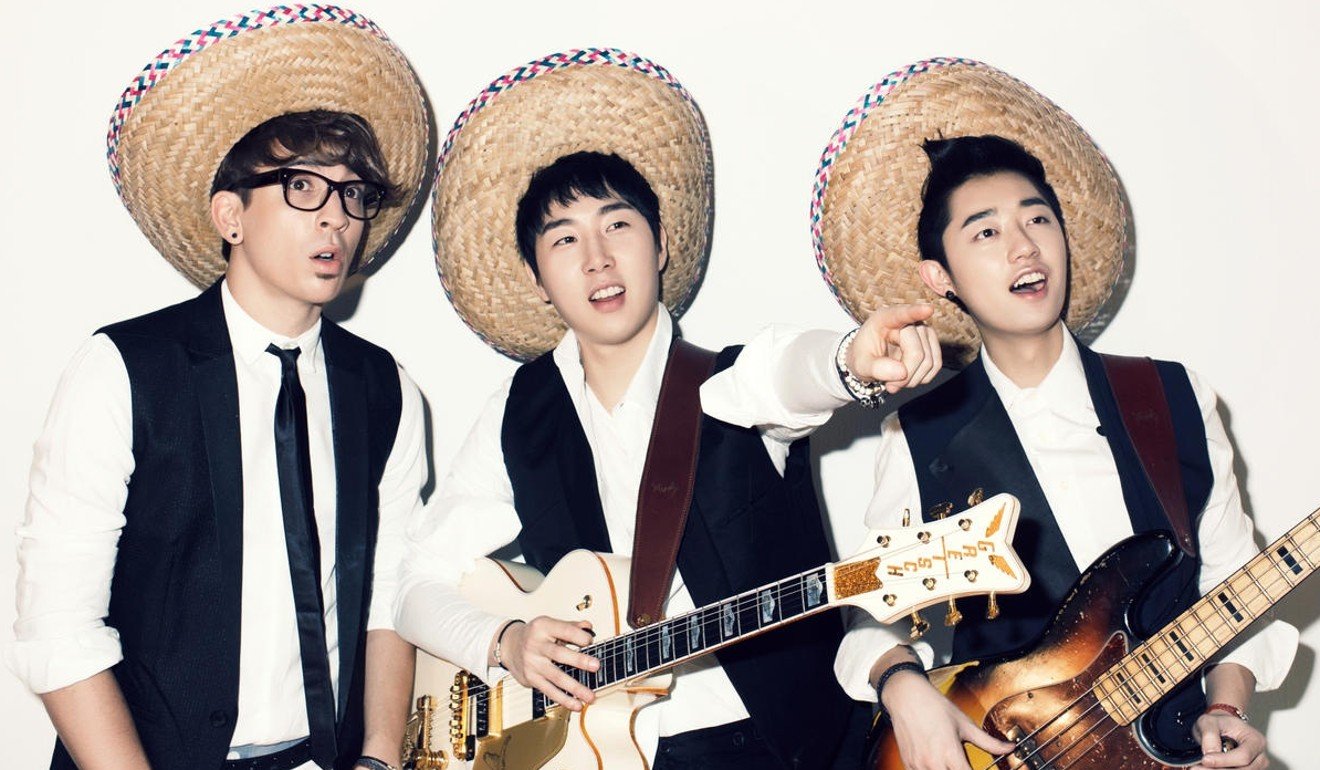 "The number one band of K-pop in 2012 has three members, all of whom are young men," wrote Maisie Duff in an April 2014 op-ed for United K-pop.
"Two of this band's members are Korean, but one is not. One of them is a white man from America, named Brad Moore. Moore has been quite visible in all of the band's activities, and his whiteness or non-Koreanness has never been a subject of discussion in Korean people's appreciation of the band. The band's name? Busker Busker. Busker Busker sold the most albums in 2012 in Korea, and their songs were the most downloaded."
Duff added that the band had six different songs in the top 10 Gaon Chart and five in the top 10 Billboard's K-pop chart, three 2013 Korean Music Awards, including Best Pop Album and Best Pop Song. Their Cherry Blossom Ending has become the theme for young people during cherry blossom season.
"There is no specific thing in K-pop," Bae Soon-tak, a music critic for the MBC radio show Music Camp, told This Week in Asia. "It is very similar to Billboard top 40 hit songs. So there is no exactly Korean thing in K-pop. It's a very universal style."
Bae added that what differentiates it the most is its dancing, which is more "powerful and dynamic". But, he said, if a powerful and dynamic American dance performer, such as Michael Jackson, were to produce a song in Korean, this wouldn't be K-pop because "K-pop means it is made in Korea". When asked whether such a song, if made in Korea, would then be considered K-pop, Bae replied: "Some day, I think it could considered K-pop, maybe. But not now." ■