It meant to hurt and it did.
But lobbing insults about "white monopoly capitalism" has backfired horribly for South Africa's notorious Gupta family, who are plumbing new depths in countrywide notoriety.
It is hard to believe the family could amass such influence in the relatively short time since brothers Ajay and Atul first arrived, followed later by another brother, Rajesh, to seek business opportunities in Nelson Mandela's post-Apartheid "rainbow nation". A close business relationship with Duduzane Zuma, President Zuma's son; sweetheart business deals involving state entities; an endless stream of politically connected wining and dining at the so-called "Saxonwold shebeen" – the preferred nickname for their Johannesburg residence that had become, according to some senior politicians, the unofficial seat of government.
The immigrants from Saharanpur outside Delhi, long accused of turning President Jacob Zuma's administration into a private fiefdom, have been caught out again – this time a ploy to denigrate their detractors with racial epithets. They hired British PR firm Bell Pottinger to generate some much-needed positive spin in the wake of ongoing allegations of state capture.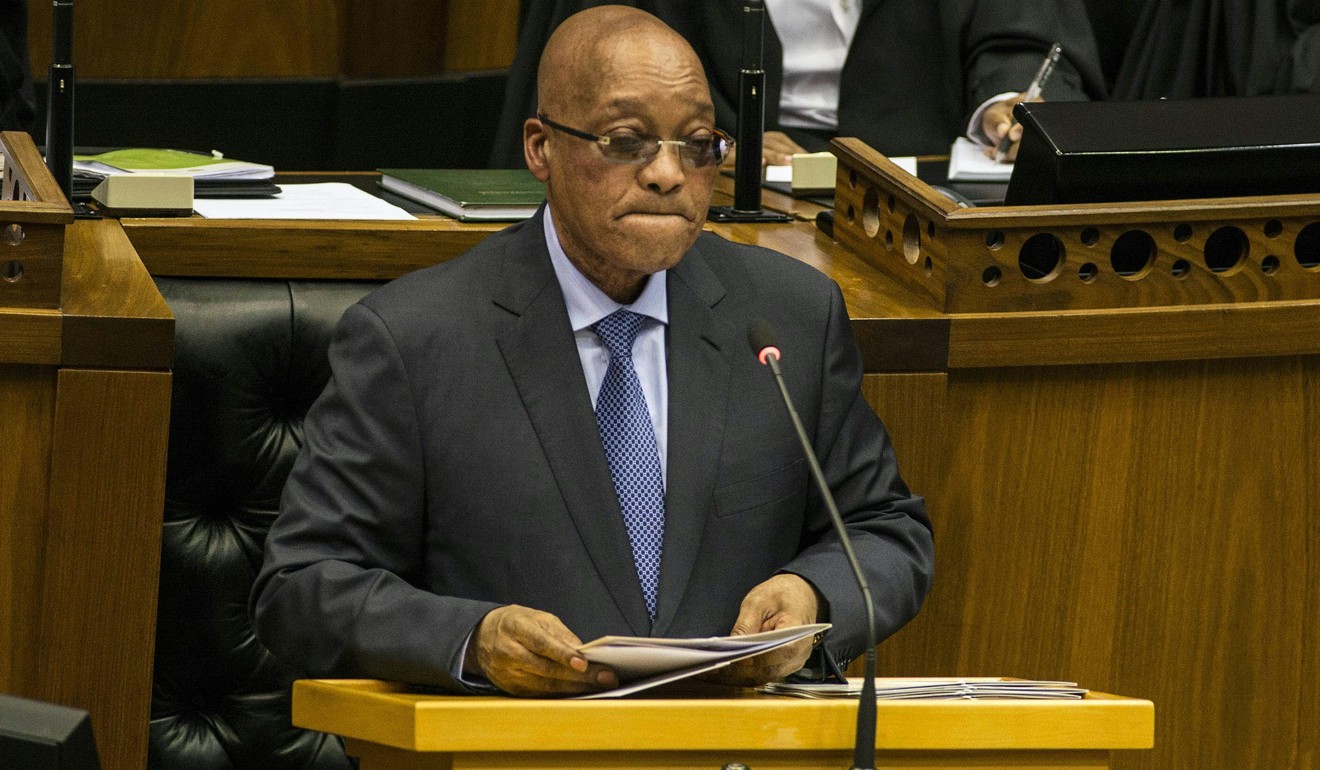 However instead of providing a counter narrative of hope and social activism, the London-based company indulged in "inappropriate and offensive" tactics, leaving the Guptas more exposed than ever before. Last week the firm issued "a full, unequivocal and absolute apology to anyone impacted" by their South African political liaison.
Not only do the Guptas fight dirty, they get others to fight dirty for them.
It is not unfair to say the Gupta family have been their own worst enemies in South Africa. They alienated neighbours with a controversial walled compound in Johannesburg; annoyed rural landowners by mining coal without a water licence in a sensitive wetland area; and caused countrywide consternation when they landed private wedding guests at a top military base.
In a country that paid so dearly for its freedom, here was an Indian family unknown to the liberation struggle benefiting from state largesse.
If there was any doubt over the extent of Gupta influence in the affairs of state it was mostly dispelled earlier this year by an email trove known simply as Guptaleaks. Extraordinary detail contained therein appear to confirm the family's ties to senior politicians within Zuma's Cabinet and to Zuma himself, and have emboldened an anti-Zuma faction within the ruling African National Congress (ANC). Previously the domain of rumour and allegation, the "Guptarisation" of South Africa that up until now seemed like trashy fiction is now daily newspaper fodder.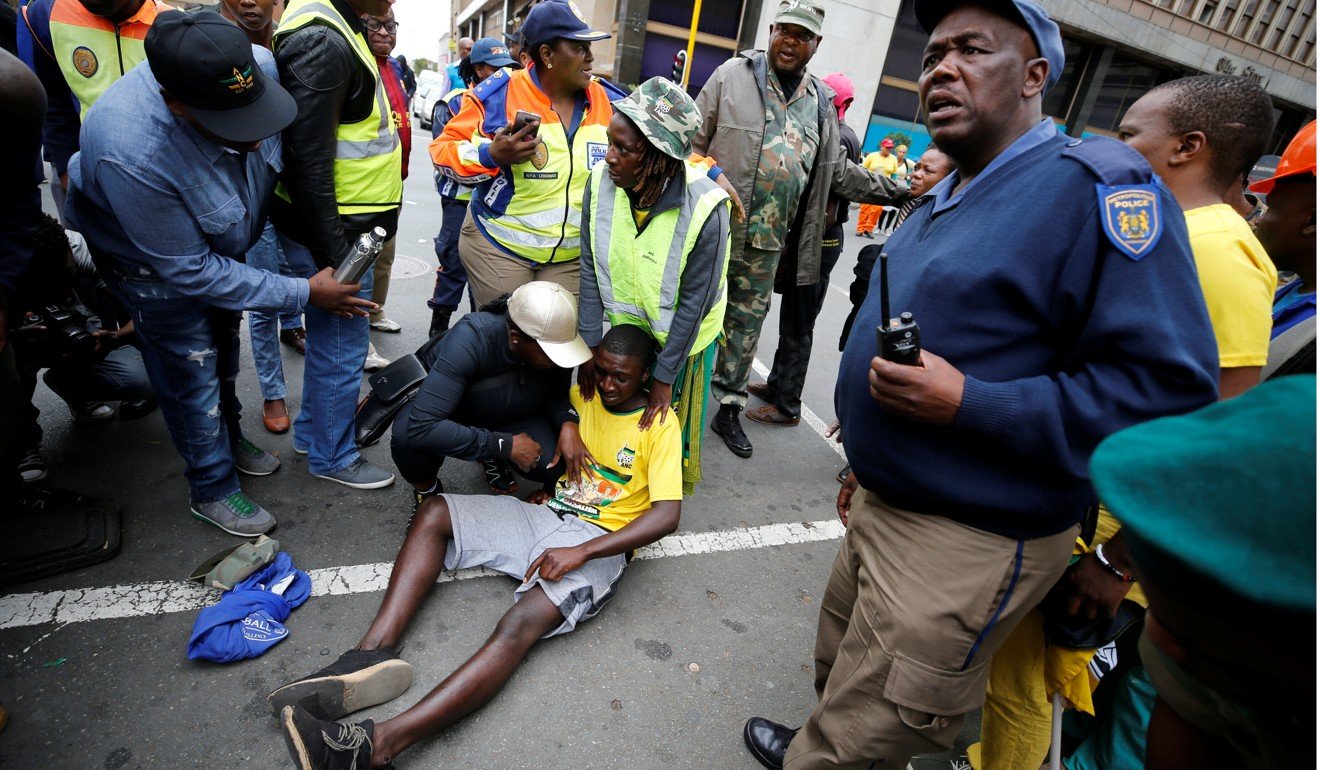 Rather than go onto the defensive, however, the Guptas and their allies have launched an offensive against "white monopoly capital", casting themselves as victims and their detractors as unreconstructed racists. Damning allegations of kickbacks involving state entities and undue influence over politicians in high places are met with a crescendo of populist rhetoric; criticism of Zuma's policies provokes an equivalent policy counterpunch in the form of proposals to nationalise the Reserve Bank or push for land expropriation without compensation.
Influential former leaders say "Gupta-friendly" Cabinet Ministers are deployed in the service of the family, not the nation, and the Guptaleaks appear to concur: they had their South African citizenship application fast-tracked – officially because of their economic contribution – and received the CV of a key Zuma ally shortly before his appointment to Cabinet.
This week another Gupta-owned company was under fire for allegedly accepting a kickback to facilitate a deal with one of the world's biggest software companies, SAP, which has since denied any wrongdoing.
In a memo read out during an opposition Democratic Alliance (DA) picket outside the National Prosecuting Authority offices in Pretoria, the DA echoed countrywide suspicions about the family's involvement with Zuma: "President Zuma and the Gupta family are intricately involved (in corruption) – it is clear that on numerous occasions they have conducted themselves in a criminal manner to extract public funds or to influence government decisions for their own personal benefit.
"It appears that there is a culture of intimidation brewing in our country – where anyone who stands up against corruption or those connected to power gets targeted."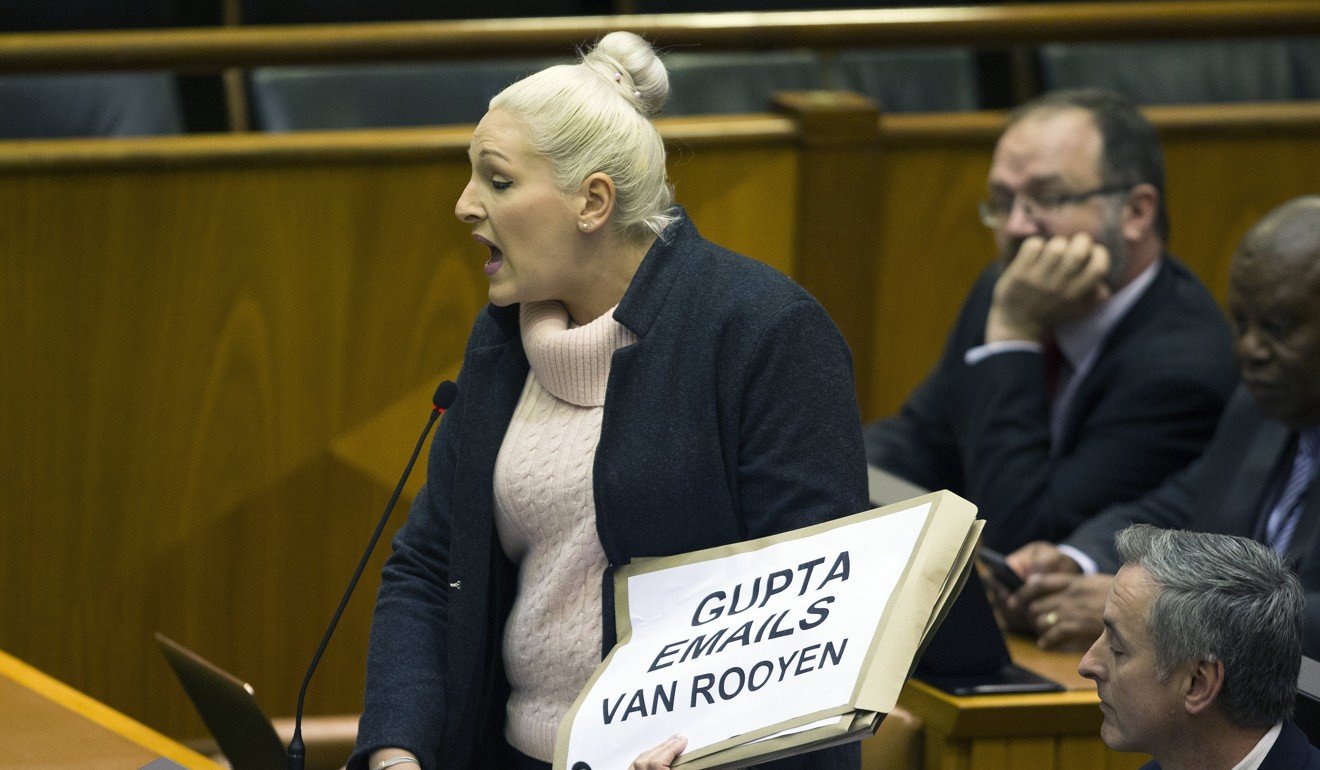 Journalists have also found themselves in the firing line, including one of the country's top columnists, Peter Bruce, whose home was targeted earlier this month by protesters waving placards. Bruce's Business Day editor was accosted at the scene.
Several Gupta and Zuma critics have also come under sustained attack on social media via bogus Facebook accounts and fake news.
In this context, Bell Pottinger's admission last week that it may have been complicit in a social media campaign was too little, too late for many commentators. "There has been a social media campaign that highlights the issue of economic emancipation in a way that we, having now seen it, consider to be inappropriate and offensive," the firm's chief executive James Henderson said in a statement notably devoid of detail. A full review was currently underway to ascertain, among other things, how senior managers were misled about the substance of the media campaign designed to help Oakbay, Henderson said.
Responding to This Week in Asia queries, the firm said: "We will not be saying anything further until the review has concluded."
Some local commentators have been quick to draw parallels between the London-based firm's involvement with the Guptas and the Zuma faction's increasingly aggressive modus operandi. The company apology was also met with howls of indignation, coming as it did weeks after their work for Oakbay was laid bare in a Guptaleaks email.
"As far as South Africa is concerned, the racialisation of party politics to shore up the waning fortunes of a certain faction is disgusting, unacceptable and downright dangerous to the prospects of a future of peace, progress and prosperity," said Paul Hoffman, director of the South African civil society watchdog group Accountability Now. "Those behind the White Monopoly Capital myth ought to hang their heads in shame, but unfortunately they have none, only a desperation to cling to power by foul means," Hoffman told This Week in Asia.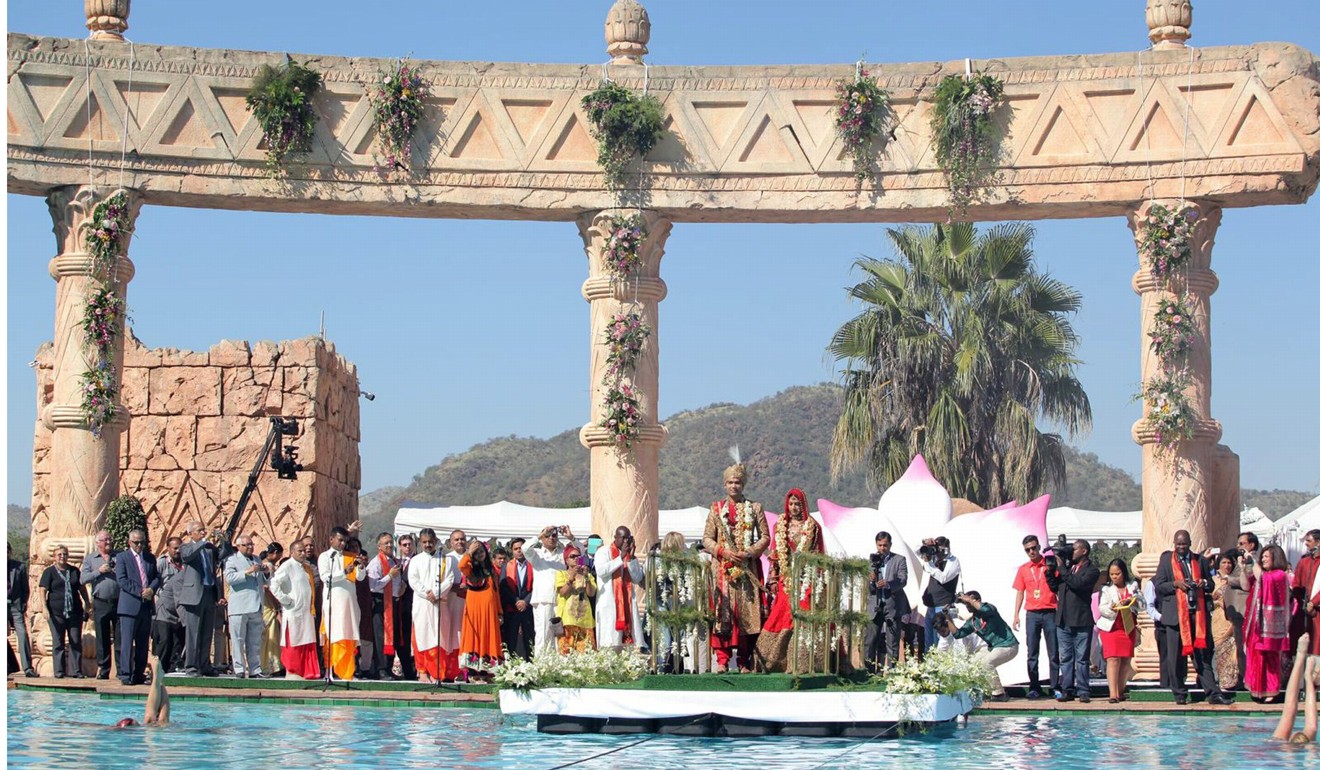 It has not gone unnoticed that the sudden scourge of "white capitalists" also coincides with the dwindling electoral success of the ruling African National Congress, which has lost ground in successive national elections.
Commenting on the matter, Institute of Race Relations Chief Operating Officer Gwen Ngwenya said the Gupta/Bell Pottinger controversy should be viewed within the context of a broad socio-economic malaise that goes beyond concern over the Guptas and Zuma. "If 'white monopoly capital' captures the imagination it is because the term says crisply what many have been thinking," Ngwenya said. "Whether it is true or not is another matter, but the phrase was oxygen to a burning ember. Bell Pottinger did not create the fire they just gave it what it needed to burn more brightly."
Other commentators concur: the Guptas race-baiting works because it contains a vein of truth – white capital is still a dominant force in South Africa at a time when many are frustrated by the slow pace of economic reform. And capital of almost all shapes and hues, except Gupta capital, is not particularly fond of Zuma in the light of one of the country's biggest economic crises under his watch.
However the Guptas claim to champion the cause of the underprivileged is hard to swallow when they enlist the help of a British company founded by Baron (Tim) Bell of Belgravia, one-time spin doctor for former British prime minster Margaret Thatcher. Capitalists at the heart of a once-reviled colonial power are being paid handsomely to highlight problems with economic emancipation in the former colony.
In Apartheid terms, it could be described thus: Whites paid to help Indians cash in on blacks.
It doesn't look good.
Ngwenya believes that while Bell Pottinger may have waded into the populist quagmire, the onus is on the government to drain the swamp. "Who owes South Africans a duty of care? A UK PR company or the elected governing party?" she said.
Fortunately in as much as there is reason to be paranoid, there is cause for optimism. A much-scrutinised ANC policy conference earlier this month resolved to let "whites" off the hook. The term "white monopoly capital" favoured by factions within the party would revert to its former all-embracing nomenclature "monopoly capital", the conference resolved.
If this is good news for white monopoly capitalists it is terrible news for the Guptas, who may have expected a better return on their PR investment.
South Africans will be watching closely to see if the family seeks any further professional help.