With domestic football seasons across Europe kicking off in just a few weeks, jetting halfway around the world to play friendly matches in Asia's sweltering summer heat seems like an odd way to prepare for a title run.
But top clubs from countries including Britain, Italy and Germany will do just that as they fight for the attentions, and disposable incomes, of the region's ever-growing legions of football fanatics.
Among those heading east, 18-time English league champions Liverpool will headline a contingent of four clubs in the Premier League Asia Trophy, starting from at 6pm Wednesday at Hong Kong Stadium. Tournament organisers said the event sold out in record time, with more than 50,000 tickets snapped up in just over 24 hours.
Liverpool fan Nanette Lam was among the lucky ones who got their hands on tickets. After waking up at all hours over the past few years to watch her favourite club live on television, she could not pass up the chance to finally cheer them on in person.
"In Hong Kong we don't have a lot of options to watch world-class sports, so I'm excited to be able to experience a match with that level of competitiveness and atmosphere," Lam said. "True football fans will come from all over Asia to watch."
But fans without a ticket for the Hong Kong series need not despair, being spoilt for choice this month when it comes to watching European clubs throughout the region.
In Guangzhou on Tuesday, Germany's Borussia Dortmund will square off against Italian giants AC Milan in the International Champions Cup, the first of seven matches to be hosted in China and Singapore. Five other elite clubs are signed up to take part in the preseason tournament, including German champions Bayern Munich, English champions Chelsea and France's Olympique Lyonnais. Meanwhile, Spain's Sevilla will join the Meiji Yasuda J.League World Challenge in Japan, and are scheduled to play against local club Kashima Antlers on Saturday.
Clubs are using the off-season to build their brand globally, to keep up with each other in an arms race to retain top talent and pay for expensive new signings.
This is part of the new calculus defining modern football that says on-pitch performance is only part of the formula for long-term success.
"The business side of the game has become so important and integrated that coming to these sorts of places is accepted," said Tom Elsden, senior client manager at Shanghai-based sports marketing agency Mailman. "It's very, very competitive now, and if you are not here or do not have a meaningful presence online then you are a long way behind."
Take Leicester City, for example. Before making the stunning leap from relative obscurity to the English Premier League title in the 2015-16 season, the club logged a low-key preseason of five matches all within 125km of its home ground. After the triumph, it capitalised on its newfound fame the following summer, charting a course to the United States, Sweden and Scotland. This year Leicester will play in the Asia Trophy in Hong Kong, along with Liverpool.
The balance of power in global football has also started to tip towards Asia. Tycoons and consortiums from countries including China, Malaysia and Singapore have snapped up stakes in more than 20 major European clubs over the past decade. Having a seat at the head of the table enables them to make this region a new priority for their clubs.
Asia's growing presence in the world's most popular sport will have big implications beyond just football. It stands to introduce entire new populations to the region and could trigger booms in tourism, trade and fixed investment. In a less tangible sense, it could also enhance the relationship between East and West. Photos of Chinese President Xi Jinping and German Chancellor Angela Merkel enjoying an exhibition match in Berlin together on July 5 attest to the power of so-called football diplomacy.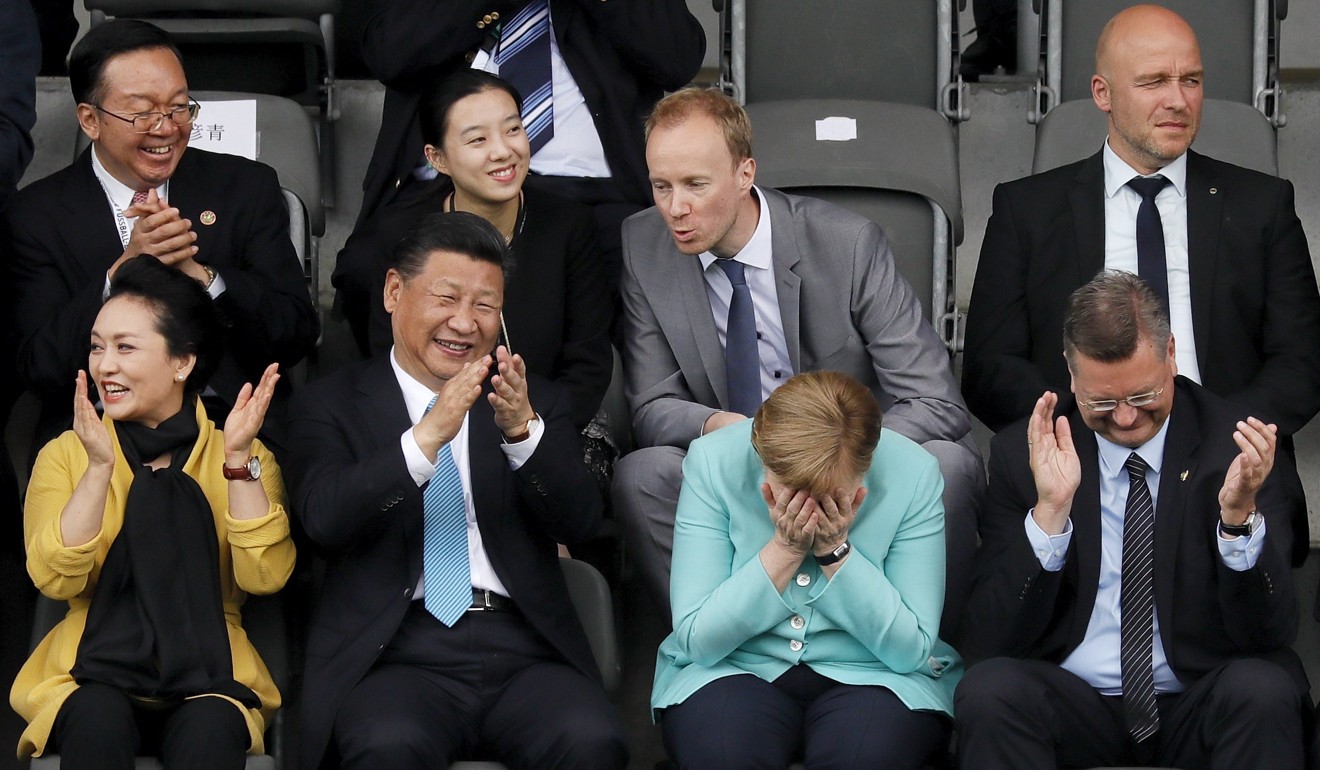 Sports like badminton, archery, table tennis and cricket are most commonly associated with Asia, but the region also has a deep connection with football that belies its relatively muted performance on the international stage. Football's governing body Fifa even credits China with inventing an antecedent of the sport, a military training ball game called cuju, first played more than 2,000 years ago during the Warring States Period.
Among Asian Football Confederation countries as of July 6, Iran ranked highest in Fifa's world rankings at 23rd, while Japan slotted in at 46th, South Korea at 51st and China at 77th.
But Asia-Pacific countries have shown ambition to improve their standing. Back in 2002, Japan and South Korea jointly hosted the World Cup, bringing football's most prestigious tournament to Asia for the first time. More recently, China announced several major initiatives as part of a push to become a top-class football country by 2050.
The region's growing interest in football, combined with its vast population, has led to record-breaking payments for the rights to broadcast matches. Digital broadcaster PPTV, a subsidiary of Suning Holdings, has reportedly agreed a three-year deal worth more than US$650 million (HK$5.1 billion) for the English Premier League television rights in China, more than ten times the current contract's value. Meanwhile, China's Desports secured mainland media rights for European club football tournaments, including the elite Uefa Champions League, from 2018 to 2021, at a cost of about US$400 million, according to Yutang Sports, a Chinese sports marketing platform.
European clubs are capitalising on their newfound fame and stepping up efforts to stake claims in the region. Six out of 20 English Premier League clubs are scheduled to play exhibition matches in Asia this month alone, versus just one during the 2010 preseason.
Liverpool manager Juergen Klopp highlighted how his club was looking forward to participating in the Asia Trophy and connecting with fans nearly 10,000km from home.
"It's important that the club takes part in competitions like this as it gives local fans the opportunity to get closer to the action," Klopp said. "The club has a huge fan base in Hong Kong and we hope to put on a good performance for our fans."
Another way European clubs are growing those fan bases in the region is through social media. Manchester United were active on 18 platforms last year and localised content in more than 20 languages including Putonghua, Japanese and Korean, according to its fiscal year 2016 annual report. The 20-time English champions have more than 70 million connections on Facebook, topping the combined total of icons like Marvel Entertainment, Pepsi and the Louvre.
Clubs are also devising social strategies specific for the mainland's home-grown platforms. Mailman's Elsden said that more than 50 clubs had a substantial social media presence in China.
"Gone are the days where there are just a few clubs," Elsden said. "So it is now hugely important for teams to separate themselves and come up with innovative ways to connect with fans in China."
In May, Mailman partnered with Borussia Dortmund star André Schuerrle to create a Weibo account that has since gained more than 100,000 fans. The posts have mostly been in English, but put across an appreciation for Chinese culture with messages commemorating the Dragon Boat festival and Children's Day, for example.
Elsewhere, clubs like Spain's Barcelona and Roma, of Italy, made Lunar New Year celebration videos, in which players spoke traditional greetings in Putonghua. Barcelona said more than 23 million people watched its 2016 message celebrating the Year of the Monkey during the holiday period.
Growing the game at a grassroots level is another approach clubs have taken to gain a foothold in Asia. Another Italian club, Inter, runs youth training centres in Tokyo, Beijing, Shanghai and Nanjing, where coaches claim to teach technical skills and club values.
Having a larger profile has helped clubs make big commercial deals. Manchester United has ties with more than 15 sponsors in the Asia-Pacific region alone, including Chinese mattress maker Mlily, Taiwanese beverage maker Uni-President and the Hong Kong Jockey Club. Meanwhile, Japanese e-commerce provider Rakuten paid Barcelona 220 million euros (HK$2 billion) plus title incentives to get its logo on the team jersey for the next four years.
But while the benefits for the clubs are clear, how the region's fans, and its own clubs, benefit from the relationship is up for debate.
"There's not enough criticism of these teams coming here," Cameron Wilson, founding editor of the Chinese football website Wild East Football, said. "It's purely about money and they just dress it up as selling the lore and legend of these clubs to fans in Asia."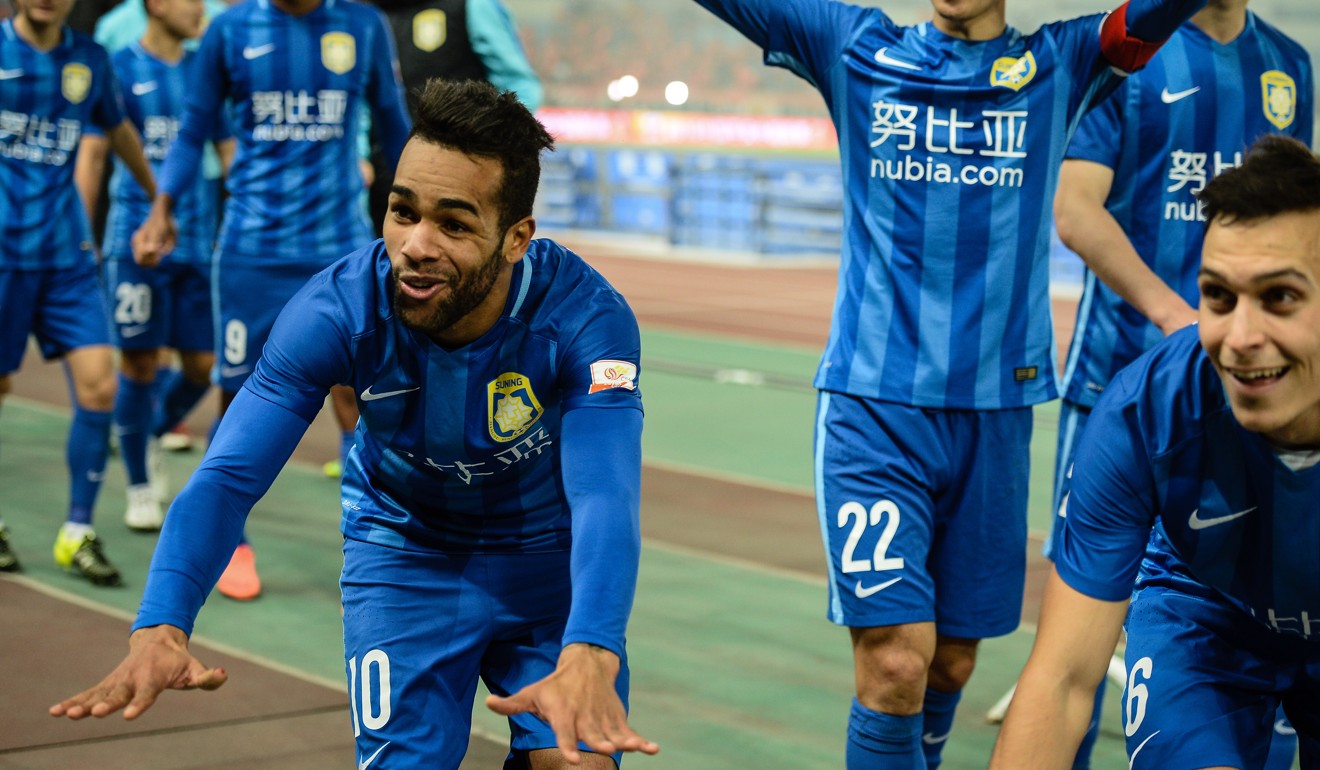 And China's domestic football league could soon start to rival European leagues for fan interest. The Chinese Super League (CSL) has emerged on the world stage in recent years, thanks in part to a spending binge on top foreign talent. CSL club Shanghai SIPG paid 60 million euros for Brazilian midfielder Oscar this season, double the combined amount paid for the top ten most expensive transfers in the league just five years ago, according to data from Transfermarkt, a football data website.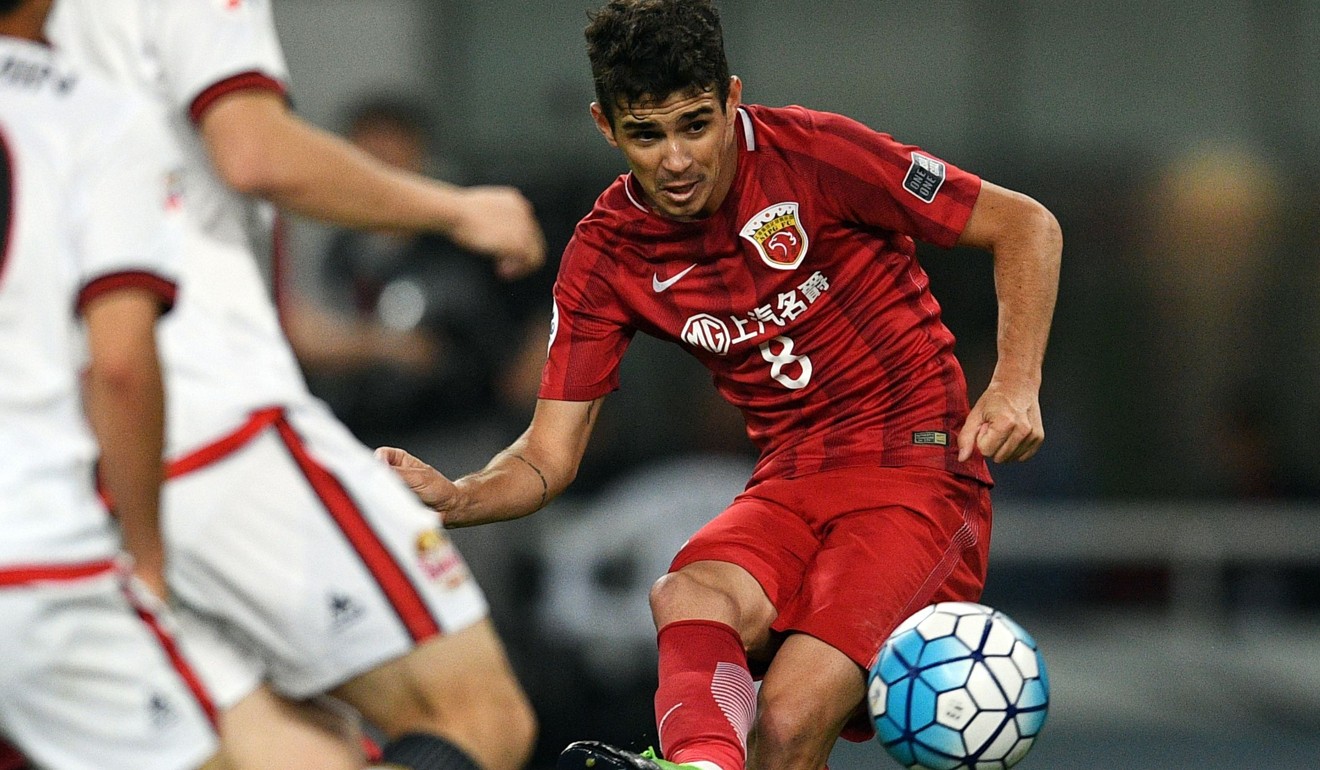 The mainland Chinese government has also sought to strengthen fan interest by encouraging clubs to improve their facilities and highlight their distinct regional characteristics. Average match attendance this year has jumped about 25 per cent from five years earlier, to more than 23,500 fans.
"Once the fans see their own teams and own clubs in China have a history and lore of their own and represent their own community it's going to be really attractive," Wilson said. "It will be really difficult for European clubs to win fans over in the same numbers."
As for Lam, she plans to continue cheering on Liverpool from afar when the club returns to England for the upcoming season. She would not rule out supporting clubs from other leagues too, however, if they became more familiar in Hong Kong.
"It would be great if we could get to know about other teams, even smaller teams in Japan and South Korea," she said. "After all it's not just about the football, it's also about being able to come together and watch it with your friends and family."