Hery Ramawati, 32, from Indonesia is walking with a friend in Victoria Park, Hong Kong, looking for some shade where they can sit and share a meal. Many of the city's 156,000 Indonesian domestic helpers come here on Sundays to enjoy what is, for most, their only day off.
Hery and her friend both wear jeans, trainers and a hijab – a headscarf that covers the head and neck, but not the face nor the rest of the body. Ramawati's hijab is pink, matching her lipstick.
A report last week that about 45 of her fellow migrant workers in Hong Kong had been radicalised and forged ties with the jihadist group Islamic State (IS) left her in shock. "I felt sad when I heard about it. It is so dangerous," Ramawati said.
"I think there is something wrong with them. God doesn't want us to do such things. The Muslim religion is about peace, not war."
Ramawati, who worked in Singapore from 2003 to 2006 before moving to Hong Kong, lamented terrorist attacks in her home country and violence in the Philippines, where fighting between government forces and militants linked to IS in Marawi, Mindanao, has claimed more than 500 lives. She finds it hard to understand why a domestic helper like her would join the jihadist group.
"Maybe because they are alone, and end up meeting boyfriends online," said Ramawati, who like many others lives apart from her family – her husband and two-year-old son remain in Indonesia.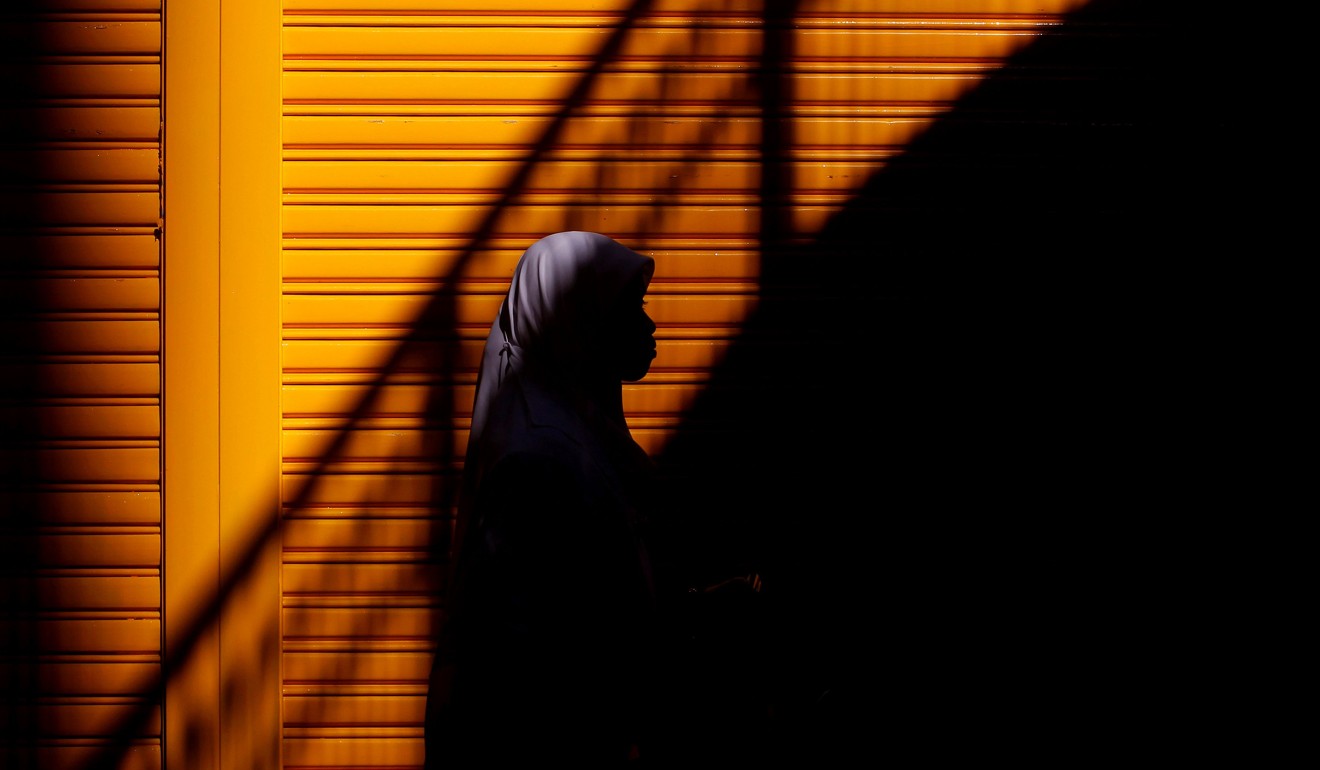 Lonely and usually young, facing discrimination, isolation and sometimes exploitation in Hong Kong, Indonesian domestic workers have few escapes from the daily grinding chores at their employers' homes. Many turn to social media to seek the spiritual and emotional solace they are unable to find in the city. Dozens end up coming across jihadis and supporters of IS.
Some helpers become radicalised in a search for acceptance, integration, empowerment and sometimes a better world.
For IS recruiters, Indonesian domestic workers – able to earn in Hong Kong up to four times the salary they would make back home – represent rich pawns to finance terrorist activities, points of contact to wider social networks and even potential suicide bombers less likely to be frisked by authorities.
In December, Indonesian authorities arrested two women they say were planning to become the country's first female suicide bombers. Dian Yulia Novi was allegedly planning to bomb Jakarta's presidential palace, and Ika Puspitasari, (alias Tasnima Salsabila) a similar attack in Bali.
Alongside their gruesome intents, one fact stood out in subsequent reports on the pair. Both had been domestic workers – one in Singapore and Taiwan and one in Hong Kong.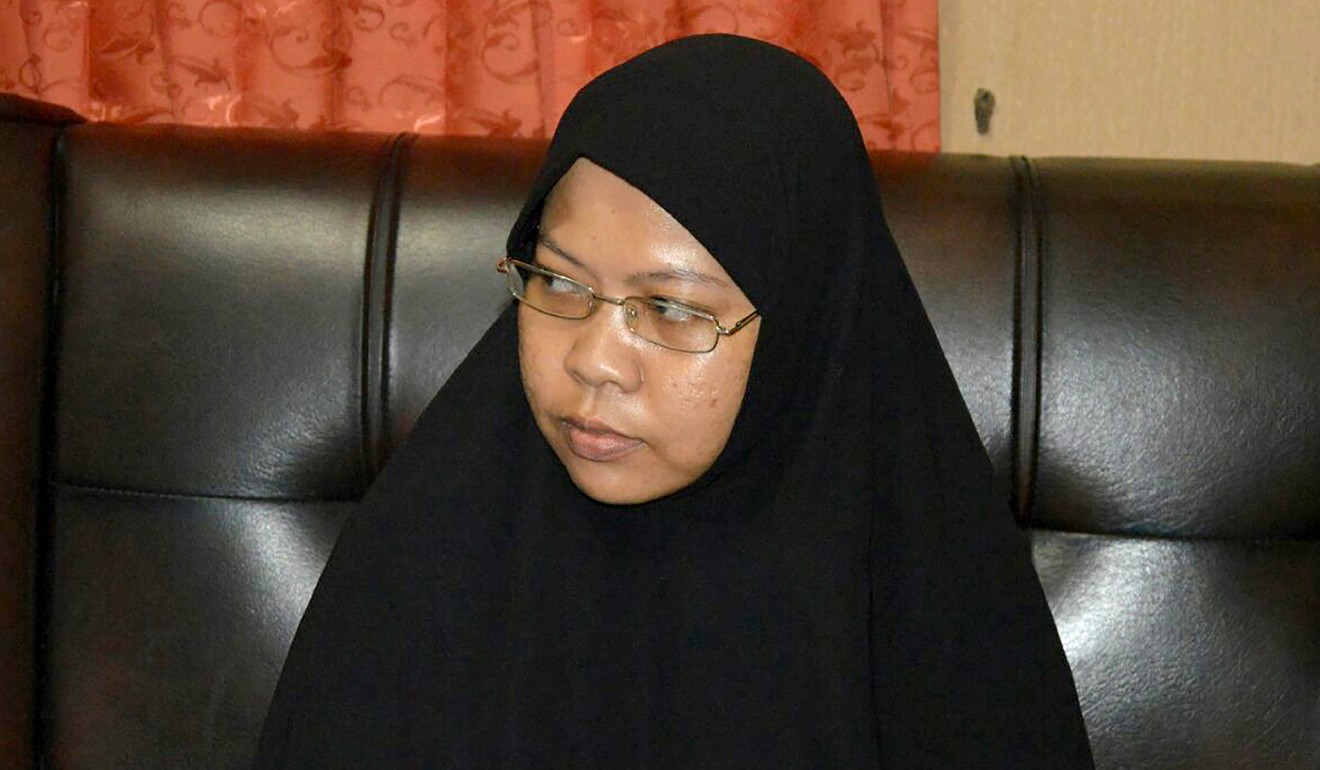 Their background intrigued experts as it meant they were earning better salaries abroad than their counterparts at home and could provide better lives for their families.
"We were shocked by the arrest of these two women and we started wondering what their motivations [were]," recalled Nava Nuraniyah, an analyst with the Jakarta-based Institute for Policy Analysis of Conflict and a researcher for last week's report.
The two arrested last year, who are in prison awaiting sentence, were not unique in having worked abroad as domestic helpers. Nuraniyah met numerous women who had been deported from Turkey to Indonesia after trying to reach Syria. Some of these had also worked as maids in Hong Kong, Taiwan and Singapore.
Based on police reports in Indonesia, interviews with deportees and former domestic helpers as well as with community and Muslim groups in Hong Kong, a two-week long visit to the city, news articles and social media accounts, Nuraniyah was able to trace at least 50 radical, female domestic workers in East Asia taking part extremist discussion groups.
Out of these, 43 had worked or were now working in Hong Kong, three in Taiwan and four in Singapore. The real number could be greater, but was probably fewer than 100, she concluded.
The think tank's figures shocked people in Hong Kong. Many Indonesian domestic helpers and members of the Muslim community have heard rumours about radicalised maids, but few have ever met one.
Experts said the problem can't be ignored.
"Although it is a small percentage, these are significant numbers. We should take them as serious indicators," said Greg Barton, chairman of global Islamic politics at Deakin University in Australia. "Their estimates are conservative, so the problem is probably larger than that," he noted.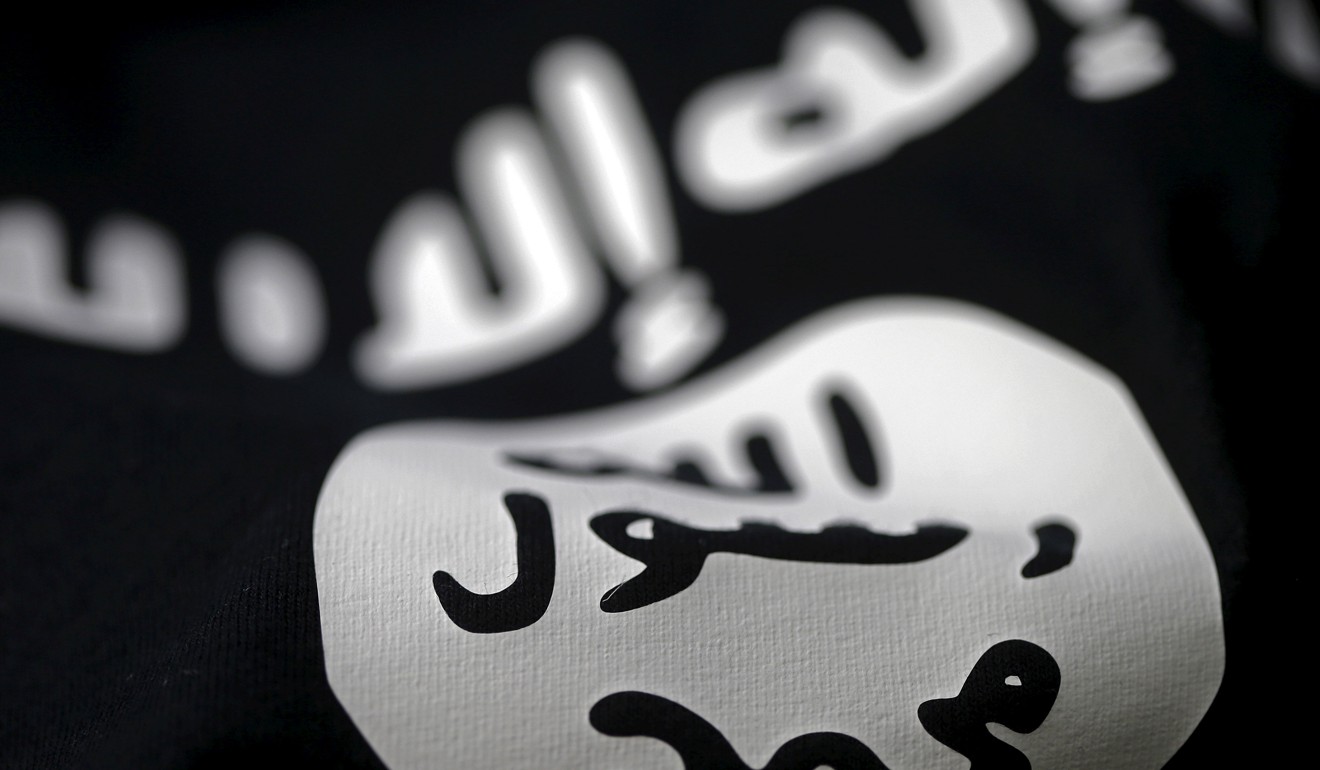 SOURCES OF CASH
Indonesia, the world's fourth most populous country and the most populous Muslim-majority nation, has about 4.5 million citizens working abroad – most of whom are women. Hong Kong is among the four most popular regions for Indonesian migrants, after Malaysia, Saudi Arabia and Taiwan.
"Because of the larger numbers there are also more opportunities to recruit them," Barton said.
This also helps IS to keep its social network as wide as possible. "ISIS tries to decentralise everything. The more organic they are, the hardest it is to detect them," Barton observed, using an acronym for the Islamic State of Iraq and Syria.
According to the Australia-based professor, almost all women who turn to radicalism start as victims. "And many of them never transition beyond being a victim," he said. "ISIS looks for vulnerability and loneliness, and offers false friendships."
There is no single profile for those who join IS. "But many are young people, under 30, vulnerable, lonely, with little religious knowledge, probably feeling guilty" and looking to redeem themselves, Barton said.
Indonesian migrant workers in East Asia and the Middle East usually had "more self-confidence, more of an international outlook, better English or Arabic capacity and better computer expertise than many of their stay-at-home counterparts", making them particularly appealing to extremist groups, according to the study 'Mothers to Bombers' published in January, also by the Institute for Policy Analysis of Conflict.
Male extremists see the women "more cynically as sources of cash", making them "a particular target for recruitment and appeals for donations", it said.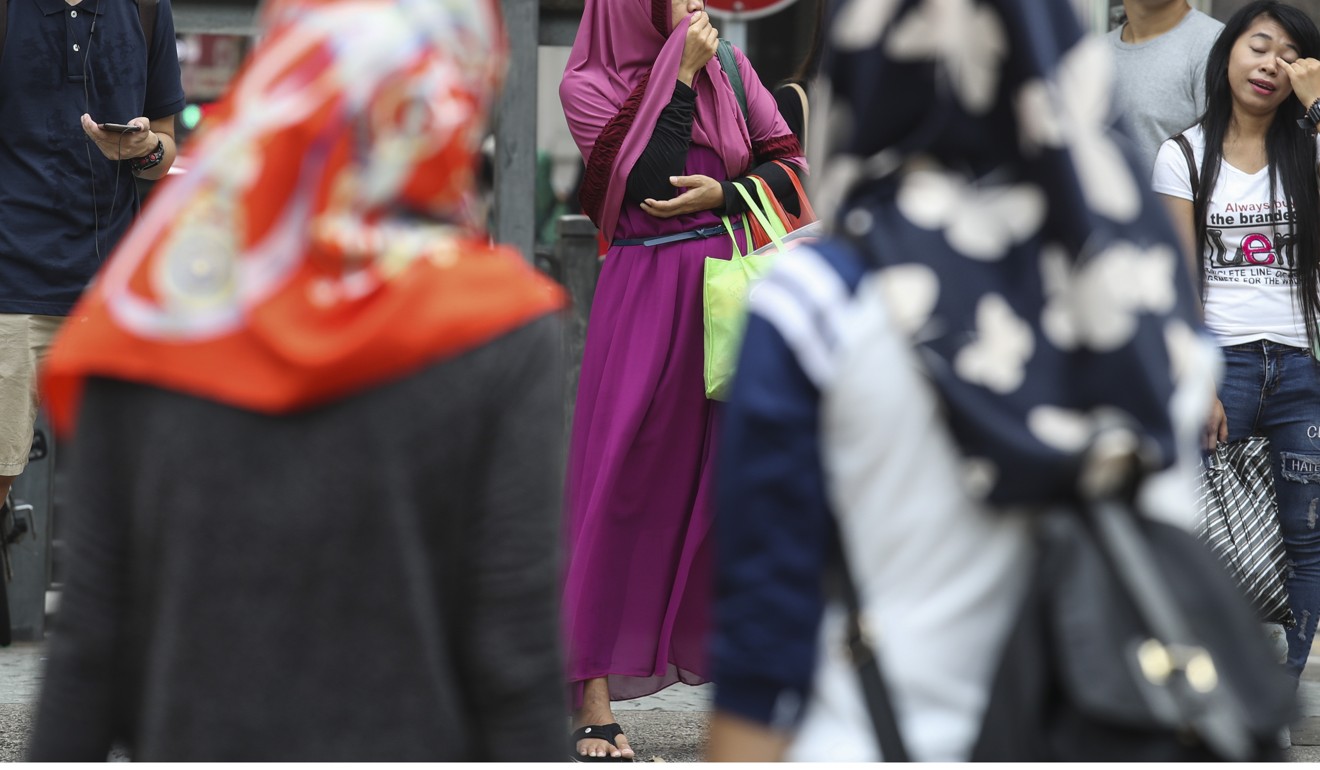 HONG KONG: EUPHORIA AND EMPTINESS
The inevitable question for those in Hong Kong is whether the city – a freer society than Singapore, Malaysia or most countries in the Middle East – is more prone to breed radicals than other places where there are large numbers of foreign helpers.
Researchers say no. "While they may earn more money in Hong Kong, and some may be sympathetic to the Syrian cause/Daesh, it does not mean Hong Kong is a hot spot for extremism," said Dina Zaman, founding member and executive director of Malaysian think tank IMAN Research, using the acronym of IS' Arabic name.
However, there are factors that set Hong Kong apart from some other destinations.
"We have to bear in mind that these domestic helpers come from a Muslim-majority country and they move to a secular region," Nuraniyah observed.
In Hong Kong, unlike in Qatar or Saudi Arabia, "they have greater freedom, but on the other hand, some cannot adjust well".
The beginning is often euphoric. "They don't have to obey the moral standards they had to back home, some drink alcohol, try new things… but then they feel the need of reconnecting to their home country again. Many start feeling empty and turn to social media in search of a more fulfilling spiritual life," she said.
Nuraniyah said that in Hong Kong there were many kinds of Muslim groups, "most of them peaceful and moderate, helping migrant workers to make friends and anchoring them to a familiar environment". She said some radicals exploited the reach of moderate Islamic groups in Hong Kong. Radical preachers "understood that the Hong Kong women were very eager to learn and help, and were therefore an easy target for exploitation", the report said. Some preachers gave online lectures, others came to teach and raise money.
Even so, it is on social media that a domestic helper is most likely to come into contact with radicalism.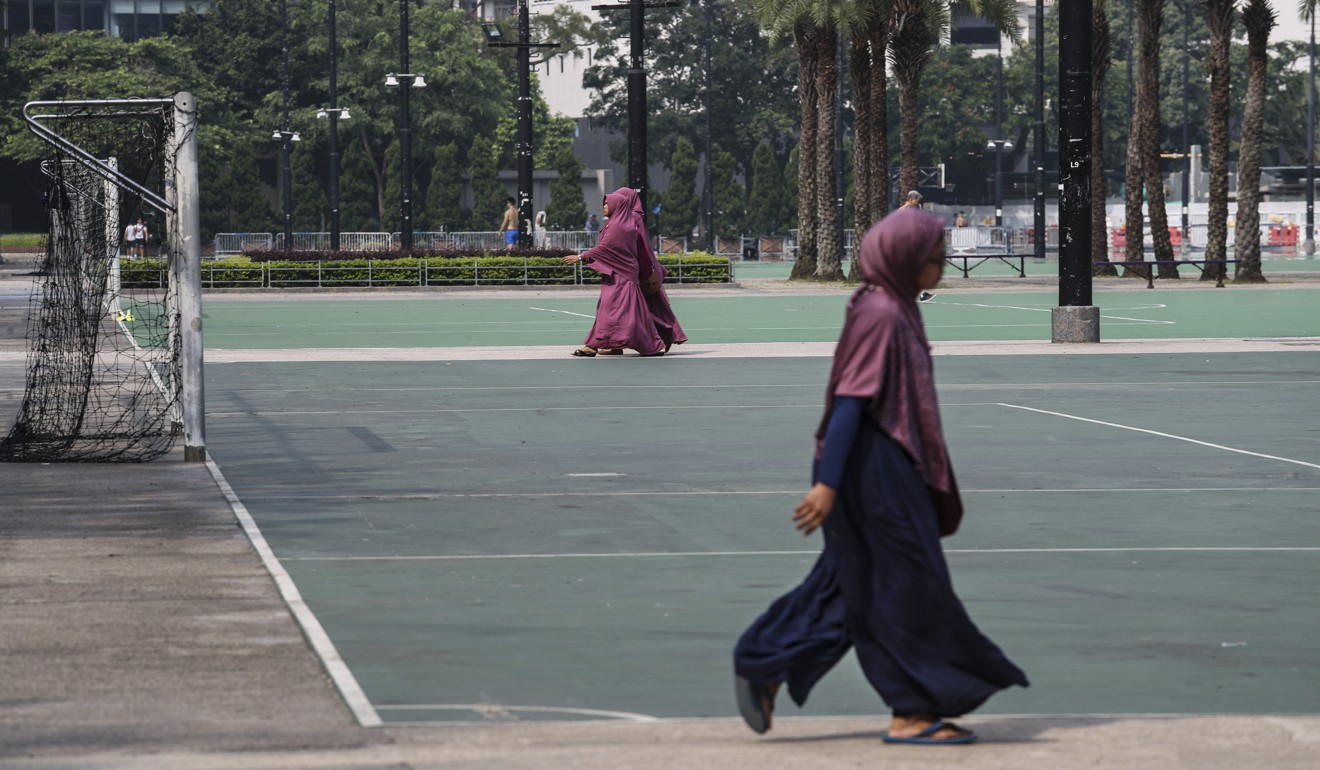 "Some might have joined [offline] groups in Hong Kong, but then they withdraw from them, and that is usually a sign. Others join several groups offline and online at the same time and then they see where they belong to," Nuraniyah described.
The researcher said "personal turmoil, lack of sense of belonging and an attempt at finding a pure form of Islam" were some of the characteristics common in women who turned to radicalism in Hong Kong.
"Some start meeting jihadis online… They admire these men as heroes and sympathise with their cause. Some even got married online, others travelled to Syria or Indonesia to meet them," she said.
Anis Hidayah, the executive director of Jakarta-based Migrant Care, said a greater number of people had been radicalised over the past five years, mostly because "social media provides easy access to those who are vulnerable".
Eni Lestari, chairwoman of the International Migrants Alliance, said domestic workers in Hong Kong were particularly vulnerable because they endured "exploitation, isolation and discrimination".
The latest report by the Institute for Policy Analysis of Conflict said the abuses some Indonesian helpers suffered in the city did "not appear to have played a direct role in the radicalisation ... but they did lead to the establishment by the maids themselves of an Islamic advocacy group".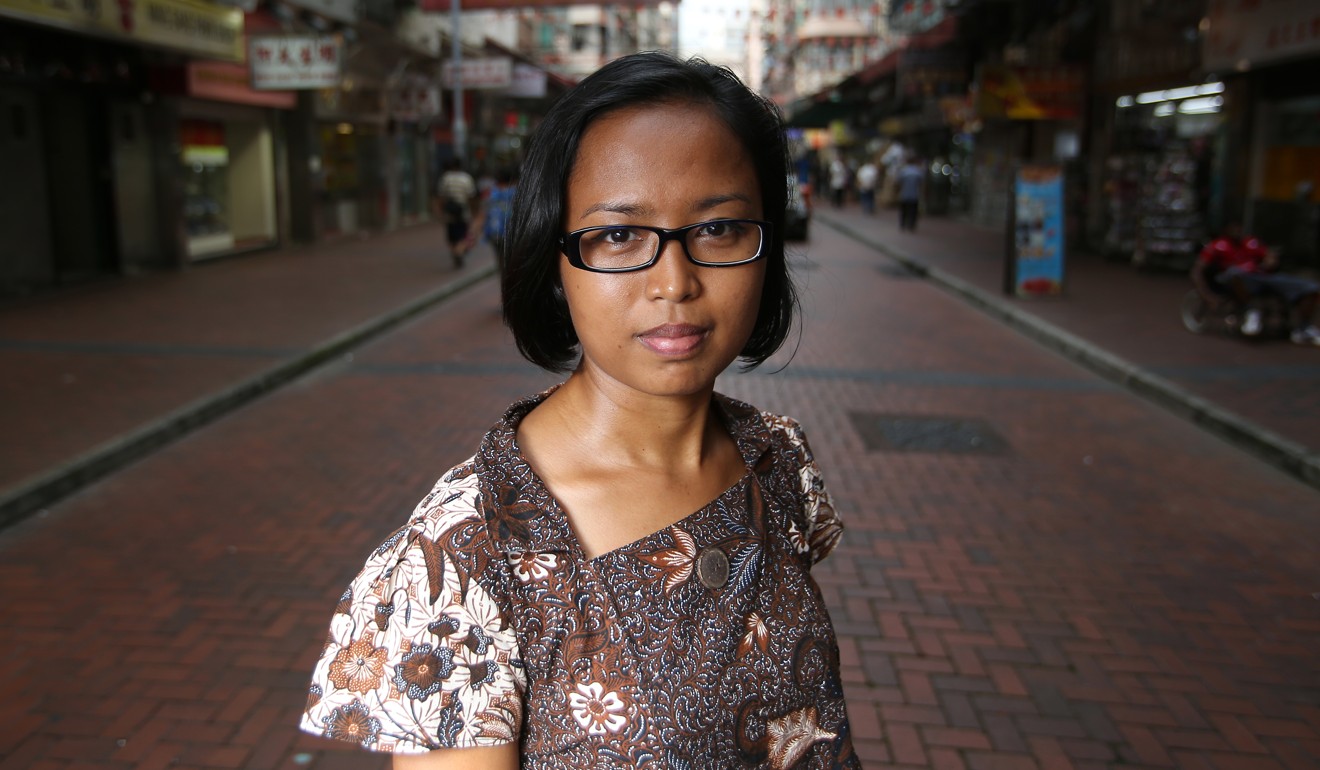 DONORS, TRIP FACILITATORS
In 2015, a pregnant Indonesian maid who was working in Hong Kong travelled to Syria to join the jihadist group.
Nuraniyah said the woman had married an Indonesian jihadi online, then met him in person for a few days in Hong Kong while he was transiting to Syria. She then joined him in the war-torn country.
Her husband, according to a list of martyrs published by IS, has since died, but Nuraniyah believes the woman remains in Syria.
According to her research, at least four domestic helpers based in Hong Kong have travelled to Syria by themselves in recent years.
Her report also revealed that three women in Hong Kong had competed between themselves for recognition from IS figures in Indonesia and Syria. One, who married a pro-IS jihadi in Indonesia, remains in Hong Kong.
The 'Mothers to Bombers' study said some female Indonesian migrant workers in Hong Kong and Taiwan had facilitated the trips of compatriots to Syria by "raising money, organising itineraries and helping obtain a tazkiyah or recommendation needed as part of the screening process for potential members".
In some cases, jihadis married the migrant workers so that their wives would finance honeymoon trips to meet them. "When they actually left for Syria, they would have a record of international trips and arouse less suspicion from immigration officials," said the study.
"Overall, many women believed their financial contributions constituted 'money jihad' and that this was compensation for their inability to participate in armed jihad," it said.
Puspitasari, a former helper in Hong Kong and one of the women arrested in December on suspicion of preparing to carry out a terrorist attack in Bali, allegedly played some of these roles.
The 'Mothers to Bombers' study said Puspitasari became friends on Facebook with radical elements in 2015. Puspitasari's husband – whom she had married via mobile phone while in Hong Kong – was arrested in December 2015 on suspicion of planning a terrorist attack in Indonesia. At the time, she was working as a maid in Hong Kong, and contributed 8 million rupees (about HK$4,700) to fund the attack. She returned to Indonesia in November last year, about a month before being arrested.
'GOOD MUSLIMS'
Dete Aliah, a researcher on women issues and managing director of the Institute of International Peace Building based in Jakarta, said there was a trend of radicalisation among domestic workers. "Some feel they had everything, earned good money, had a better life, but they felt empty… they felt that what it was lacking it was to be a 'good Muslim'," she said.
Back in Victoria Park, none of the helpers This Week in Asia talked to had ever met a fellow maid who was an IS supporter. Many did not immediately understand what IS was, others looked terrified at the thought.
Siati, 40, who has been in Hong Kong since 2006, previously worked in Qatar for five years. She said the salary and working conditions in Hong Kong were better and that she was lucky that her Hong Kong employer respected her religion.
"I know that some have problems, but my employer trusts me," said Siati. "Maybe some are alone, have their family in Indonesia asking for money or face other problems… it can be a lot of pressure and maybe that's why they end up with the wrong friends," she said.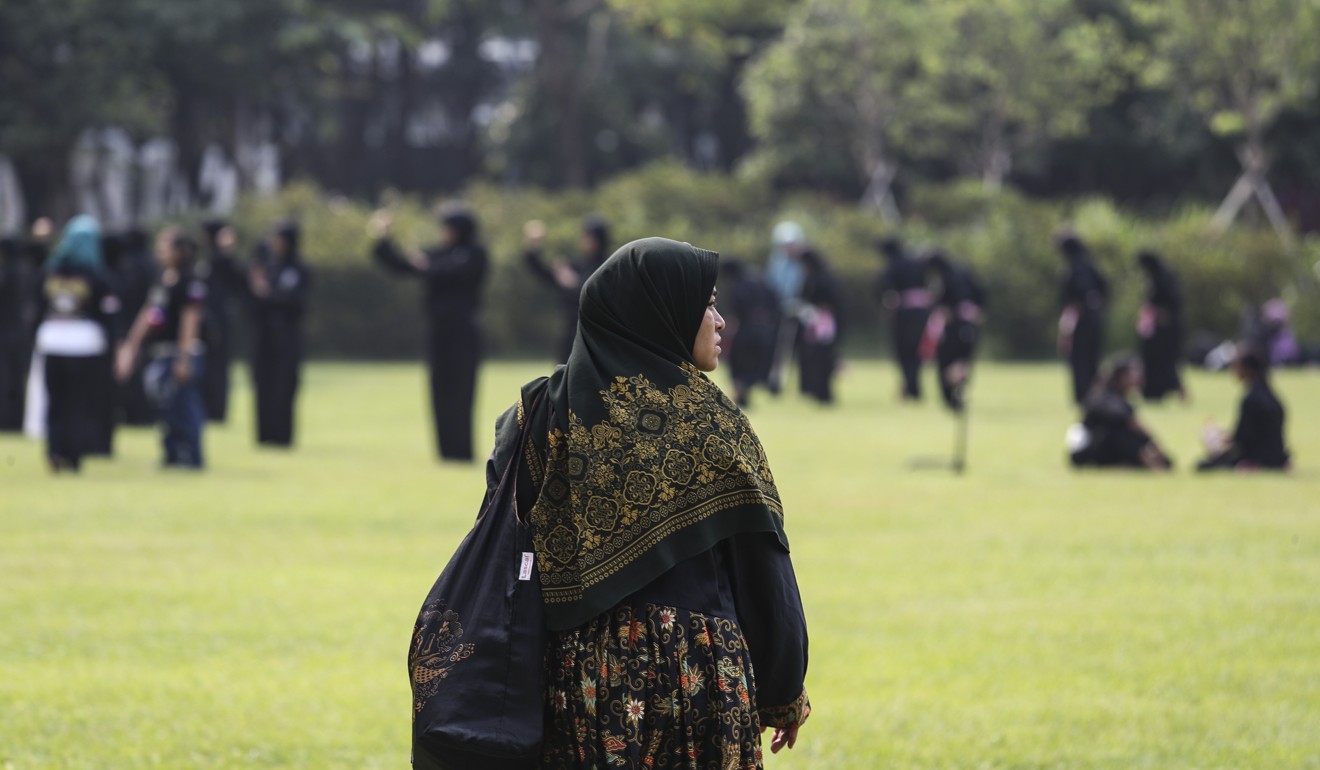 Ririn Rusmalina, 27, stood out among the crowd at the park for wearing a niqab. A dark red veil covered her face and a matching loose garment covered her from head to foot. Only her eyes were visible.
In recent years, some domestic workers in Hong Kong have embraced stricter Islamic practices, in part fuelled by an increase in religious outreach in Hong Kong by preachers from Indonesia.
Rusmalina, who has worked in Saudi Arabia and Singapore, said she had never encountered problems in Hong Kong because of her religion. "My boss is very respectful. But if they didn't want, I wouldn't wear this," she said, adding that wearing the niqab was part of being a "good Muslim". However, she did not mind that her friends do not wear it.
Asked if she had ever tried to find a boyfriend online or talked to jihadis, she said no. "We come here to work. To find a boyfriend would be a waste of time," she said. Indeed, she knew little about IS. When questioned about it, she said was "sad about Muslim brothers and sisters in Palestine and Syria", and that she would pray for them. But she did not agree with terrorism.
Indonesian-based researcher Aliah, who met two former domestic workers deported from Turkey, said a lack of knowledge of the religion had led some to interpret the Koran literally.
"For instance, there is a verse in the Koran that says you should travel if you want to change your life. There is a story behind each verse. But some have little knowledge, so one former domestic helper decided to travel to Syria, because she wanted to be a good Muslim and implement the Koran," the researcher said. Aliah talked to another domestic helper – single and in her early 20s – who brought up ideological and moral values to justify her radicalisation. "She talked about injustice and corruption in Indonesia and said we had to change this and support the realisation of the Islamic State."
The 'Mothers to Bombers' study said some of the radical maids had shown a strong interest in emigrating to Syria. "Well over 100 Indonesian women and children have successfully crossed into ISIS territory since 2013. Many more have been deported after being caught by Turkish authorities at the Syrian border or stopped at Indonesian airports trying to leave," it said.
Those who are deported from Turkey go through a reintegration programme in Indonesia for three weeks and then are usually allowed to return home.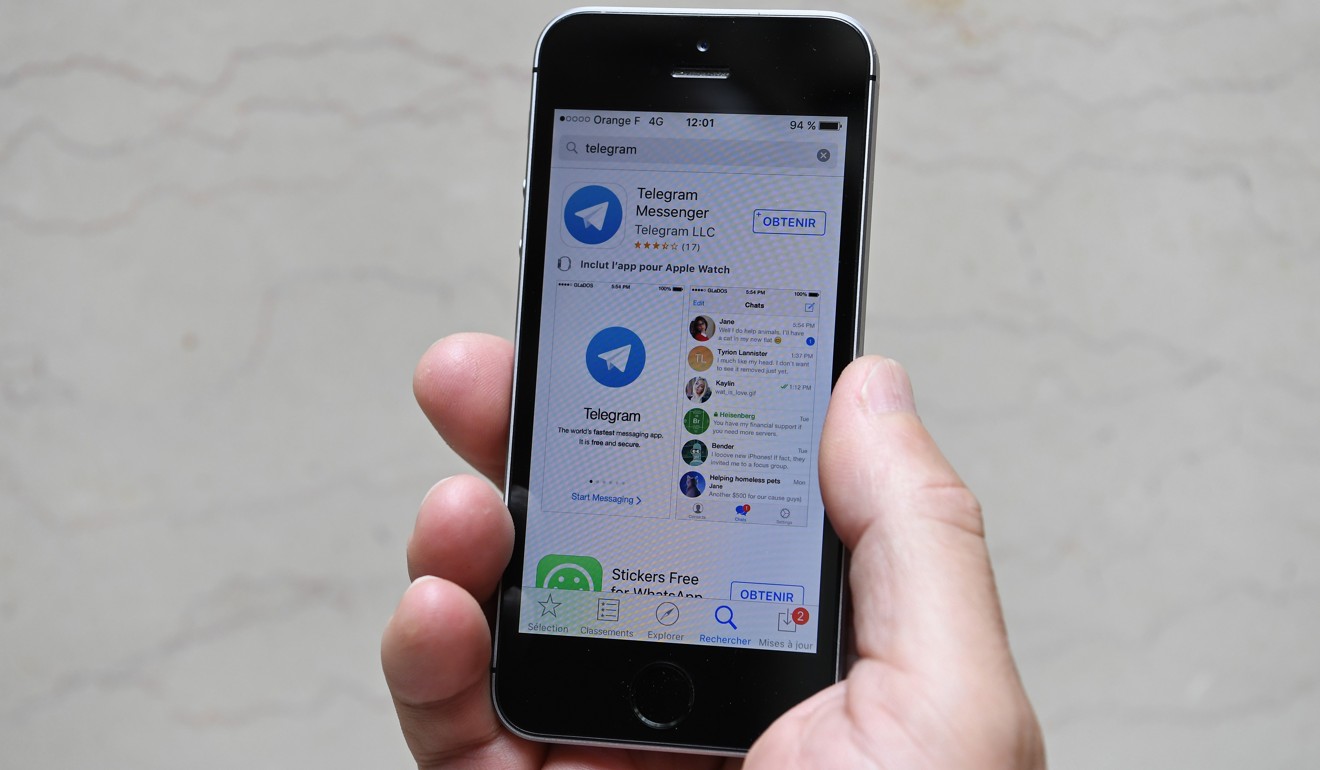 INTEGRATE, DON'T ALIENATE
Researchers said these women posed no threat to their host countries. "Their main interest is to go to Syria or launch attacks in Indonesia. They know Hong Kong is a better place to make money," Nuraniyah said.
Her latest report called on the Indonesian government to work with overseas employment agencies and migrant rights groups to provide training that would alert women to the risk of exploitation by extremist men. It also urged Hong Kong authorities to ensure radical clerics were not given visas.
The fight against radicalisation must also be waged online. Zaman, of IMAN Research, said that "even more than social media indoctrination, it is the social network that influences a person's activity or decision".
Last month, the Indonesian government said it was preparing to shut down Telegram, the encrypted app that has several million users in the country, unless it took steps to block unlawful content, including pro-IS discussion groups. On Tuesday, it said ways to stamp out terrorist propaganda that was publicly available on Telegram were being discussed.
Experts said more studies into the radicalisation of women were needed. Despite IS losing force in the Middle East after a string of military defeats in its self-declared caliphate in Syria and Iraq, Barton said the problem was likely to be "very persistent".
Naraniyah said people should not be over-alarmed regarding radicalised domestic helpers.
"But it is a problem we have to acknowledge and find solutions to, instead of labelling people or [through comprehensive] monitoring," Nuraniyah said. "The government has to protect religious freedom and work with community and religious leaders," she said.
Researchers and advocates agreed that enhanced working conditions, better integration in society and a deeper knowledge of the religion could make domestic workers less vulnerable.
"If we can better support them and make them feel they are part of Hong Kong, that's a way of tackling the issue," said Basmah Lok, office manager of the Islamic Union of Hong Kong. "If we start marginalising a sister who wear veils, that will push them in other directions and might put them and everyone else at a greater danger." ■