Las Vegas Sands' Venetian represented precisely what Macau's government had in mind when it began casino liberalisation, so it got its own version. In the decade since opening its doors, here some key impacts of Venetian Macao on the city, global gaming and more.
SIZE MATTERS
Venetian Macao brought casino mega-resorts to Asia, raising the bar for the region and upping the ante to US$1 billion to be taken seriously. South Korea joined the game with US$1 billion Paradise City in April. Manila demanded that sum for its four Entertainment City licensees, and Vietnam requires US$2 billion, down from an initial US$4 billion that found at least four takers. Bigger may not mean better, but it secures more jobs and more investor commitment.
BUILD IT AND THEY MAY STAY
With 3,000 guest rooms, Venetian Macao turbocharged an explosion from fewer than 10,000 rooms under the casino monopoly to the current 37,000 and rising. More rooms underpinned the imported LVS strategy of creating a convention destination, a largely failed ambition so far. Over the past 12 months, though, Macau's overnight visitors have moved ahead of day trippers for the first time on record.
SPACE PROGRAMME
By opening up Cotai's relatively vast expanse, Venetian Macao created space for the whole gaming industry to build more than just casinos and hotels. Cotai resorts typically include shopping, shows and spectacles on a scale potentially attractive to visitors interested in more than just gambling from markets beyond greater China, still the source for nine of out ten Macau arrivals. Sanford Bernstein Senior Analyst Vitaly Umansky says mass market players generally have smaller gambling budgets – that nonetheless deliver more to the bottom line – and added attractions give them options to spend more time and less money.
KINGMAKER
Adelson's wealth has made him a key donor to the US Republican party to promote its low tax, low regulation agenda. Adelson pledged US$100 million to defeat Barack Obama in 2012, then in the 2016 cycle eventually backed Donald Trump, even though he knows how hard it is to lose money on casino operations. Adelson's involvement is even greater in Israel, his wife's home country, where he founded a newspaper to support Prime Minister Benjamin Netanyahu and his Likud party.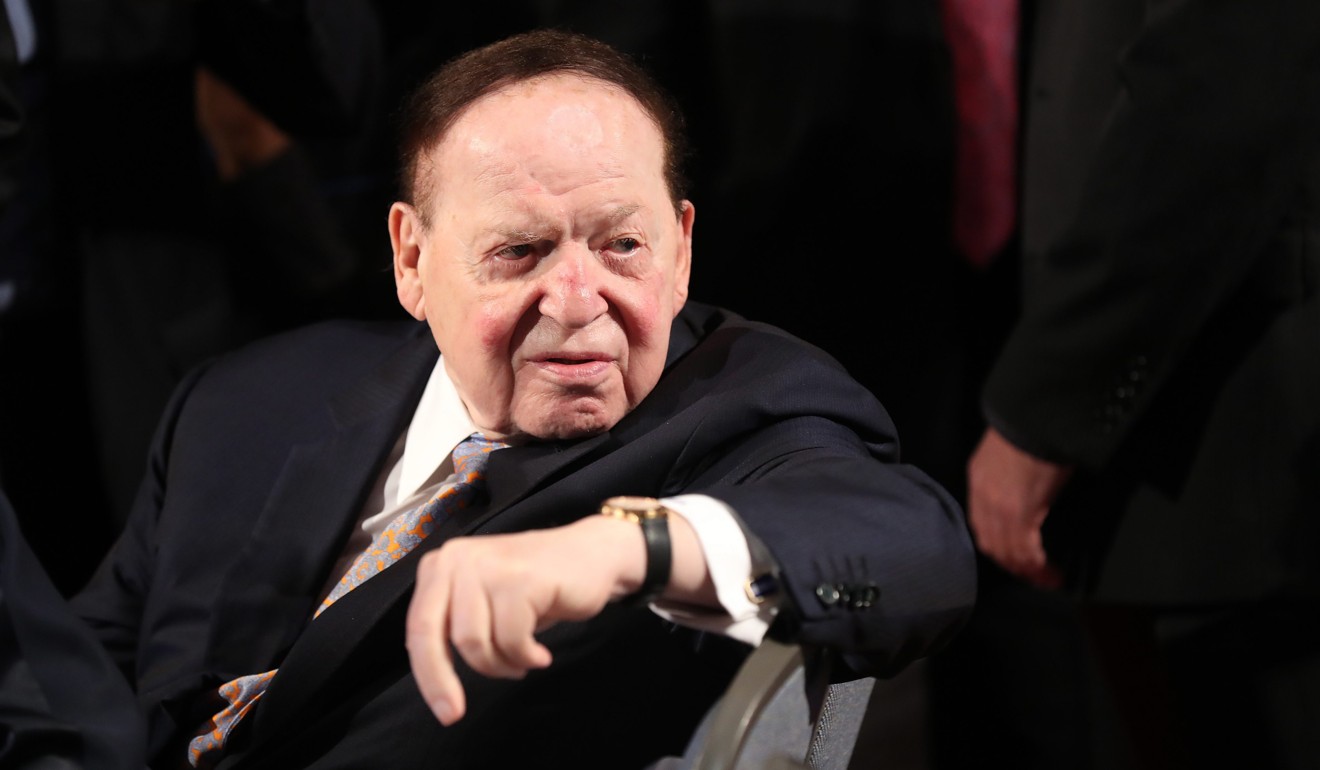 TOOK THE MACAU OUT OF MACAU
Venetian began shifting Macau's centre of gaming gravity away from the peninsula to Cotai. That helps mitigate the impact of an added 10 million tourists annually on Macau residents' quality of life. But isolating tourists in Cotai lessens benefits to local businesses – since 2015 the Macau government has explicitly encouraged casinos to support small and medium enterprises. For visitors, Cotai substitutes 550 years of Macau's unique East meets West richness and complexity for globalised big boxes that could be anywhere.